Bucharest, Sofia,
Bulgaria, Romania ~
In the last few years, the number of women in tech in the Romanian and Bulgarian startup ecosystems has been rising. We have seen high numbers of women graduating from IT schools, and female founders that have launched successful startups. Today, The Recursive takes a look at the SEE women in VC looking to support their local ecosystems and help both male and female founders scale internationally.
In this article you will find:
A list of female VCs active in the SEE region. If you spot someone missing, please share it on

[email protected]

and we will update the list.

A list of diaspora women in VC active globally.

Valuable insights from several VC ladies from the region about how to increase diversity in the VC world, and how to encourage more women to walk the path of entrepreneurship.
Global challenges for women in VC
The pandemic outbreak has been particularly adverse for women as many of them had to step down from their professional responsibilities to take care of their families. The Global Gender Gap Report 2021 by the World Economic Forum states that the closing of the gender pay gap has increased by a generation because of the pandemic – from 99.5 years to 135.6 years.
A Pitchbook study shows that the COVID-19 had a disproportionate impact on female founders compared to male founders in the US VC market. Although there has been a higher number of funding rounds, the women's slice was smaller. However, people are noticing the discrepancies and are willing to instill change. In Europe, women in VC have joined forces to increase capital for female-led venture funds.
Why diversity in the VC world matters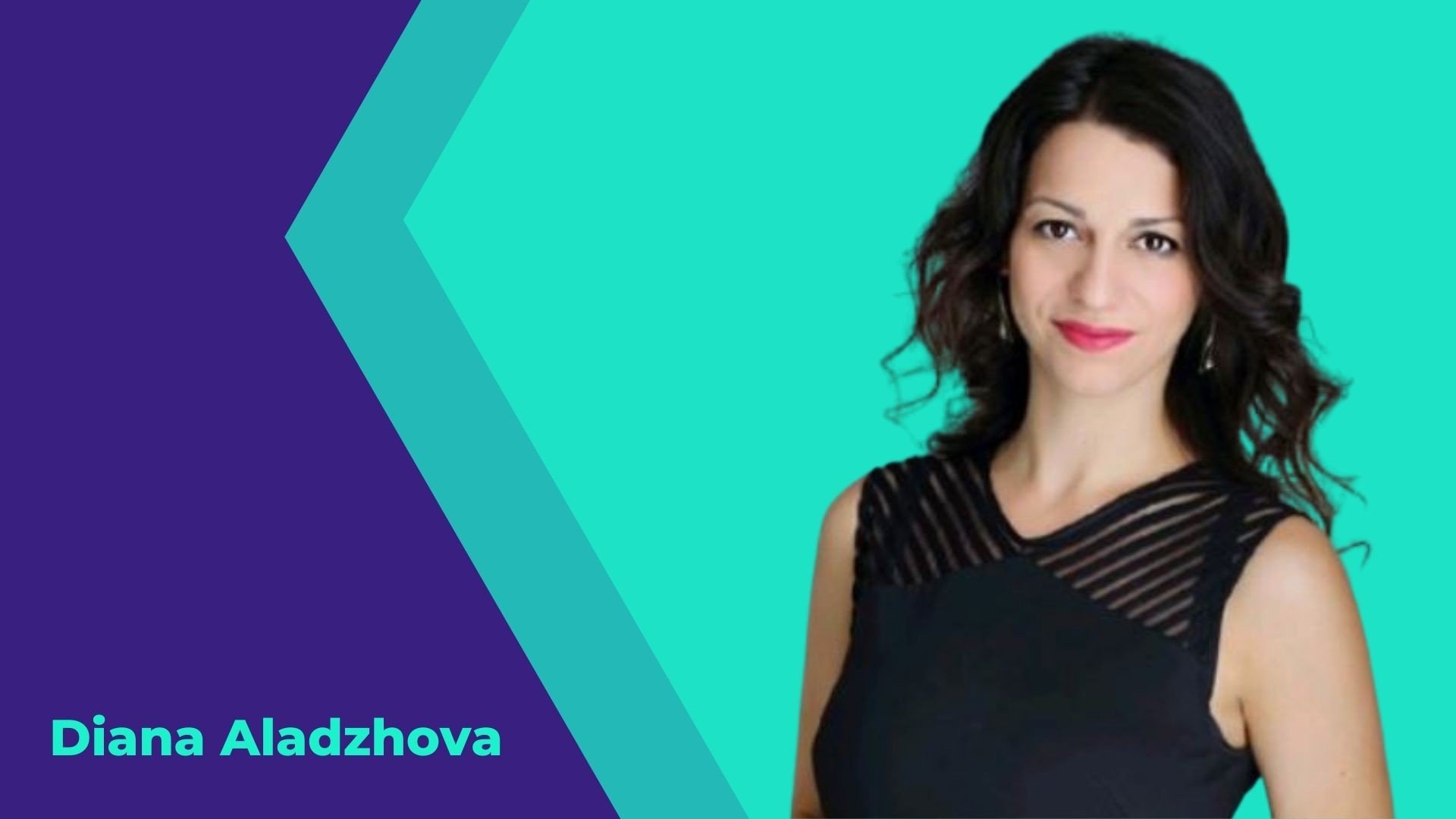 Diana Aladzhova, a partner at the Bulgarian-founded Silverline Capital, quotes a Harvard Business School study concluding that one of the factors contributing to the 2008 crisis was that 90% of people in charge of decision-making had the same background and gender.
"The scientists discuss that this fact predisposes for a higher probability that problem-solving attitudes concur. In essence, everyone sees the same cause for the problem and comes out with the same solution. Women and diverse backgrounds in general, are capable of offering alternative and often more risk-weighted solutions, thereby balancing the other side. Especially in the case of investments, this is something of great value," she shares.
According to her, women's challenges start in childhood, as the proverb says "raise a girl to have roots and a boy to have wings". She noticed that out of 100 applications for funding, only 15 are from female founders. Diana adds that to bridge that, female founders should reach out for support early on, even only for discussion and strategy, suggesting the key lies in encouraging women to apply for funds and educating the new generation to help build confidence and grow that set of wings.
Daniela Aldescu, a partner at the Romanian Smart Impact Capital, an early-stage VC, believes that the gender gap is not only in terms of talent and funding but in the mere number of female entrepreneurs. According to her, more educational programs are needed that show women what are the possibilities and support them through the challenges.
"I am a supporter of diversity in all aspects: gender, environment, demographics, industries, to name a few, as this is the only way to make sure that the world will generate companies capable to respond to nowadays issues. More diversity in both the investors' and founders' communities will lead to new ways of thinking, more approaches to problems, more innovative solutions," Daniela shares with The Recursive.
Elena Unciuleanu, part of the Board of Directors of Tech Ventures Capital in Romania, also noticed that in their incubator programs – less than 2% of the startup founders are female. One way to overcome that is by having more female role models share their professional stories and inspire the next generation of leaders.
And in her view, diversity in VC is important because it increases the chance of chemistry between investors and startups. "Most of the founders started and run their business out of passion. And you can keep the flame active with chemistry. Nothing can kill the enthusiasm as fast as bad chemistry", she explains.
As Elena was fortunate to have early mentorship in her career, which she sees as the key to her success, she is now in the position to pass this on to the new generation of women in tech.
"I always find myself as the only woman among men. Entrepreneurship is like a marathon. You have to run a lot until you see success. And because it's a very long road, you might give up if you don't have where to look for advice, cheering, and connections. That's why there are fewer women entrepreneurs. They search for support when in doubt. Men have more gut! And they are not so affected by a failure. The entrepreneurial journey is not a straight line and it is not a known way. You have to create your way. I encourage all the women to dare and share their vision," Elena concludes.
Women VCs active in the region
Diana Aladzhova is a partner at Silverline Capital. She has a background in finance and private equity. The Bulgarian fund provides equity and mezzanine financing to support the growth objectives of local mid-market businesses.
"I like the PE sector since it provides interdisciplinary knowledge and experience. To decide whether to invest we need to be well acquainted with the market, business model, company-specific risks, feasibility of the strategy for development, and team capabilities. Now, imagine doing this with 20+ industries and 300+ companies. I believe this is what I enjoy the most – this job puts you on a steep endless learning curve, and the more experience you get, the steeper the curve," she says about her experience in the VC world.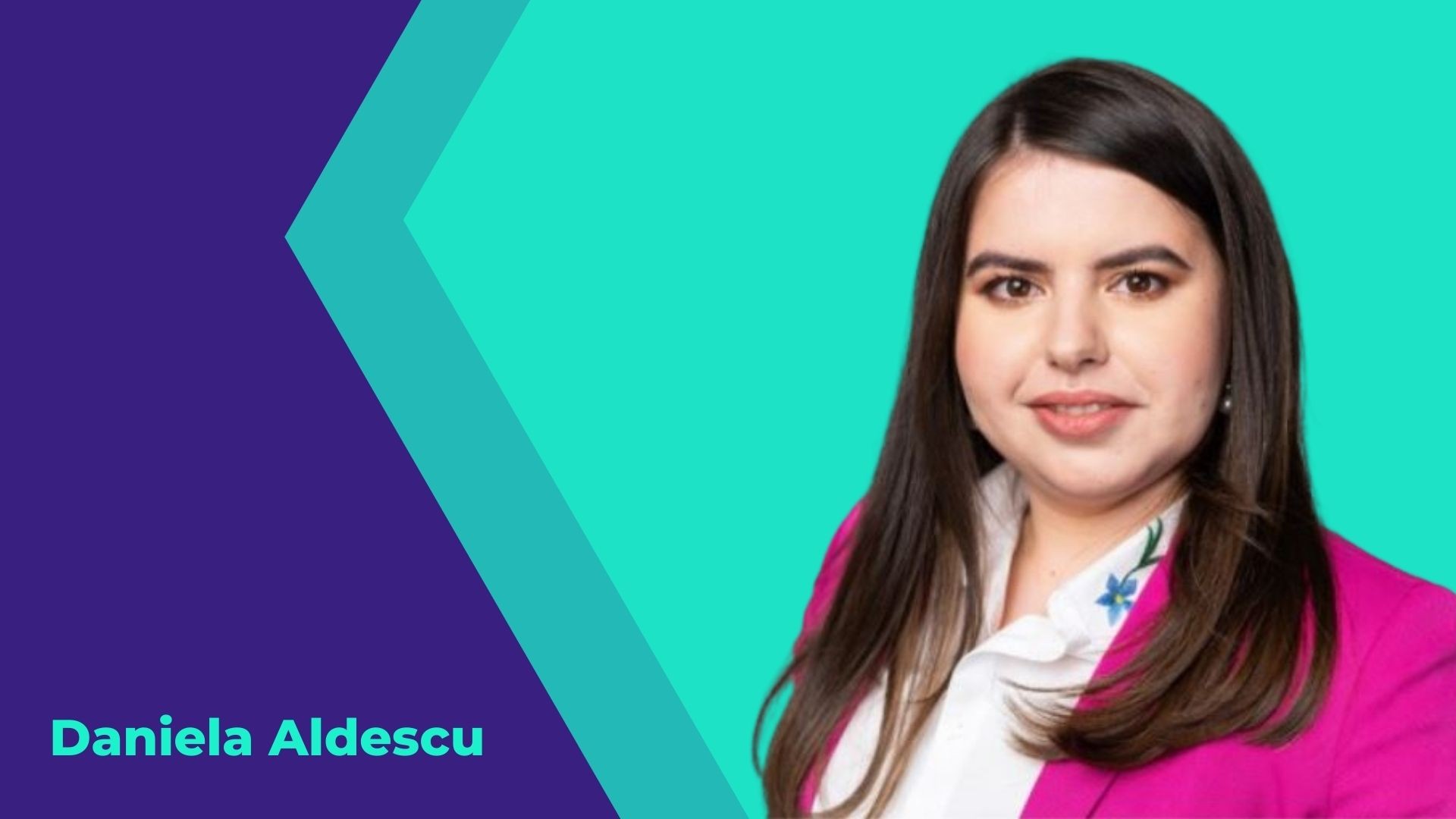 Daniela Aldescu
has been a partner at Romanian
Smart Impact Capital
since 2020. She has a background in human resources, economy, foreign affairs, and financial risk management. The early-stage VC focuses on CEE startups that have the potential of growing internationally and with a social or environmental return. Their portfolio gathers startups in MedTech, EdTech, and FinTech so far.
"We [the 11 team members] complement each other to support the startups in all stages, starting from acceleration to preparation for series A. I like that I see the impact we have. Our work is visible when a startup raises money and solves real problems," Daniela says.
Alexandra Choli has been a partner at Greece-based Metavallon VC since 2017. She has a background in mechanical engineering and entrepreneurship. Metavallon has a €32M fund targeting pre-seed and seed-stage disruptive technology startups. Biotech and travel tech are two of the verticals the VC is interested in.
Irina Dimitrova has been a partner and CFO at LAUNCHub Ventures since 2012. She has a background in banking and international finance. The €70M early-stage VC is interested in SEE and CEE tech startups that have reached Seed and Series A stages. Proptech, e-Commerce, and blockchain are some of the verticals the Bulgarian fund is interested in.
Elina Halatcheva has been a managing partner at BrightCap Ventures since 2018. She has a background in business administration and finance and has been a key founder of the Women in VC initiative in Europe. The Bulgarian early-stage VC fund invests in global founders with defensible technology employing local engineering talent. AI, Machine Learning, cloud storage, and a mix of hardware and software solutions are part of their portfolio.
Tatjana Zabasu Mikuz has been a Managing Partner at South Central Ventures since 2015. She has a background in management and marketing. The €40M VC, based in Skopje, invests in seed tech startups in the Western Balkans that can show international scalability. In their portfolio, there were startups offering marina management software and an HR analytics platform.
Zlatolina Mukova has been a partner at the New Vision 3 Fund since 2019. She has a background in engineering as well as in accounting and finance. The Bulgarian fund invests in early-stage tech startups that have the possibility of scaling internationally. Fintech is one vertical the team is interested in.
Ruxandra Iulia Pietreanu is a Romanian-born founder of Path2Capital launched in 2011. She has a background in economics and consulting. The company is an integrated merger and acquisition services platform, a bridge between startups and investors.
Katerina Pramatari is a Greek-born partner at Uni.Fund since 2018. She has a background in business, economics, and education. The company supports startups that address the market's needs and access human potential from the Greek Universities, R&D, and Tech Space. Some of the niches they are interested in are e-commerce and mobility.
Maris Prii is an Estonian-born General Partner at Vitosha Venture Partners since 2019. She has a background in public administration. The €26M Bulgarian early-stage VC fund is interested in innovative businesses in the country. Aerospace, pet tech, and renewable energy are some of the verticals the team is interested in.
Diana Stefanova has been a Venture Partner at BrightCap Ventures since 2018. She has a background in finance and management and is serving as the Vice President of Regional Communities Strategy at the IT company VMware. The Bulgarian VC fund was founded by a group of entrepreneurs with experience in Silicon Valley, Israel, and EMEA and it is targeted at early-stage startups. Discover The Recursive Podcast episode with Diana.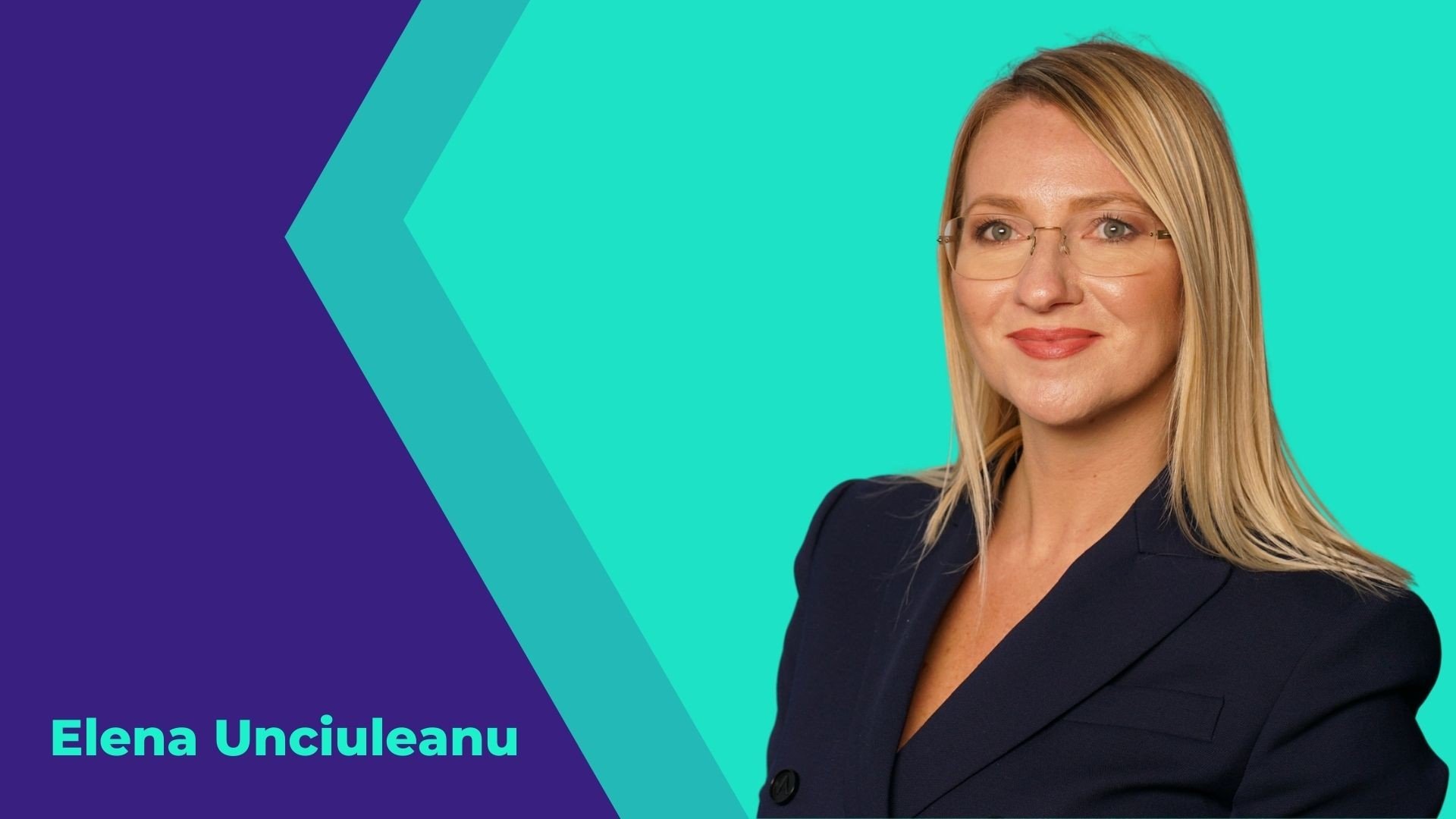 Elena Unciuleanu
is part of the Board of Directors of
Tech Ventures Capital
. She has a background in computer science and economics. The VC fund is focused on early-stage disruptors and they also have an Incubator founded by Elena Unciuleanu. In their portfolio, there are Fintech startups.
"We are the product of our environment and it's very important to find an environment that empowers you. If you want to be the best, you have to go and learn from the best. What I like the most about my role at Tech Ventures Capital is scouting for talent and then helping the tech founders to build their scalable dreams. Investing in a very early-stage startup is a gamble and I am very passionate about working alongside the founders so that our joint efforts will finally lead the idea to a profitable business," Elena shared.
Ekaterina Velkova has been a Morningside Hill Capital Management partner since 2014. She has a background in political science, economic development, and international affairs. The €38M early-stage Bulgarian fund is an independent management partnership that focuses on investments in liquid securities and companies which have a research-intensive approach. AI and 3D printing are some of the verticals they are interested in.
Women VCs of the diaspora active globally
Mina Mutafchieva Van Ingelgem is a Bulgarian-born, who has been a partner since 2021 at UK-based VC Dawn Capital. She has a background in economics and political science. And she is interested in companies that can attract amazing talent.
Daniella Kranjac is a Croatian founding partner at Dynamk Capital since 2017. She has a background in finance and accounting, as well as entrepreneurship. The New York-based VC is investing exclusively in Life Science Industrials to increase access to medicine at a global level.
Luciana Lixandru is a Romanian-born partner at Sequoia Capital. She has a background in economics and mathematics and has been with the American VC since 2020 as a UK-based representative. Sequoia Focuses on building successful companies from idea to IPO. They have led the Series A for UiPath and recently announced breaking from the venture capital model to hold on to public companies longer.
Romanian-born Diana Rucinschi has been an EIC Fund Advisor since the beginning of this year. She has a background in economics. Amongst her responsibilities is to build a community of investors of the Fund and to create bridges between investors and companies.