For the last fifty years, venture capital has had a pivotal role in discovering, bringing to market, and scaling transformative technology innovations in all economic sectors, from healthcare to transportation. As modern societies battle some of their most wicked challenges to date and aspire to reach net zero by 2050, more than a third of emissions reduction is expected to depend on breakthrough tech innovations. Are VCs around the world seizing these opportunities and, if so, what lessons can be drawn from the investment strategies of sustainability VCs, and adapted by regional and local funds to increase the pool of money for the cleantech startup ecosystem?
Record-high levels of VC funding in cleantech
If the ongoing COP26 conference is highlighting one message, that is the need to share responsibility. We need advocacy, policy instruments, innovative business models, and financial instruments and strategies aligned around the same goals.
But this alignment hasn't produced the expected impact and returns in the past. Instead, it fueled a cleantech bubble.
Closer to the turn of the century, VCs – especially in Silicon Valley – were already looking at cleantech as the next big thing. Between 2005 and 2006, VC investment in cleantech rose from a few hundreds of million of dollars to $1.75 billion and further tripled by 2008.
Yet the timing was unfortunate. A mix of factors including the 2008 financial crisis, increased competition from China's solar energy industry, and reductions in the price of natural gas left energy sectors largely dependent on fossil fuels – and the valuations of cleantech companies spiraling down. VCs lost more than half of the investment directed in cleantech innovations between 2006-2011.
Now, VCs are once again in the game. Pledges to combat climate change from all sectors of society are more urgent than ever. This time, Europe is leading the way towards decarbonization of the energy sector and the economy at large, driven by the EU's ambitious agenda.
In the first three quarters of 2021 alone, sustainability VCs' investment in climate tech amounted to a record annual level of ~$31 billion, 30% higher than in 2020, according to PitchBook. While investments span across multiple industries, the EV sector attracted half of the money in areas such as electric mobility, charging infrastructure, and battery technology. Finally, cleantech exits are also on a roll, doubling in number compared to last year, up to ~60 at the end of Q3.
Yet, it's worth noting that overall global VC funding grew faster during this time – it was already 50% higher at the end of Q3 than in 2020. And climate tech still makes up only 6% of VC money. VC funds, especially those with a regional or local focus, are prudent about long-term returns, high capital intensity, and other particular risks associated with cleantech investments.
Next, The Recursive looks into the strategies and outcomes of sustainability VCs that use investment tools to fuel tech as a force for good.
How sustainability VC funds use investment in tech as a force for good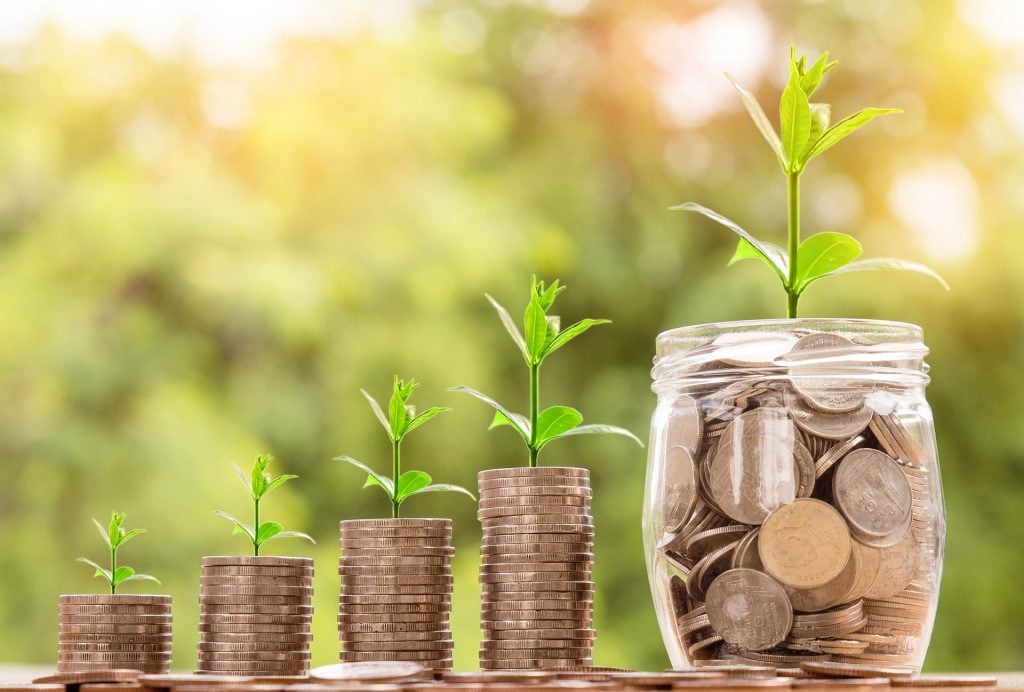 Early-stage investors are in a great position to influence impact targets and measurement
Company: Bethnal Green Ventures
HQs: London, England
Stages: Early-stage startups
Industries/verticals: Circular economy, Energy, Agritech, WorkerTech, Healthcare
Portfolio: Apiary Book, LettUs Grow, Piclo
Strategy:
One of the founding members of B Corp UK and among the first VCs in the country to receive a B Corp certification, Bethnal Green Ventures embeds social and environmental performance at the core of the business and consequently their investment thesis.
Since 2015, they have supported over 200 founders in launching and growing their tech startups in areas such as digitalization of beekeeping, food growing and waste reduction with aeroponic technology, or enabling flexible energy systems.
According to Bethnal Green Ventures, early-stage venture investors are in a great position when it comes measuring the results of impact investing. At this stage, sustainability VCs can be in close contact with portfolio companies and help establish impact targets and measurement frameworks from the start. BGV further points to a few tips for early-stage impact investors, including:
Clarify the impact hypothesis and the target users;

Assess the relationship between the business model and the potential impact;

Set reporting expectations using key impact indicators.
. . .
Translating the company's vision into an impact framework
Company: Quadia
HQs: Geneva, Switzerland
Stages: Late-stage venture capital & early-stage growth capital
Industries/verticals: Sustainable energy, Sustainable food, Circular economy
Portfolio: Fairphone, Loop
Strategy:
Quadia is one of the sustainability VCs focused on helping companies at later stages of development scale their transformative solutions aimed at building a regenerative economy.
They focus on key three sectors: sustainable food including regenerative agriculture and alternative protein, circular models and materials, such as alternatives to single-use plastics and waste management, and clean energy solutions. By 2019, the company had invested €200 million across +40 companies, projects and funds.
Quadia's Theory of Change is based on the need to fuel impactful business solutions that foster circular production and consumption, promote fair value chains, support local communities, and improve natural resources use to achieve a regenerative economy: collaborative, circular, and functional.
Quadia worked with Steward Redqueen, a specialized consultancy company, to develop an impact management framework, summarized below:
Filtering companies based on Quadia's vision and opportunity to transform their sectors of focus;

Using impact indicators (e.g. circular supplies, end of life recovery, waste, soil preservation) to assess the company's capacity to create positive impact and set objectives together;

Assessing the company's risk-return-impact;

Guiding investees towards realizing and reporting their impact.
. . .
Linking performance-based remuneration to impact objectives
Company: Demeter
HQs: Paris, France
Stages: Startup, high-growth SMEs, infrastructure projects
Industries/verticals: Agri-tech, Renewable energy, Energy efficiency, Mobility, Circular economy
Portfolio: Plan A, Ynsect, Jungle
Strategy:
Demeter has more than €1 billion in assets under management through venture, growth and infrastructure investments, with a key focus on financing the environmental transition. In 2020, the company reports 2.9 million tonnes of CO2 emissions avoided and 430 GWh of renewable energy generated from portfolio companies.
Their recently launched Climate Infrastructure Fund aims to direct €300 million of equity and quasi-equity investments in projects related to renewable energy, energy efficiency, and smart and sustainable cities. Demeter is also an investor in Plan A, the Bulgarian-founded company that assists companies in calculating and reducing their carbon footprint and implementing ESG reporting.
The investor takes an integrated approach to ESG, formalising it into a Sustainable Development Plan that guides the company's operations. For instance, pre-investment, for the Paris Green Fund they included an ESG rating in the investment memorandum and conducted an extensive environmental impact due diligence in partnership with Carbone 4. For portfolio companies, they support ESG training, involve the Board of Directors in identifying key ESG points and developing an action plan, organize an annual ESG survey, and conduct audits every year.
To further maximize engagement with environmental goals, they have also included performance-based remuneration linked to impact objectives in all their new funds.
Other sustainability VCs with cleantech investment theses
ABB Technology Ventures, Switzerland – A global strategic venture capital investing in breakthrough industrial technology startups, from electrification to robotics and automation. Has invested more than $200 million.
Aster, France – A VC financed by multiple corporations and the European Investment Fund, investing in mission-driven founders who create transformative change.
Breakthrough Energy Ventures, US – A $1 billion fund launched by Bill Gates to invest in early stage startups with disruptive technologies for the green transition.
Chrysalix, US – A global venture capital fund investing in solutions for resource intensive industries.
Creas, Spain – Another sustainability VC investing in business models with innovative proposals that put the impact at the center of all decisions.
eCapital, Germany – An impact venture capital firm that provides early to growth stage funding to technology companies. Currently manages funds with over €280M assets under management.
Eneco Ventures, The Netherlands – The venture capital brand of utility company Eneco, investing in startups and scale-ups that accelerate the energy transition through a € 100 million fund.
ETF Partners, UK – Invests in late-stage startups in areas such as future mobility, green connectivity, energy transition, responsible consumption and sustainable food.
Icos Capital, Netherlands – Invests in companies that realize sustainability goals without compromising on financial returns since 2006.
Investir&+, France – An impact investment fund scouting projects with a strong social or environmental focus.
Planet A Ventures, Germany – An impact investment fund supporting startups with measurable positive impact on our planet, while building profitable, scalable businesses.
Raise Impact, France – Supports companies in their strategic development, and the measurement of their impact, with the implementation and monitoring of key indicators throughout the investment period. €250 million of capital targeted.
SET Ventures, Netherlands – Invests in companies that impact the global energy systems transition.
World Fund, Germany – A €350 million climate tech venture fund initiated by German tech startup Ecosia. Climate performance is a key indicator for funding: solutions should save at least 100M tons of CO2 emissions per year.
This list is not exhaustive. Should you want to add your venture capital company to the list, drop us an email at [email protected]