Bulgaria ~
One issue leading to sustainability challenges for fashion companies is the lack of transparency, monitoring, and accountability along the value chain. Most extremely, this has led to deadly accidents in factories due to cheap and unsafe constructions, as well as poor working conditions and below minimum wage payments in underdeveloped countries. It also led to the apparel industry generating at least 4% of all GHG emissions that contribute to global warming before anyone realized how resource-intensive the industry was.
In this series, The Recursive discusses the different aspects of sustainable fashion and talks to sustainable fashion startups in Southeast Europe to understand both their solutions and the bears on the road.
Today, we talk to Gergana Damyanova, the Bulgarian co-founder and CEO at blonde gone rogue, a B-Corp and sustainable fashion brand. A first and mandatory step in creating a sustainable business model in the fashion industry, similar to other sectors, is to improve traceability and transparency of resources, outcomes, and impact along the value chain. As a B-Corp, blonde gone rogue is third-party certified to meet the highest standards of environmental and social performance, accountability, and transparency, and re-evaluated every three years.
The company is also a testimony that a sustainable fashion B-Corp can be an attractive target for investment. Take it from one of their recent investors, who recently trusted the company with €35K: "CEO Angels Club backed up an exciting start-up with admirable managerial experience and industry know-how combined with a passion for venturing into novel horizons for the fashion world. A company that not only has the bold vision for a sustainable fashion industry but also a clearly focused mission: to address the needs of environmentally conscious customers looking for quality, sustainable and designed with care products," say Kiril Mintchev, Director of London Chapter, CEO Angels Club.
Read the first part of the series about REDU, the company that creatively reuses clothes and deadstock to limit waste and work towards a circular fashion system.
The Recursive: How did you start blonde gone rogue?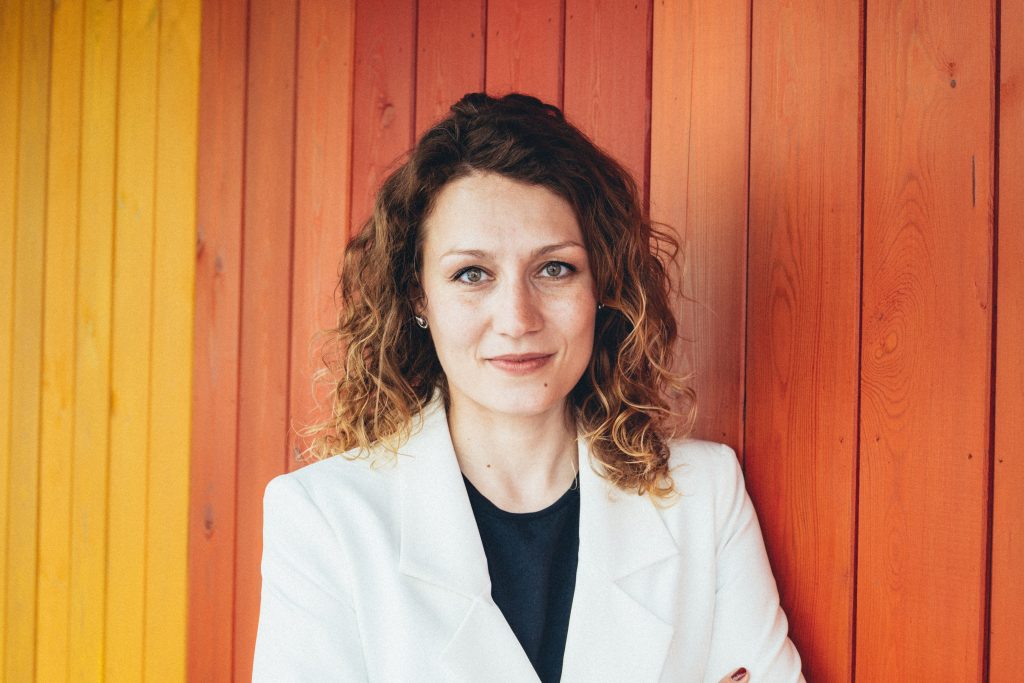 Gergana Damyanova: I started blonde gone rogue in 2021, in Amsterdam, together with my sister. We are currently based in London and the UK and Germany are our main markets. We had two very different backgrounds, business and fashion that complemented each other for this project. At that point, there were two things that were happening that really triggered us to do something different.
First, negative stories about brands that we love started to come out. About child labour, unethical working conditions, and using materials that were harmful to the environment. Secondly, we come from Ruse, a town in Bulgaria that has a historically large textile industry. And we thought it would be very easy for us to recruit these factories in our network of suppliers. We would get to know the people working there and could guarantee fair working conditions and eco-production to our customers.
At the same time, we could make use of leftover materials (deadstock). There's a really big leftover fabric industry. Factories are left with incomplete rolls of new materials from big productions that they do not need anymore and sell them either to leftover fabric stockists or directly to smaller companies. The great thing about this resell process is that high-quality fabrics are offered at an accessible price.
This allowed us to make an affordable product, addressing one of the problems we encountered as consumers – sustainable clothes were usually expensive. And we thought we cannot make a change in the fashion industry unless sustainable alternatives are affordable options. And it's always been on our radar to produce clothes that are also accessible to more people.
Introduce us to the products you offer on the platform. What sustainability criteria do you use?
We split our collection into the main collection and basics. The main collection is made from around 80-90% up-cycled materials while the basics – t-shirts and sweatshirts are made from GOTS-certified organic cotton. Now with more and more alternatives becoming available in terms of sustainable materials, we're looking to explore other solutions.
We have also explored the option of recycling post-consumer clothes, for instance, cotton for t-shirts. But because the fibres are broken down and put back together, the quality of the recycled material is lowered. So, we had to make a choice between new materials that will last longer and recycled materials that will potentially have a shorter lifespan. And we decided to go for the quality. We believe that the quality product and the timeless design are at the beginning of sustainable clothing. Clothing that we can keep for 10 years with the same quality. But I also see that recycling technology is improving and we are keeping an eye on this space, as well.
As for how we define sustainability, we wrote an internal bible with priorities and guidelines to make decisions easier. We agreed on quality, organic materials and renewable materials. With organic materials, we aim to limit the chemicals used in the production of the fabrics that make our clothes. With renewability, to give you an example, consider that bamboo forests completely regenerate one year after use. Or the flax fibre behind linen – it grows very quickly and very easily in many different climates. It also requires minimum resources to grow. And so this is another aspect by which we evaluate the material selected for our clothes.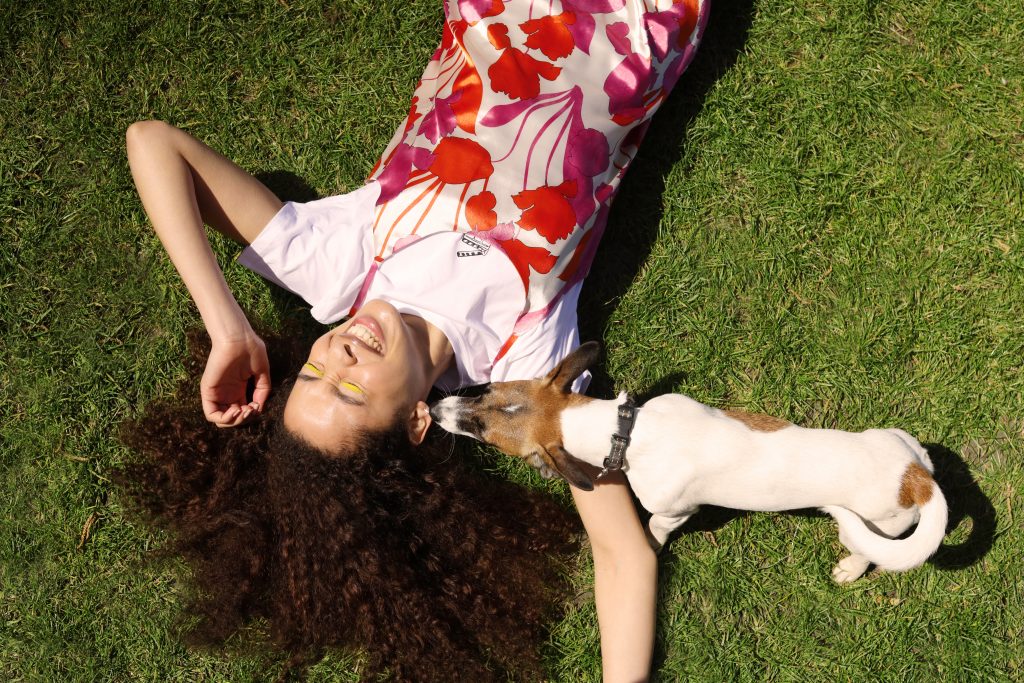 You have a B-Corp certification. What does this mean?
Becoming a B-Corp for us was a dream come true. It took us a full year to become certified. This is the only certification at the moment that doesn't target just the product level, but the business holistically. So, when we were talking to the B corporation certification team, we did not focus on materials alone. It is also about the conditions in which the employees work, how they are paid if they have access to healthcare. It really goes down to the basics. We had thorough audits where they looked at this holistic impact.
For customers, a B-Corp can be a way to reassure them that they can trust a company's claims. We don't go through this certification process once, we have to renew it every three years. And I notice it with myself. When I go to the supermarket and I see a B-Corp label, I know that I can trust these guys and what the packaging says due to the rigorous audit they went through.
As a B-Corp, how do you measure the social and economic impact on the communities you work with across your supply chain?
What is really important for us is that the factory offers a pleasant workspace and that employees are paid fair wages. I have to say that we are still too small to say that we made changes in how a certain factory works, especially when compared to the influence of big brands. For us, the process is very different. It's just knocking on a lot of doors and finding somebody that is a good match.
Pre-COVID, we were also visiting the fabrics, checking out the working environment, and speaking to the people who work there. And we noticed that people actually come to us and enjoy that we pay attention to their work.
As we will grow bigger, I expect that we will have even more resources to invest in building relationships with our suppliers. They will be working for us for a bigger portion of their time and we will have a person or a team to specifically manage this side of the business.
How has the company's traction been so far? What are your growth plans?
It has been going really well. In 2020, we grew by 400%. We plan to be at around £400K in revenue this year and keep our growth rate as we go forward in 2022.
This growth was really amplified by the lockdown, which saw online businesses grow. Also, people focus more and more on sustainability. Speaking to our customers, we saw this change in people's attitude towards sustainable products, before and after the lockdown. We have so many more constant customers who say they don't want to be greenwashed, who want to see research and data behind a company's claims. Before the pandemic, they were looking at it at a more superficial level.
This helped us because we want to be transparent about our supply chain, our production team, and the materials we use. And it's great to see this change happen in just one year.
That's why we are raising money now, starting with the support we gained from the CEO Angels Club, a group of business angels in Bulgaria making equity investments. Early next year we will be raising a seed round from early-stage VCs.
What are the key lessons you learned along the way?
I think the first and most important lesson is that there is always a way. It's really just about how much time and effort you want to put in. Even if you're a small business starting with limited resources. For us, in the fashion industry, there's this challenge whereby customers are used to getting clothes for very affordable prices, but those prices have been the result of fast fashion and its troubling effects on the labour environment. And so how do we pay more for labour and how can we sell the items at the new prices? So, how do we stay profitable without compromising on everything that is sustainable for us?
It's not easy, it requires a lot of research, a lot of time knocking on doors that don't want to answer. But eventually, it works out, and I feel like one can really go far with very little if there's this desire to persist. I think it's an important lesson for startups. You can get discouraged, but if there is an idea and there are customers who want it, there will be a way for it.