Sofia,
Bulgaria ~
Can you guess what the following businesses have in common?
Besides the fact they're building the future of sustainability, digital entertainment, and transportation, all these companies are developing some of their products in Bulgaria. And, there is one local player that's helping them build R&D teams in the most efficient possible way – Anthill, a spin-off from HR firm BICA Services.
In the past few years, Anthill has enabled both corporates and high-growth scaleups (from ProSieben.Sat1 and VMware to FlixBus, WeTransfer, and Plan A) to set up product development in the country. Giving them faster access to tech talent and eliminating a big part of the annoying hassle that goes with expanding internationally.
Practically speaking, in a twist of the BOT model, Anthill creates a team based on the needs of the client, taking care of the operational, administrative, and financial governance. With the unique feature that after 12-18 months, the team can be 'acquired' at pre-agreed terms – after it has already adapted to organizational culture and processes.
Building a talent incubator
With about 100 people already onboarded on various innovative projects, Kiril Kaykov, Partner and Service Delivery Operations Executive at Anthill, states that the company will aim to triple this number in the next two years while bringing more and more high-profile product opportunities to the ecosystem. This vision includes the entire Eastern European market, and it's supported by the recent opening of an office in Ukraine.
"Our main goal is to develop human capital in the region. We aim to focus more on incubating talent and hiring for upskilling potential, rather than ticking off checkboxes when it comes to job titles and role descriptions. By broadening our perspective but also by deeply understanding the business models of our customers, we're actually in a position to help them overcome the growing talent shortage visible in almost every market," tells us Kaykov.
During the last few years, Central and Eastern Europe (CEE) has established itself as an attractive destination for software creation and development, with more and more international product companies looking to set R&D operations in the region.
However, in the context of the overheated IT market, access to top tech talent has become more difficult – for example, according to the team of Anthill if you want to hire a team of 100 people and your company is new to the market, this may take up to 3 years and incur significant costs.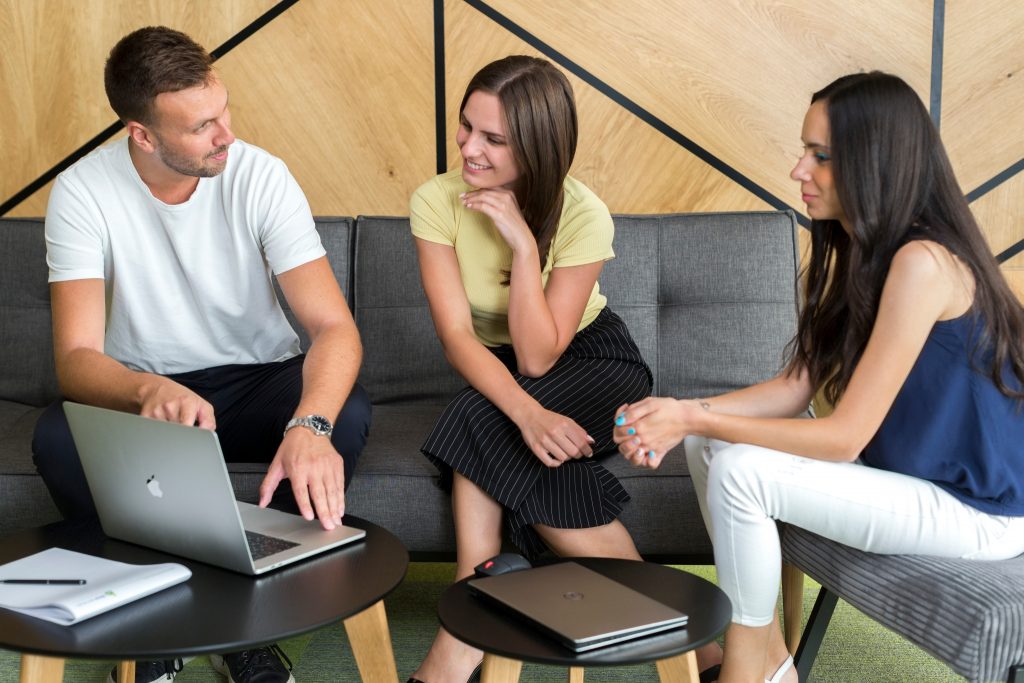 Adaptability is key
This is one of the gaps the team of Anthill aims to address by using customer objectives to craft positions for the available talent. So, there is a big focus on recruiting people with great adaptability and internal motivation for self-improvement. Given that in a digital world, business needs change quite frequently and employees are expected to learn new skills all the time, this approach is also supposed to provide more flexibility in the long-term.
"When a new project shows up, we build a new team from scratch – these teams receive good governance, with key people from the IT community. Working like this helps us integrate the talent in a better way, and being able to integrate the project amongst the community helps us raise awareness for it and find people more easily. Another special thing about Anthill is that every single project our employees work on receives their full dedication – we set a specific team working on this particular project, we do not swap people so they might lose motivation and miss the point of the specific project," explains Kaykov.
Knowledge-sharing for the win
For engineers and product managers, there are several other incentives to join Anthill – from the opportunity to work on really interesting products and engineering challenges through the options for personal and professional development to international culture driven by knowledge sharing and contribution to the development of the entire tech community in Eastern Europe.
"We have been successful in onboarding extremely interesting talent, which is otherwise difficult or next to impossible to be hired. As we continue, we hope to inspire more and more people to develop a product-oriented mindset and feel valued and appreciated by what they are doing, and when they go home or they shut down the laptop, they feel satisfied and content with what they have created," Kaykov concludes.