Warsaw,
Poland ~
If you are looking for networking opportunities this fall, the Wolves Summit's 14th edition, a Poland-based hybrid event, connects founders, VCs, and innovative startups from CEE. This is where the UiPath's Automation Awards final will be hosted.
The event will take place between the 19th-21st of October 2021 at Concordia Design in Poland's AI innovation hub in Wroclaw. But it can also be accessed worldwide online via Hopin, the British online conference-hosting platform valued at around €6.8B.
With this edition, the organizers offer startups, scaleups, corporations, investors, and technology aficionados the opportunity to socialize and even meet in Wroclaw, Poland. Attendees will listen to corporate speakers and investors from Austria, Slovenia, the Czech Republic, Poland, Ukraine, and Singapore, to name a few.
Since the launch in 2015, the Wolves Summit has had over 23K attendees from 90 countries. A big focus of this year's event is opening the stage to both men and women in tech in each panel.
Participants of this edition are invited to join the conversations about IPO and private equity corporate venture capital, AI, the circular economy, technology transfer, embedded finance, 5G and IoT, emerging industries in CE.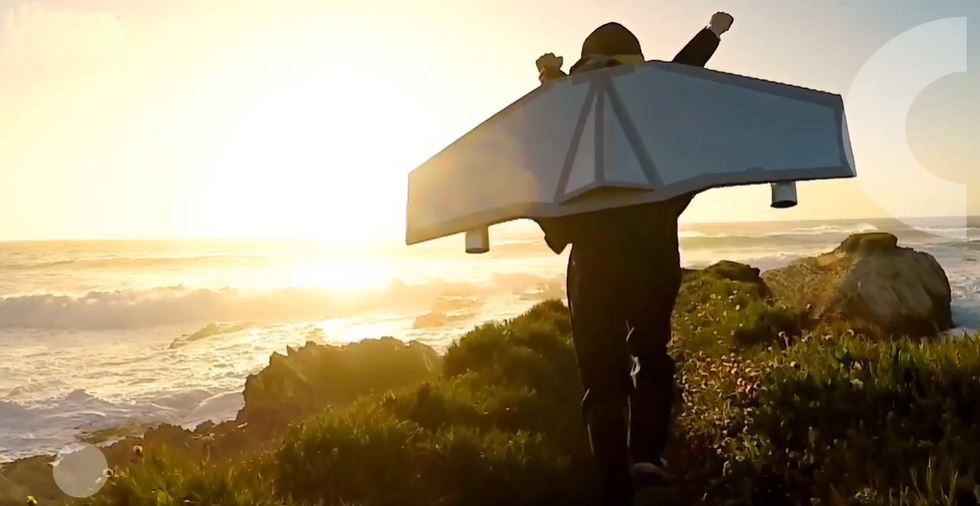 The Great Pitch and Automation Stars
Startup founders can compete in The Great Pitch Contest to win a €50K prize. In the jury, they might see familiar faces from the SEE, like Alexandru Bogdan, CEO of the Romanian VC ROCA X. They can also have one-on-one meetings and various experiences within the three days of side events, and hybrid exposition.
UiPath's Automation Awards finalists for the startup section are Romanian easySales, Poland-based Demoboost, and Serket, a startup with Hungarian and Dutch teams. Czech Republic-founded Apify, Slovakian-based Powerful Medical, and Dronehub from Poland will be competing in the final of the scale-up section.
Amongst the key speakers, there will be:
Michał Dubisz, Country Manager, Bolt;

Myladie Stoumbou, Regional Director for Partner Business Development, Microsoft;

Reshma Sohoni, Founding Partner, Seedcamp;

Vargha Moayed, Chief Strategy Officer, UiPath;

Gemma Carolillo, Deputy Head of the Next Generation Internet Unit at the European Commission;

Daniel Dumitrescu, Chief Innovation Officer at InnovX BCR;

Yoram Wijngaarde, founder and CEO of Dealroom.com;

Stefan Koritar and Diana Florescu, Founding Partners of Grai Ventures;

Sergiu Manea CEO of the Romanian Commercial Bank;

Zsuzsa Kecsmar and Aleksandra Kopec, co-founders of Antavo.
The three-day Summit agenda
On the first day of the event, Michael Chaffe, CEO of the Wolves Summit, will open, followed by sessions on FinTech solutions, coffee-tech, Innovation Nation: Estonia, sustainability, and more.
"Every Wolves Summit proves instrumental in facilitating the success of some of the CEE region's most dynamic startups and scaleups. Our upcoming summit will be the biggest and best yet, as we bring together our strongest-ever speaker line-up and offer an immersive event experience for our online attendees around the world," Chaffe shared.
On the following day, entrepreneurs can get insights into Southeast Asia's $300B tech economy, how to raise capital pre-IPO, and the VCs' impact on companies, as well as society.
And on the last day you can meet The Recursive co-founder and CEO, Irina Obushtarova at the CEE Innovation Track, where Beata Vorosova, Director of Startup Department at CzechInvest, Sergiu Popa, Executive Director at Spherik Accelerator, Julien Coustaury, Managing Partner at Fil Rouge Capital, and Dr.-Ing. Julia Hoxha, co-founder and CEO of Zana, will join her in a conversation on how to fuel the growth of the startup ecosystems in CEE.
"The CEE startup ecosystems are hot, speeding up and growing. And I believe through initiatives like Wolves Summit we can together open even greater synergies and opportunities for all of us," shares Irina Obushtarova.
You can see the full agenda, which is still being updated, here.
If you want to participate in the Wolves Summit 2021, as a partner, or discover the last edition's recordings, check out the various options here.