Sofia,
Bulgaria ~
Remix Global AD, a front-running European fashion resale and reuse company, will be acquired for €24M by ThredUp Inc., one of the biggest online resale and secondhand fashion platforms for women and children, based in the US. This news follows the success of Remix in Central and Eastern Europe and thredUP's plans to expand internationally after strong domestic growth.
Under the acquisition terms, Remix will operate as an independent business unit, while Lyubomir Klenov will keep his position as the company's CEO and lead thredUP's expansion in Europe.
Remix, a front-running online store to promote secondhand fashion in CEE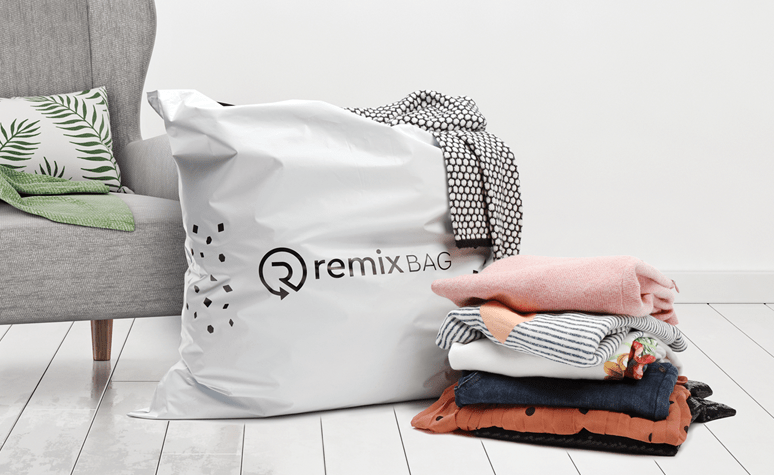 Since its founding in Bulgaria back in 2012, Remix became one of the leading online retailers of second-hand and outlet clothing in Central and Eastern Europe. In 2014, they opened online stores in Greece and Romania, and one year later in Poland. In 2016, the company attracted an investment of €8M from a top investment fund in CEE, Mezzanine Management.
This fueled the company's subsequent entrance into five other European markets: Austria, Germany, Slovakia, Hungary and the Czech Republic. Remix obtained the biggest financial success in Romania, with €35.4M in revenues reported in 2020. Romania thus became the group's biggest market.
The company brings a sustainability-driven approach to apparel selling and consumption, focusing on promoting secondhand and outlet clothing. The company works in collaboration with individuals who can send unwanted clothing and accessories free of charge to the company's logistics centre in Sofia. Users are also awarded a financial incentive that can be used to make purchases on the platform, donated to SOS Children's Villages, or added to personal accounts.
Remix further takes care of the clothes extensively, from disinfection, to defect inspection, sending to recycling or otherwise taking pictures, pricing and shipping to customers. On average, the store handles around 300K items from orders every month and 9K full Remix Bags of used items from users.
Key synergies: European market focus and secondhand-first mission
thredUP sees the acquisition as an opportunity to extend its Resale-as-a-Service® (RaaS®) in markets outside the US. Their marketplace facilitates the resale process for resellers, connecting them to sustainability-minded buyers. Since 2018, they have extended the platform to global brands and retailers' own channels.
As part of its focus to expand the resale market, thredUP recently entered into new deals for its resale service logistics with Vera Bradley, Farfetch, LG, and Madewell. Next, thredUP is looking to seize the opportunity of entering the European resale market.
The acquisition of Remix paves this way, given the company's solid footprint in Central and Eastern Europe. James Reinhart, Co-Founder and CEO of thredUP said the company is excited to leverage Remix's technology and operational expertise in accelerating its growth.
The move will be leveraging great prospects in the European market of secondhand products. According to the press release by thredUP, global data indicates an €18 billion opportunity in this market in 2020 and estimates growth to €25 billion by 2025.
Moreover, the companies share some operational synergies. Remix has a similar type of customer 'single-SKU' logistics behind its operating platform as thredUP. thredUP aims to further invest in Remix's product portfolio, processing infrastructure, and go-to-market strategy.
At the other end, Lyubomir Klenov, CEO of Remix, mentioned their long-term admiration for thredUP's leadership in the US and dedication to the mission of growing the secondhand market. Remix wants to be part of further building the resale market in Europe, as well as scaling their operations with thredUP's support.
If you want to read more stories on fashion reuse, check out this story about REDU, a creative reuse social enterprise in Romania.