Bucharest,
Romania ~
In 2021, Romanian startups raised a three times larger volume of capital compared to 2020, going from €30M to more than €116M, according to the recently published Romanian Venture Report 2021 by How to Web, a leading European conference on entrepreneurship and innovation. With a 13x increase from 2017, the growth has now been trending for several years.
The total number of transactions in the market has also increased with 20%, reaching 71. The report only tracks equity investments of companies with Romanian headquarters.
"Romanian startups were empowered by the local success stories such as UiPath (born in Bucharest and IPO-ed in the US) and more recently by the spectacular growth of

FintechOS.

Founders can articulate a clearer vision of growth for their companies and products and can attract the right investors in their journeys,"

Alexandru Agatinei, CEO of How to Web tells The Recursive.
Below, The Recursive summarizes the key findings from the report. More insights to follow soon.
The geographic boundaries to building tech success stories are fading
For the first time, the total Romanian venture capital volume reached a three-digit figure, showing signs of maturity. The market grow rate is keeping pace with the European standard. According to Pitchbook, European startups raised €100.4 billion across 9,419 deals by December 2021, up 115% from 2020.
Yet this should also give the perspective that there is room for VC funding to grow in the region. CEE accounts for just 5% of all funds in Europe, despite representing 10% of the European GDP and 27% of the population, Alexandru Agatinei explains, adding:
"I believe now that smart investment, a good understanding of the marketplace, a solid growth plan, and founder determination are more important than where you are based. Last year showed that the region can offer many more success stories in the upcoming years – just looking at our next-door neighbors, Bulgaria, well done to Payhawk ($132M raised) and Gtmhub ($150M raised) to name a few of the startups that are moving the needle.

Renowned European investors, such as Irina Haivas (Atomico), Carlos Espinal (Seedcamp), or Ondrej Bartos (Credo Ventures) emphasize that this is the time for European founders to thrive and that there are no real geographical boundaries when it comes to building successful tech companies."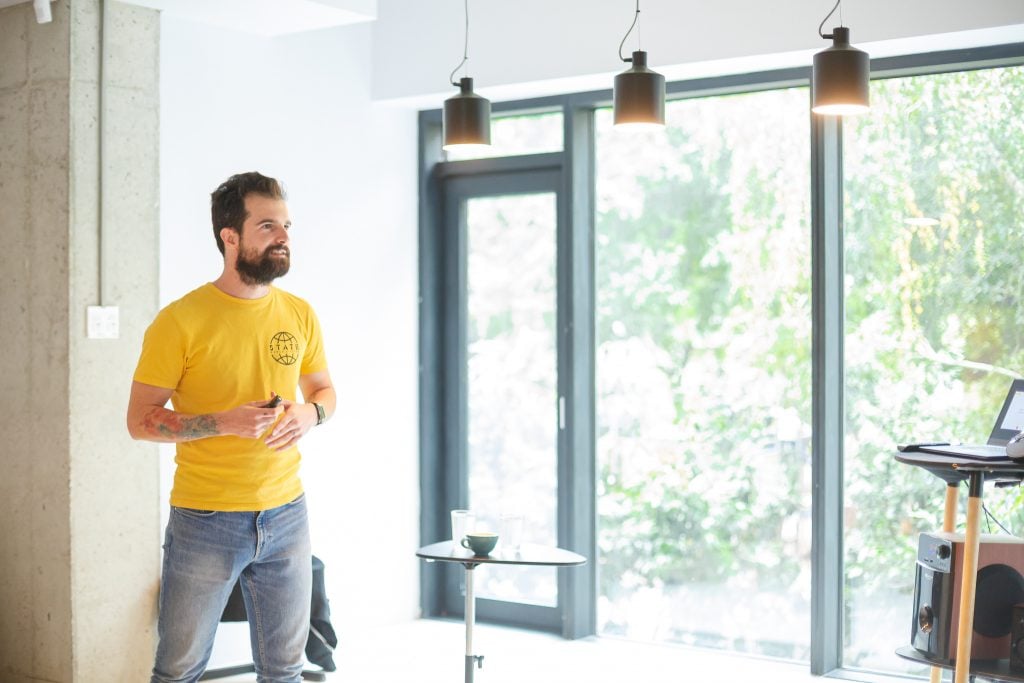 Early-stage deals grew in volume and average transactions
Consistent with international VC trends, Romanian startups have raised a bigger first cheque, with an average of €647K in 2021 from €357K in 2020. The total transaction volume at early stages has also increased by ~70%, showing a growing investor confidence in financing new projects.
At the pre-seed stage, the average deal size also increased by 33% to €163K. But the biggest growth was seen at the seed stage. Both the total transaction volume and the average deal size have doubled to €47.37M and €1.07M, respectively.
Later stage deals and follow-up investments are accelerating
Series A transactions also increased by 30% vs. 2020 to three transactions in total, led by crowdfunding platform SeedBlink's €3.01M Series A. By comparison, the average Series A round at the European level sits at €11.4M, showing an opportunity to increase capital at this stage.
The mega deal of the year was made by FintechOS, with a €51M Series B round led by Draper Esprit. Yet other startups raised significant amounts, too, with 68% of total investment volume represented by rounds above €1M. These include FLOWX.AI with €7.28M seed money, crowdfunding platform SeedBlink with €3.01M Series A, influencer marketplace FameUp with €2.6M seed round, and chatbot platform DRUID with €2.5M.
Founders at later stages facing scaling goals also received more support from investors, with a 157% increase in overall volume of follow-on investments vs. 2020, reaching €43.35M.
Finally, 37% of all capital raised and 79% of the total number of transactions were represented by Romanian capital. This represented twice more Romanian capital raised vs. 2020, while international investors brought around 10 times more capital vs. the previous year. Romanian investors participated in 14 of the total 18 deals with international capital.
+++Take a peek at how the Greek startup ecosystem grew in 2021. +++