Athens,
Greece ~
The holiday season is almost here and many of us are already thinking about the end of year celebrations. That said, it looks like the Greek startup ecosystem had many reasons to celebrate throughout the past 12 months- as we learn from the fifth edition of the Startups in Greece report that came out last week.
Delivered by Found.ation, in collaboration with EIT Digital, and in partnership with the Velocity.Partners venture capital fund, this annual publication is the most extensive source of information on venture financing in Greece. So, if you're excited to learn about the growth of the Greek startup scene but don't want to spend Christmas Eve digesting through 55 pages of trends and developments – keep on reading.

Greek startup funding hits €500m
In 2021, Greek startups raised over half a billion euro, with about 80% of that capital going to 10 companies. This amount is more than triple compared to last year's disclosed investments. The title for best funded Greek startup this year goes to proptech platform Blueground which managed to close a €154M Series C round.
Neobank Viva Wallet is next on the list with new funding amounting to €66,3M and in the third place, we can find FlexCar, a 3-year-old startup that raised €50M Series B.

The number of funded startups is also growing
According to the report, this year we can observe a 30% increase in the number of startup companies getting funding – with the total number exceeding 70. This number also serves as demonstration of the rising early-stage activity in the Greek startup ecosystem. Another important milestone for the development of the ecosystem is that now 3 out of 10 rounds are Series A or later.

Unicorns and soonicorns are now galloping through the streets of Athens
In 2021, Greece had its first company reaching unicorn status – PeopleCert, which certifies professional and language skills, had its valuation skyrocket to €1.1B. While neobank Viva Wallet is currently declining to disclose its valuation, many speculate it's in the range of €1.8B. Last but not least, with its latest funding round Blueground reached a valuation of €750M and it's pretty much a matter of time before it closes its Series D and joins the unicorn club.
Exits seem to be turning into a regular event
The Greek startup community saw six exits in 2021 – three of which particularly significant.
Niometrics, a network analytics company was acquired by US-based Mobileum; Lenses.io that delivers DataOps portal for all streaming applications and data was purchased by enterprise software giant Celonis; and Moosend, an email marketing service joined by global customer experience platform Sitecore.

Niometrics and Lenses.io exits are both estimated to exceed €70M each.
The Greek diaspora continues to be strong
Greek founders overseas continued to flourish with many of them also remaining connected to the domestic market. Companies like Zoe and Manual raised $20M and $30M funding rounds respectively from VCs including Y Combinator, Silicon Valley Bank, and Speedinvest. TERRA, a recent Y Combinator graduate that's building an API for fitness and health data announced the closing of a $2.8M round from General Catalyst, Samsung Next, and others.
Life sciences remains the top innovation sector, deep tech on the rise
On the list of most popular sectors for startups in Greece, Life Sciences keeps the front place with 14.8% of all companies operating in it. Retail and eCommerce ranks second, rising to 13% pushed by the effects of the pandemic. The Deep Tech and Agro/Food verticals both enjoy significant growth of 3%.

B2B leads the pack
B2B remains the top choice for Greek founders with 56.3% of all startups pursuing this business model. A noteworthy trend is that C2C (to be found in online marketplaces) is also growing, a state of affairs likely driven by the COVID-19 pandemic.
Public money have accelerated the rate of innovation in Greece
Looking at the five years since its launch, EquiFund (a fund of funds in Greece) has proven its positive impact. The initiative has played a key role in the establishment of six new VC funds, making over €200M available for local startups. 119 starting companies selected by the EquiFund-backed investors have attracted international venture capital from all over the world and are employing close to 4000 people in Greece alone.

The Greek government intends to ignite startup growth further with over €200M of public funds
Building on the success of EquiFund programs, the Greek government is looking to continue to support the local venture capital and entrepreneurial ecosystem.
"The Ministry of Development and Investments intends to channel an initial sum of over €200M of public funds to the startup entrepreneurship, without ruling out a further increase, thanks to the possibility of raising additional funds deriving from the new NSRF. The aggregate amount provided by the state for the open calls currently available to the fund managers is €1.26B," asserts Yannis Tsakiris, Greece's Deputy Minister of Development & Investments.
Another goal for the ministry is to bridge the financing gap for very early-stage companies that are yet to launch their products and find first customers.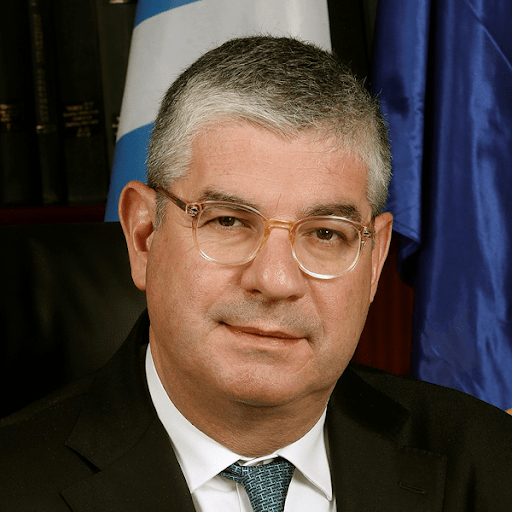 HDBI programmes open up new opportunities for Greek companies
At present, HDBI (The Hellenic Development Bank of Investments) is managing public investment resources amounting to €1.5B. It's currently mandating and procuring seven programs aimed at the development of the business environment in Greece. These initiatives include a €400M program for VC and private equity funds looking to invest in sustainability, renewable energy, and circular economy projects; a €100M fund for direct co-investments in fast-growing SMEs, and a €60M technology transfer fund. In addition, HDBI will be one of the managers for Greece's Resilience and Recovery Facility and will have to distribute €500M among local funds.
"If we consider all kinds of available financial instruments and resources that can be deployed on top of equity investments at the level of investee companies (i.e. bank lending, resources from the RRF "Greece 2.0", investment incentives, various
European programmes, etc.), the funds under management of HDBI can lead to the leverage of total investments in the real economy of more than €7.0 – €10.0 billion (depending on the assumptions) and contribute significantly to the overall growth effort," states Dr. Haris Lambropoulos, President of HDBI.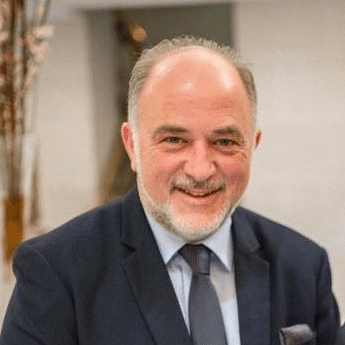 Top-tier international VCs have joined the Greek startup ecosystem
The growth of Greek startups has also led many big names on the global VC scene to become more aware of Greece as a tech destination. Some recent examples include WestCap Group (former investor in AirBnB), Chinese giant Tencent and international fund Breyer Capital. As the Startups in Greece report sums it up: "This active participation of foreign VCs and Private Investors further validates the growth of the local ecosystem and builds the ground for more extroversion activities."
Corporate and research innovation hubs are popping up across Greece
The involvement of corporations and academia is necessary for the proper functioning of any innovation ecosystem. And little by little, these kinds of initiatives have also started to multiply in Greece. One of the latest big projects in this direction is the Pfizer Digital Innovation Hub in the Thessaloniki area, boosting the city's economy, job market, and knowledge base with a €650M contribution. Meanwhile, Athena Research Center has become another new digital innovation hub looking to boost research and startups or spin-offs in the field of Informatics and Computational Science.
Next focus: sustainability
The creators of the report highlight that the next focus area is the sustainability of the Greek startup community, "2021 has been a year of new records and heights for the ever growing Greek Startup scene when it comes to venture funding, exits and Unicorns. It is also the year in which yet another transition in venture financing for our emerging market is starting to take place. As Europe recognizes its next winners may come from decentralized hubs, Greece signals that it has a role to play in the years to come. The appearance of Greek unicorns also validate the real potential of the startup (and venture capital) market as an investable asset class for private capital, that's so much needed for the long-term sustainability of our market. This will create a fresh generation of investors, operators and talent – willing to re-engage under new ventures and roles ," shares Dimitris Kalavros-Gousiou, co-founder of Found.ation and partner at Velocity.Partners.
+++Download the full 'Startups in Greece 2021/2022' report here