Skopje,
North Macedonia ~
At the end of January, 27-year-old Robert finally made a decision that took him a long time – to quit his job. Coming from Tetovo, a city in the west of North Macedonia, Robert had been working as a programmer for a local IT company in the capital of Skopje for the last few years. Lately, as he says, he felt an urge to make a change.
"I left mostly because of the lack of flexibility in the workplace, and also because I did not see an opportunity for progress, promotion or simply learning more. I also felt largely underestimated by the manager in my job position," Robert tells The Recursive.
At the same time Robert had multiple new job offers from companies from North Macedonia and abroad..
"I have offers coming from international and foreign companies for remote jobs, with much better conditions regarding the salary, benefits, and so on. Therefore, the whole situation added up and I decided to quit my job," Robert explains.
North Macedonia has one of the highest unemployment rates in the Western Balkans, with a rate of almost 19 percent in 2020. However, when it comes to the IT industry in the country, the situation is quite the opposite.
IT professionals have plenty of offers with competitive salaries – however, most of them make their choices on where to work based on remote or hybrid working environment, the company's culture, and whether there are opportunities for growth, promotion and so on.
Akin to the "Great Resignation" movement that has swept the US and parts of Western Europe in the last two years, more and more IT professionals in North Macedonia are in a similar mood, quitting their jobs in search of better opportunities.
Fast-growing and potent industry
The IT industry is one of the fastest growing in the country, a report from the Macedonian Chamber of Information and Communication Technology (MASIT) shows.
In 2018, North Macedonia's outsourcing industry had a 2.1 per cent share of the country's GDP, or €150M. As the industry is growing much faster than its economy, it is expected that in 2022 it could reach €288M.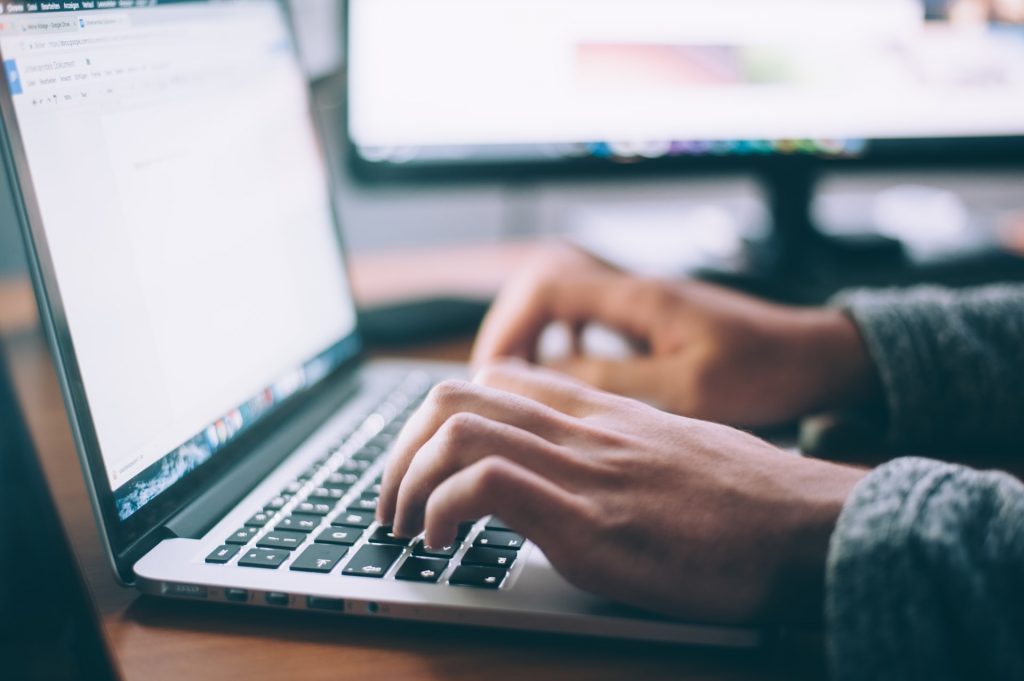 In 2020, there were 1,957 companies in the ICT industry in the country, employing more than 15,000 professionals. Just years earlier, the number of ICT companies in the country was less than 1,300.
Recently, Macedonian authorities also announced that there are plans to abolish the personal income tax for the IT industry by 2023, as an incentive to attract even more young people to work in the IT sector.
In such a potent industry, young IT talent in the country has plenty of opportunities and won't settle for less.
Twenty-three-year-old Bojana from Skopje has been working as a junior software developer for one Skopje-based IT company for the last six months. Despite being relatively inexperienced, she says that she is getting new job offers almost on a daily basis.
"One of the main things that I am looking for is a remote work policy. If a company doesn't offer that, then I am not interested. If my current company considers changing this policy, then I'll most likely quit," Bojana tells The Recursive.
Same goes for 28-year-old Natasha from the small town of Sveti Nikole, who has been working on various freelance IT projects for the past few years.
"I have been working remotely on freelance projects for the past couple of years. Initially, the reason why I quit my steady job was the unprofessional attitude coming from superiors towards employees. The low salaries were another reason. And from what I've heard from friends and colleagues in the industry, not much has changed in this regard. However, meanwhile some companies have introduced remote work, which is a good thing," Natasha tells The Recursive.
Looking for ways to retain and attract IT talent
Such developments have prompted IT companies in the country to look for ways to retain their employees, while also attracting new talent. Software development company Synami is one of them.
During the past two decades, Synami was a part of the much bigger software company Seavus, which in 2020 was acquired by Czech ICT holding company Aricoma Group.
Since then, Synami has been building its own presence on the IT market in North Macedonia. And attracting new talent can prove quite difficult.
"Nowadays, it can be very difficult to attract skilled IT workers. To attract such talent, we aim to offer interesting projects, good company culture, as well as an environment that will enable personal growth and development," Igor Dimkovski, project manager at Synami, tells The Recursive.
"Additionally, we also offer such talent to work in well equipped teams that have all the skills necessary to deliver a product, which can also prove as an attractive prospect for most." Dimkovski says.
For Skopje-based IT specialist Martin Jovanovski, a good company culture is definitely a must, and it could entice its employees to stay.
"There's also the vacation time that companies provide. However, there's also the respect and the responsibilities that employees might crave for – as well as opportunities to upgrade their knowledge and skills." Jovanovski tells The Recursive.
Aside from bigger salaries and better benefits, what IT companies and startups should focus on is to continuously invest in their employees, ecosystem experts suggest.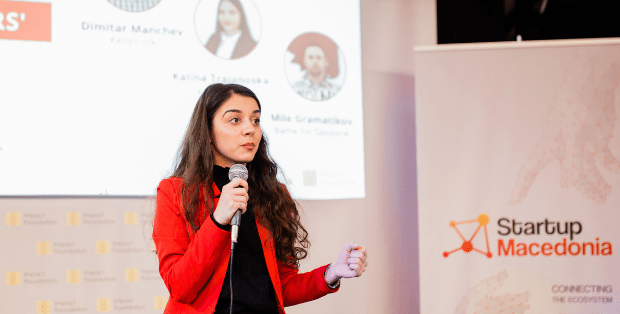 "Another way is to constantly invest in employee education, dedicate time to intrapreneurship, recognize and encourage the development of new ideas within the company itself. Also, maybe the most important thing is to reduce the rules and barriers that you need to have 3, 5, or 10 years of experience or acquire them within the company to get a certain promotion or position," Blagica Eftimova, program coordinator for Startup Macedonia, tells The Recursive.
According to her, such opportunities could prove crucial and even key for motivating IT professionals to continue their careers at domestic startups and companies.
"If the employee is ready and has the necessary knowledge, companies should not wait for three or more years to promote them. Because if they wait for too long, then most likely those employees will leave," Eftimova concludes.