Bucharest,
Romania ~
"Helping women to build confidence in making investments and to gain financial independence are the most important outcomes for me," angel investor Ruxandra Muys-Stoian, a Romanian living in Silicon Valley, shares with us.
She is the co-founder of the Bucharest-based Women Invest in Tech Angels Club, launched last year along with her partner, Andreea Saia. The community aims to grow to over 20+ female investors in its first year. Their thesis is tech with purpose and their first €100K investment has been in Romanian MedTech speech app VoxiKids, with plans to make a couple of similar investments by the end of 2022.
Ruxandra Muys-Stoian has a background in public health and health services management, but in the early 90s, she had the opportunity to change tactics as she frankly puts it. After her medical studies, the business world was opened to her.
"My very first interview took me to Coopers & Lybrand (now PwC) and the rest is history. It translated into 21 years beautiful years with the same management consulting company, which took me from Bucharest around the globe, five years in Moscow, and five years in Paris to say the least," Ruxandra says.
The different markets she worked in allowed her to pursue various business areas, from human resources management to M&A and technology. In the interview below she will tell us what inspired the launch of the WIT Angels Club targeting female investors, what are the next goals, and what type of verticals are women in tech interested in.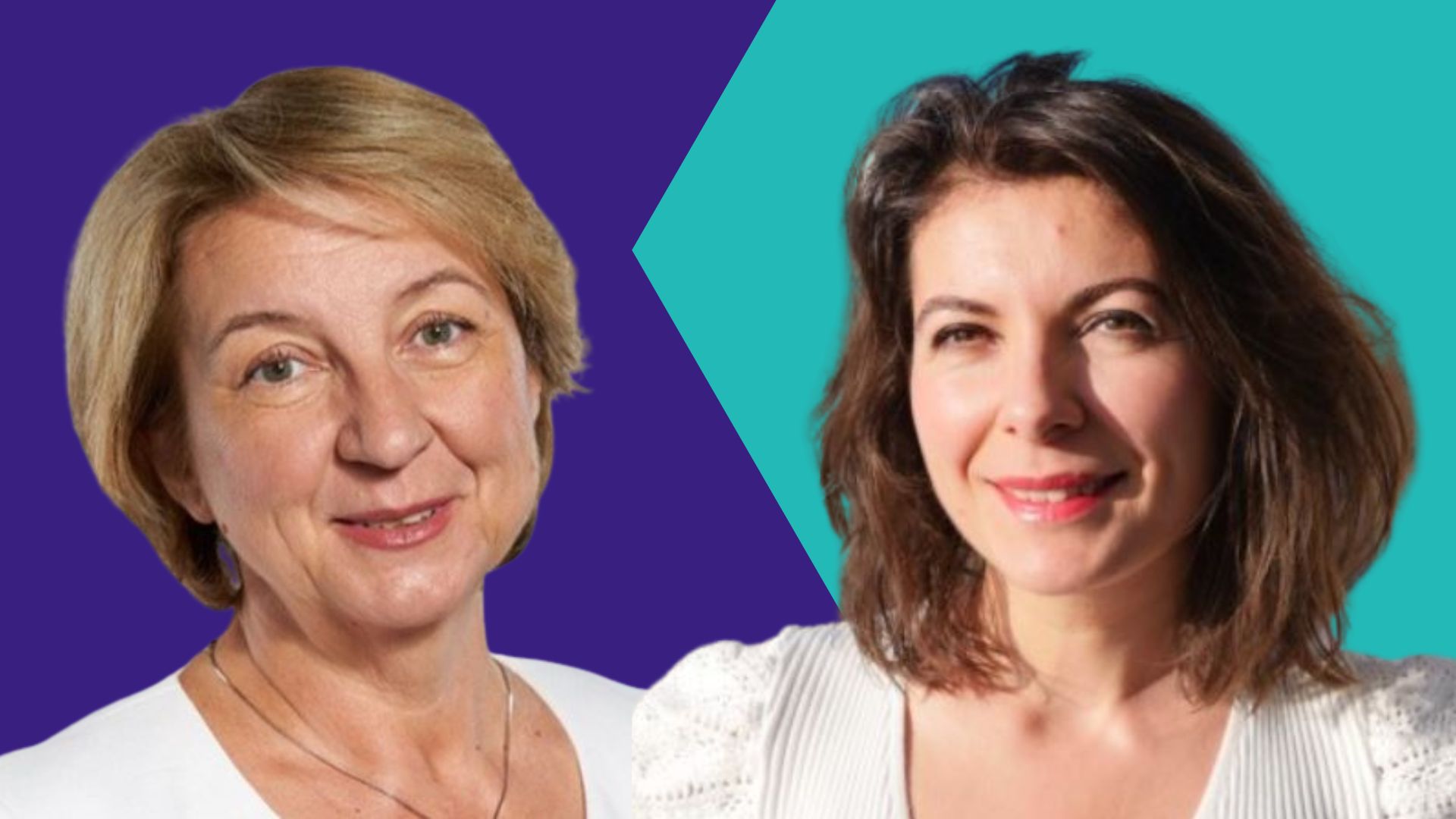 Ruxandra Muys-Stoian and Andreea Saia, WIT Angels Club co-founders
The Recursive: What motivated you to launch the Women Invest in Tech Angels Club?
Ruxandra Muys-Stoian: I moved to California a couple of months before the start of the pandemic. My professional plans changed, so I decided to focus on investments. I began with the stock market, but soon startups and early-stage investments piqued my interest.
Silicon Valley is a rich place with both opportunities and challenges. I experimented as a relatively timid angel investor. Then, the idea of a club for women interested in becoming angel investors came in a discussion with Andreea Saia.
It was triggered by our shared experiences in two areas that are generally seen as male-dominated: technology and investments. I have always felt that when entering a field for the first time, women benefit more from learning and experience with their peers.
Helping other women to build confidence in making their investments and to gain more financial independence are the most important outcomes for me.
What are the WIT Angels Club's goals this year? How do you envision the community's growth?
The WIT Angels Club works in a "startup" mode. The goals for its first year are around the confirmation of its scope and the creation of its community of women investors, which represents the validation of its MVP.
We will concentrate our efforts on a soft launch within the following months. We plan to make sustainable steps regarding communication and community growth for the first years.
WIT is a club for women passionate about investment in technology. We want to sensibilize them about investments and build a community where they can find support, opportunities, and feel comfortable discussing these steps. We prefer quality to quantity.
We wish to create a community where women invest in the technology they believe in, through learning and support from the club.
Will WIT focus solely on Romania and what interests you most about the local ecosystem?
In this early phase, our priority is Romania – both in regards to women angel investors and the investment targets as the ecosystem is dynamic. I think it's fantastic that more and more people wish to start an entrepreneurial journey taking into account our communist past, where the mentality, business, and social context were so different.
I am interested in playing our part in this transformation. Moreover, WIT Angels Club's interest is in putting women at the center of the tech revolution.
On average, women have less investment knowledge and are shy of investing compared to men. Their advisors are likely to steer them towards safer, lower-return investments than they would choose themselves. We want to challenge this and unleash women's creativity in terms of investment.
What is unique about your club and what can you share about the female investors, for example, how many are there, where are they based, and what are the common goals that unite them?
Our values are unique in the local context, and we are deeply attached to them:
Community spirit:

A club is a group of like-minded, cooperative ladies who analyze and discuss investment opportunities together and invest individually.

Diversity and purpose are power:

Throughout WIT Angels Club's start-up selection process, we engage to support gender and cultural diversity in entrepreneurship and tech with purpose.

Investment and support

: WIT angel investors are experienced professionals, motivated to share money, network, time, and expertise with the startups they invest in.
WIT targets around 20-30 angel investors for its MVP phase.
What tech verticals or solutions are female investors interested in finding in Romania and why these?
Our investment thesis is tech with purpose. Tech with purpose lags behind Tech with "any purpose".
Investment in companies where impact is at the core of their business model (e.g. no poverty, zero hunger, good health, wellbeing, climate action, education) is a strategic pillar of WIT's identity. These are also the areas where women are generally more interested in and consider themselves as having more expertise and business understanding.
Investment goes to startups that show growth whatever the impact they bring to society. So far, only 17% of the total capital invested in European tech in 2020 went to purpose-driven tech start-ups.
How do you believe your medical background helps you now as an investor?
I think the medical background adds an angle to the way I look at investments, but probably the consulting experience and the international exposure are the things I mostly rely on.
What can you share with us about your first investments in Romania?
My first Romanian investment is in VoxiKids. This is a start-up offering digital products that bring together speech therapists and parents for the benefit of child recovery. They aim to transform the speech therapy sector and bring it into the digital age.
Three reasons made me go ahead quite fast with this investment:
Tech with purpose at the crossroad of health and education, two areas that are very dear to my heart.

My assessment of their growth potential, and especially the potential for international expansion.

And the co-founder of VoxiKids,

Ana Maria Onica

. She is an impressive entrepreneur that gave me confidence in the future of the business.
I am now 4 months after the investment, and I am working closely with Ana-Maria on several business development subjects. I feel I am contributing more than financially to the growth of the business, and this gives me great satisfaction.
As for the investment process itself, I found it easy, fast, and much less formal than I was experiencing here in California. Overall, a first experience that gives me a lot of confidence and an appetite for other opportunities. HealthTech, EduTech, and climate action are my interest areas and I am currently actively exploring the Romanian market.
What would you like female investors to know about making smart investments?
There are some general elements, like understanding the investment process and the specific terminology, or the assessment of business viability and the potential of the absence of proven financial results.
But, what I think is the most challenging part is to accept that in the end, we are investing in dreams and dreamers.
In my experience, there is always an emotional element in the investment decision, and we should be able to embrace it, feel comfortable about it, but also be able to see through it and quantify at least a part of it. Not very simple, I know.
Is Silicon Valley starting to eye SouthEast Europe as an investment-worthy destination?
If you would have asked me this question three months ago, I would have answered: definitely! The recent unfortunate events in Ukraine had a double negative impact. Generally, the markets are down, investors are quite nervous, and our region is seen as volatile at the moment. However, in situations like this, investors are also looking to diversify – and early-stage investment is a valid option.