Romania ~
Technology, more precisely hyper-automation, is mandatory these days for scaling a company. AI, RPA, and APIs are all tools for growth; the AI global market alone is projected to reach over €1300B by 2029. This is also the market where Luxembourg-based EmailTree, a platform where humans and AI converse with business applications to increase text requests (e.g. emails, and messages) and agents' productivity, as well as customer satisfaction, codes in.
"Streamlining processes via automation is vital to digital deflation efforts and allows the organization's customer service teams to focus their efforts on high-value work and increased productivity," Casius Morea, the Romanian-born founder and CEO of EmailTree, shares with us.
Founded back in 2019, the company is getting ready for another growth phase. After raising almost €5M to transform the customer experience, the team targets closing a late seed funding round of €2.7M in the following months, and a Series A in the next 12 months.
Today, we get to discover the CEO's 20+ years journey as a tech entrepreneur, without being a "technical person", how a leader is born, and how EmailTree got from a concept on paper to reducing over 75% of clients' average handling time in 7-8 months.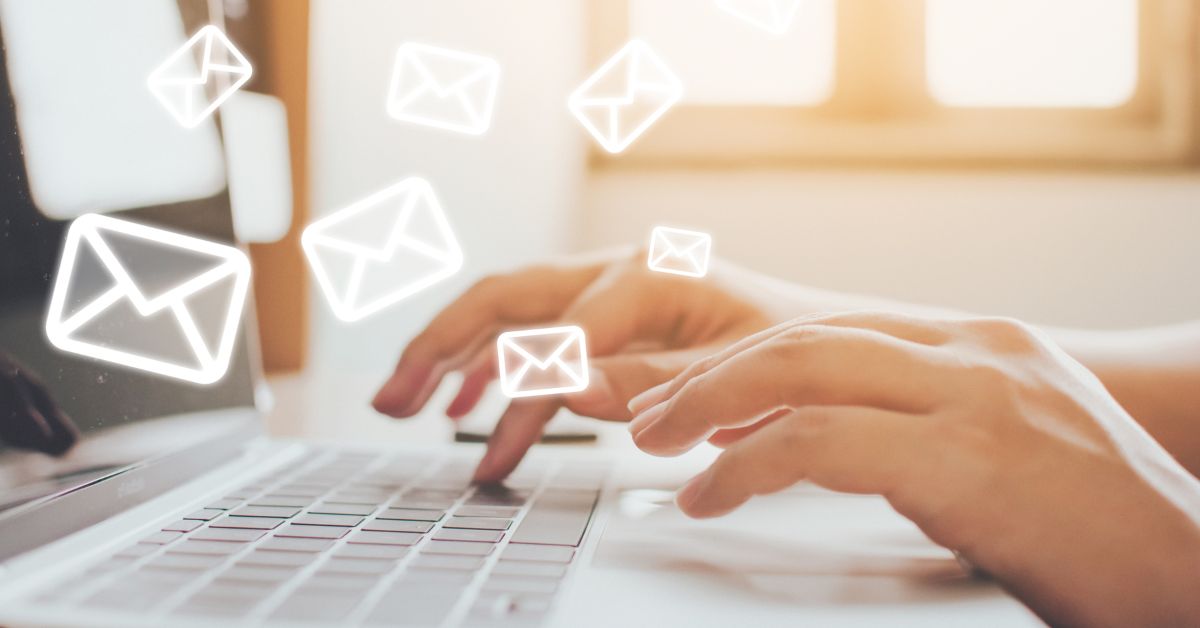 The Recursive: Can you share with us a bit about your professional journey? How does studying business law help you build solutions for the e-Commerce market?
Casius Morea, EmailTree AI: I got my degree in Cluj-Napoca, Romania, in the management of companies, and soon after that, I was accepted for Business Law in Aix-en-Provence, south of France.
It was my passion to manage a company in the IT field, but I am not a technical person. So, understanding contracts and how a company can be managed gave me the knowledge to get started.
In 1998, I created the first company to provide software for banks in Sibiu. Then, in 2003, we said let's start distributing Bitdefender in France. We built our e-Commerce platform from scratch under the coordination of Andrei Radu and kept adding different software.
This brought us to 2017 when our customer service department experienced a problem dealing with thousands of emails from customers. So, I started thinking about how to automate – I took the team, put on paper the concept of EmailTree AI, and started developing it.
You have always been an entrepreneur, what do you think makes you good at what you do, what are your responsibilities, and how do you lead?
I like the emotion of building something, fortunately, I am not alone on this journey. Today I have a double role, CEO and CPO. Imagining the product and listening to the customers are two of my favorite things.
My approach to delegating nowadays is to give more responsibility to others, but in the past, I used to do more by myself. And it all began when I said I'd take some time off during the holidays, to see how the team managed. I booked a hotel without access to the internet and told them they will not be able to get in touch with me for some days.
Throughout a project, all the members need to find solutions to different issues that arise. In EmailTree, we have some general guidelines that we use to improve and it works.
I don't like the concept of micromanagement because it's a waste of time, and it shows a lack of confidence. My trust can only be given once, though.
What's the most valuable piece of advice you have received as an entrepreneur that you will like to pass on to future generations?
It's not only for entrepreneurs but for doing things in general. It is my father's philosophy that if something is worth doing, then it should be done right from the beginning.
Once you decide to do something, save your time by doing it well from the start.
This means that first, you have to understand – talk to team members, clients, and suppliers. Once a decision is made, think about how to do it in the shortest time and the best way possible. Sometimes, we take small steps, but those validate if we can move to the next ones.
Do you ever have an impulsive strike?
Well…yes, when I see that things are not happening, although you gave all the green lights. Then, you have to jump in a meeting and say "let's try to have it done by tomorrow".
I think that sometimes there is a certain comfort zone and you have to adjust and refine. We are humans and we forget this follow-up. And then we find ourselves two weeks after and nothing has happened. If there are daily improvements which are validating that we are going in the right direction, and we follow up every couple of days with a project – then it is OK.
Can you give us a glimpse into your tech startup's organizational culture, what are the company's core values?
By observing what we do right, what we don't do right, what customers are expecting from us, and what drives us together, we came up with the idea:
"Listen, innovate, bloom".
Listen, because you have to pay attention to your customers. They are helping you refine what you are building, and at the end of the day, if they are happy, invoices are paid, and as such, salaries. So, we exist. However, it's also about listening to your colleagues because, sometimes, there is some information that did not circulate in the right way.
With all that external and internal information, you have to innovate. How do you solve a problem? Better than it was solved yesterday. All of us contribute, we bring creativity, and new initiatives to find the shortcut.
Next is how you will find yourself in the position where you bloom. It is like the cherry on the cake. Suddenly, you discover that a team member developed a new skill, and you discover that new initiative and it works well.
Three years ago, we were preparing to deliver something for one of our customers and Maria said: "I am going to take the plane tomorrow morning to go to the customer and solve this". The customer was extremely happy after it. That's how we discovered Maria was blooming and it has been happening with many of our team members.
You have to imagine how you can have an environment where you can develop that and then all the other things will come naturally. That is how customer satisfaction is reached, and how invoices and salaries are paid. It's only natural that investors are coming once the core of your organization is a healthy one, and then you can build on top of it.
How many people are on the EmailTree team now? And how do you work – remotely, hybrid?
We are 35 at the moment. The headquarters are in Luxembourg. Here we have the sales, marketing, and product teams, together with three developers.
The biggest part, around 25 people, are in Romania, split between our offices in Sibiu and Timisoara. Sibiu is more concentrated on customer service and administration, and Timisoara is on R&D.
We have some colleagues that work remotely in Lithuania and Portugal or other cities in Romania. We work more in a hybrid style.
Why have the headquarters in Luxembourg?
In 2007, my wife started her job at the European Commission. So, together with our kids, we packed and moved there and it was a great decision.
A year later, we created a new company in the e-Commerce area. Luxembourg is a great place, very business-friendly. You can focus on your business to develop as the administration supports startups to grow.
Can you introduce us a bit to e-Commerce's current major challenges and what trends are you keeping an eye on these days?
On the outside, I think that players have to take a look at their customers to understand their behaviors, like one-click renewals or payments.
For the inside, it's searching for that kind of automation, where you can help your agents move faster from A to Z. If you have to answer the same thing the same way, you get bored and leave after three days. You don't learn.
However, if you give the team the right tools to work with an e-Commerce platform, they will upskill or reskill. This is what I am looking at the trends for. One person can have many other digital assistants working alongside him or her in the background.
Can you share some data about the customer service automation market you are growing in and about the company so far?
Gartner identified a key trend for digital transformation in 2023, investment in automation will surge as companies aim to do more with less. Some of the EmailTree AI clients have been able to reduce with more than 75% their average handling time by 7-8 months. The savings were done in parallel with increasing customer and agent satisfaction.
Concerning the customer service automation market, research indicates emails are not going anywhere soon. The challenge is to blend all channels in an inbound and outbound customer experience.
Can you describe the EmailTree solution?
Since 2018, at EmailTree, we have been working on "The Perfect Ticket" inside a platform that allows humans and AI to converse or talk to business applications. We were in Hanover in June 2018, at Cebit, and we had the first email fully solved by the machine. A very complex use case (AI + API + CRM + payment gateway).
The perfect ticket means everything around understanding the value of each request, classification/triage, redirecting it to the right team/person, and taking actions like:
➢ Preparing the elements to be used to execute the task;
➢ Creating a ticket in SalesForce, ServiceNow, etc.;
➢ Orchestrating the execution between the human / API / RPA.
The platform "converses" with the CRMs (pull and push data), enabling cleaning the "tickets/ CRM cases pollution" with connectors and APIs to the major European CRMs (e.g. Salesforce, Zendesk, and Service Now).
As an example, ZENDESK represents today $1B in customer service for the mid-market and Salesforce $6B in a large enterprise. Salesforce is the leader.
In the first coverage of EmailTree, you shared that the €2.5M funding round will be used to integrate CRM and email applications, voice-to-text, and cover instant messaging, amongst others – how is it going to meet these goals?
We have progressed with all integrations and Salesforce was the first one. Recently, we finished our connector with ServiceNow, on the journey of "the perfect ticket" to avoid back and forth to gather data. Also, we developed message answering, so people can reply to emails and WhatsApp messages from the Chrome extension.
All that remains is to complete the voice-to-text. Our first tests were successful, but we haven't yet decided which solution that already exists on the market we will integrate. We are also working closely with Microsoft Romania to prepare the platform even better for their partners.
What can you tell me about the profile of your clients?
The majority is corporate, and here is where we see high efficiency and savings because they have huge amounts of text requests, like Orange, Webhelp, and Samsung. Among our clients are insurance companies, car manufacturers, transportation companies, and e-commerce businesses.
Through Zendesk we usually have SMEs as clients.
You mentioned creating many synergies with different companies, what is your take on acquiring complementary solutions and integrating them with EmailTree AI?
This summer we acquired a smaller e-Commerce platform company because it allows us to extend our capabilities to deliver end-to-end automation flows. Our role as an automation player is to bridge the gap between process mining tools and task execution tools. We prepare the data and in the end, the task is executed by a human, a robot, or through API.
We are looking at other pieces of technologies that we cannot develop or we do not want to due to lack of time and it happens quite often lately that we receive proposals to enter into discussions to acquire different complementary technologies. Our team checks all opportunities and technology partnerships and alliances that fit the road map.
In the past few years, EmailTree has gone through an accelerated growth phase supported by funding rounds, what is next?
We target a late seed of €2.7M by the end of the year or early next year, looking to welcome our first VC. That's why you will find me on the road these days – it takes a lot of time, but I think it's the right moment to raise funds because a great team is in charge.
Currently, we are between a startup and a scaleup. To grow, we need to recruit partners, increase our sales and marketing efforts, and upgrade our platform, so that partners can build services on it.
There is a lot to do before the Series A, which is scheduled in October of 2023.
Based on your experience of over two decades, how has the IT industry changed throughout the years and how do you envision the future? What key technologies are you looking forward to seeing developed, not necessarily in the niches you have worked in?
AI applied to different businesses, real use cases, linked to specific business applications, and automation gives us a lot more freedom in our daily lives. It's a change in the way we work, with positive effects on personal plans, such as family and friends.
The verticals I would love to help with or to see growing are related to health, the environment, and education. I am amazed by Scandinavian countries, and the way they mix all these three elements.
Without taking care of our environment, we cannot continue creating, which is also linked to health. If you have educated people, social media cannot manipulate them, and they are more likely to take action.