Bucharest,
Romania ~
The future of food in Southeast Europe seems to be increasingly influenced by technology developments. Think of vertical hydroponics urban farming solutions, 3D food printing and nutritious food tablets that can be delivered for humanitarian aid, or digital platforms that fight food waste. Startups such as biotech solutions are on a mission to increase the availability, accessibility, and safety of food, in the context of escalating challenges posed by climate change effects on food systems.
The Recursive talked to Marius Pasculea, Co-founder and Business Developer at Peelhy, a bio-label tech company based in Romania, about the biotech innovation developed by the startup and why it was the right time to bring it to market.
Marius is a circular bioeconomy PhD with experience researching and writing on the topics of eco-economic and bioeconomic training in bio-safety and security of food. Back in 2014, he carried out a policy analysis of EU bioeconomy and circular economy development policies and best practices about bioeconomy development.
The Recursive: What were the drivers behind launching Peelhy?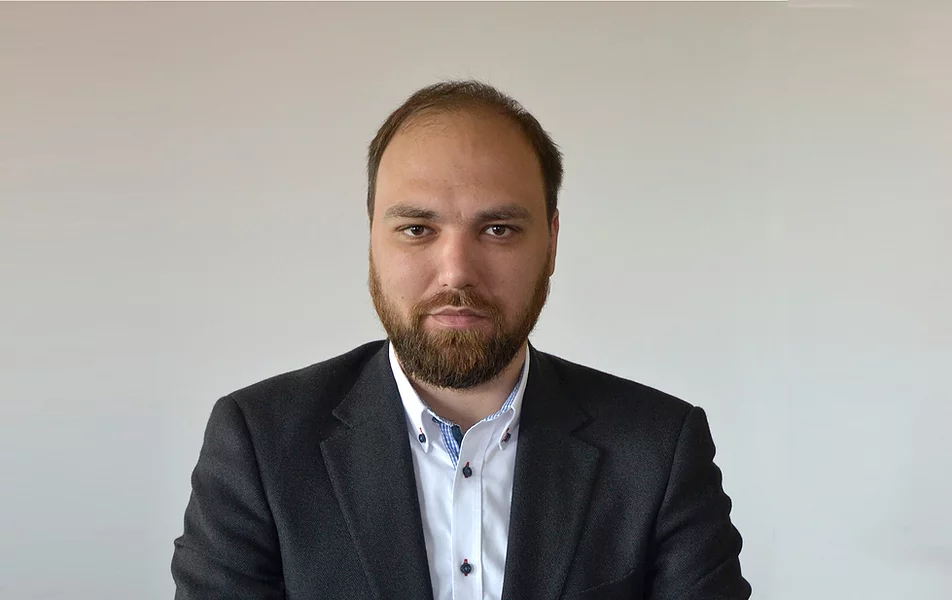 Marius Pasculea: The intention to develop this biotechnology started from the inventor's dissatisfaction with the unhygienic surface of fresh fruits and vegetables with edible peels. In the laboratory, he noticed that even after washing fruits and vegetables under running water, significant pesticide residues and microbes remained.
Commercial development was then pursued because although there were solutions to the problem in the market, they were not comfortable enough for the end user. Currently, the global market for (bio) detergents for fruits and vegetables is estimated at $200 million and it covers less than 0.1% of the annual consumption of fresh fruits and vegetables, with edible peel, of households.
In a nutshell, what is the innovation behind the Peelhy sanitizing bio-label?
The innovation consists in the fact that the biotechnology we develop allows the application of antimicrobial biodetergent on the surface of each fresh fruit or fresh vegetable with edible peel. There is no such product on the international market.
How are biotech solutions contributing to serving the needs of future generations in terms of food?
Peelhy will help increase food safety by reducing toxin infections caused by germs present on the surface of fresh fruits and vegetables with edible peel. Future buyers of fruits and vegetables with the Peelhy bio sticker will have the safe and pleasant experience of consuming them knowing that they are protected from harmful microorganisms.
What competitive advantage can the bio-label bring to fruit and vegetable producers and distributors?
Having a fruit and / or vegetable that they sell will have a greater value for the final consumer by solving their dissatisfaction with the often unhygienic surface of fresh fruits and vegetables with edible peel.
In what development stage is Peelhy currently and how did you finance the startup so far?
We are in a pre-seed phase in which we have a laboratory prototype and some tests for the industrial prototyping phase. So far, we have financed the company from our own resources.
How did the pandemic affect your plans so far and how did you manage to surpass the challenges?
The pandemic pushed the choosing of this project to the detriment of another idea because it triggered a more acute awareness of the risks posed by harmful microorganisms. The pandemic thus created the right context for us to present our project to investors. I noticed an increase in interest in biotech solutions.
What were your key lessons learned during the incubators in which you participated?
I learned that perseverance is a very important ingredient for developing an entrepreneurial project, but also that we need to focus primarily on people's problems in order to build successful startups.