Bucharest,
Romania ~
This is a story about how small changes, or "big little breakthroughs", can support transformations at the macro level. Seven years into its journey transforming the way we produce and consume food, Ultragreens (former Microgreens), a local Romanian producer and B2B supplier of microplants using indoor vertical farming tech reaches a new milestone. The company announced raising €500K from Vlad Popescu, Marius Alexe, and Alex Cristescu, part of the Management Board of Norofert, a producer of organic agricultural inputs. They will channel the new funds towards further researching and developing the proprietary technology.
Making functional foods locally and readily available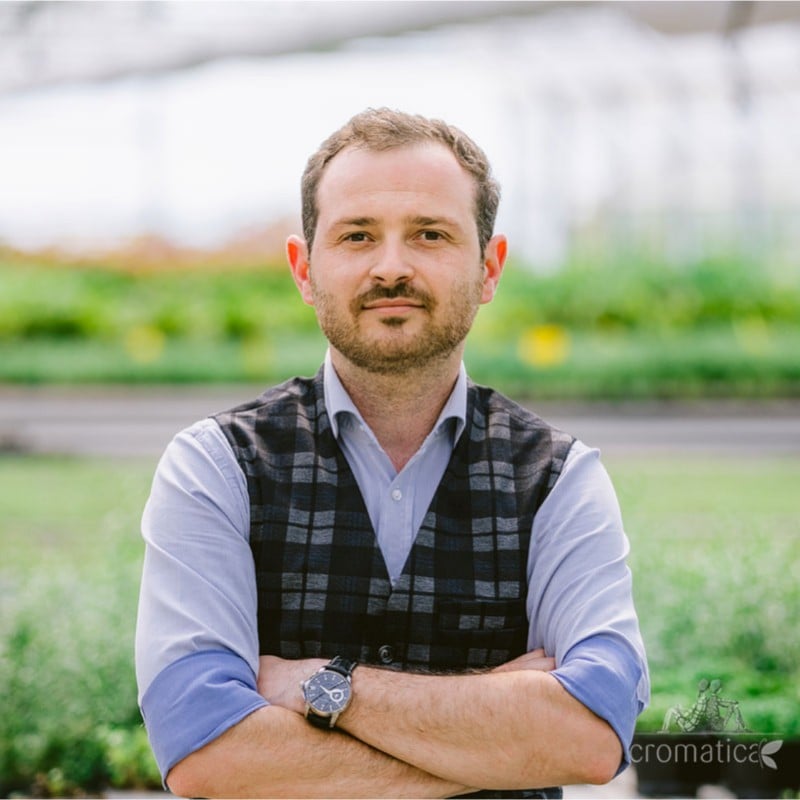 What are microgreens to start with? According to the company's website, these are vegetables, greens, and aromatic herbs grown up to a very young stage, when their taste is more intense and their nutritional content higher than with mature plants.
Due to their properties, microgreens classify as functional foods, a popular concept in the health and wellness world. Dense in minerals, vitamins, and antioxidants, microgreens provide key nutrients in a practical way, helping with preventing a range of diseases, boosting mental and physical health, and managing weight. Think of rocket, kale, basil, or broccoli.
The cultivation of microgreens had only just started in Romania when Cristian Tudor, a fresh graduate of the Horticulture University in Bucharest at the time, came across the concept while working for a company in Greece. There was an instant click. The next day, Cristian was already planting the first microgreens on a balcony in Bucharest.
The whole family participated in those early experiments, testing varieties of vegetables and herbs in a 70 square metres greenhouse. With both Cristian's graduation certificate and the market being so fresh, getting loans to finance the business was no easy task, but they managed to secure a €30K initial loan. By 2016, the farm in Gorgota was already growing 20 varieties of mini vegetables and greens, like Japanese basil, watercress, mung beans, mustard, radish, or amaranth.
Sooner than expected, they built a good customer base, mainly out of HoReCa businesses, which allowed them to break even fast. Cristian attributed this fast evolution to the market entry timing. Romanian cuisine was transitioning towards culinary art, including sophisticated food and plating. Microgreens offered chefs a local, fresh, and more affordable alternative to imported products.
Today, the need for more nutrient-packed food is more urgent than ever. Malnourishment statistics show that more than 2 billion people don't have regular access to sufficient, safe, and nutritious food. As the world population grows, it's expected that traditional food systems will have even more challenges producing enough nutritious food.
Reducing vulnerabilities in the food supply chain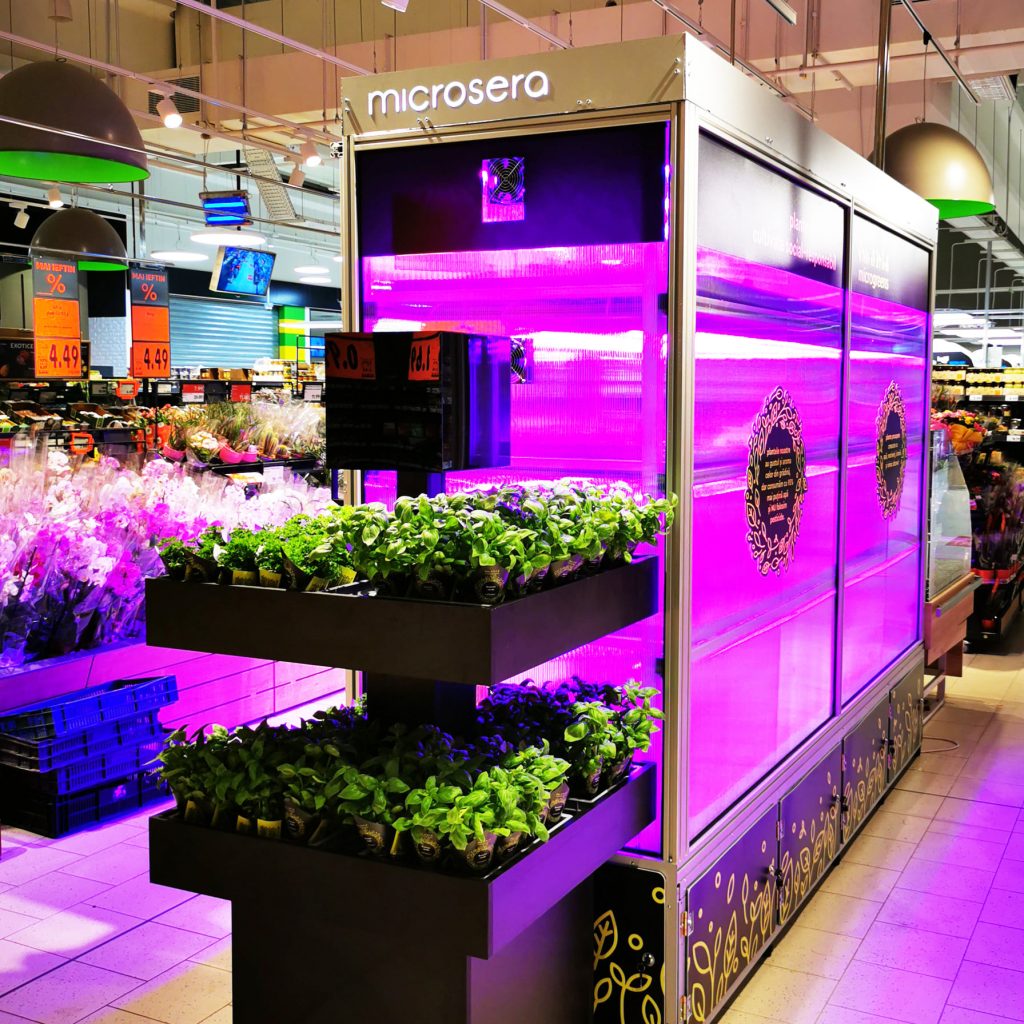 The increase in global population is coupled with climate change effects such as extreme weather events, which threaten the stability of agricultural inputs worldwide. By 2050, we will have reached 10 billion, requiring more than double the amount of food we produced in 2010 and 593 million hectare more of agricultural land. And still, already a third of human-generated GHG emissions are traced back to our food systems.
There is a stark disconnect between the increasing urgency to feed our expanding population and the environmental impact of our food systems, including carbon emissions, intense resource use, and food waste. Food supply chains must be rethought to ensure food security, while lowering environmental dependency and impact
Ultragreens provides urban residents with an alternative to fresh and nutritious food that is independent from the natural environment or imports. The company's proprietary technology is a vertical indoor farming system, which uses around 95% less water and no pesticides. The result is a resource-efficient and safer plant to consume.
In 2019, the company decided to attract a new type of customer, the modern retail chain, bringing fresh food close to consumers at an everyday-shopping level. Their first collaborations were with big retailers such as Metro, Selgros, Auchan, Mega Image, and Carrefour.
By acquiring the Microsera Technologies startup, Ultragreens managed to offer retailers a smart and convenient solution for in-store farming: semi-industrial micro greenhouses that can grow aromatic herbs at the point of sale, all year long. The socio-environmental component resides in the saving of emissions from the transportation of produce and of water resources, as well as the consumption of local produce.
"One of the objectives I set myself at Ultragreens Romania is local food production throughout the year, so that the socially responsible consumer has a choice. I am considering an ultra-local production, which should take place right where the plants are sold. Technologies for controlled agriculture have been around for a long time and are not rocket-science. It is true, we need funds and strong will, but we can start producing more food locally tomorrow. Because the future can only be a socially responsible one," explained Cristian Tudor in a LinkedIN article at the time.
Becoming a major player for indoor vertical agriculture in Southeast Europe
With the new funding, the company's objective is to continue developing its technologies solutions for indoor vertical farming, together with researching and cultivating fresh functional foods.
This line of business will operate under the Plant'd brand, which Ultragreens wants to expand at the regional level through its micro greenhouses.
"We have started with Microsera One for restaurants and home users, then Microsera PLUS for supermarkets, and now, we are building our first Indoor Vertical Farm – Green HUB in order to grow more with less, with much more attention to the environment and everything around us", said Cristian on his LinkedIn page.
They will also continue commercializing industrial cultivation equipment for warehouses, processing plants, and logistics centers.