Bucharest,
Romania ~
In this new "Women in Tech" series, we will introduce you to talented tech professionals that are riding the wave of change in the most exciting tech companies in our region. Having a strong and devoted team is one of the prerequisites of success for every startup venture and what investors are most often looking for, so we want you to meet the ladies who are making innovation happen.
We will explore different roles and jobs – from technical talents to professionals responsible for the growth and exploration of new markets, to IT jobs you haven't even heard of, yet. We will also talk about what it is like to work in tech – the skills you need, the challenges you meet, the work environment that helps you thrive, and the future of work altogether.
New year, new responsibilities, as they say. Freshly appointed Managing Director at FLOWX.AI, an AI-driven platform that allows financial institutions to build apps fast without deep code experience, Rodica Guisset has taken the helm of establishing the Paris, France headquarters and will lead the tech company's scaling in EMEA (Europe, Middle East, and Africa) and UKI (the United Kingdom and Ireland).
With an educational background in economics, business administration, international relations, and marketing & management, her CV is quite impressive. Previously, she was a Senior Enterprise Account Executive at MongoDB, a platform that builds modern databases, and Global Account Manager at UiPath, the RPA giant and first Romanian unicorn company. We met with Rodica to discuss her career path, success, and 2022 goals.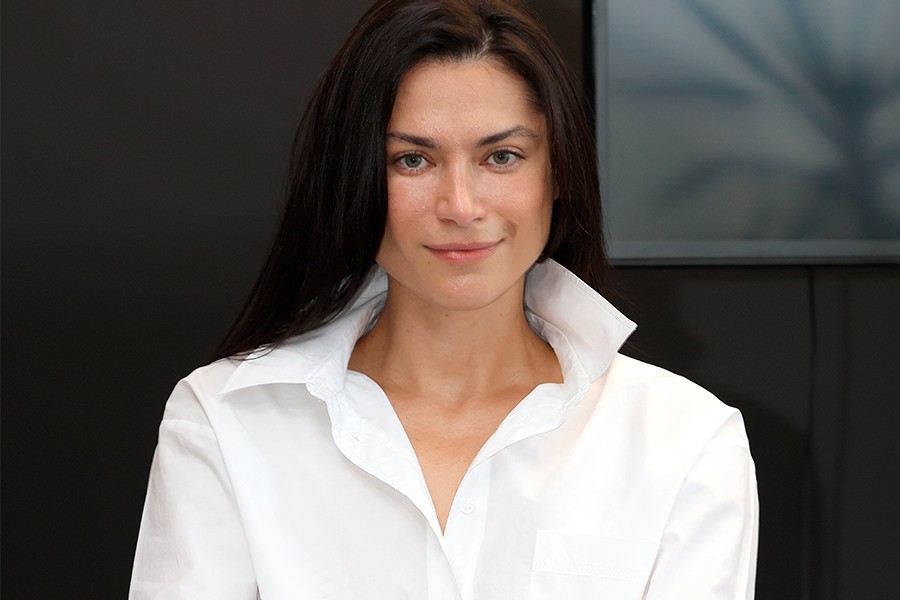 THE RECURSIVE: Tell us about your career path so far, and how did you land your current IT job?
RODICA GUISSET: I've had an eclectic one. I have started with fundraising in the NGO sector, but as I moved to France, I had to reinvent myself. So, the question that I asked myself was what are the transferable skills I have, and where best to apply them?
I decided to join an IT and Services company, initially as a consultant, then I moved on to TCS, where I had great mentors who gave me the chance to translate my fundraising skills into business development. Next, I landed a job at UiPath, where I experienced the thrill of solving customers' problems faster with technology and their hyper-growth stage. I have never looked back since.
The FLOWX.AI opportunity came at the right time.
Just as I realized I am more of an "early-stage material" vs a "scale-up" or "corporate". Or, in Reid Hoffman's classification – I'm a pirate and less of a police officer. I wanted to be part of a startup ship that tackles one of the biggest technology challenges – freeing enterprises from the binds of legacy software and helping them build digitally, unbounded. So I jumped at the chance.
Reid Hoffman (ed. an American VC, co-founder of LinkedIn) underlines that different types of people fit in different stages of a company's development:
The pirates are the ones that hack the sea (and sometimes break the rules) to discover new land. They are a fit in the very early and early stages of a company;

The navy admirals come in after the pirates discovered the land. They build the city, bring in the people and create the rules. They are the best fit as the company moves away from its early stages into (hyper)growth;

The police officers come in once the city is set up. They patrol the streets and make sure law & order is maintained.
How would you explain to a seven-year-old what your IT job is?
I would say that I sell Lego bricks and Playmobil all rolled into one. Sometimes, you get a ready-made phone or car, and you go play with it the instant you take it out of the box, or you may want to use Legos to build the phone or car yourself. So, do you want to be fast or innovative? I give them both options and help them create the outcomes they desire.
What have been the advantages and the disadvantages of developing in your field as a woman?
I think that I have been challenged as anyone else in this fast-paced field. Yes, being a professional and a mother is difficult. But I think that the expectations from me are the same as from any other professional, regardless of their gender.
I have to juggle work and parenting, but I brought this on myself, so I can't complain.
What does a day in your life as a tech professional look like?
It isn't a nine-to-five job, but I love it. Most of my day is spent talking to customers, discovering their business challenges, trying to understand how we can help, all the while building my future team to serve our enterprise customers. And then working with the rest of the team, you know "it takes a village", to grow a business. So, it's pretty busy, but it's very motivating and exciting.
What did you want to be growing up, and how has this vision changed over the years?
I think I am precisely where I wanted to be: hands-on building teams, solutions, our company's culture. And drawing inspiration from the smartest people I know. So, contribution and evolution.
I didn't grow up in a world full of concrete dreams – didn't want to be a ballerina or a space explorer. But I did want to build. So here I am, I am lucky.
What is your definition of success?
My definition of success is working and not even realizing you are working because you enjoy what you're doing. It may sound cheesy and "fleur bleue" (ed.: sentimental):
But as long as you can make a living, and you are having fun in the process, you are successful.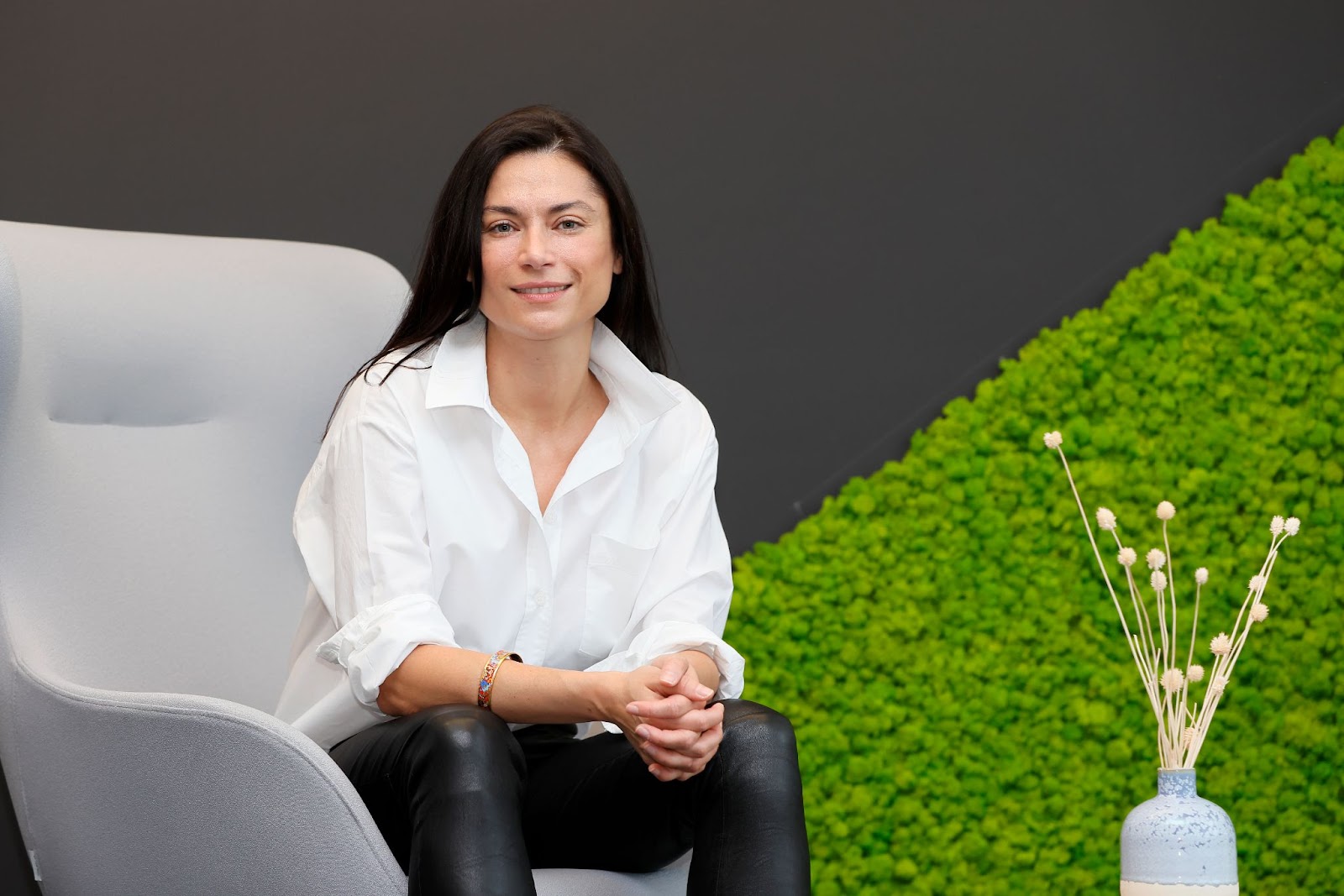 What do you think makes you good at your job?
The capacity to not let my strengths make me arrogant, and to not let my weaknesses diminish my confidence. I think that you are good at what you do when you can take a step back and question yourself. Thinking about thinking in a way. Did I do the right thing? Could I do it better? How can I improve? And luckily, working in a startup provides ample opportunities to try, fail and try again.
How has technology shaped your career?
Technology is a field where things happen first. Well, the army is, but tech comes close. So tech is a field where the brightest minds come to work, and also, you never get bored – things change too fast.
I'm exposed to people that I wouldn't have met otherwise. I'm exposed to our brilliant customers and I get to build solutions for them. I guess I'm an engineer at heart, only that I don't know how to code.
I am very thankful to my mentors who have opened the door towards technology. Technology has shaped my career and I think it will continue doing so in the future.
What are your goals as a tech professional for this year?
First, make myself redundant 🙂.
I want to build an excellent team of individuals who in turn will shape the sales organization in my region. Second, serve our customers and build partnerships with them. Just two goals, because in a startup, with few resources – or at least with limited bandwidth – what matters is what you say "NO" to.
Tell us about how you coped with a big failure in your IT career. How did you move on?
I wouldn't say I had a big failure. I had a big challenge instead – when I moved countries. I am Romanian, lived in Hungary, and then moved to France. I had to learn a new language, had to reinvent myself, and find a job to my liking on a market that I did not know much about.
I believe that the challenges we go through shape us, and I am grateful for whatever challenge life throws at me. Ultimately, it all comes down to resilience, and I believe one should learn from a challenge and move on.
What is your motivator during not-so-productive days?
I'm a bit hyperactive, so it is not hard to motivate and self-start. For me, it's not about productivity as much as it is about keeping perspective when you are not on target.
Never lose perspective out of sight: we are working towards building a great organization, all the while solving a problem. So I think it's enough motivation.
From remote work, through automation, 4-day working week, to universal basic income, how do you imagine the future of work?
I recently read something along the lines: "the future of work is a 60-year career". It's terrifying to think of this. But it's terrifying since we don't like our careers that much at the moment.
So, perhaps, the only way we can prepare our kids for it is to bring more creativity and more real challenges in how they work – thinking back to the Lego analogy. And yes, that implies automation, AI, and digitizing flows to decrease the time spent on manual work, and free time to be creative, and enjoy our on-work and off-work life.
I'm keeping an eye out for the creative side 🙂.