Istanbul,
Turkey ~
Enis Hulli took the long road to angel investing. He started selling air conditioning first. Before becoming a General Partner at 500 Startups and setting about to help Turkish and Eastern European entrepreneurs to succeed on the global stage, Enis Hulli was a civil engineer. One that "actually hated school and learned everything that I know about investing and startups through reading and real-life experiences" as he said.
We caught Hulli in the middle of the Wolves Summit in Wroclaw, Poland to understand more about the entrepreneurial and venture capital landscape in Turkey. In a 30-minute conversation right before lunch, we talk about his journey of becoming a venture capitalist, dive into his investment philosophy and uncover the importance of democratized access to capital in Eastern Europe.
No right recipe to build a career in VC
"After I moved back from Canada, where I studied civil engineering, I opened my own office for heating, ventilation, and air conditioning. I did that for around two and a half to two years which allowed me to save some money for myself. And that is when I started doing angel investments," Hulli begins. There was one major obstacle for him at that time and that was the lack of access to good deals and entrepreneurs as well as the insufficient capital he could deploy by himself.
His next move was to found an angel club called FirstSeed through which he gathered a network of young angel investors and started investing in startups more actively. In 2015 he met with 500 Startups when they came to Turkey. "500 Startups is a US-based fund and accelerator looking to launch funds all around the globe through a joint venture model. At that time Turkey was on the radar for them and after we met, they gave me the scholarship to join their Stanford invite-only educational program for emerging venture capital leaders. During my studies at Stanford, we crafted the first thesis behind 500 Startups Istanbul which was to only invest in companies that are exporting technology to more mature and well-developed Western ecosystems like the UK and the US," he explains.
The three unicorn paths in Turkey
Hulli gave us some statistics to illustrate that the Turkish ecosystem is actually booming. Between 2010 and 2020, the amount invested in Turkish startups on an annual basis was around $50M to $100M. But last year, in 2021, it was more than $1.5B, which is more than the previous 10 years combined. Turkey failed to create a single unicorn up until 2020, and after 2020, they created six unicorns.
"There are multiple reasons why but I think the main reason is that talent was always here but funding was not. And now that the success stories came about, more and more funding is becoming available and this creates the spiral effect. As well as the Renaissance entrepreneurs who are either becoming angel investors, mentors or LPs at venture capital funds," Hilli points out.
The first unicorns in Turkey were the local powerhouses which were doing local e-commerce, local food delivery, local payments, etc. These were the consumer vertical companies that started to walk the unicorn path almost 10 years ago. The second wave of unicorns in Turkey was in the gaming space. Hulli predicts that Turkey is going to create one unicorn gaming company every year from now on. The third unicorn path that is opening up is B2B SaaS.
"If you have to dissect B2B SaaS into different industries, it would be tough. But I can give you a thesis for a successful B2B SaaS business from the region. First, these are not the companies that are mostly selling to high-end large enterprises. Neither are the businesses that serve thousands of people for less than $100 per month with low-digital products. What we see are B2B SaaS companies that are selling between $1K to $10K per month with either face-to-face sales or inside sales irrelevant to the industry that they're going after.
Quality is far from a static thing, it is a dynamic process. By looking at the trajectory of a founder you can sense whether he has built momentum in his career. This momentum in the personal career of a founder translates to momentum in the growth of his/her startup.
Democratizing access to early-stage investing
Enis Hulli highlights that 500 Startups is the first fund to actually democratize access to capital at the early stages. "If you look at the venture capital landscape from a decade ago in the US, you will see that early-stage funds will only invest into their own cities, not even in the whole country. So funds from the Bay Area would only invest in startups from the Bay Area and would not consider early-stage founders from Los Angelеs. When they reach Series B, C, and D founders are more likely to be approached by international VCs, but this was rarely the occasion for pre-seed and seed rounds," Hulli outlines.
When he started 500 Startups Istanbul, together with his partners Rina Onur and Arin Ozkula back in 2016, he always knew that from an investment thesis perspective, the fund had to be founders-first. "I built my conviction on problem definition and founders. The additional checklists, deep dives, and due diligence that we do are more like red flag reviews. Those things will never get me as an investor of the founders from zero to one," Hulli says.
Enis Hulli only looks at the problem definition and the problem, because whatever else might be broken in the business, be it the timing, the competitive landscape, or the market strategy – it is fixable. But it is much harder to fix a problem statement that is lacking conviction and a team that is lacking ambition and skills.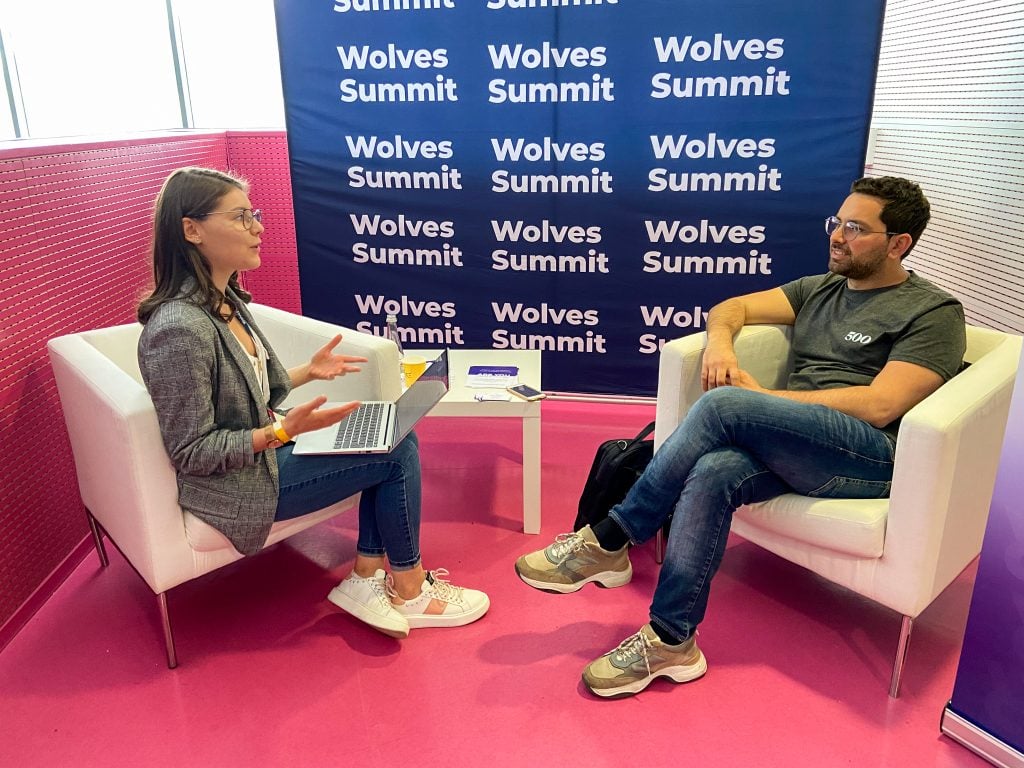 The Renaissance entrepreneurs
There are two kinds of "bridges" that we should think of in Eastern Europe. On one hand, there are the regional connections we develop between SEE countries, and on the other hand, there are the bridges that we build between the Bay area and Romania or London and Turkey, for example.
The first fund of 500 Startups Istanbul was focused on building a lot of the second type of bridges. To a large extent, this was connected to investing in diaspora founders who moved their technology offices back at home. These companies mostly served the US market, generated their revenue from the US, but acquired talent from Turkey and Eastern Europe.
"These companies have almost turned into learning hubs which are more important than local universities because they helped create the so-called multiplier effect in the ecosystem. This effect is often associated with the Turkish unicorn Peak Games, from which around 30 other gaming development studios spun out, most of which became companies worth over $100M. The founders who built those hubs we call Renaissance entrepreneurs. Most often they are the diaspora entrepreneurs who are giving back while generating revenue abroad," Hulli highlights.
The biggest question as Huli puts it remains whether SEE should be seen as one ecosystem or not…
"When you look at the Middle East, you will see that from a cultural, language, and success stories perspective everything is more well-connected and coherent. Companies that start in Dubai or Malaysia can expand to 5 neighboring countries and become unicorns. This isn't the case with SouthEast Europe. There are almost 20 countries, 20 languages, and 20 different cultures, and none of these markets is deep enough to incubate unicorns without exporting their technology abroad. Right now, most of the funding of local VCs is targeted towards turning the separate local ecosystem into Estonia and Israel, rather than trying to turn the region into Malaysia," Hulli explains.
He believes that this approach should be the primary bet given the market dynamics. But this does not mean that VCs should not have a secondary bet for creating regional unicorns – something that Poland is heading towards.