Oradea,
Romania ~
The emerging tech ecosystem in Oradea, Romania, is receiving a boost through the first local business incubator program. Make IT Oradea, an NGO founded by local tech companies, partnered with the forward-thinking local government to invest €300K in developing and funding startups in Oradea. The goal is simple: to develop, nurture, boost, and promote creative startups and the local Information Technology and Communications (IT&C) talent.
Make IT in Oradea is a great example of a local public-private partnership for the startup ecosystem. In the last 10 years, Oradea, a city located in the North-West of the country, underwent an ample transformation process, driven by the local government's access to and deployment of European funds. So far, they implemented projects of up to €600 million, targeting the city's heating system, hospital equipment, road development, transport infrastructure improvement.
The city has the same proactive attitude when it comes to investing in local businesses. In 2008, ADLO (The Local Development Agency in Oradea), backed by the Oradea City Hall, started building the city's industrial parks. In partnership with tech companies, Oradea further proves that the local government can be a great ally for the tech sector in driving economic development and innovation.
In November last year, Make IT Oradea had its first idea-pitch events, a conference, and a demo day, upon which they selected the participants in the Bright Labs Incubator program. The program started in February 2021 and will be running through September 2021.
Most startups in the Bright Labs incubator are at a very early stage and come from SaaS, med tech, marketplaces, proptech, tourism, and cybersecurity. Bluuk.io, for instance, is a fresh, multilingual bug bounty hunting platform that helps increase cybersecurity. In a time when companies such as LinkedIn, Yahoo and Uber had either stolen or leaked credentials, the platform offers individuals recognition and compensations in reporting bugs, especially those that can exploit vulnerabilities.
We talked to David Achim, Executive Director of Make IT in Oradea and of Oradea Tech Hub, another ecosystem partner, to understand the challenges and opportunities in the city for aspiring entrepreneurs.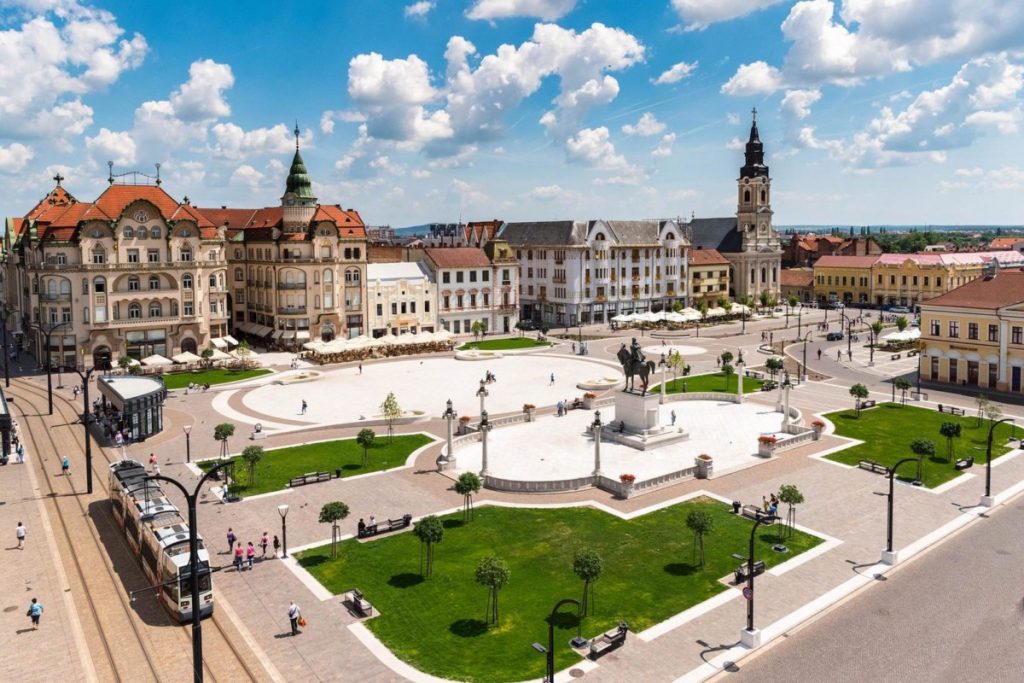 The Recursive: How is the startup ecosystem in Oradea shaping up?
David Achim: We started talking about startups between 2000 and 2005. Last year, we created a report on the companies that are building their own products and selling them globally – there are 21 of them in Oradea. We are seeing more and more people jumping into the tech sector.
Oradea is also an amazing city to live in. In the last 10-12 years, the local government changed the face of the city. The fiscal balance, for example, is one of the best in Romania. This has contributed to building the local startup ecosystem. People are either staying in Oradea after graduating high school or coming back after graduating university elsewhere because of new work opportunities. In the past, students or young professionals used to leave for other bigger cities in the region, but we are happy to see that they are now coming back to join in the local startup ecosystem.
With Make IT in Oradea we are trying to support them to pursue their dream and to find a way towards building their product. Besides the community that we established in Oradea, we have a co-working space, where we started doing workshops and meetups, together with mentors.
An interesting element of the Make IT in Oradea incubator is the partnership with the local government. Tell us a bit more about how the collaboration started and how it is currently working.
Everything started with a discussion between the private sector and the local government regarding the IT sector in Oradea on how we can accelerate the development of the tech ecosystem and retain talent. Local private companies, from startups to small and medium enterprises, approached the local government with a strategy that focused on developing new startups. And from there on, they developed a set of initiatives that involved various policies for companies and incentives for students. Today, the local government, through the Local Development Agency of Oradea and five private companies from Oradea that joined the coalition, are funding Make IT in Oradea's main activities and the Bright Labs Incubator.
The main initiative is the business incubator that involves not just know-how, mentoring, and networking opportunities, but also funding.
What is the incubator offering to participants?
Its main offering is the mentorship program. We involve entrepreneurs that have a lot of experience in building a startup company. We have also some other service providers such as consultants on specific startup-related topics that can share their know-how. Startups that joined the program will also benefit from funding opportunities. We are open to having them pitch to our partners. The incubator also provides a great space for networking.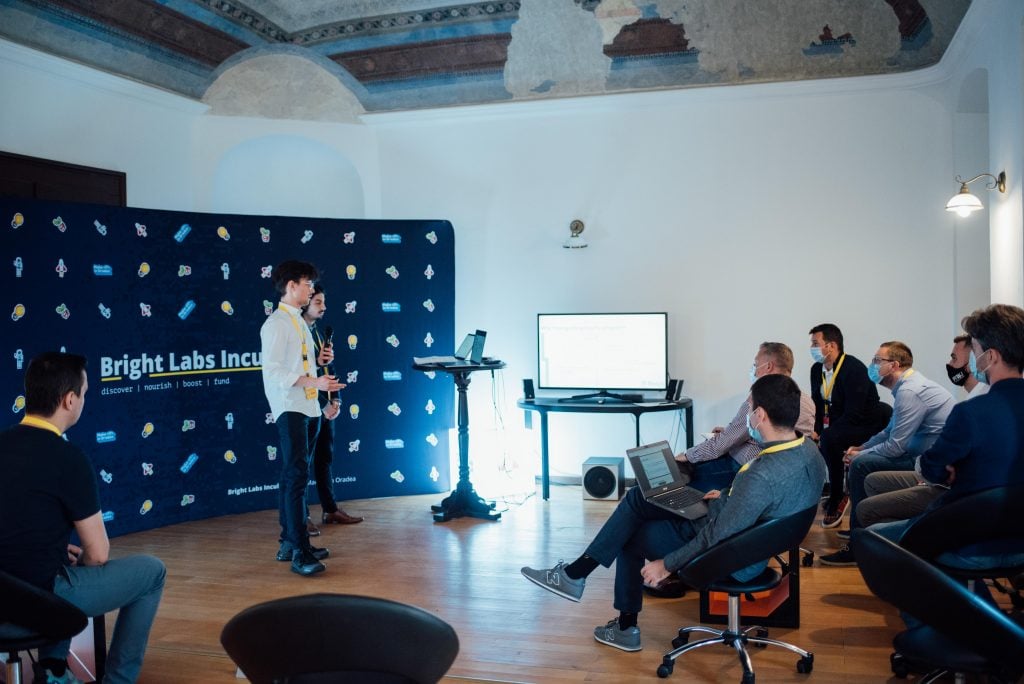 How are you collaborating with other stakeholders for this event and other activities in the space?
At a city level, our main partner is the Oradea Tech Hub, which already gathered the tech community here and has a co-working space in the Oradea Fortress. We are in a very close partnership – they sometimes host our events.
At a national level, we have a partnership with Orange Hub, the accelerator program from Orange Romania. They also helped us with developing and implementing this initiative and are involved in mentoring and evaluating startups in the incubator. This is only the beginning and we are looking to be joined by other partners, from companies to financial institutions and NGOs.
In your experience so far, what are the most prominent challenges that you've seen startups face in the local ecosystem?
I think what proves as a challenge is this mindset of feeling threatened by failure. It is probably prevalent in the whole SEE region. This also comes with a misunderstood concept about entrepreneurship, especially now in the age of social media. Entrepreneurial success is seen as running fast-growing companies, driving expensive cars or vacationing in luxurious destinations. But entrepreneurship is also about enjoying the journey, which involves a lot of failures. If people really want to live an entrepreneurial lifestyle, they have to be comfortable with failure. At the end of the day, the most successful entrepreneurs will tell you that it's not about the money, it's about the journey, it's about the joy of building something amazing.
What is one key lesson that you gained from your experience founding a marketing agency in the past?
I think the most important one is to better understand what you really want to do. When I started my marketing agency, we had a narrow focus. And then we started to spread very thin. Customers started asking for additional things and we kept expanding our offer to satisfy all these needs. The lesson was that you need to take feedback from your customers, but at the same time you need to have a profitable strategy, and that comes from finding a niche. We ended up doing a lot of things, without excelling in any of the
What are your future plans with Make IT in Oradea?
Our 10-year plan is to have more than 30 startups that have received at least one important funding round or have a strong user base. And across all initiatives, we want to attract more people to the regional ecosystem. We really have a lot of great stories to tell.
Also, our partners at the Oradea Tech Hub had a recent interview with a developer who relocated here from the United Kingdom. He was astonished to find a city like Oradea in Eastern Europe and did not understand why people here are not more confident with their country. So, another goal is to bring more confidence to the local startup ecosystem.
What else keeps you motivated and enthusiastic about continuing on this journey?
What keeps me motivated is the fact that I did not have these opportunities when I started out. A couple of years ago, I was dreaming about becoming a startup founder. I had a college professor that sparked this interest in our hearts as students. So, I participated in a couple of business pitching competitions, but they were not startup- or technology-oriented. We didn't have the right mentors and we didn't have the right people to help us grow. With an initiative like Make IT in Oradea, we want to correct that and offer as much support as possible to entrepreneurs.