Sofia,
Bulgaria ~
A new virtual realm that merges the use of all sorts of cutting-edge technology, the Metaverse is expected to change and disrupt the way we interact with each other, the way we work, and the way we live. With an economy that has the potential to be worth anywhere between $8 trillion and $13 trillion by 2030, this digital world has plenty to offer for job seekers as well.
In this article, we will reflect on the many new and exciting job opportunities that are becoming available in this new world.
The Metaverse is going to have many opportunities for developers who are interested in working on it – they can build infrastructure, projects or products for it. They can also create their own worlds or social networks within it, as well as help other people build theirs.
These jobs are not just limited to the virtual world, but will also exist in the physical world, which has never happened before.
However, the future of jobs in the Metaverse will depend on how fast we get there and what kind of infrastructure we have when it arrives.
Global business hubs such as Dubai are also looking to capitalize on the opportunities that the Metaverse provides, as it looks to attract more than 1,000 blockchain and metaverse companies, creating more than 40 thousand jobs by 2030.
Additionally, Metaverse and Web3 companies are planning to not only hire, but also train IT talent for over the next few years for the many challenges that projects in this new virtual world would bring.
What are the jobs that are in the biggest demand for building the Metaverse?
From scientists and researchers to designers, developers and architects – the Metaverse will have it all. Here are some of the most in-demand jobs for this virtual world:
AR/VR software engineers
Metaverse architects
AR/VR hardware engineers
3D game designers
Cybersecurity experts
Blockchain specialists
Community managers
How do Metaverse companies get the right tech talent?
So how do Metaverse and Web3 companies find the right talent for the immense tasks that are ahead? One option is through Metaverse marketplaces such as Ispolink.
The Bulgaria-based company is an AI-powered Metaverse based cross-chain platform for developers, designed to match highly skilled tech talents with blockchain, metaverse, DeFi, gaming and Web3 companies.
Ispolink has soft launched platform in Q3 2022, featuring companies like Reef Finance, Evedo, Pax.World, Ferrum network. The team has been doing incremental improvements based on customer's feedback. Ispolink's user base exceeds 3,000 professionals, aiming to conclude 2022 with more than 20,000 users globally.
Job seekers using the Ispolink platform have the opportunity to land a job as Technical Artists and Unity Developer in a prominent Metaverse company, and apply for many other positions that are, or will be posted by various other companies.
Many brands are already establishing themselves in the Metaverse, looking to offer their customers a much more different and unique experience from what they've had before, and one which will help them showcase their values.
Thus, Ispolink also helps companies transition to the Metaverse and provides them with a set of tools that can assist them in sourcing the best talents and finding the perfect match.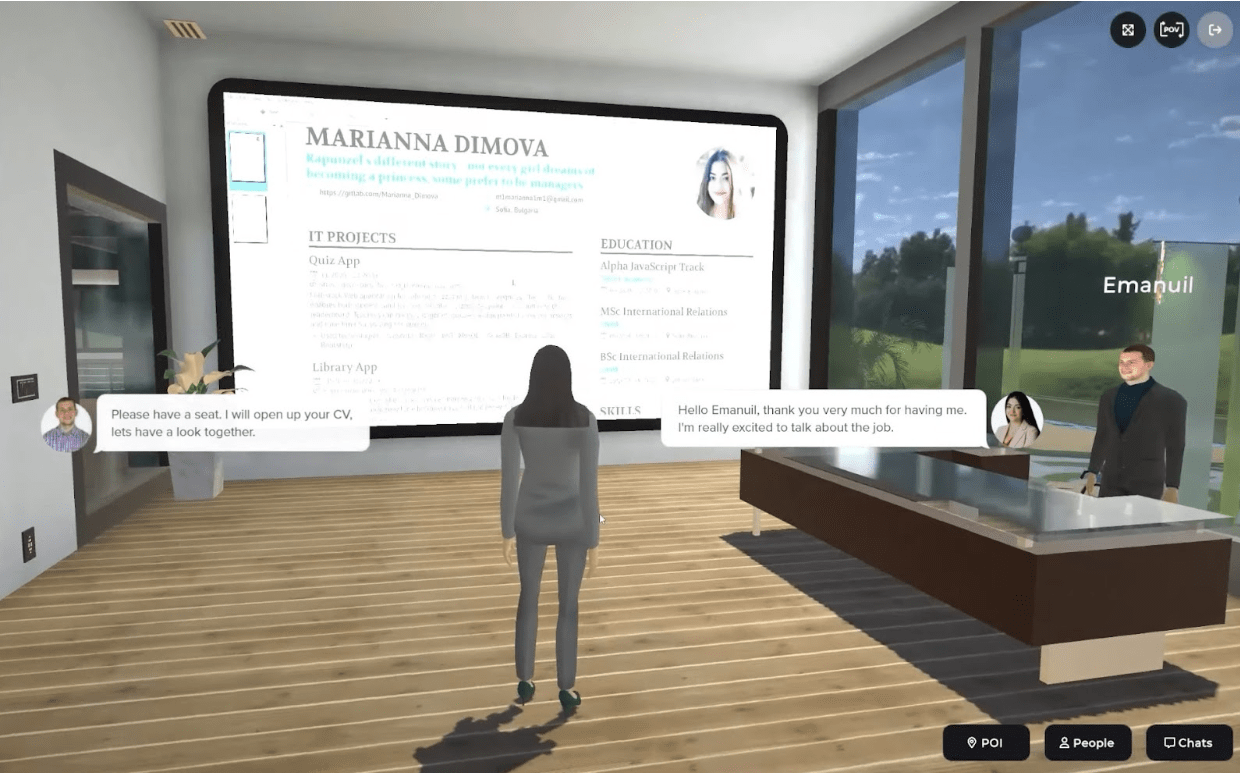 The Ispolink platform will provide you a fully immersive experience, not only offering you the opportunity to source talents in the metaverse but also have meetings and job interviews in the digital space.
As a result, using the Ispolink platform is an immersive experience for those applying by making them comfortable enough to be able to navigate through this world with a reliable partner that will help them connect with the right people and companies.