Sofia,
Bulgaria ~
The Bulgarian provider of rendering solutions for media, entertainment, and design industries, Chaos is the recipient of the 73rd Engineering Emmy Awards which honors people and organizations for innovations in broadcast technology. The company is awarded for its V-Ray product which has been used to create photo-realistic visual effects in various productions since 2003.
Seven other companies besides Chaos that have significantly improved the transmission, recording, or reception of television, were awarded Engineering Emmys. Some of them are the French motion pictures company Golaem Crowd which animates characters with advanced behaviors in real-time to help artists populate TV shows and the Columbian studio Massive which is a pioneer in using AI to simulate crowds in productions. The co-founder and CEO of Netflix, Reed Hastings, is the recipient of the Lifetime Achievement Award at the Engineering Emmys. The ceremony will be held on the 21st of October in LA, USA, and broadcasted live online.
More about Chaos Group
Founded in 1997 by Peter Mitev and Vladimir Koylazov, Chaos has become one of the leading companies in the computer graphics industry with offices in Sofia, Los Angeles, Seoul, Tokyo, and Prague. The technology that they develop allows artists and designers around the world to create photoreal imagery, visual effects, and animations, as well as create TV and feature films. The company specializes in ray-traced rendering, cloud rendering, and real-time exploration and has a special focus on R&D.
For this purpose, the R&D center of Chaos, Chaos Laboratories, serves as the collaborative hub that allows artists, industry professionals, and academic researchers to work together on creative digital filmmaking, virtual reality, and rendering technology projects. To advance this mission of bringing the global creative community together, Chaos also hosts its Total Chaos event in Sofia. The company is also aiming to support art, architecture, and design educators and provide them with training on rendering. Through the Chaos Academies and Certified Training, the Bulgarian computer graphics provider shapes the next generation of artists.
The flagship software of Chaos, V-Ray, is used by clients such as Gensler Architects and the design studios for Game of Thrones, Halo, and Terminator. This is not the first global recognition that Chaos receives – in 2017 it was honored with the Sci-tech Oscar – the Scientific and Engineering Award at the Academy Awards.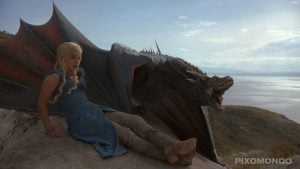 Honoring breakthroughs in broadcasting technology
Organized and presented by the Television Academy, the organization dedicated to the advancement of the television industry, The Engineering Emmys honor global achievements in engineering development. Previous recipients of the awards include Epic Games, which was recognized in 2020 for its Unreal Engine, Evercast and its real-life collaboration platform, Adobe, Kodak, Walt Disney Studios, and many more international industry leaders.
"It has been a challenging year for the television production community; but despite the pandemic, production has come back and with it, a host of new technologies that are being used to help the storytelling process," John Leverence, The Committee Chair of Television Academy said in a press release. "This year a wide range of technologies are being recognized. They run the game from high-end, computer-generated special effects to lighting enhancements; audio tools; script-note technology; and systems that help maintain distancing protocols."