Bucharest,
Romania ~
Venture capital has an essential role in advancing the technologies that will transform our society for the better. Through directing investment and knowledge transfer towards solutions that address wicked challenges such as climate change and the waste-generating linear economic system, funds can contribute to sustainability impact goals. However, while such objectives are increasingly present on VCs' agendas, funds also encounter specific challenges and limitations with sustainability investment that startups should know.
In this article, The Recursive talks at length with Cristian Negrutiu, Founding Partner at Romanian micro VC fund Sparking Capital, about the state of sustainable VC investment in Romania. Cristian Negrutiu is the former Logistics Director at DSV, a global supply chain solutions company, and a PhD student and Associated Lecturer at the Bucharest University of Economic Studies.
We previously talked about Sparking Capital's interest in sustainability investments here. Today, we take a closer look at the fund's portfolio of green and circular economy startups to reveal the specific aspects and challenges of sustainability investment for VCs: longer maturity terms, keeping profitability in the frontlines, or dealing with barriers in shifting market behaviour. Furthermore, Cristian shares some insights into how startups can make global supply chains more sustainable.
The Recursive: Is green the new gold for VCs?
Cristian Negrutiu: Green may be the new gold. There are a lot of studies in this field. And I think we already made major steps from having just nonprofits tackling green issues to having real businesses deal with such challenges. With green startups, we see this merger between environmental goals and profitability goals.
In reference to our portfolio, we have the example of Evertoys, a sharing and circular economy startup. When we approached Evertoys, we thought about sustainability in a larger, broader way. This includes profitability. They work on a recurring business model. So, as part of their sustainable model they provide a higher margin through the reusing of toys.
In the case of EcoTree, this is a purely "green" startup that wants to tackle the waste management and recycling issue in Romania. It connects waste generators with waste collectors to close part of the gap in collection and therefore increase recycling levels. In their case, we invested having these external sustainable impact goals in mind first. As a VC, you follow the megatrends in the economy and society. "Greening" was one of those megatrends we noticed and decided to invest in.
We have great technical talent in the region. How embraced is the notion that technology can be used for a social purpose or to solve our environmental challenges?
I think we already have this change in behavior and mindset, especially with the younger generation.
Of course, first of all, entrepreneurs must be driven by profit. In the end, the business of the business is to make business. If you are not driven by profit, then you are not building a business, you are building a nonprofit. Moreover, at a broader view, many tech startups have a sustainable component. Many tech companies are digitalizing processes, bringing automation, and reducing environmental resource use.
If you unify the business, profit-oriented mindset with the goal of having a sustainable impact, you are working towards building a sustainable business. And we see more and more young entrepreneurs starting also with sustainability in mind,
What challenges do sustainable startups in our region face in the early stages of gaining traction?
Apart from the normal challenges that every startup has, there are a few ones specific to the industries where the players operate.
For the circular economy, I will take as an example Evertoys. It seems that the model of the sharing economy is not yet very well adopted by the large mass of consumers. Simply put, consumers are not willing to use rented toys. They still have this ownership state of mind. Of course, they have some concerns about hygiene and the cleanliness of toys, but their first issue is not owning the product. And we know this is true for many other branches of the economy in Romania, from electronics, to cars and houses. This is the major obstacle for the sharing and circular economy – Romania is a country of owners.
In the case of waste management, it's a mixture between the traditions in the market and some of the incumbents that are dominating the market and are not willing to change. It's difficult for a tech startup to work with or against these established players.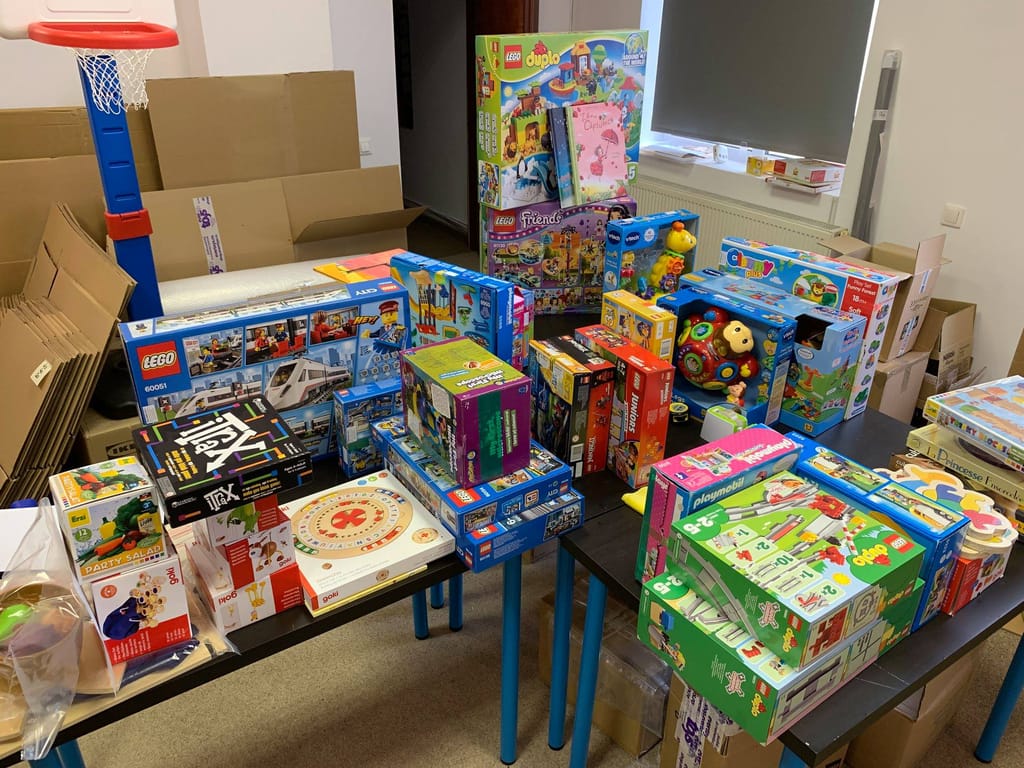 Sustainability market-based solutions are to an extent classified as long-term investments, with delayed returns and longer maturity levels. How do you factor that in at Sparking Capital?
They have a bit longer maturity term. This is also because many of them are coupled with operational intensive factors. So, we are not speaking about pure software companies. We are speaking about companies that still have some operational challenges to overcome. We have to take into consideration that the return on investment is a bit longer.
It's also normal for all funds to have a mix of investments to mitigate some of the risks. In our case, there is also a factor of that Romania is still in the early stages and all the larger funds are industry-agnostic. We are investing where there is an opportunity and we can provide value-added. We are investing in companies and in verticals where our partners can add some value. That's why we will reach between 10 and 14 companies maximum. So, we try to be as diverse as we can, keeping in mind that we need to be able to add some value to these firms.
How does the exchange of knowledge between you and the startups in your portfolio work?
The other two partners and I are former corporate guys. So, we are used to a certain set of rules. Governance was the first thing that we introduced. Normally, we have a weekly meeting dedicated to sales, one to two meetings per month for the tech part, and then a monthly meeting for analyzing the results. It's a pretty elaborate model of how we work with the startups in order to help them to scale up.
Sometimes the startup founders see it as a burden. However, we explain that we want to meet weekly in order to help them. These weekly meetings serve to transfer knowledge, to help them build the business, to provide the contacts that they need to scale up. And we try to keep this as regular as possible to avoid the surprises and the noise that come or something that unexpected happens. If you manage only by crisis, then you manage only crisis. If you have weekly meetings and you consider the problems one by one, you can eliminate the noise and focus on the business.
What are some overlooked opportunities in the market?
I would like to see more start-ups in the logistics and supply chain verticals, where there is a high impact on sustainability. These are carbon and resource-intensive industries.
To me, it's also a subject of personal interest. Prior to starting Sparking Capital, I worked for several years in industry top level positions and I know the challenges out there. There is a lot left to address in terms of profitability and sustainability. I'd love to see more startups such as digital freight forwarders tackling both problems.
What is one of the main specific issues in the logistics industry? The empty capacity. Trucks and warehouses that are not used. A truck driving without cargo for 50 kilometers is a waste and an unnecessary source of CO2 emissions in the atmosphere. That problem needs to be tackled. If you solve it, you don't only solve the sustainability issue, but also improve profitability, because empty capacity means losses.
Also, in this sector size and network really matter. Even if you have a wonderful solution, if you don't have the network, then you don't have a business. I would advise startups to look at what the big companies are doing. They have some case studies already and are doing quite well, although quite slowly. Companies should look at the interactions between people and processes in these large freight forwarders and see how they can replicate these into automated processes.
The future is a collaboration between tech startups and these large providers. The large providers have the network and the size, but they lack the tech expertise, while startups can bring the tech background, speed and agility. We may see something similar to what happened in the FinTech segment, where banks and fintechs collaborate to give consumers better solutions.
What would you advise entrepreneurs in emerging markets, tackling wicked social problems?
As entrepreneurs, it has never been such a good time to start a company. I'm pretty sure that it is the best time to start a startup, but I am also pretty sure that this part of Europe is one of the best locations. We are at the beginning and the valuations can go only up from here. It's like the real estate market 20 years ago, which has developed naturally.
If you are starting a company and if you have conviction and persistence, I think there is a high chance of being successful. There is money available, there is a market out there and things will get better and better, in the absence of a "black swan".