Bucharest,
Romania ~
Bucharest-based Ronin, a blockchain crowdfunding platform for companies that want to scale, opened its digital accounts yesterday, after an initial investment of €500K. The launch comes after 10 months of development and sets the smallest bid at only 100 euros. This makes the platform accessible to small investors in Europe and its goal is to be bureaucracy-free.
Ronin's team will vet all the business ideas before opening the financing round to the public, beginning with €50K. They want to make sure the company has a valid business proposal and is ready to launch and grow. They will also support entrepreneurs in developing a promotion campaign to draw funds.
Bogdan Almasi, CEO of Ronin, has previously held positions of high management at ING Bank, CryptoCoin.Pro, and GoRanker. Ovidiu Ghiman has over a decade of experience as Business Development Director at Romtelecom. Felix Crisan, CTO of Ronin, has experience with Elrond Network, MobilPay.com, and Netopia System.
The founders believe that business innovation should not be exclusive to tech companies. Therefore, they encourage all companies to apply for a listing on the platform if they aim to bring change to their field. The name Ronin refers to the samurai warriors that did not have masters, the innovators of their times.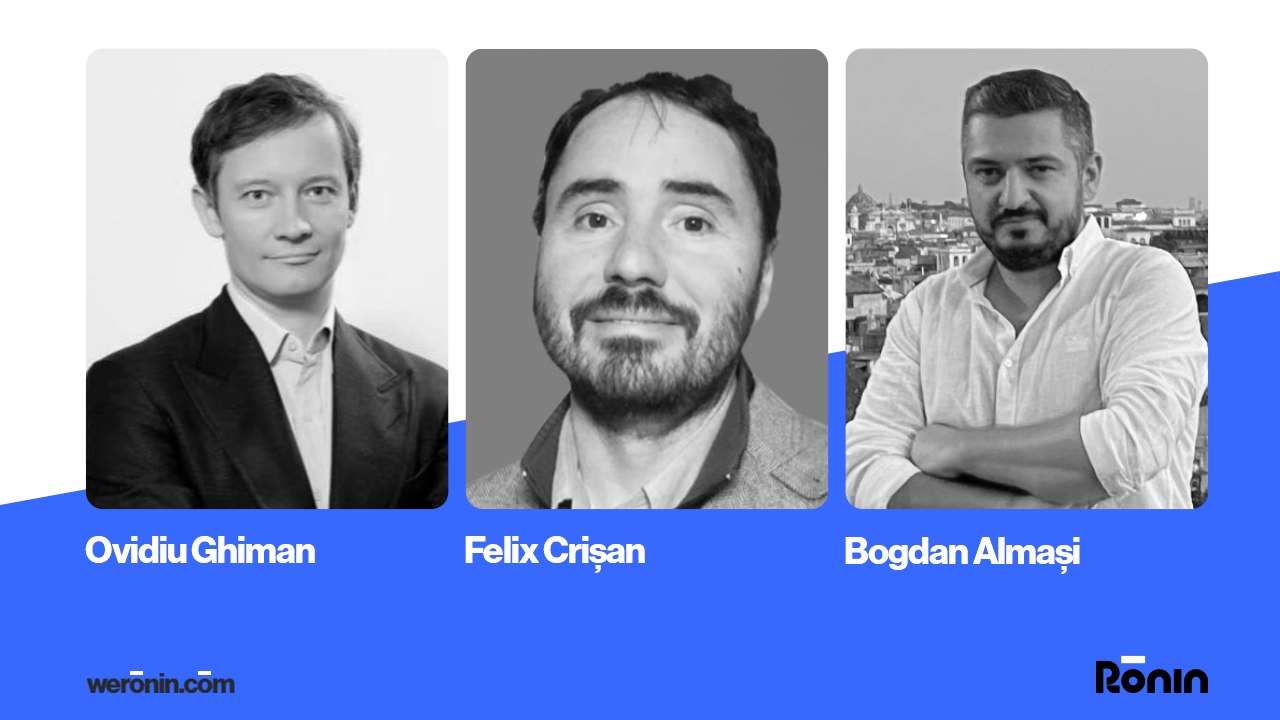 What are the options for investors and entrepreneurs?
The first company using Ronin is Softlead, a software app marketplace that is looking for a €300K investment and has been valued at €1.5M. The Bucharest-based IT marketplace was launched in 2013 and they offer around 20% of the company shares.
"Our goal is for Ronin to become a community of Romanian entrepreneurs who, united by similar experiences and challenges, will be able to support each other and grow together. We will bring together the most active, creative, and innovative Romanians. Some from the position of entrepreneurs, others from the position of investors or experts who support small companies to develop and create added value and progress in society," Bogdan Almasi, co-founder of Ronin, shares in the press release.
The crowdfunding platform is set to generate "real crowds" and reach investors that will not only offer funds, but also validation. Investors will have the possibility of diversifying their portfolios with more projects inside the European Economic Space.
Ovidiu Ghiman, a co-founder of Ronin, says that they want to have transparent communication pre and post-investment to offer value to startups, business investors, and users. Felix Crisan, a co-founder of Ronin, adds that in 2021 we don't need to depend on financial institutions to make the connection between investors and entrepreneurs.
The three founders launched Ronin in March 2021, after they discussed and did their due diligence in 2020 with various specialists about the EU and Romanian regulations. The initial investment in the platform has been funded by a Romanian investor whose name hasn't been disclosed.
They plan to launch a secondary market to ensure high liquidity for crowdfunding investments; a licensed security trading platform for digital IPOs and IBOs for financing SMEs; and a mobile app.
Another local player offering a similar solution is SeedBlink. The platform received €1.2M back in July to accelerate its EU expansion, part of the €3M round, with which they aim to democratize access to funding.