Bucharest,
Romania ~
Have you ever passed a billboard on your way home and envisioned your company's successful milestone up there? Did you ever try placing a DOOH ad? Blindspot co-founders have, and they raised over $4.4M so far to bring this closer to every entrepreneur.
With offices in New York, Dubai, Seoul, and Bucharest, the AdTech startup offers a Digital Out of Home advertising (DOOH) solution to facilitate the process of setting up digital billboard ads across 500K screens worldwide. With the help of AI, they provide real-time data based on traffic, weather, and time to connect audiences with ads, and screens with advertisers.
Matei Psatta is one of the co-founders and Chief Marketing Officer of Blindspot. He launched the AdTech startup back in 2018 along with Abdel Wahed BENDAOUA, Dan Florea, and Radu Bogdan Savonea in the role of CEO. Back then, the startup was called TPS Engage.
With a background in communication, media, and advertising, Matei shares in the interview below how they built a startup without a sales team, what he learned about the US market, and how they aim to raise a new funding round without a VC backup.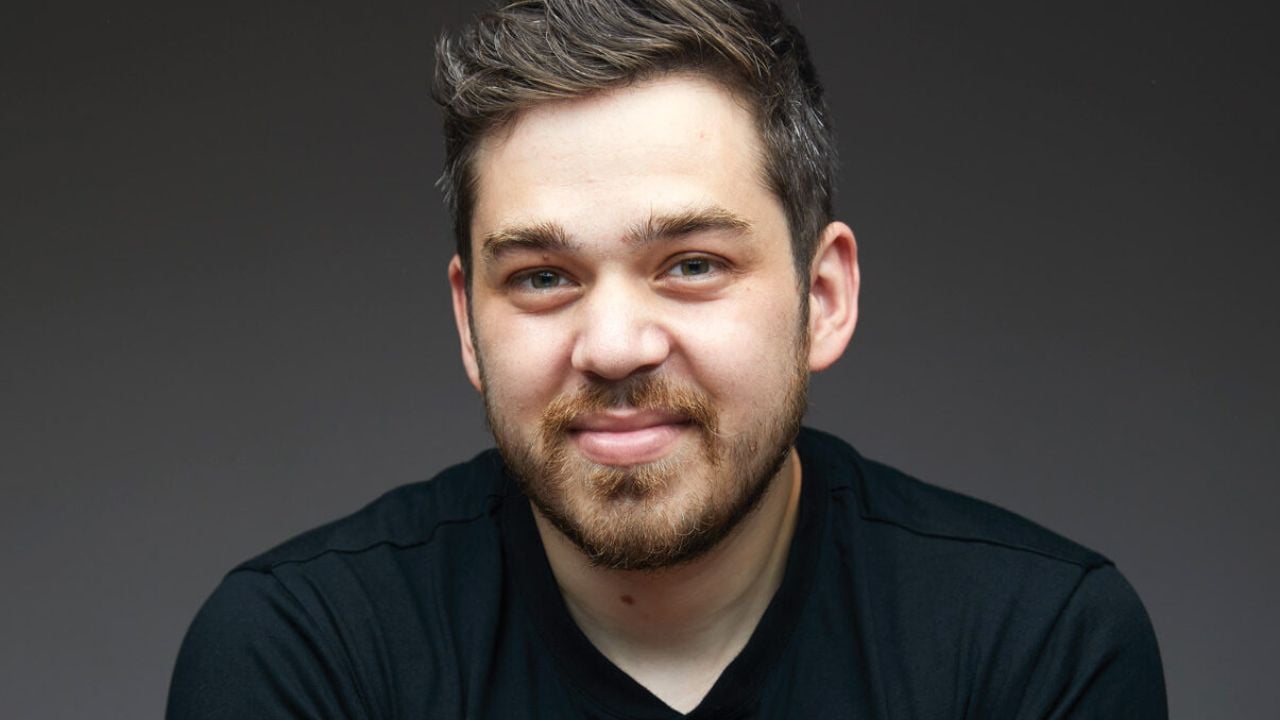 The Recursive: What motivated you to launch TPS Engage, now Blindspot? And what is the purpose of the rebranding?
Matei Psatta: We initially launched TPS Engage for a simple reason – we wanted to advertise on a billboard for a different startup and couldn't. The process was infuriating and the minimum costs were absurd. After we did our research, we realized there's a huge gap in the market. So we did just that.
Despite being marketers, we realized it's product first, brand second. Now that the product has reached maturity and product-market fit, we wanted to give it an identity that showcases our values and personality better.
That's how Blindspot came to be. We loved the simplicity and playfulness of the name, as well as the fact that it stands out for what's typically a corporate and strict industry.
What challenges are you trying to solve on the market with the DOOH solution? Can you also explain to us the technical part of it?
Make it easy and affordable to be on any digital billboard in the world.
That way, more businesses can start experimenting with DOOH and figure out how to include it in their marketing mix. As long as there are gatekeepers around, the industry will never reach its true potential.
The tech side is similar to what people might be familiar with from the online programmatic world. The difference is that we've taken all that and created a simpler user interface where anyone can pick the exact hour and place they want to advertise.
On the backend side, our custom integration with all major SSPs allows us to apply some of our proprietary models to help streamline everything and make sure that as long as a billboard is not sold out or has technical issues, the ads will play.
How does your DOOH solution stand out on the market compared to that of competitors?
>>> First of all, it's public, meaning anyone can create an account.
>>> Second of all, we don't overcomplicate things.
You can find locations, see pricing and schedule an ad on a billboard in less than five minutes. We've done "mystery shopper" experiments with every relevant competitor and the average time to find pricing and schedule a campaign (and I'm not including landlord approval time here) is two weeks.
Every time someone doubts this claim, we tell them to go out and try it.
People who are familiar with the industry usually try to hack the system and call a friend or someone they know at another company and manage to get their wait time down to three days, which is still extremely inefficient.
>>> Another important mention would be that we have over 500K digital screens connected worldwide, the largest amount for any self-service platform.
What are the benefits of DOOH for brands?
DOOH can be used for any KPI. We've seen clients use it to drive traffic (even we used it to drive over 40K people to our website with an ad that cost us less than $100), raise funds, get press or simply raise brand awareness.
It's all about content, location, and timing.
Once you figure that out, you can use DOOH to reach any brand, sales, or marketing objective you have.
What have been the development phases since launching the company in 2018 and what is the goal for the next 12 months?
As you can imagine, it's been quite a ride. We started with two screens in Bucharest in 2018 and are now connected to over 500K screens in almost 50 countries.
We're an efficient team of about 25 people – mostly software engineers and marketing people. Interestingly enough, we have no sales team. We've figured out that the best approach for our type of business is inbound marketing, referral, and viral campaigns.
We've increased our business 4x over the past 18 months, with 2021 being our best year ever despite COVID-19 restrictions. Even in 2020, when the DOOH industry shrank even by 70% in some markets, we managed to keep our revenue flat.
Can you share with us some numbers?
I can tell you that right now we supply the largest number of individual campaigns for Times Square. Even the landlords are surprised by how much demand we're bringing them since we're not a traditional player in the space.
We work with diverse entities such as Kanye West, Snoop Dogg, Universal Music, Chance the Rapper, Duolingo, TikTok, Morning Brew, Softbank, Netflix, Picsart, as well as over 5K other advertisers.
TPS Engage/Blindspot was launched through the help of grants, then Angel Investors, how are you aiming to grow now – investors, VCs, bootstrapping? Are you a tech startup or a company?
We're still a tech startup and always will be. Everyone on the team has the same mentality and it's one of the reasons we're excited to keep building.
In terms of fundraising, we just closed a round that we'll be announcing soon and have no plans to raise money from VCs in the foreseeable future.
What are the biggest lessons you learned as a founder during your experiences abroad – Dubai, Seoul, and New York?
Dubai taught me the importance of being agile and nimble in business, but also that most of the people who offer to help have no idea what they're doing.
Seoul revealed the importance of perseverance despite all odds, but also the value of sometimes not showing the struggles you're going through because not everyone will take kindly to that.
New York, surprisingly, showed me that nobody has a clue what they're doing and that most people just talk a big game to keep themselves from falling off the deep end.
As long as you're aware of your finish line and mindful of the steps you take, there's a high chance you'll be happy even when tough times hit.
How is it scaling the solution on the American market? What are your words of wisdom for future entrepreneurs going in this direction?
It's extremely difficult if you try applying what you've read in books, but significantly easier once you understand your real value proposition. In our case, we save time. Once we narrowed it down to that, things started going our way.
Words of wisdom might be a stretch, but I'd suggest you take the leap and try staying in the US for a couple of months before committing to start a business there. Almost everything you know about that market is different from reality and most of your insights might be unfounded.
That and brew your coffee. They figured out capitalism, but still have ways to go on coffee.
What AdTech trends are you keeping an eye on and are excited to see their growth in the following years?
I'm excited for AdTech to become simpler and eliminate all of the fluff that they used to attract corporate clients in the beginning. Outside of Digital Out of Home, which is already seeing tremendous growth, I'm excited about the up-and-coming Audio Programmatic industry, which I also think pairs brilliantly with digital billboards.
Overall, I think we're going to see consolidation in the industry and new companies finding their place in niches that traditional players have never really managed to break into.
Do you want to stay up to date with the content we produce at The Recursive?
Follow us on socials (LinkedIn | Instagram | Facebook | Twitter) + join the newsletter for a weekly dose of innovation leadership resources.