Cluj,
Romania ~
• Cluj-based RebelVentures, a new CVC breed of RebelDot, a Transylvanian software development company, is now open to funding startups.
• This news follows over a decade of building IT products under the hood of its mother company.
• Its mission is to free tech startup founders to focus on other things, like improving the future.
"Some call Cluj the Silicon Valley of Eastern Europe. I tend to disagree with the statement," RebelVentures and RebelDot's co-founder and CEO shared with me. Tudor Ciuleanu believes there is a good number of startups in the Romanian ecosystem already. What needs to change now is the culture and the small number of investors.
The corporate branch of RebelDot, RevelVentures, aims to develop the local technological market through "tech for equity", as tech is the highest expense for startups.
Their investment thesis for funding startups is focused on machine learning and blockchain technology, in verticals like healthcare, sustainability, and Fintech. Here is where they believe they can bring value.
While they keep an eye on AI, NFTs, and the Metaverse, "science fiction ideas for the future", they have already invested in companies like Recomedica, VentureRock, Cartloop, Telios Care, and The Bridge, amongst others.
"We are a people-focused organization. We want to see if the people involved in the startup are a fit for our culture and our way of doing business. We have to see their drive and expertise in the domain; but also the business potential," Tudor Ciuleanu says.
Building a new CVC breed
Working with the "tech for equity" business model, they have six projects in parallel, which they would like to continue investing in. "But we also want to reinvest one-third of the profit generated by the group in local startups, through SeedBlink, Growceanu, and T.A.N.," Tudor shared with me.
He explains that RebelVentures is a new CVC breed for funding startups. It reinvests RebelDot's revenue into startups, but they also do it through crowdfunding platforms and angel investors' groups.
The main challenge in building this investment tool was waiting for a year before they could move the profits from one company to the other. He is aware that since the company is still young, they haven't yet learned the harsh lessons. They do know that they have to diversify and focus on the long-term game.
"Things have changed a lot in the past 10 years. But there's still a lot of change to happen from the legal perspective. The setup of the company is not hard, but to make all the changes in ownership and to make it work, is hard for the legal team, like multiple signatures for the same thing," he confesses.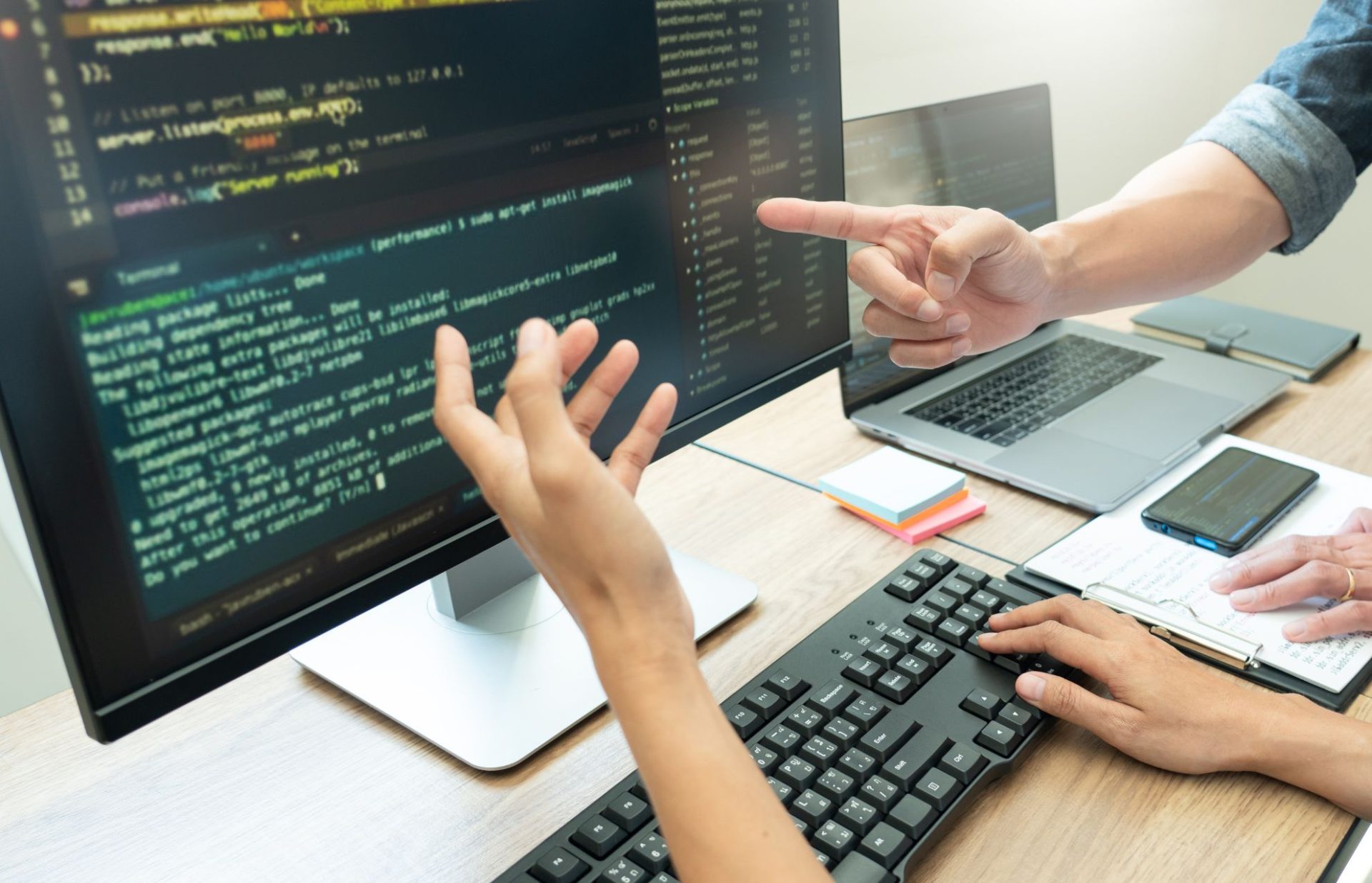 The tech startup scene in Cluj-Napoca
RebelDot has been operating under this name since 2018, but the software developer business was launched over a decade ago in Ardeal as Imprezzio Global.
"I agreed with my partners to split the company. They needed a team here to develop their product, while I was more interested in 'my baby', which was developing software services for our clients," Tudor tells me.
The almost 200-member team is led by co-founder and CEO, Tudor Ciuleanu, and Kocsis Andras, in the other co-founder chair, and is spread across various offices in Cluj, Oradea, and Copenhagen.
Tudor Ciuleanu has a background in computer science and is on a mission to ensure technological ideas are on the right growth path, while Kocsis Andras joins with his management skills. Their company offers strategic consultancy to ensure scalability, along with building cutting-edge products.
Tudor began his career as a hardware engineer and grew into a manager, founder, and investor. Amongst his investments, there is Risky Business, a local pre-seed and accelerator fund focused on early-stage startups; and Eventmix, a platform facilitating event management, which last year raised over €750K.
RebelDot's international portfolio hosts over 50 B2B clients, both corporates and SMEs, from over 20 industries. This propelled the launch of Rebel Ventures, to join founders looking to develop a software product, but missing a team to take over IT auditing, UX/UI design, web development, mobile development, blockchain technology, machine learning, and project management, tech training, amongst others.
"A lot of our IT industry is focused on outsourcing, and that model is going to work less due to the high costs. Through Rebel Ventures, we can be in the product business without having our products. I appreciate startups founded by non-tech people that are specialized in an area and that need help on the tech side," Tudor concludes.
RebelVentures follows in the footsteps of other local CVCs. Last year, another Cluj-based provider of outsourcing services for software development, Fortech, launched Fortech Investments. While in Bucharest, the biggest online retailer, eMAG, launched a corporate initiative titled eMAG Ventures, managed by Bogdan Axinia, eyeing the next unicorn in SEE.