Bucharest,
Romania ~
"Is it okay to make a career change now? Do I need specialized courses? Where can I find them? Which ones do I choose?" These are some of the questions that the Romanian online marketplace She is Mom aims to tackle and help mothers looking for a career change. The online marketplace has around 4000 members and aims to reach 10K by the end of the year or 50K users with the help of a new funding round.
Andreea Radu, co-founder of She is Mom, shares with us that as a woman, she found herself wanting more one day. Something else. While she did enjoy her journey that far, full of both lessons and challenges, she would've loved a community to facilitate her choices between courses and career opportunities.
A market of 500M female millennials
And Andreea isn't the only one. There are almost 2B Millennials around the world and they make up the largest adult generation. In the following decade, an American study shows that almost 80% of Millennials will become parents. What's more, Millennial women are looking for financial independence, with 7 out of 10 participating in the workforce.
So, out of the 2B people, 50% are female and a further half will want to build a family and work. This leads to a market of 400M-500M female millennials who could want to develop their careers while also being moms.
This is what inspired the launch of She is Mom in 2019 and why this year the team is looking for investors interested in diversifying their portfolio with both female founders as well as a marketplace for women.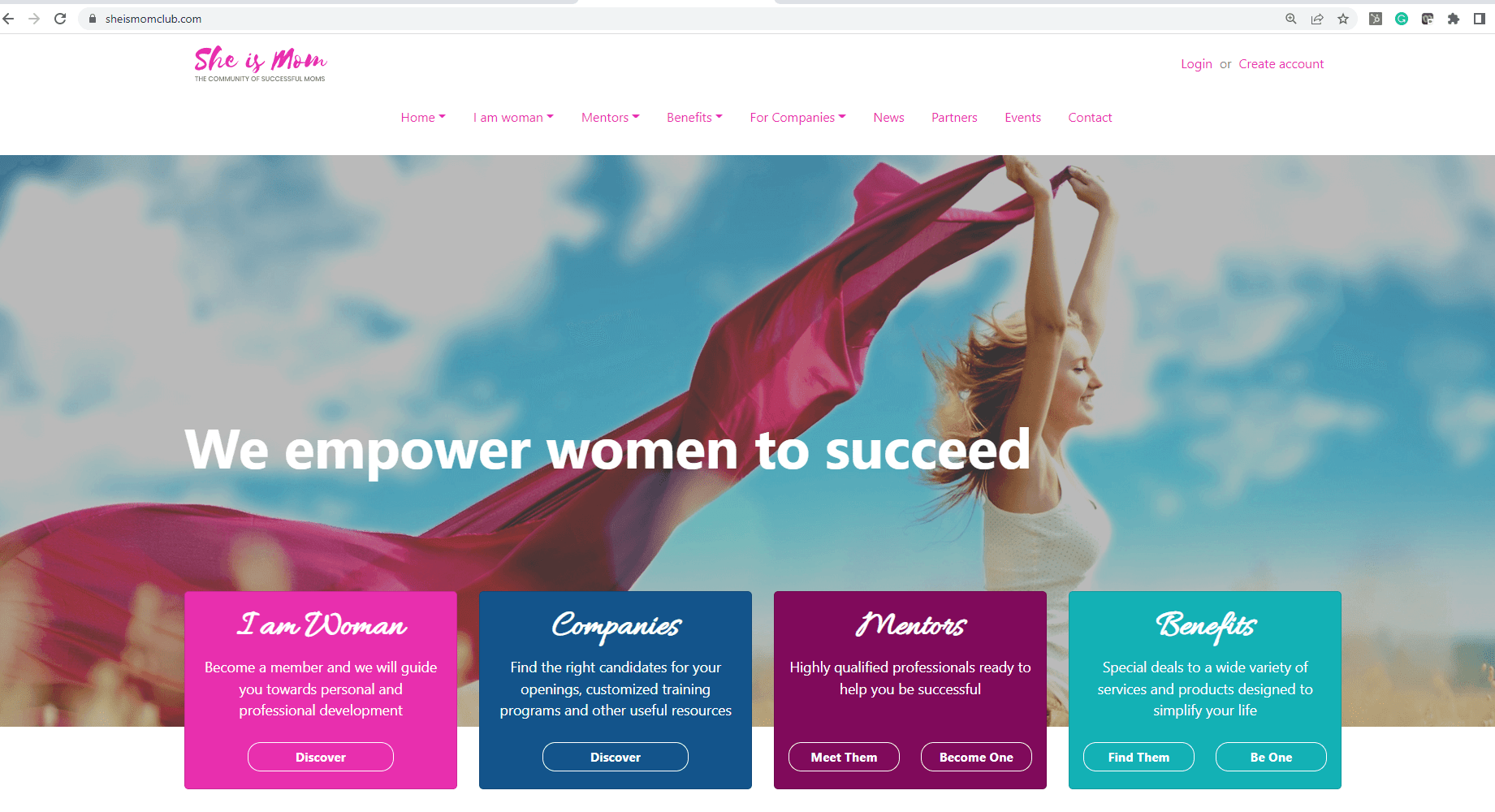 An Edtech marketplace for a career change
Women, and mothers, in particular, need an online marketplace where they can find mentors and courses personalized to their needs. This way, they can adapt to their new professional life, one that also includes growing a family. Here is where the She is Mom platform comes into the picture.
The new website presents a section for professional development, the other for building your own business, for retraining, and the last one for identifying career opportunities. It has an area for users, as well as for mentors showcasing their offers.
Their targets are both B2B and B2C, but they focus more on companies that are looking to invest in their employees to develop new skills or which are looking to recruit from a pool of passionate talent eyeing the next professional opportunity.
"The platform creates a way for the users to find what they want: a career, a professional reconversion, career advancement (Leadership program), entrepreneurship, different programs for mothers (Me before baby, Me pregnant), programs aimed at companies (Retention program, Diversity, Equality & Inclusion program), and development partnerships where community members can meet and grow ideas or discover what they want and need," Andreea Radu, one of the founders, shares with us.
Andreea, who went through various career changes, shares that building this tech startup taught her that nothing is impossible when you discover your mission. You learn to fight for it.
In the interview below she will take us on a journey of her professional path so far, how she co-founded She is Mom along with four other adventurous ladies, and what is next on their agenda in the land of marketplace evolution.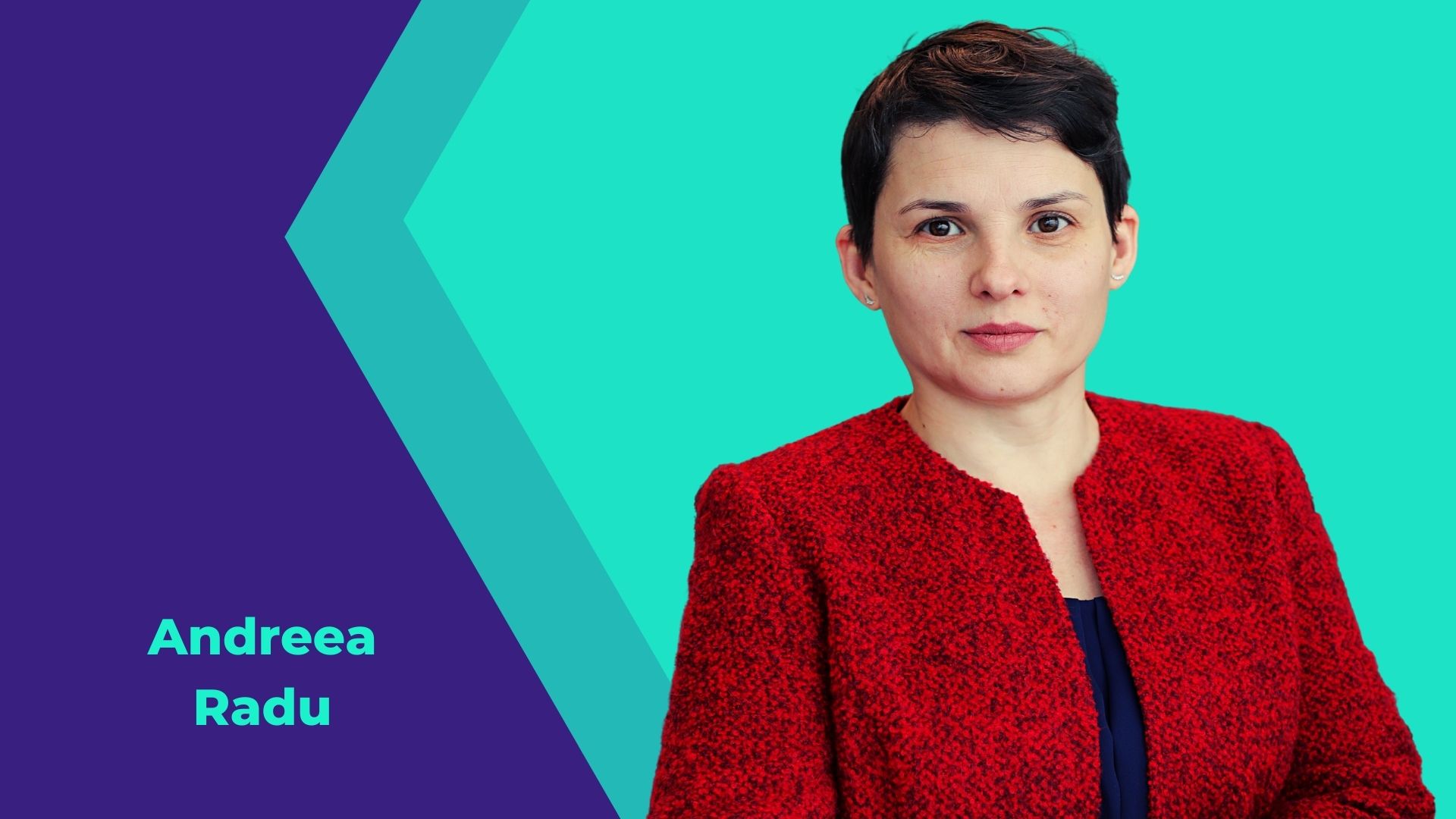 The Recursive: You have a background in history, have worked as a professor and project manager, then changed careers and joined the recruiting market. What can you share with us about your professional journey until co-founding She is Mom in 2019, and what motivated you to change careers?
Andreea Radu: My experience as a teacher came at the age of 19, a graduate of a pedagogical high school who had just passed the maturity threshold. I learned in one year how to talk to adults and children alike, how to move from the status of "sitting behind the desk" to "in the front of the class".
In every job I had, I tried to look at things from all points of view and, most importantly, how to respect myself and others.
Then college came, which was and still is the most beautiful experience for me. Since the fourth grade, I have dreamed of becoming a lawyer. Still, after I failed the entrance exam, the History Faculty became the natural choice. I never regretted it. For four years, I was surrounded by people, colleagues, and teachers who encouraged me to come out of my introverted shell, value everything I could, and realize my dreams.
When I finished college, I decided to stay in Bucharest and find a job to support myself. It was an experience of 11 years in which I went through various positions and situations, and I met people from whom I learned a lot.
But one day, I realized I wanted more. I wanted something else.
Fear and insecurity made me delay stepping toward "something else" for a long time. I hadn't done my C.V. for 12 years, and I had the impression that my universe was small and that I would get lost if I took a step outside. But I had people around me who gave me the confidence to "resign".
My human resources and recruitment journey took two years, but I never gave up. In my previous job, I considered that working with people was the hardest, but working in the Talent Center, I realized that it is challenging and stimulating, and it makes you want to do more, to give more.
I had the chance to meet Alexandra (ed. Note: Alexandra Badea, She is Mom's co-founder), who told me to "get to work" and see if I could do it. It is a journey that I have been doing for five years now with joy or frustration, sometimes with anger, joined by mistakes, but also successes. One thing is for sure, I will not give up.
What challenges have you experienced while building a new set of skills and what tools would you have wanted back then?
To be able to read, you must first learn the alphabet. First of all, you have to change your mindset, and you have to start from scratch and have patience, listen, and understand the new field you are entering.
The theory is good, but the practice is different. During my time on a "hiatus", I would have needed guidance, someone to help me choose, to understand more about the field I wanted to make the reconversion.
What motivated you to develop She is MOM?
From my experience of looking for a job in a new field, in the first years in recruitment I tried to find new solutions for those who chose to work with us, whether they wanted a better job, a professional reconversion, or to move to entrepreneurial status.
People are looking for evolution and development, to have more initiative, and better communication. Another important goal was to get them to overcome their prejudices.
With She is Mom, we created the tool I needed in 2015 when I decided to take the next step in my career, a platform where I could get the answers I needed:
"Is it okay to make a career change now? Is what I do good? Would I like to work in human resources? Is that what I expect? Am I able to do that? Do I need specialized courses? Where can I find them? Which ones do I choose? Will anyone hire me? How much money would it be okay to ask?"
And another 1000 such questions.
What challenges do you aim to solve on the market with the platform?
We aim to help women, especially mothers, develop their businesses, or by offering professional retraining, and identifying career opportunities. We also want to help entrepreneurs grow a company by better highlighting employees and their skills.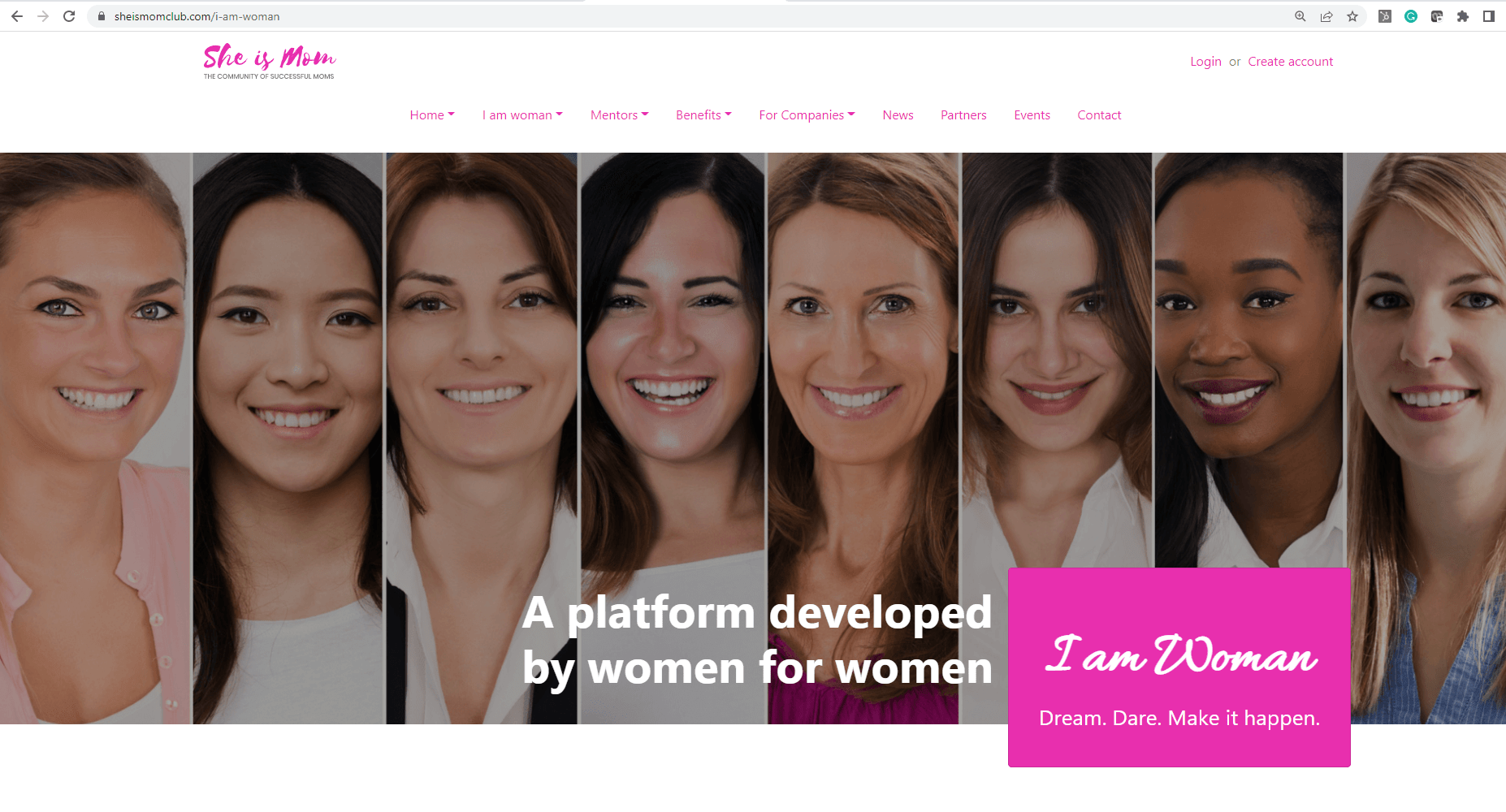 Can you share with us some feedback or case studies from people that have used She is Mom so far?
The first success story of She is Mom was in 2020, a few weeks after the platform was launched. The community managed to find a part-time remote job for a single mother who, during the pandemic, had no one to leave her child at home with.
Another success was a woman employed in a software development company after reconversion in the IT field and searching for a job for over a year. Then, other community members got hired after the first interview because they created a video presentation showcasing their skills and unique personality.
The feedback was excellent from the companies we worked with. They managed to find employees and create a retention or diversity and inclusion program and that helped them grow.
She is Mom is co-founded by five women, what is your role in the team and how are responsibilities divided?
I am the Product Manager, and I was directly responsible for creating this new version of the platform. Alexandra is the one in charge of business development and the visionary dreamer. Nicoleta is our financial manager and keeps us accountable for everything. Daniela and Andreea are the creative part and take care of design and copyright.
We are a small team. Each of us has a primary role, but also each of us does extra things. I could say that since 2019, all of us have made a few professional reconversions.
What is next for the She is MOM marketplace – where do you see the project evolving and what are the steps to reaching the goal?
This is just the beginning. The main goal of She is Mom is to be global.
In recent years, we have had meetings and discussions with women and communities from all over the world who struggle to implement solutions similar to She is Mom. We have realized that the culture may be different, the legislation and the mentality are different, but the problems for women and mothers are the same.
We desire to connect all these people in a single platform, and get to know and understand each other to succeed in changing mindsets. By the end of 2022, we want to reach Western Europe and by 2023 at the latest, we want to take a step into the US market.