Bucharest,
Romania ~
"Our mission is to search and invest in impactful solutions by brave female founders with a strong mind and kind heart", reveals the latest Bravva Angels post on LinkedIn. The Romanian community of female Angel Investors led by Ilinca Paun, co-founder of The Entrepreneurship Academy, closed their first funding round in female-led Glow2Go. The platform offering online bookings for beauty services was supported with over €190K.
Amongst the Bravva Angels community, we have found well-known ladies, like Carmen Sebe, CEO of crowdfunding platform SeedBlink; and lawyer Ana Maria Andronic. And while we leave the two co-founders of Glow2Go, Daniela Padurariu and Raluca Enache, to their scaling business, we asked Ilinca Paun a few questions about her new journey.
"'Bravva' comes from the Italian 'brava', which is feminine for doing great, in a combination of the English word brave, which is about courage. We invest in founders that tackle a real-life problem with innovative solutions, scalability enabled by tech and network effects, creating sustainable businesses. " Ilinca tells The Recursive.
Ilinca's background is in architecture and design, followed by a corporate career at Colliers, the real estate investment management company. While she still holds the positions as Managing Partner at Impact Hub Bucharest, and as a teacher at the academy she co-founded, the entrepreneur feels it's time to also be brave and support other ladies in the local ecosystem.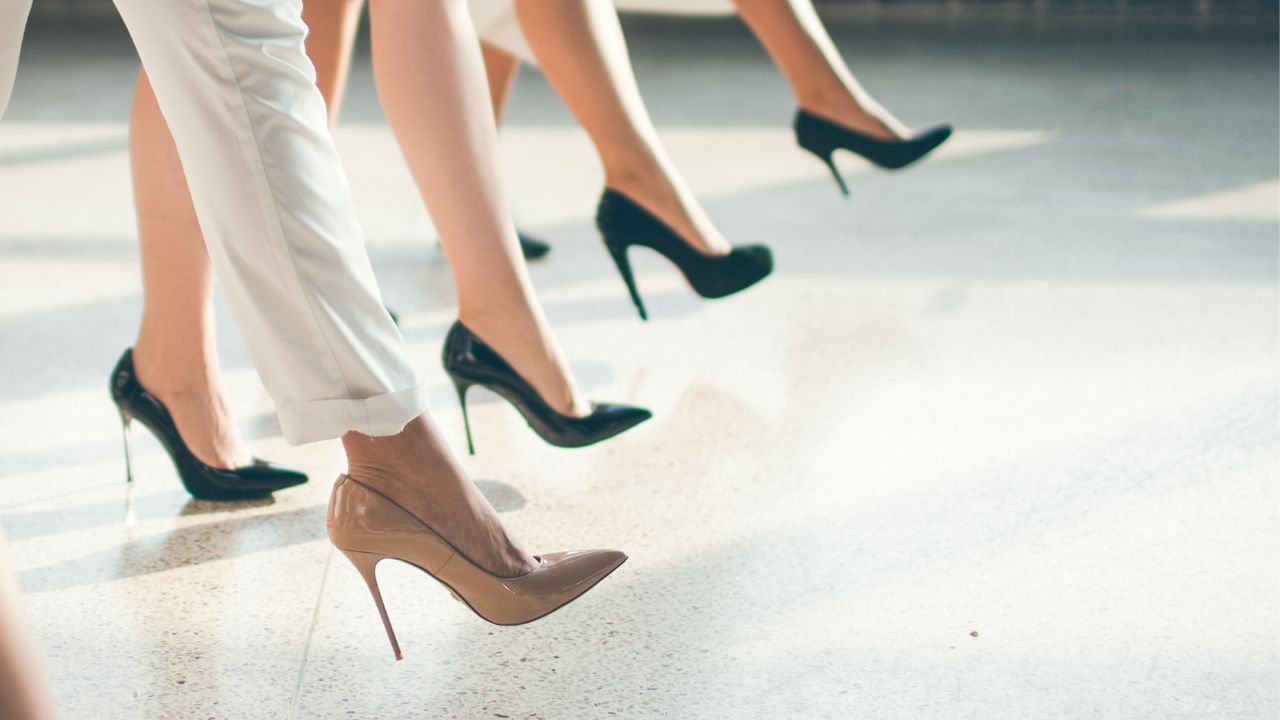 The Recursive: What inspired the launch of Bravva Capital now, was there a specific moment that ignited this initiative, and what can you tell us more about it?
Ilinca Paun: Working with the two young entrepreneurs from Glow2Go created the tipping point for my angel investment activity over the past six years. This turned into a full-time occupation and high motivation to do something special and adapted to female founders.
I found a business opportunity, an underinvested category that performs much better, but has a barrier to accessing the funds. Research shows that post-investment, women perform 63% better for main indicators than men. At the same time, they get under 5% of the global investment, going to 10% for mixed teams.
I hypothesize that women need an investment process that is not available in the current VC world. A guided investment readiness process for pitching to investors, one filled with ideas and positive reinforcement.
The women find it more natural to underpromise and overachieve and even if this is a fact in all companies according to studies, the VC world did not adapt to females entering this industry. And building a tailored system is our mission.
Who can join your project and what are you looking forward to seeing in a Bravva angel?
This project is for experienced business people, both women and men, that want to learn together in a community about the risks and rewards of start-up investment, meet founders and offer them advice, money, and support.
A Bravva Angel is not obsessed with making 100 times the money, but investing in businesses that last by offering real value to its clients. Money comes where there is value and perseverance. Our angels share our practices, look for opportunities, and learn about trends and what is new in technology and client behaviors.
They also understand the typology of female profiles, have empathy, and adapt their support to the needs of the entrepreneurs. Our founding members are experienced businesswomen who will also serve as Board Members to validate the opportunities for our investors.
What is your goal in the next few years and what are the phases to reach it?
My objective is that our community invests €10M in the next five years. Our sweet spot is €200k per start-up, pre-seed stage, with at least one female founder in a lead position.
For this to happen, I set as KPIs several 500 selected business angels as members of Bravva, and a pipeline of opportunities we bring in front of our community of 50 great start-ups per year.
What can you share with us about the local female tech startup ecosystem – are there enough "Women in Tech" and tools they can access to grow?
Lots of tools for educating women in tech are available, but they are too technical. The scope is not being able to learn how to code, but how to build a business enabled by tech and how to understand and develop its architecture.
I welcome more conferences and workshops on how to make correlations between product features and tech platforms in an accessible language. Building an IT development budget, and a phasing platform coding according to build-measure-learn cycles of testing the service on the market, are the most important educational elements that we should start with.
One of our intentions is to create an ecosystem of technical help desks for women entrepreneurs.
What do you believe female founders bring to a team and the tech startup ecosystem?
According to research, a team with a female founder is more likely to get funding starting with series A, showing a statistic quite opposite compared with the early stage. The reason for this is their ability to create communities, stable environments, and organizational empowering cultures.
They bring a balanced approach to the decisions at the board level, making sure that the company stays moral and safe, future-proofed for the benefit of the employees, society, and the world.
In the initial phases of the start-up, the woman is critical for her natural power to listen, and her empathy to understand the client. She has the knack for customer care, making sure that there is value offered and not a vanity product made for taking awards.
Therefore, the start-up with a female founder will quickly develop product-market fit, co-creating with clients, through her ability to engage communities, and facilitate communication. This is key for a start-up today, for entrepreneurs who want to solve real problems and make a better life.
Do you have an investing thesis, searching for specific solutions, verticals when it comes to the business side, and personality traits when talking about the human touch of the founders?
I am interested in industries that touch most of our lives – health, education, housing, transportation, green life, financial management, parenting, travel, and fashion. Ones that have a twist that can facilitate large adoption, because they are serving a new behavior that is positively impacting the world. To give an example – the circular economy.
I believe we will enter a more conscious living era, where money and accessibility to services and goods will be challenged by economic deceleration. So, I think that businesses that can facilitate better management of life costs, while offering access to product diversity, despite the price increase, are winning large markets.
Can you tell us about your modus operandi as an angel investor and the lessons learned along the way?
I want to get to know the founder. Matching styles and values matter because I am active in helping out. I am not a sophisticated investor, but a simple one. I need to understand the problem and the solution and how much is the addressable market.
My tickets vary from 2,500 euros to 60,000 euros, usually in the form of a convertible loan.
An important lesson for me is that an investor is there to support the founder; give them the freedom to act and grow; transfer confidence and trust through encouragement during stressful times. Acting selfishly for your interest as an investor will only take away energy and valuable time from the entrepreneur and everybody will lose like this.
What are some of the startups that you have invested in and what made you excited at first glance?
My largest direct angel investments so far are Bright Spaces, Flip, The Outfit, and Glow2Go. I am a big fan of serviced marketplaces, so Glow2Go was an instant hit given the fact that the entrepreneurs are students at the academy where I coach. So, I knew them well.
I am now looking at preowned fashion, green solutions for electrical vehicles, ESG education, and medical tech for therapy. – Ilinca Paun
Do you want to stay up to date with the content we produce at The Recursive?
Follow us on socials (LinkedIn | Instagram | Facebook | Twitter) + join the newsletter for a weekly dose of innovation leadership resources.