Bucharest,
Romania ~
Have you ever opened your wardrobe and thought that you would be luckier playing the Russian roulette? Cringed that nothing fits and you are due for a shopping session? But then got overwhelmed with so many options online? Good. That's what the fashion tech startup The Outfit is trying to solve by tapping into a market that is set to reach €500B by 2023.
The Outfit is an e-commerce startup based in Romania that aims to offer a new shopping experience with the help of both stylists and data. It was launched last year by Serban Buliga, Horia Stupu, and Ciprian Dudulea, who is also in the CEO seat.
"Our philosophy is that an item has the highest chance of being purchased when it is in the hands of the customer, not when we show it in the feed. Our inventory is always in transition to clients and back to us. We try to keep our warehouse as empty as possible," Ciprian shared in a previous interview.
Users can complete their style profile online, and get assigned a personal shopper. The stylist then selects items personalized to the customer's needs based on algorithms. Then, prospects receive between 5-10 items at home to try on based on an initial retainer. Next, they have three days to decide what they return and pay only what they keep.
So far, the fashion tech startup has managed to raise €1M in two rounds. The latest funding tapped a bit over €700K, was led by Romanian TSG Capital, and was supported by SEE Angel Investors like Sergiu Negut, Ilinca Paun, and Andreas Antonopoulos, a partner at Venture Growth Partners Fund.
We talked to Ciprian Dudulea almost a year later from our first conversation to see what it takes to build a fashion tech e-commerce business, what challenges are they facing in this second year, and what are their scaling plans with the latest funding round.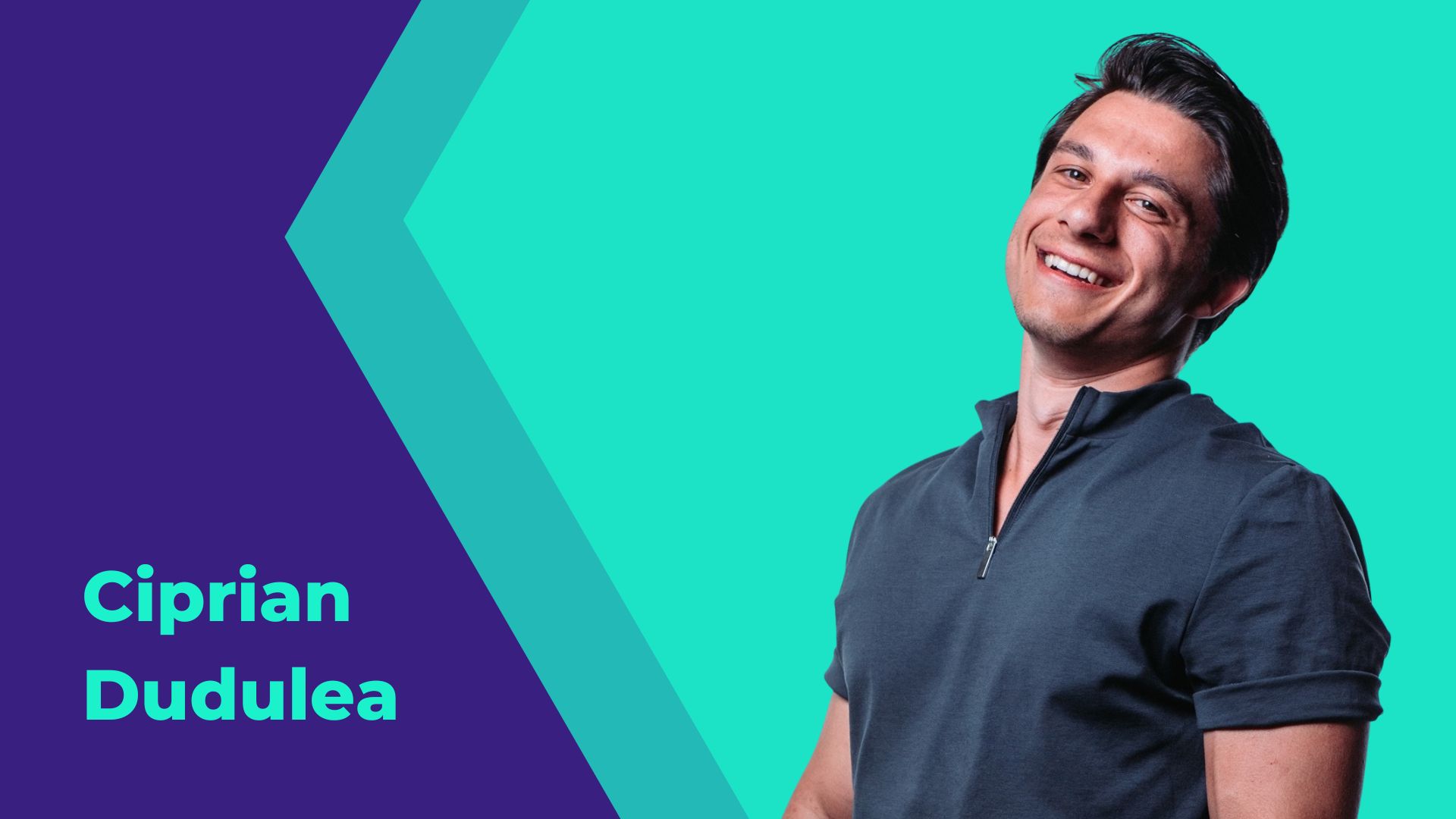 The Recursive: What can you share with me about the first year since the launch of The Outfit?
Ciprian Dudulea: Our main assumptions were validated. There is a huge segment of customers that want the perfect clothes for their individual preferences—yet without the burden of searching or having to keep up with current trends.
In the first 12 months, we have raised two funding rounds (pre-seed & seed) adding up to a total of €1M, and also reached:
805K EUR in net revenue
60K registered users on our platform
16K orders delivered in Romania
Our rich data sets – from profiles, products, and feedback, fuel our algorithms, resulting in high customer retention and increased Average Order Value for recurring clients.
The data science capabilities give us a significant competitive advantage, and as our data set grows, our algorithms become more reliable.
Did you pivot the solution in a way based on customer feedback in the past year?
Yes, we have constantly monitored product-market fit through a series of surveys with our customers. The most relevant updates on the product side were:
Items preview – customers receive an online selection of items and can choose what they want to try on at home; previously they could not preview the items.
A flexible number of items per order – clients receive up to 10 items at home.
Stylist match – we assign orders to stylists based on their "matching score" with the client.
What do you attribute the success of The Outfit so far to?
I think it is a milestone and there is a long way ahead of us. Initially, we had the idea of building the service for men. In the first month, we ran an MVP for 30 days and allowed both men and women to order and we saw interesting traction on the woman's side. That is when we decided to shift.
A lot of investors ask us "How is it possible for three male co-founders to sell clothes to women?", but our personal preferences are irrelevant.
We have this habit of making data-driven decisions and testing all the assumptions before moving further with an idea. This has been a healthy journey in the last 12 months and it has become part of our team culture.
How did you end up prioritizing and using the first €300K from the pre-seed funding round?
A large part of the capital raised in pre-seed was used to build the tech infrastructure that allows us to deliver this shopping experience, developing operations, a styling flow, and the client app.
Our team and customers, especially early adopters, get excited about the new features they could not find in the existing solutions. The hardest part is that we also have to be good enough on the expected value, whereas the existing players in the market have set the benchmark – operational excellence, customer support, and merchandise variety.
We have also expanded our buying team, which has managed to sign in a relatively short period more than 50+ European Brands.
What can you share with us about the team's culture?
It's a cool atmosphere. Our teammates enjoy coming to the office. But it's a remote-friendly culture. We promote a hybrid model.
What can you tell me about the latest funding round?
We have raised a new funding round of €766K, led by TSG Capital alongside existing investors that followed on, and a private Seedblink campaign that has been oversubscribed in the first 48 hours.
We are going to use the funds for marketing, development, and hiring for key roles to fuel our growth in Romania, while also keeping the focus on improving the product experience for our customers.
For example, we aim to launch a new category soon, shoes, which is an important category in fashion apparel. But we're also planning to expand in nearby countries, like Bulgaria and Hungary, by the end of 2025.
Why these countries?
From an operational perspective, it's the easiest way to launch internationally as it allows us to serve clients in multiple geographies with only one distribution center located in Romania.
What other trends are you witnessing in your vertical?
Sustainability is the main topic on the agenda for many brands. They are looking for ways to reduce waste and some of them have already joined the movement of second-hand or pre-loved items.