Innovative technologies can fast-track the UN Sustainable Development Goals (SDGs) through their ability to solve complex problems and respond to changing conditions. As The Recursive previously reported, to address sustainable development, the entire economy – from metallurgy, to agriculture, to buildings and transportation – needs to decarbonize. Technology innovation is present in each and every sector, increasing productivity, lowering emissions, removing waste, and managing resources more effectively.
The SDGs have been coined in 2015 by the United Nations member states as part of the 2030 Agenda. They represent an integrated framework of understanding and action-taking around the most pressing challenges we need to address collectively, as society, economic actors, and governmental institutions.
In this article, we review the way technology can address the UN Sustainable Development Goals at local and global levels through illustrative examples from successful organizations in Southeast Europe. The startups and NGOs reviewed operate in a wide range of industries, from waste management to beekeeping, blockchain, construction, and many others.
SDGs tackled: SDG 9, SDG 11, SDG 12, SDG 13,
Headquarters: Romania
EcoTree is a digital platform that connects waste management stakeholders in order to improve the collection and reutilization of waste.
In Romania, building an effective recycling system is an ongoing challenge. One of the missing cogs in the machine is an integrative system to coordinate and incentivise the multiple activities along the chain, from consumers to recycling factories. On the platform, households and organizations can arrange waste collection with waste managers such as recycling firms, waste utilities, aggregators, or waste-to-energy companies.
The reutilization of waste through energy production or recycling into new products is one of the preliminary steps towards building a circular economy.
SDGs tackled: SDG 3, SDG 12, SDG 13, SDG 15
Headquarters: Bulgaria
Pollenity was launched out of conviction that humans are responsible for re-establishing a sustainable connection with nature. The team combines expertise in beekeeping and sustainability with engineering to create new beehive technologies that can help beekeepers make better decisions.
The Beebot, for instance, is a sensor-equipped device that can be added to a hive to capture key events and parameters regarding the behaviour of honeybees. The uHive is a completely digital beehive – an end-to-end solution for beginner beekeepers.
Pollenity was co-funded by the EU Horizon 2020 programme. Through its tech products, the startup contributes towards a more responsible management of honey production and can help the bee population restoration.
SDGs tackled: SDG 7, SDG 9, SDG 11, SDG 12, SDG 13
Headquarters: Romania
This young company based in Bucharest, Romania, designs and constructs smart solar urban furniture as street infrastructure in the context of the IoT industry.
Taking nature as their muse, the team's first product was a fractal smart solar tree. Since launching it in 2015 at a city event in Bucharest, the smart tree has embellished many locations and events, such as Cluj, Berlin, Lisbon, or Abu Dhabi. They also won several awards for IoT and smart city innovation around the world.
Solar smart trees in public spaces are a type of energy-efficient infrastructure on which smart cities can be built. All the VTree products are also using renewable energy, which works toward reducing greenhouse gas emissions and fighting climate change.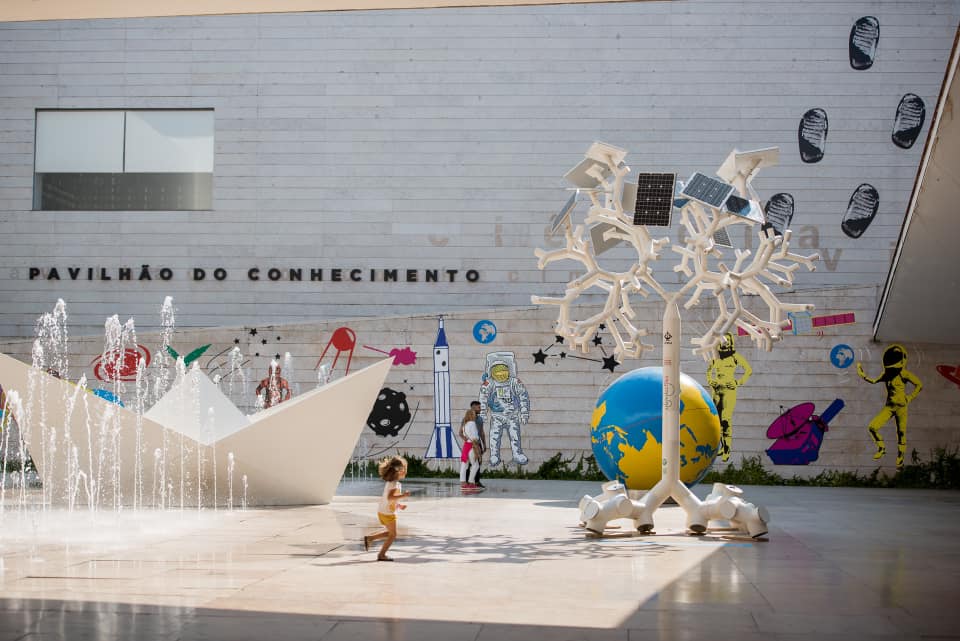 SDGs tackled: SDG 2, SDG 3, SDG 11, SDG 12
Headquarters: The Netherlands; run by a Greek team
Agriculture is one of the economic sectors that are both a cause and a victim of climate change. To ensure sustainable food production in areas that are dependent on weather and natural resources, indoor and urban farming can be of great support.
FarmVent, a startup founded by and led by a team of Greeks, creates technology for autonomous food production using vertical hydroponic farms that can be placed in stores and restaurants. Consumers can thus benefit from ultra fresh locally produced food such as herbs.
For the environment, this translates into less food waste, less toxic chemicals, and 90% less carbon emissions from transportation.
SDGs tackled: SDG 4, SDG 12, SDG 13
Headquarters: Romania
Through its business model, EverToys creates a solution that encourages the circular economy in an unexpected niche: toys.
The startup offers parents the option to rent toys through a monthly subscription instead of purchasing them new. Every month, toys can be exchanged for new ones.
This saves on both resources and waste generated during the toys manufacturing process. For parents, it also reduces costs and increases the diversity of toys they can buy for their children.
Map showing a selection of tech organizations advancing the SDGs in Southeast Europe. Should you know additional companies, send a message to [email protected]
SDGs tackled: SDG 7, SDG 9, SDG 11, SDG 12, SDG 13
Headquarters: Serbia
Building smart street furniture is a popular way of promoting the green cities of the 21st century. Founded in Serbia, Strawberry energy wants to enhance the experience of public spaces by providing citizens with energy and connectivity on the go.
They create solar-powered furniture such as benches and trees that incorporate charging stations for various devices and wifi hotspots. The bench, in particular, is an urban alternative to be placed in high-footfall locations and modern urban areas. What's more, the products are equipped with sensors for environmental data such as air quality and the movement of people.
The company is already present in 50+ cities and 23 countries around the world.
SDGs tackled: SDG 7, SDG 12, SDG 13
Headquarters: Greece
GX Blocks Energy specializes in financial blockchain tech and mining operations for digital assets with a strong focus on enabling the use of renewable energy sources. Cryptocurrency mining can heavily contribute to carbon emissions, unless clean energy sources are used.
To address this issue, the company deploys data centers for mobile Bitcoin mining that are powered by renewable energy sources. They aim to create an open renewable energy fund to provide users a passive income from mining data centers and clean energy plants. Greece has been selected as a strategic location for the company to mine cryptocurrency through the wide range of renewable energy sources available.
SDGs tackled: SDG 7, SDG 9, SDG 11, SDG 12, SDG 13
Headquarters: Romania
EFdeN is an innovative NGO that combines renewable energy technologies with architecture and engineering to design and build energy efficient solar houses.
Their story started with the participation at the Solar Decathlon Europe competition in Versaille in 2014. Since then, the multidisciplinary student-run team continues to participate in the SDE annual competition.
With buildings being one of the biggest participants to GHG emissions (36% of CO2 emissions adn 40% of EU energy consumption, as mentioned on their website) the NGO decided to build the green house of the future – and, more recently, a sustainable city. In their latest local competition, EFdeN awarded various smart city solutions such as the retrofitting of a bus station and a digital recycling map.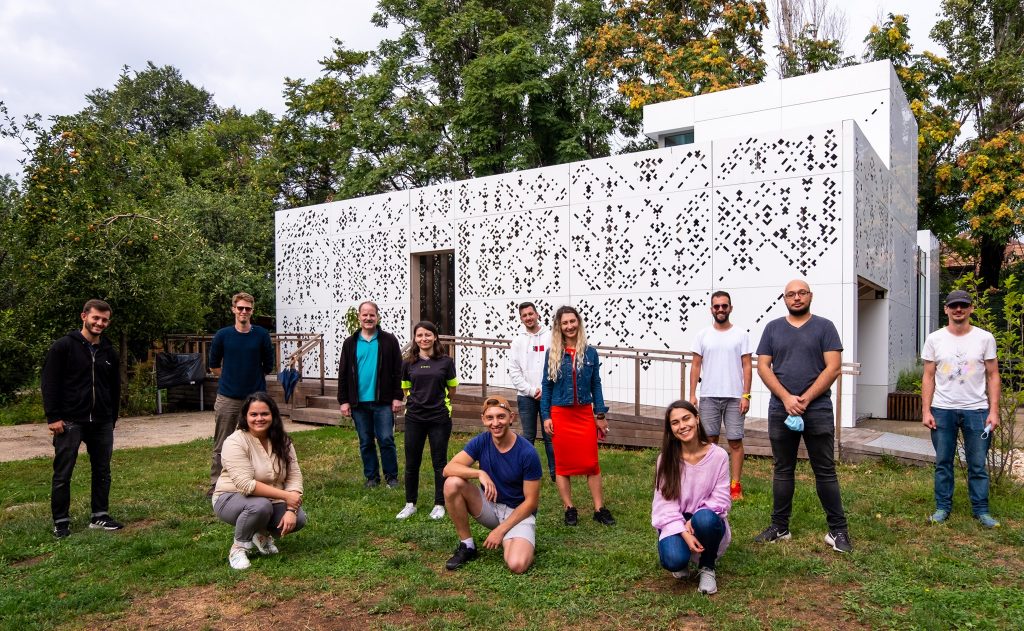 SDGs tackled: SDG 11, SDG 12, SDG 13
Headquarters: Bulgaria
MClimate wants to make home automation available to everyone. Their mission comes from a belief that we have a social responsibility to minimize the carbon footprint of our buildings. This in turn helps mitigate climate change effects, especially in urban spaces.
The company's products include IoT devices that can retrofit home and office appliances into smart ones. Devices are equipped with AI and geolocation features that monitor and analyse user preferences and helps optimise consumption. As such, they allow users to gain control over 80% of their electricity usage, as well as save up to 30% on their energy consumption.
So far, the company has covered 70+ international markets and 120+ buildings.
SDGs tackled: SDG 2, SDG 3, SDG 11, SDG 12, SDG 13
Headquarters: Romania
Bonapp.eco has a straightforward premise: reducing food waste in Romania by connecting consumers with suppliers that want to sell their food surplus, instead of discarding it as waste. Their solution, however, is much needed given that 40% of the food produced worldwide is lost or wasted.
On the platform, consumers will be able to order products at a discounted price (up to 80%), a win for the planet and for their pockets. The company aims to partner with a variety of stakeholders, such as stores, restaurants, and coffee shops providing bakery, fruits, and vegetables, among others.