Bucharest,
Romania ~
The EU ban on single-use plastics will be officially adopted across member countries on July 3rd. The goal is to reduce plastic pollution, with a focus on minimizing marine litter. With 5 of the 10 items singled out by the EU being packaging products, the bar is raised higher for packaging manufacturers, distributors, and FMCG producers, to accelerate sustainable packaging innovations.
In this series, The Recursive explores plastics alternatives to single-use packaging. Through each article, we share the story of a startup in Southeast Europe that is bringing innovations in sustainable packaging. Discover their unique approaches to replacing single-use plastics, their aspirations, but also how to surpass challenges along the way.
Read part one about the company behind the reusable, foldable origami bottle, DiFOLD.
We continue the series with ReVive, a food packaging and tableware distribution company in Romania. ReVive works with producers of biodegradable, compostable, and recyclable packaging, as alternatives to plastics. Packaging items such as food containers, cups, other beverage containers, packets and wrappers, and plastic bags are considered to have easy and affordable sustainable packaging alternatives in EU markets. Yet at the beginning of the pandemic, eco-packaging companies found themselves in difficulty to sell their products:
"During this pandemic year, we were expecting an increase in sales of products designed for takeaway. But many restaurant owners were forced to go back to plastic packaging because of the costs. They were thinking it's not an economically safe time to make this investment. So they went back to plastic because it is cheaper," Bianca Marian, the founder of ReVive, told The Recursive.
Stay tuned for the third part of the series next week.
The Recursive: How did you come up with the idea and why do we need products like yours?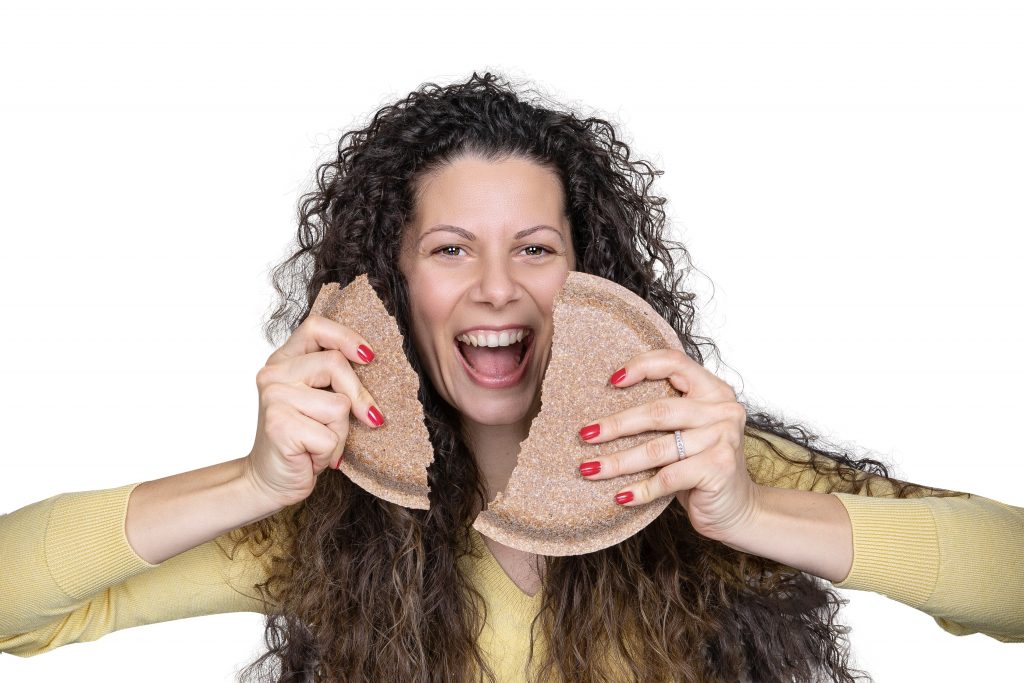 Bianca Marian: We all know by now that 50% of the plastic that is found in the oceans comes from disposable products, such as beverage cups, food containers, or plates. A few years ago, I was living in Austria and I felt inspired by people who were interested in finding solutions. I asked myself why nobody in Romania was innovating in this area. About that time I started contemplating the idea of returning home and building a business in sustainable packaging. It was not easy. It took me a few years to come back, but here I am.
Lately, we can see this higher collective awareness of the negative impact of packaging and disposable products on the environment. Consumers from all around Europe are starting to understand the long term implications. And many of them do not want to contribute anymore to global pollution. So they are looking for alternatives. At ReVive we consider it our mission to be one of the facilitators for more conscious and gentle choices for our planet.
What markets will you be serving, now and in the future?
At this moment, we are serving the Romanian market, concentrating mainly on the North-Western and central areas. For the near future, we plan to develop in the Southern part of Romania and we want to enter also the Hungarian market.
Tell us more about your products.
We are specialized in the distribution of biodegradable and compostable food containers and tableware, for both end-users and businesses using food packaging and tableware. We offer products that are plant-based, made of renewable raw materials. They are made of raw materials such as sugar cane, palm leaves, grains, and recycled paper and cardboard. We are trying to work exclusively with suppliers, which meet long term sustainability criteria. Our products are certified and all of them can be recycled or industrially composted after use. There are also some of them which can be composted at home.
Beginning at the manufacturing phase, carbon emissions are 75% lower for this packaging, compared to conventional plastic packaging. And most of them are made of bagasse, which is a byproduct of sugarcane. So, this shows also that it's possible to avoid waste by reusing byproducts. Another input material consists of the falling leaves of the Areca trees, which are different from oil palms. The Areca palm tree naturally sheds its dried leaves multiple times a year and these are collected and transformed into different tableware products by our suppliers.
Starting this year, we are offering two new lines of takeaway packaging, made out of palm leaves. One of them has both boxes and lids made of palm leaves, while the other line is a combination of palm leaf bottoms and transparent post-consumer rPET tops made out of ocean plastic.
We aim to offer only products which correspond to the demand of professionals in terms of quality, function, and price. We are trying to reach the best prices, even if nothing compares to plastic at the moment.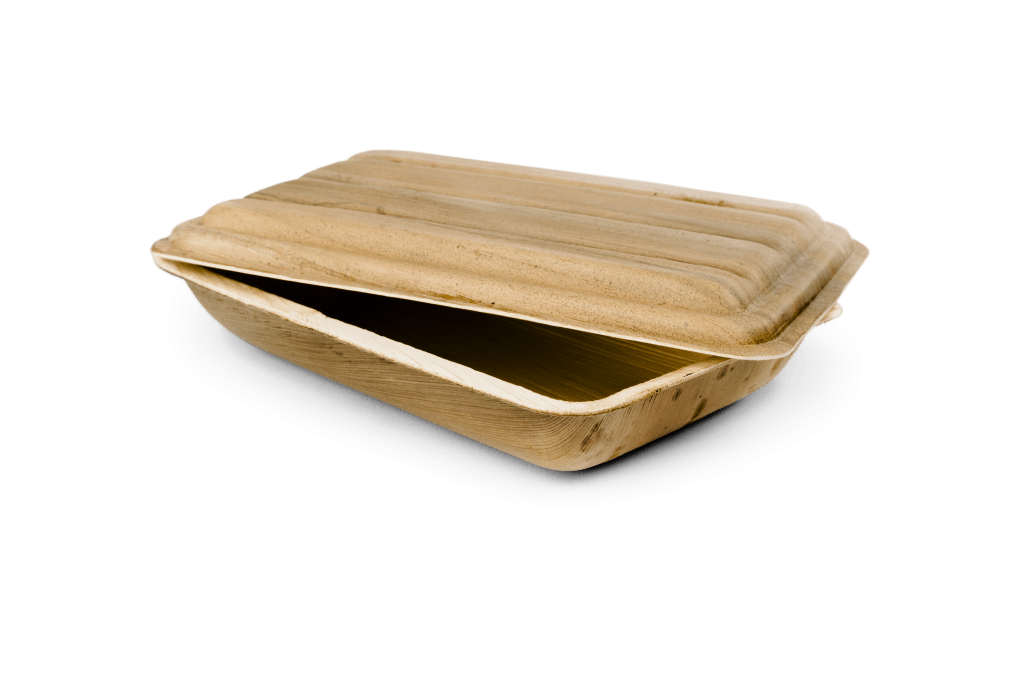 How does your business model work?
At this moment, we work with manufacturers, distributing their products. The initial idea was to start a production business also in Romania. Aside from inputs for paper, however, we could not buy other materials here for now and we decided to work as distributors for European and Asian producers instead. In this way, we can also provide a larger range of products. From Romania, we are sourcing only paper, but we try to at least support other European companies. At the global level, for now, most of the products arrive from Asia, so we also work with Asian suppliers. However, there are more and more European companies that invest in innovative ways of producing more sustainable and cheaper packaging.
How did you fund your business?
We got a non-refundable European grant through the Human Capital Operational Program SOLIDAR (Support for the establishment of social enterprises). We founded the company after winning this startup challenge. We received around 36K euros, which offered us the possibility to kick off the promotion. But everything concerning the products, the stocks, had to be supported through our own money.
What advice would you give entrepreneurs looking to innovate in an emerging space?
I would advise them to trust their vision and mission, to stay true to them and to the goals they set themselves. Try to get around people with the same values, because this is important in building our company and especially when you're trying to do something different.
And this is something we experienced, too. With some people, we connected easier and better, and it helped fuel the business. For instance, we worked very well from the beginning with Italian and German producers, and we also have a few partners in Austria and Hungary.
Thank you for reading the story of ReVive. If you know any startups in SEE, working on sustainable packaging innovation, drop us a line at [email protected]
+++ Explore the story of Cupffee, the edible biodegradable cup.