Sarajevo,
Bosnia and Herzegovina ~
When 29-year-old Sarajevo-born Vedad Mesanovic founded Block Insight at the end of 2020, his goal was to help reduce the amount of investment scam and financial fraud in the blockchain industry.
Six months later, Mesanovic sold the company as a successful project to DefHold, a DeFi global staking platform. Now, he has another ambitious goal – to establish a crypto and bitcoin-friendly environment in the Western Balkans and in his home country Bosnia and Herzegovina.
For this reason, the Bosnian entrepreneur, featured in the Forbes 30 under 30 list in the finance sector for 2021, went into politics. He is now a chief officer within the Union for Better Future of BiH center-right political party.
Lack of legal framework for cryptocurrencies
The modernization of the local market and the digitalization of the regional economy in the Balkans is now the main motivation and driving force for Mesanovic. He will work on defining the legal framework for the regulation of digital currencies, something which most of the Western Balkans countries lack.
"Considering the recent regional and global developments, local authorities are pressured to implement and define the legal framework, regulating digital currencies," Mesanovic tells The Recursive.
"I hope that I will be able to use my position to push such initiatives forward and help establish a crypto and bitcoin-friendly environment in the Balkans and enable Bosnia and Herzegovina to leverage modern technologies in order to economically prosper in the years to come," he continues.
According to the Bosnian innovator, cryptocurrencies and welcoming regulations surrounding digital assets can significantly accelerate the growth of the economy in the Balkans, while also attracting new entrepreneurs and investors to the region.
Mesanovic adds that it will take some time before countries like Bosnia and Herzegovina are positioned at the forefront of adoption and are establishing themselves as crypto-friendly.
According to Mesanovic, while governments and authorities across the region are slowly grasping the fact the economy of the future is, and will eventually become fully digital, they do not yet fully understand the importance and the potential of blockchain technology.
"On a governmental and institutional level, blockchain can help reduce fraud and corruption and give people insight into how certain community funds are being spent and managed. If we can achieve that, we can significantly accelerate regional economic growth and secure more international support and resources for the development of local communities," he says.
Right now, however, what most local regulators in the Western Balkans are aware of is that cryptocurrencies can be taxed, and therefore become another source of income for the budget.
"In a nutshell, they are fixated on using market trends in the blockchain industry to generate more funds for their budgets, while protecting the traditional financial systems," Mesanovic tells The Recursive.
"Thankfully, I have also met a lot of great entrepreneurs and political leaders that understand the values of blockchain technology and digital assets and are ready to support initiatives pushing regional governments to establish a crypto-friendly environment in the Balkans," he adds.
This alone gives hope to Mesanovic that the trend will eventually shift and that people across the region will see digital currencies as more than just assets.
Crypto as a philosophy and a lifestyle
For the 33-year-old Skopje-based crypto trader Stefan Angelovski, while the crypto market is sort of a bubble, it is not the worst bubble out there.
"Cryptocurrencies are a bubble, but they are not as big of a bubble as negative interest rates, or negative bonds for example. I think that banks and the banking system are like dinosaurs waiting to die. It's always a good time to enter the crypto market," Angelovski said.
However, crypto trading in countries such as North Macedonia, which just like Bosnia and Herzegovina at the moment lacks any legal framework that would regulate the use of cryptocurrencies, can be challenging.
While buying and selling cryptocurrencies is becoming more and more popular in these non-EU countries, the options for those that want to cash out are very much limited.
"There are crypto exchanges like Kraken, from where when you transfer the money, you pay a commission. The other way is if you have EU citizenship, and then use it to withdraw money from EU countries. Other options include withdrawal through a crypto card, or simply to use the account in countries where crypto is accepted as a form of payment," Angelovski tells The Recursive.
For him, getting rich from cryptocurrencies isn't the top priority. He claims that embracing the new opportunities and the freedom that digital currencies offer is the future.
"Getting rich is a secondary thing because, for me, crypto represents a philosophy. I understand it as something which is a libertarian idea, speaks about personal responsibility, and that there are no limits. It also gives you opportunities to do what you want and go where you want," he explains.
Mesanovic echoes the same sentiment, especially when it comes to the most popular cryptocurrency – bitcoin.
"Bitcoin does not represent some technology or an asset to most people – it represents hope and a promise of a more liberal and trustworthy future. That is a powerful ideology and a tool that can be used to shape and elevate the financial structure of any society," Mesanovic says.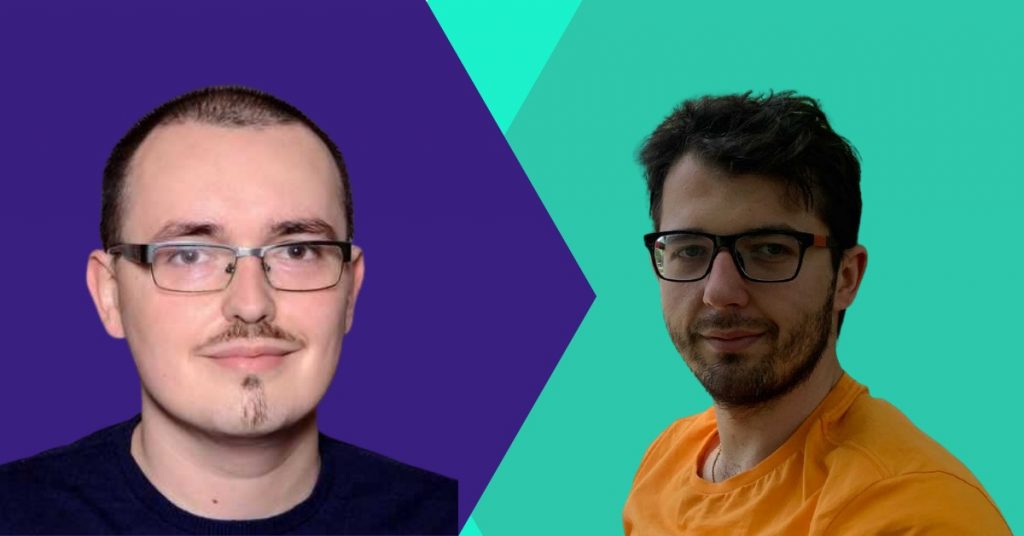 Clear regulations can enable new business models
As the EU is already drafting crypto-oriented regulatory and similar proposals, there could be a positive shift when it comes to the Western Balkans countries, with most of them already changing their existing laws and harmonizing them with the EU acquis.
According to Arvin Kamberi, Vice President of the Bitcoin Association of Serbia, aside from crypto trading, there already are plenty of experts and professionals in the region who are working on top-notch cryptocurrency projects.
"The knowledge and the expertise are there. Several companies from this area are working on top-notch cryptocurrency projects like in DeFi, second layer protocol solutions for scaling of payment networks, a blockchain-based protocol for tokenization of assets, and others. But again, it is hard to keep them here," Kamberi tells The Recursive.
"We would need a proactive, positive regulation to ease the burden of such start-ups and IT companies. They are often not much bigger than a dozen people but can create a significant added value to their products," he adds.
Some countries in the region like Serbia, where Kamberi is based, have already started to implement crypto-friendly regulation, which now permits the issuance and trading of digital assets.
For Mesanovic, clear regulations in the rest of the region will also enable the implementation of new payment systems and business models.
"Once the regulations are clear, we will see an implementation of new payment systems and the birth of new business models that will enable local entrepreneurs to start and grow more businesses," Mesanovic points out.
"As a positive side effect of such developments, the entire economy will thrive and more governments will recognize new-age technologies as an opportunity for growth and prosperity," he concludes.