Sofia,
Bulgaria ~
Following up on The World Product Day (May 26th), The Recursive asked two product managers from the Bulgarian ecosystem to share what is the skill set needed for their job.
Product managers are the people who bring innovation to their product business line. They are the ones responsible for researching markets, developing product strategies, and making sure that every consumer goods or service they bring to their company is successful.
Here are the insights of Mariya Rashkovska, a well-known product specialist in the Bulgarian IT ecosystem, Head of Product Management at PubGalaxy, and co-founder of ProductTank Sofia, the earliest and largest product community in Bulgaria and Lyubomira Angova, Product Manager at Paysafe Group.
How many disciplines do you combine in your job?
Lyubomira Angova: Every person, even closely related to Product Management, has seen the trendy Venn diagram that describes the three core disciplines of product management – UX, Tech and Business. Being a Product Manager in the FinTech industry, however, has shown me that there's more to this diagram than meets the eye.
The FinTech industry has a lot of interesting and complex challenges that take a lot of creativity and ingenuity to overcome. The ramifications of developing the legal structure for a financial product alone are huge and this allows me to combine a lot more disciplines on a daily basis, such as Legal, Marketing, Banking, Risk and Compliance.
Mariya Rashkovska: Too many – business analysis, business strategy, business modeling, product marketing, data analysis, financial analysis, customer and market research, user experience design are some of the main ones.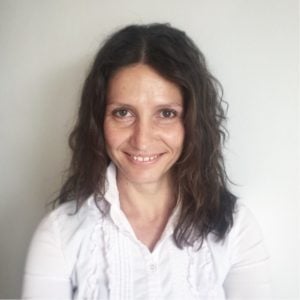 What's the product manager superpower?
Lyubomira Angova: Empathy and the ability to form relationships and get along with everyone.
I've found that truly outstanding product managers have a knack of prioritizing effective communication in their role.
What does this look like in practice? Well, it means being able to move seamlessly across an organization, talking to people in different roles in a way that is appropriate to their specific goals, language, or position. It means being able to empathize with the listener and deliver the message in a way that is most impactful for them.
For example, when talking to executives, great product managers are succinct and to the point. They focus on aims and outcomes. With more junior staff, they might spend more time going through the details of the underlying data, giving them more time to process information and come along for the journey.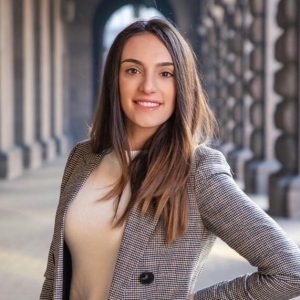 Mariya Rashkovska: Being able to apply such a diverse set of skills to grasp the big picture of the business while at the same time diving into the details that are critical for successful decision making and execution. All this not only includes using a broad range of techniques and knowledge areas but also requires continuous development of the so-called "soft skills" – leadership, empathy, communication, and collaboration – because a product manager can only be successful if they collaborate effectively with the entire company.
What is the product you wished you had developed?
Lyubomira Angova: The product I wish I had invented is Revolut. I think it is an elegantly designed solution to a particular problem.
Simply put, Revolut was developed as a travel card, providing cheap exchange rates and slowly turned into a digital bank.
The frustration with the fact that traditional banks are taking so long to introduce digital banking services for younger customers, who actually prefer to access most services through their mobile phones, is the reason why products such as Revolut were created in the first place.
Since its launch, Revolut has managed to disrupt the banking industry, which is a really tough barrier for a FinTech company to overcome. Banks have been around for a hundred years, you can walk in them, touch them, shake them by the hand, so the way Revolut was able to become a trustworthy product is by putting the customer at the forefront – an important factor that was neglected by the banking sector for years.
Mariya Rashkovska: Spotify. It combines everything a great product needs to have:
1) It solves a meaningful problem for its customers (for end-users – listening to music tailored to their taste and for music artists – gaining exposure and additional income)
2) It has a great user experience that people love – easy to use, intuitive and enjoyable
3) It uses big data and smart technology that are hard to replicate – it has a sophisticated music recommendation engine that just works (unlike other similar applications)
4) It has a business model that works for everyone – the users, the company, and its key partners. And because Spotify essentially is a marketplace, it is very hard to be displaced from the top once it has gained so much momentum (350 million users).