Bucharest, Cluj, Oradea,
Romania ~
I am sitting at the table, barely keeping my excitement down with a sip of red wine, when the first plate is lowered in front of me. Aromas start rising. One of the team members whispered the contents, a combination of fish and quince. My taste buds are ready to meet art on a plate. This is NOUA restaurant in Bucharest, Romania. This is how fine dining should feel.
"I love people. When I go to a restaurant, I do it to socialize with my friends, and colleagues, but also with the waiter, and the owner of the business. I do not see fully automated restaurants. It's not fine dining. Those experiences cannot be replaced," Florian Buca, CEO of Soft Tehnica, which is developing tech solutions for the HoReCa niche, reads my thoughts.
How will dining out look in the future?
The hedonist view on dining out is about immersion in new experiments, from food and drinks to music and decor, to socializing with friends in a cozy environment. Yet, the pandemic pushed restaurants to pivot or lower the curtains; adapt to new, digital ways, and restructure teams to move forward.
Today, we aim to count the ways in which the restaurant industry could reinvent itself once again as digitization opens up new opportunities for the HoReCa sector. Technology can solve challenges, but also come up with new business models.
Post-pandemic, the market is facing the inflation conundrum, with prices of main food groups skyrocketing because of the war in Ukraine. This makes it quite a dare to rent, buy supplies, keep rockstars on the team, and retain customers that would rather enjoy the comfort of home delivery. What's more, business owners are also encouraged to be more conscious of their environmental footprint by 2030.
With foodies feeling more comfortable with online services, and waiters "career shifting" into delivery men and women, questions arise:
What will the future restaurant look like?
Will cloud kitchens – spaces where food is prepared for delivery or take-out, be the new rule?
Will the restaurants turn into self-service bistros?
Will robots join the workforce?
This 2030 National Restaurant Association industry report paints the picture of the future of the restaurant industry. Imagine "a media-streaming service could buy or pair with existing meal delivery services to create an all-in-one dinner and entertainment experience". We have already seen touchscreen ordering kiosks, but it appears that reprogrammable robot systems, which can motion-capture chefs' movements for a tech-human collaboration in the kitchen, aren't that far away.
Below we will take a look further at what are the restaurants' challenges and what tech solutions are there for owners to develop the restaurants of the future. You will discover some Romanian-based tech solutions, from apps, software, and platforms to robots, and smart vending machines. These aim to save time, lower costs, solve limited labor issues, and create more effective operations, like preventing food waste, to name a few.
What do restaurant owners need?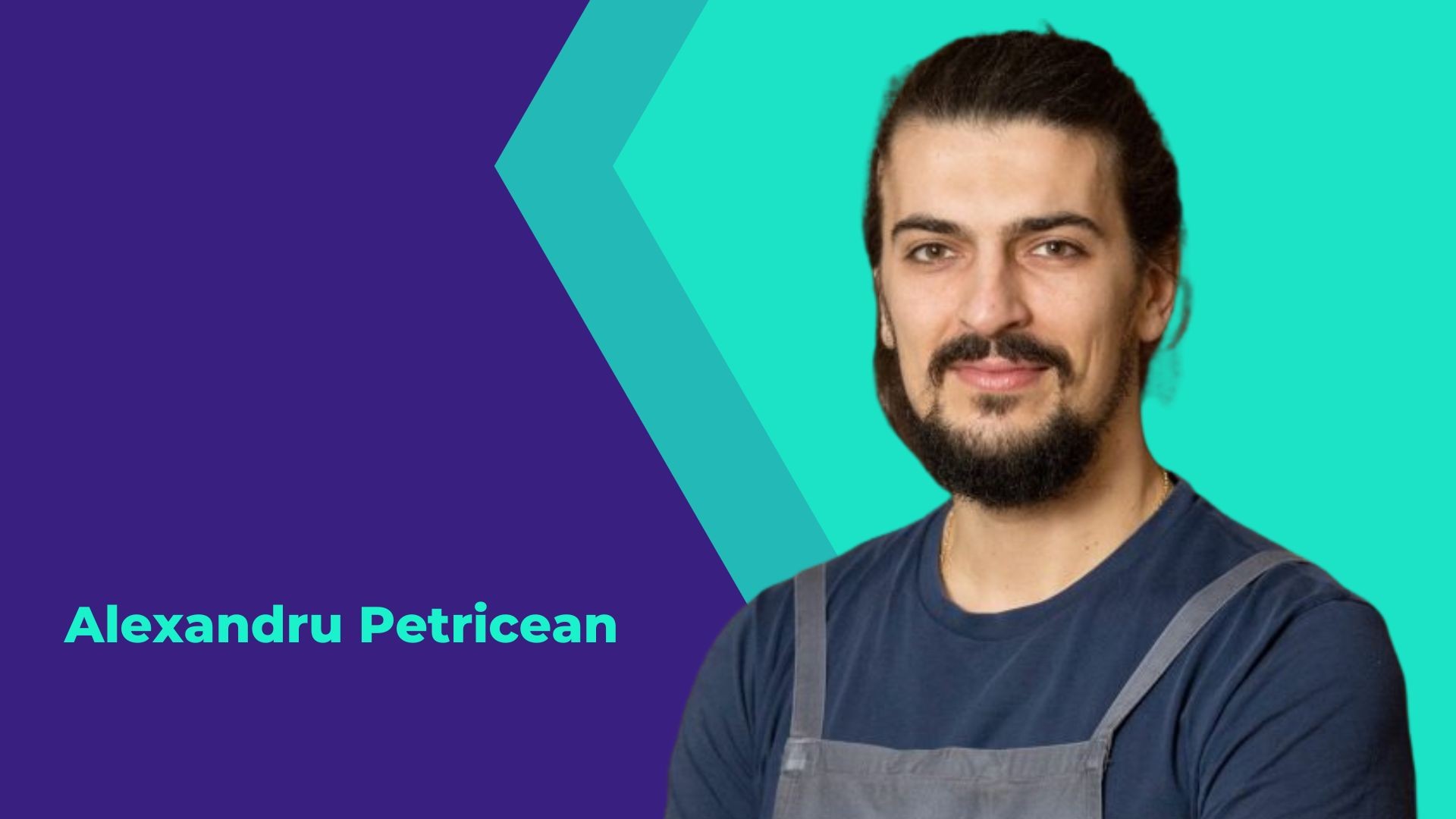 Alexandru Petricean
,
NOUA – Romanian Cuisine
fine dining restaurant owner and Head Chef, reveals that among his challenges are:
Maintenance of cleanliness, organization, and discipline;
Canceled reservations;
Payments (e.g. salaries, suppliers, taxes);
Analysis and implementation of guests' feedback;
Equipment malfunctions;
He is not alone in the restaurant industry. This study shows that the main fast food restaurants challenges are new post-covid-19 regulatory requirements, home deliveries, equipment malfunctions, and staff turnover. And this industry report shows that while sales did rise in 2022, supply shortages were a new challenge to be tackled.
Alexandru is looking for:
a centralized supply order distribution system so he is never out of stock;
an online ticketing system personalized for each employee based on what needs to be done that day at the restaurant, so it's easier to sync up and not lose time with back-and-forth check-ins;
and a dynamic recruitment system depending on the job requirements to find the perfect team member fast.
While these are brewing, he has already implemented some tech solutions at the restaurant like invoicing and ordering, bookings, e-banking, and video monitoring systems.
The digitalization of dining out
Here are some tech solutions that offer a remedy for labor shortages, payments, and saving time.
#1 One software to rule them all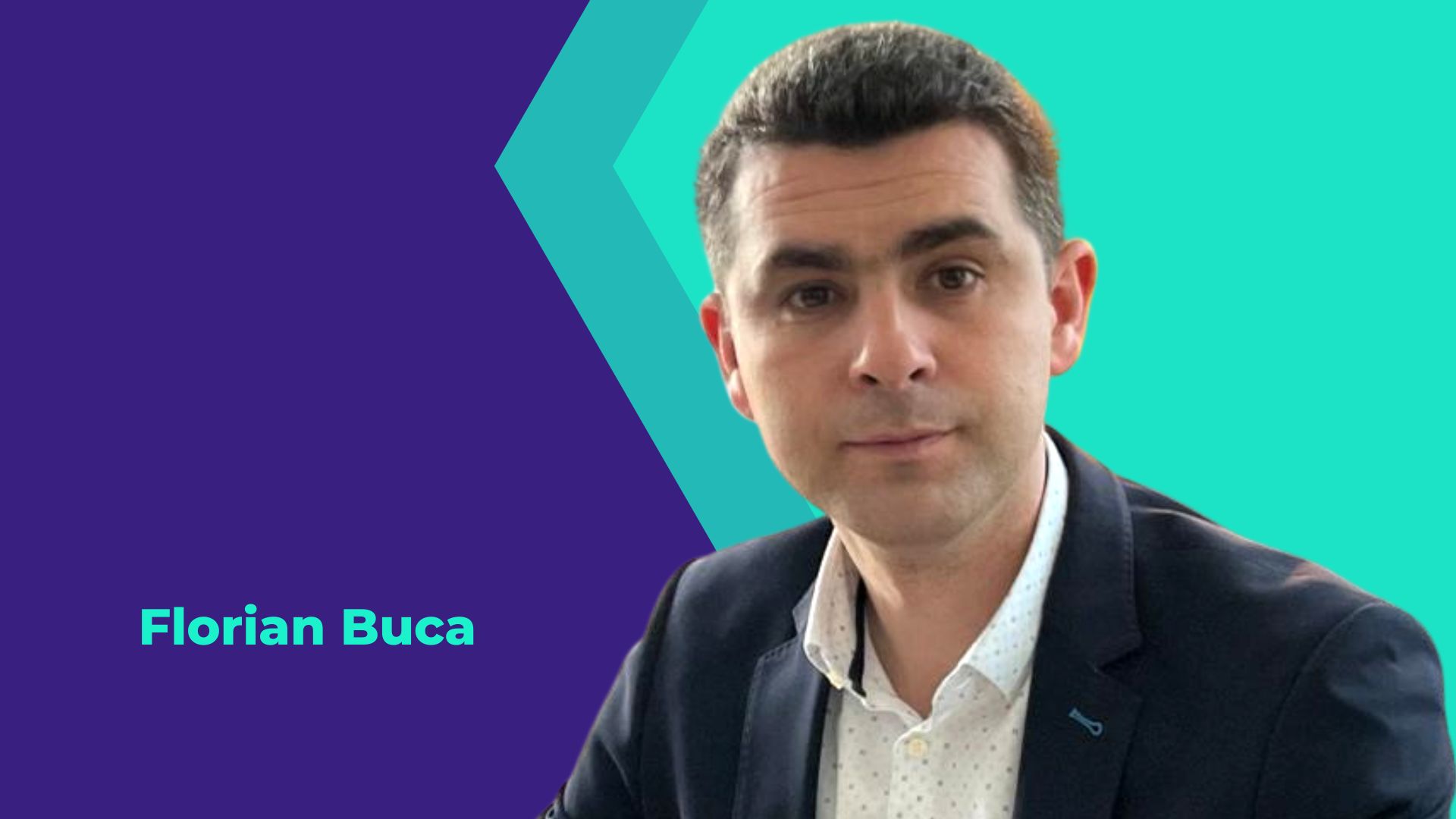 On the B2B side, Florian Buca from
Soft Tehnica
, a Bucharest-based software company, provides a full operating system for the HoReCa industry to save time.
The Freya solution takes over the order process area by providing a digital menu, apps for waiters, a website, and ordering software. And due to the rise in requests for more detailed reports that entrepreneurs can analyze, it will also prepare extra management resources.
"The new restaurant owners are young professionals who know how to work with Excel sheets, and that want numbers to make analysis. So, the software evolved to be able to offer data from wherever the managers want to access it via the cloud," Florian Buca shares.
His team keeps updating the solution so that it can be as user-friendly as possible for the restaurant industry players, and they are also diving into augmented reality. When users scan a QR code on the menu restaurant, they can instantly see, for example, a steak in 3D. Soon, an open banking tool will also join its portfolio with solutions.
#2 "Mr. Robot, can you bring me a steak"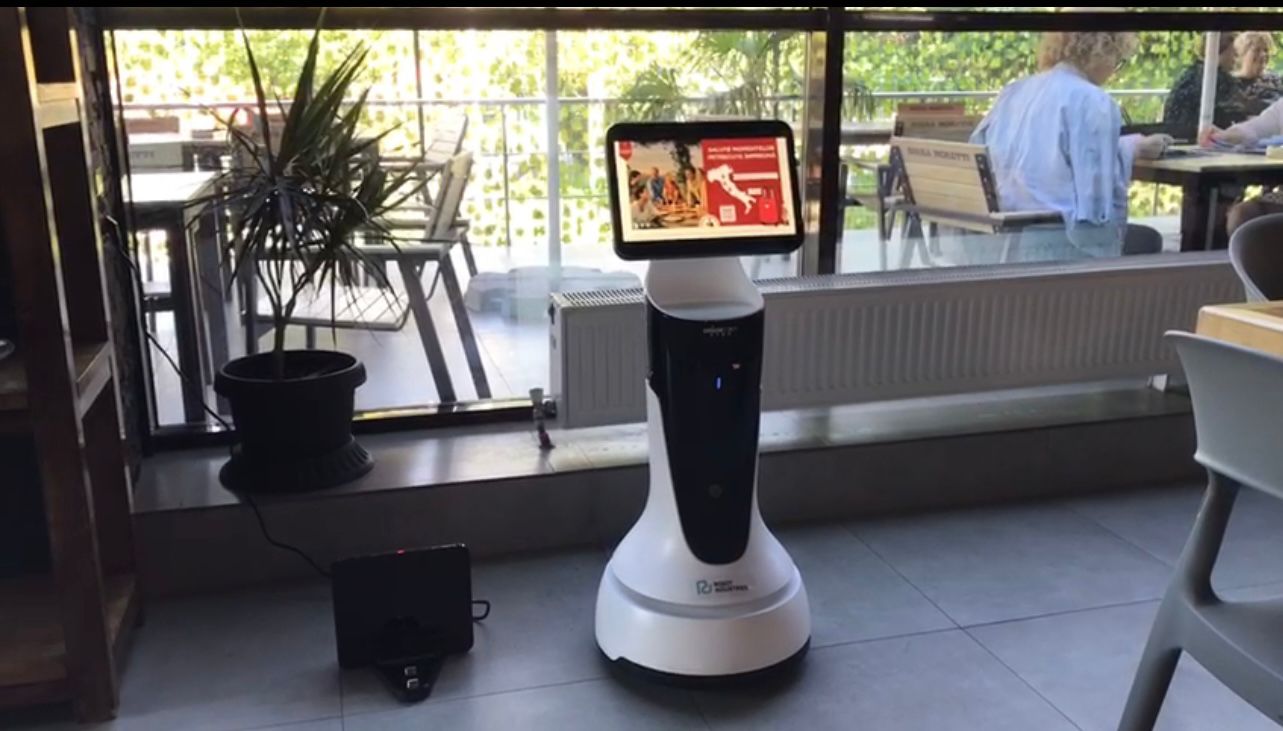 Robot Industries
, founded by
Sergiu Spinu
, is a Romanian company with over a decade of experience in building robots and providing automation tools. The founder believes that soon 80% of the restaurant industry's processes will be taken over by robots. One of their goals is to offer a solution for the personnel shortage challenge.
"We develop robotic solutions with integrated AI that could take on the non-standard processes that often human personnel tend to refuse due to the lack of creativity or complexity. Following this, the traditional personnel will be redirected towards more interesting tasks," Sergiu Spinu reveals.
The service robots the company creates can assist human HoReCa teams with cleaning, serving, and reception. They can lead people to their tables, take orders, and deliver them, but also assist clients with payments, and table cleaning. Next, robots could also help behind the counter by ordering supplies and arranging the stock.
Sergiu reveals that with robots, an investment that can be recovered in a couple of years, owners could reduce costs, and energy consumption while raising efficiency. On the other side, customers can save time waiting and get complete information about the menu.
#3 A fully digital eating-out experience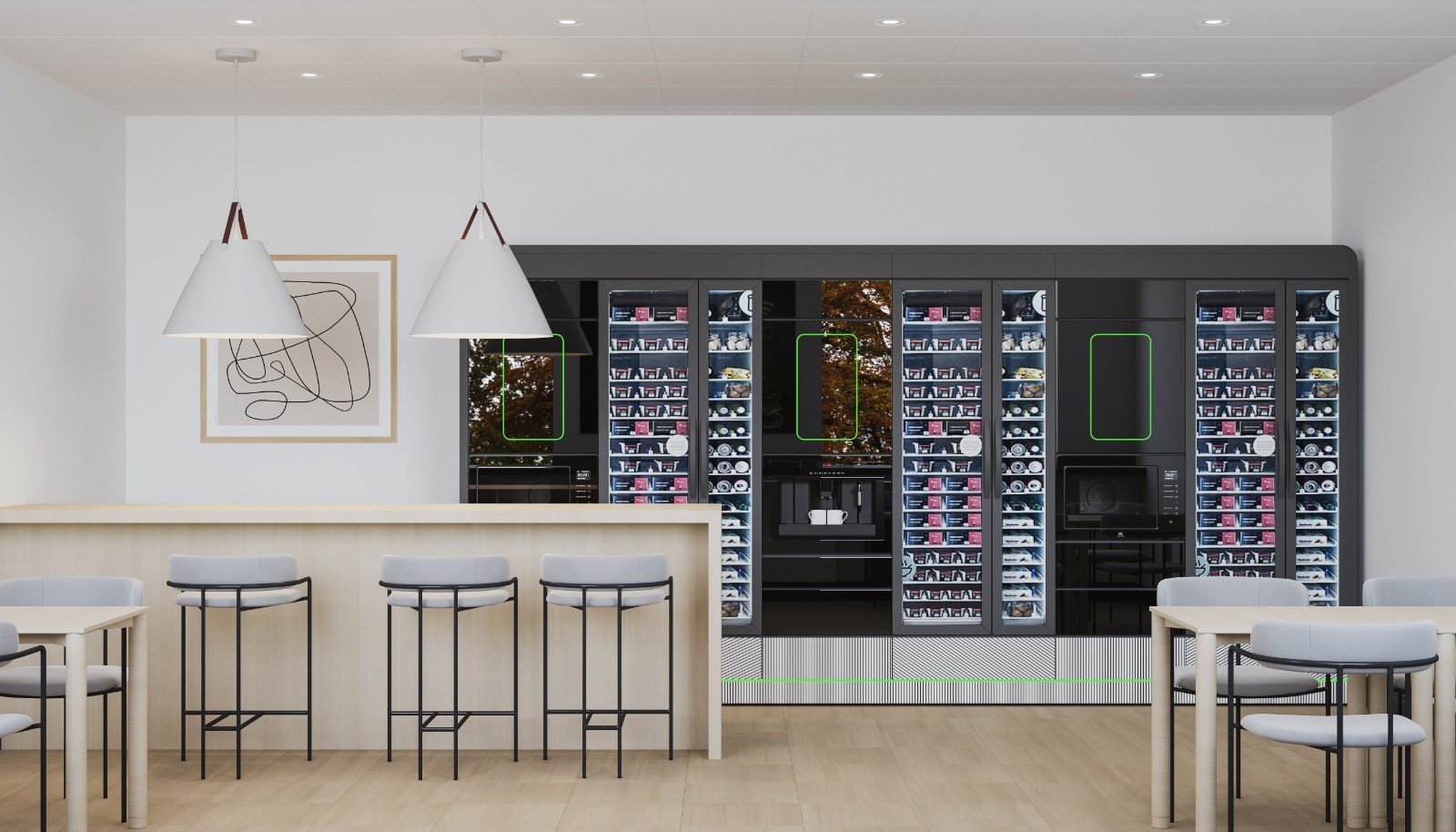 Bob Bistro
offers an alternative to going out, one without waiters or chefs, just good vibes and smart vending machines. This is a solution developed by Modova-born
Mihail Girnet
from BobNet, launched in 2018, to aid in lowering logistics and labor costs, reducing food waste, and offering availability around the clock for the restaurant industry.
"The Bob Bistro IoT solution consists of a series of smart fridge-type devices equipped with artificial intelligence and a grab & go technology with hundreds of sensors. It was created to be implemented by hospitality operators to enable them to sell and serve their fresh culinary products in a fully automated way, without any need for human intervention," Mihail Girnet reveals his vision of the restaurants of the future.
Consumers can access the menu via the app, buy the food they want, and then the dish can be heated on the spot through the built-in oven. It's a new canteen model that can be managed remotely, and that could ensure improved safety rules.
#4 QR codes are here to stay!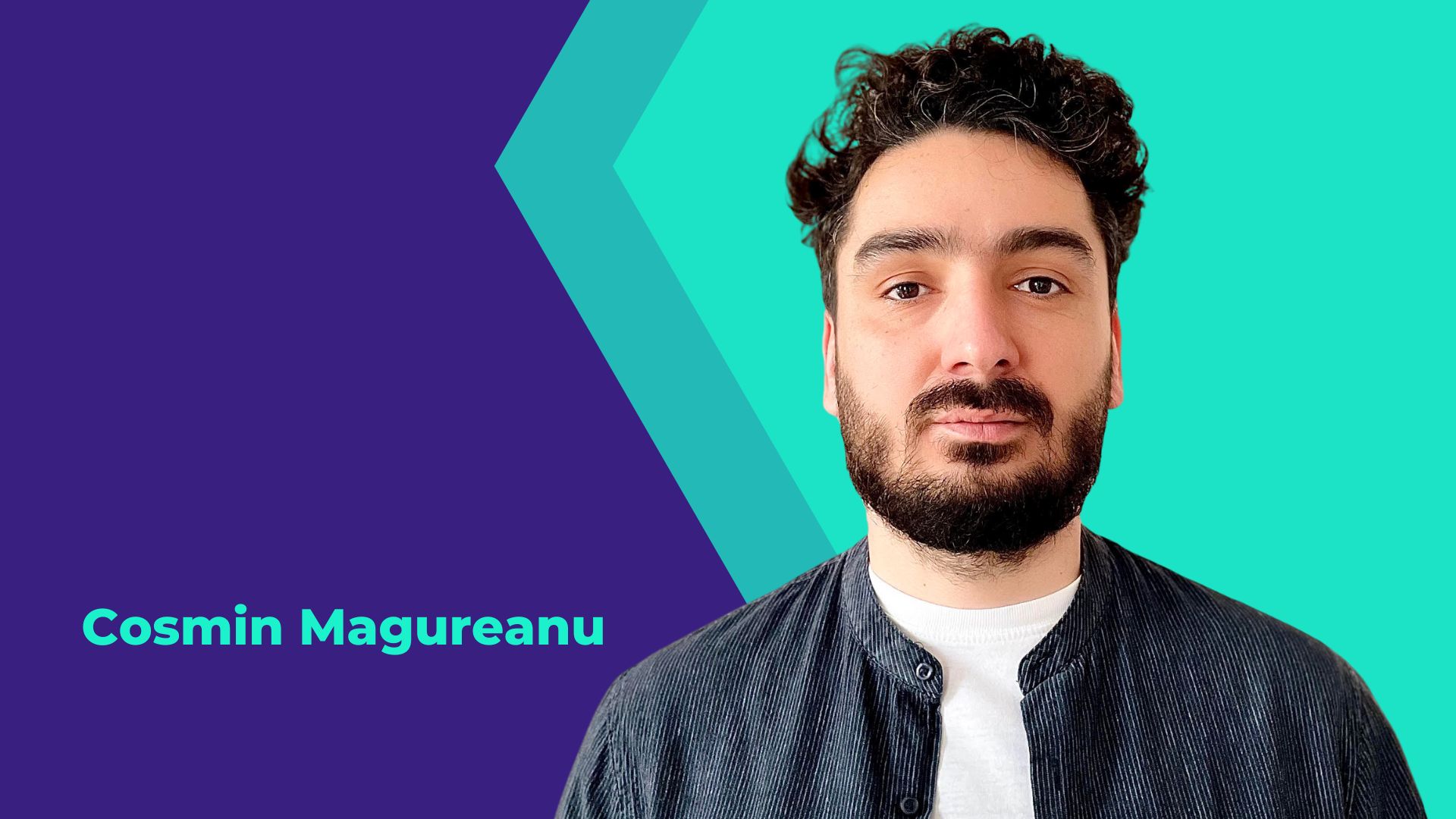 Bucharest-based
Ialoc.ro
began as a reservation management solution for the restaurant industry in 2017. Fast-forward to 2022, co-founder and CEO,
Cosmin Magureanu
, tells me that they now provide a fast checkout experience, by simplifying the payment process. Guests scan the QR code on the menu and can then pay the bill in full or split it via different payment methods.
"Restaurants are hit by the increase in prices for raw materials and supplies. This will impact menu prices and the customer. So, entrepreneurs will get more creative and look for new ways to reduce the impact on the final price. And technology will be part of the solution. I also think that canceling policies will be stricter and down payment policies will be part of the usual booking process," Cosmin Magureanu shares his vision of 2023's restaurants.
Their solution aims to boost sales, as a table could be freed faster to serve more clients. From their experience, customers wait on average 12-15 minutes to pay the bill. As for the waiters, it can facilitate higher tips and free time for other tasks.
HoReCa market trends and tech solutions
But these are only a few of the solutions developed in Romania. Below you will discover more ways to pay, save time, be sustainable, and grow.
2023 is the year of mandatory POS in Romania. | Cluj-based Ebriza, co-founded in 2016 by Alex Mares, is developing a cloud-based POS and e-Commerce software for SMEs in the HoReCa field. Now, owners can manage their businesses remotely, and offer online menus, delivery systems, and selling.
No more printed menus. More trees saved. | Oradea-based Taptasty, founded in 2019 by Adorian Chiorean, provides tailored iOS and Android apps for restaurant owners to save time, grow sales, and keep customers engaged.
Online waiters to the rescue. | Bucharest-based Dideat, a tech startup co-founded by Claudiu Dorobantu in 2020, offers a QR code that can be scanned at the restaurant to order and pay for food to eat there or at home. The team partnered with Cluj-based Bookingham, a booking and advertising platform founded by Raul Daniel Siderias in 2019, to offer a full solution that can also tackle labor shortages.
Save time, click, eat, pay, go. | Oradea-based Platerq, developed in 2021 by Paul Burtic, also aims to simplify payments for the HoReCa players and gourmands out there. It offers a QR code that customers can scan, order, pay online with a card or divide the bill amongst friends, and go.
The power of growth through communities. | Bucharest-based CityPack was founded by Andrei Daniel Cruceru in 2021, and it offers a marketplace via an app with discounted prices for partners' restaurants. With more brands joining the app, each business could benefit from the others' community and grow together.
Market networks are still waiting for their 15 minutes of fame. | Oradea-based OptiOffer, co-founded in 2021 by Nichita Herput, is a market network for HoReCa players where businesses can connect with suppliers and cut back on research, Excel, and back-and-forth emails.
Delivering personalized nutrition right at the door. | Bucharest-based Nutritivo was developed by Ovidiu Ionita and it aims to deliver food from local HoReCa partners to match what you are supposed to eat that day based on your diet or nutritional goals.