Bucharest,
Romania ~
It's been five years since the notion of market networks was first formulated. Users spend over two hours digitally active daily on social media, and marketplaces have seen accelerated growth, 30% more online shopping in 2020 than in 2019 in Romania alone. Today we dive deeper into the topic to see if market networks are really the next big trend.
Social media platforms have facilitated and almost doubled the access to the internet worldwide with affordable mobile devices. Digital tech connoisseurs speculate that the next decade will see a big growth of market networks. This niche combines the idea and popularity of social media networks with players from different niche marketplaces.
What are social networks?
When thinking about social media networks, we brain-lock Facebook, with 12 million accounts in Romania. This is followed by YouTube, but TikTok and Clubhouse are gaining some attention, too.
Social media networks have all our family, friends, colleagues, and partners. They have people with similar interests that we don't know, yet; brands we like, interesting news, and groups that make it all possible to socialize in the digital world.
Facebook communities and Clubhouse chats are part of the 2021 marketing trends, with millions of private groups. People are spending more time socializing online both for personal and professional interests. The 2020 pandemic helped this trend move along with physical restrictions. This wave might continue growing as it is accessible and safer to reach more people online.
What are marketplaces?
In Romania, eMAG Marketplace offers the most diverse eCommerce platform and app, with over 20.000 online sellers. The online retailer has taken over the market and is steady, but surely, reaching thy neighbors, too, like Bulgaria, Hungary, and Poland.
Big and small vendors take advantage of emerging online marketplaces because they bring traffic, awareness, and new niches. Clients also enjoy marketplaces because they provide a large range of products.
An online marketplace is an e-commerce website where third-party vendors provide products and services. The marketplace operator processes transactions and vendors direct their resources towards their business instead of logistics.
What do market networks do?
The biggest opportunity these emerging startups offer is networking in the niche you need. The second is developing a team to help you create new products. Then, the market network facilitates workflow.
Market networks help buyers and sellers communicate on a platform based on their profiles. Thus, reviews play a big role. They connect instantly all the chess pieces with the help of a SaaS workflow software for long-term engagement.
The awareness and workflow have a cost. These platforms develop contracts and keep around 25% of the final fee (e.g., international freelancing platforms UpWork and Fiverr) or you get access to the platform based on a monthly fee (e.g., ProfiCircle).
If you are a writer and you want to develop a children's book on your own, you can reach out to professionals via a market network to create your own team made up of a researcher, designer, illustrator, fact-checker, and even publisher. The same process applies if you want to create a new prototype of furniture. You have the idea, but you need a designer and a company that can put it all together.
Who are some early adopters in Romania?
Romanian marketplaces have been developing for a decade now. With emerging new, smaller marketplaces, in the next 10 years, the concept might advance into niche market networks. Other marketplaces in Romania are developed by Elefant.ro, Vivre.ro, Okazii.ro, Storel.ro, to name a few. But what these markets do is connect buyers and sellers to exchange already developed products.
The following startups connect different professionals to create new products.

A SaaS market network that stands out is ProfiCircle, "the first B2B market network for storage solutions and shopfitting, a start-up aiming to digitize the outdated commercial equipment procurement industry, with a market size estimated at $350B globally", as it was described by Cristian Gusa, CTO and co-founder of ProfiCircle.
Beginning with the launch in 2019, they aim to help Millennials, both clients and suppliers, connect and develop projects. New generations have a fast, digital, cost-effective DNA. Thus, ProfiCircle's B2B mission is to simplify transactions by improving the time it takes to develop partnerships while lowering costs spent on acquisition.
"At ProfiCircle, we replicated the customer behaviors from the B2C segment into B2B: we make the acquisition processes easier and transparent. At the same time, we help our sellers to find clients in new markets, while keeping a seamless sales workflow where they are 100% in control of their requests, orders, shipments, and automated payments, to strengthen the connection with clients. As a market network, we offer digital and efficient solutions, all in one place," shares Cristian.
Clients get access to technical assistance, equipment, and different payment solutions from specialized companies registered on the platform. While companies get access to new markets, new clients, and an exponential workflow.
"In the next few years, we plan to launch our business on new markets and we see ourselves closer to becoming the worldwide go-to solution for commercial equipment. At the same time, we will continue to improve our platform to provide a smooth customer experience. Also, we are expecting to see other market network businesses rising from Romania, as the local tech entrepreneurial ecosystem is on a growing path," explains Cristian.
The uncertainty that comes with ownership instead of access is gone.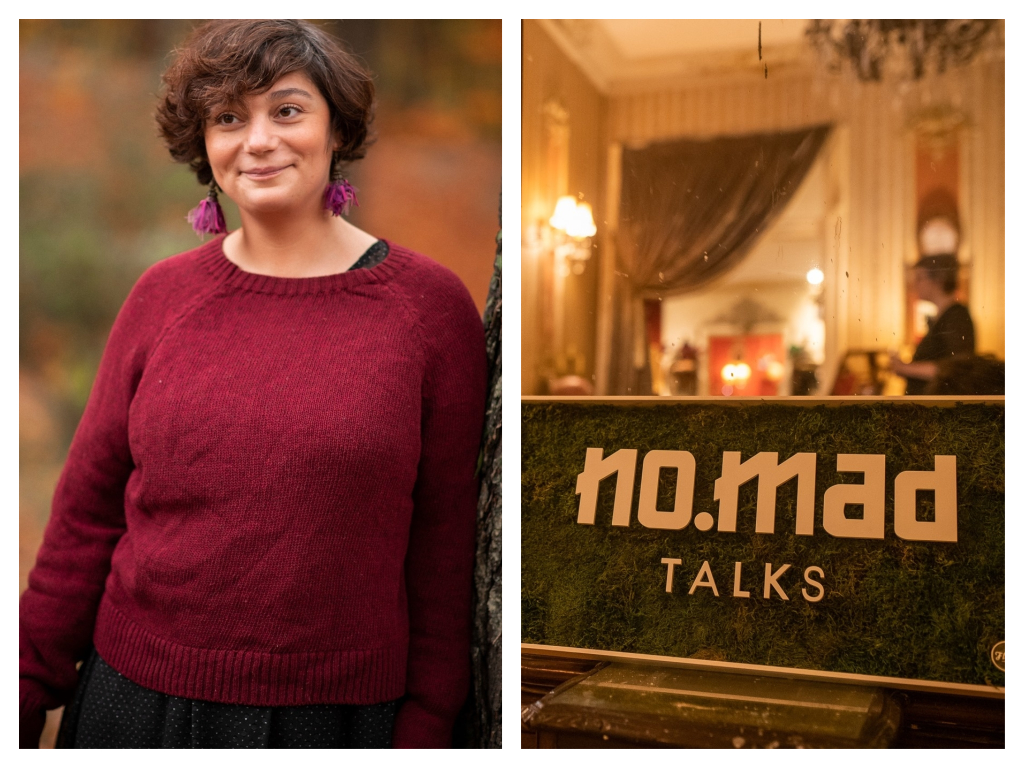 Another startup that emerged in 2018 is NO.MAD Talks with the project Kind Market, which was part of the Future Market entrepreneurship education program and competition. This digital project encourages young entrepreneurs or freelancers to connect and create new projects together. NO.MAD Talks has started with face-to-face gatherings, but the pandemic shifted everything online.
"Kind Market is a fresh idea that came as a response to the needs of the NO.MAD Talks community. Freelancers ran out of jobs; entrepreneurs ran out of money to pay freelancers or the agencies they were working with. So, we thought to create a place where we could bring together two communities affected by the crisis and help each other," tells The Recursive Anca Spiridon, project manager NO.MAD Kind Market.
Professionals can exchange services as barter or pro-bono via the platform with time as the currency and information as the new ROI, a great resource to create awareness. But companies can also reach out to recruit specialists for project-based campaigns or long-term projects.
NO.MAD Talks has a growing Facebook community of 2000+ professionals exchanging information. They even pitch projects to work on together from different niches, like tech, fashion, and even health. The plan is for it to evolve into a transparent portal, where demands will meet supply, with mediation by the NO.MAD Talks team only when requested.
"At the moment, we are looking into angel investors while continuing developing the platform with the help of a crowdfunding campaign on Galantom.ro. In the next years, we will focus on refining the concept and approaching the community, be it, freelancers, entrepreneurs, or small companies," adds Anca.
Why are people talking about the market networks?
Market networks are some of the most popular future business endeavors because of the 6Ds that Peter Diamandis writes about in "Why new organizations are ten times better, faster, and cheaper than yours". They are:
Digitized

| Digital information is easier to access and share.

Deceptive

| The growth starts small and then the exponential process begins.

Disruptive

| A mix of platforms outperforms in effectiveness and cost.

Dematerialized

| Technology will become cheaper with each use.

Demonetized

| Everything is on one platform.

Democratized

| Everybody has access to it.
Market networks have the possibility to create new jobs and new complex opportunities without big investments. Both professionals and companies can communicate freely. These projects act as liaisons for putting power back into small service companies or entrepreneurs.
Niche market network startups combine scalability, fast SaaS workflows with productivity tools for lucrative revenues. They offer one flexible platform to communicate, collaborate and transact. This can make it easier to pay attention to dynamic metrics.
Market networks can help offline companies survive in the digital world. They can build long-term relationships remotely, on a linear frame – everybody has to do their part, while also ensuring a speedy payment. If professionals trust a network market, companies trust a network market, the market trusts both, this means that professionals can trust the companies and vice versa. The referral program is key.
Market networks overview
The year 2021 brings together online over 4 billion active internet users worldwide. That represents almost 60% of the global population. From event planners and travel agencies to real estate companies and new media professionals, everybody has access to these platforms worldwide.
Traditional selling businesses are becoming dinosaurs. The 2020 pandemic was a big disruptor that showed who will survive and who will adapt to thrive. One solution for this process is the market networks trend that creates long-term bonds to grow together in the uncertain, but exciting, world of tomorrow.