Belgrade,
Serbia ~
The Metaverse concept and NFT phenomenon have been turning heads left, right, and center in recent times, causing both disbelief and excitement. Do you ever wonder what the hype is all about?
To dive deeper into the vast world of crypto and blockchain and to explore the future possibilities and potential of the metaverse and NFTs, Webiz, a Serbian company with a knack for digitalization will host Tomorrow Conference (#TMRW) in Belexpocentar, Belgrade, Serbia from 13th till 15th of May.
The event is expected to gather 100+ speakers with solid expertise in the field, 2 500 in-person attendees, and 15 000+ online viewers. Everyone is invited – from crypto newbies to crypto veterans. In the span of three days, the attendees will have the chance to meet other like-minded crypto enthusiasts and attend many keynote lectures on the latest trends in blockchain, Мetaverse, and NFT technology.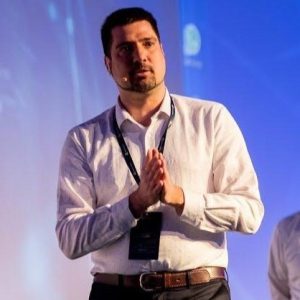 Zoran Tadić, the program director of the #TMRW, explained for the Serbian NOVA TV that such educational events are important because people mostly approach cryptocurrencies with a certain dose of skepticism. They do not quite understand them yet and keep their doors closed to innovation and the future of the digital economy. He adds that only through education and awareness, the gap between the lack of interest and acceptance of what this technology has in store can be closed. His vision is that more people have to be included and be part of this digital transformation because the future is already here.
Meet the speakers at the #TMRW crypto conference
Among the speakers at the #TMRW Conference will be Craig Sellars, co-founder of Tether, the largest stable coin by market cap and the world's most traded cryptocurrency. Sellars will talk about the importance of digital sovereignty and what it means to truly own your data, your identity, and your assets. Arvin Khamseh, an American NFT Marketer will talk about the role of NFTs in the future of digital marketing and brand building. Laura K. Inamedinova, CEO of LKI Consulting, a London-based Blockchain-focused Marketing agency will talk about the evolution of marketing in the Metaverse. Vlaho Hrdalo, lawyer and chairman of UBIK, a blockchain and cryptocurrencies association, founded in 2017 in Croatia will analyze the legal sides of the creation of Web 3.0 projects.
Local crypto entrepreneurs and crypto visionaries will also be featured. Aleksandar Matanović, CEO of ECD, a cryptocurrency trading platform, will share his thoughts on why blockchain and cryptocurrencies will change the world. Dušan Žica, creative director, copywriter, and writer of video games, will talk about the evolution of the entertainment business thanks to the Metaverse and NFTs.
Tanja Bivic Plankar, the President of Blockchain Alliance Europe, a non-profit organization helping companies and legal entities to implement blockchain technology will also join the stage. Aleksa Mil, Managing Director of WACEO, a non-profit organization that offers expert legal advice and business consultation services to blockchain-based industries, will discuss the need for compliance in Defi and scam protection.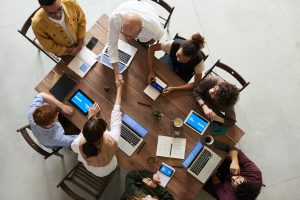 Workshops, networking, and idea pitching
Tomorrow Conference will offer workshops with limited participants on topics and activities to be announced at a later stage.
In addition, the event will provide many opportunities to mingle and exchange ideas during parties, lunches, and gatherings in the chill-out zone. You will have the chance to rapidly expand your contact list and connect with people that share the same mindset.
For the real crypto enthusiasts, there will be a 2 hour VIP private event with a limited number of attendees. Those who attend it will have the chance to dine with the conference's lecturers, sponsors, partners, and other VIP guests. You will be able to share your business idea and get advice from decision-makers and experienced experts in the field.
Learn more about the conference here.