Athens, Bucharest, Sofia,
Bulgaria, Greece, Romania ~
What do you think when you see the words entertainment or media? Most of us zoom in mentally to free time having fun, and maybe snackable content breaks, but most tech entrepreneurs have a €2T lightbulb over their heads. This is the expectancy of the global entertainment market in the following decade.
The data presents a highly competitive market, but it also leads to an exciting array of innovative solutions regarding content types, production, and distribution. The average digital entertainment consumption per person is around 4.5 hours daily, and they want it as personalized as possible, so this leads to many business opportunities.
Media websites, video platforms, social media, music, podcasts, gaming, metaverse, digital events, and traveling are being transformed by technologies like AI algorithms, live streaming, VR exploring, and haptic suits to disrupt the entertainment market.
While Disney, Netflix, Nintendo, Electronic Arts, Roblox, Spotify, and Ubisoft are some of the industry giants; newer entertainment startup names revolutionizing traditional business models are US Patreon, connecting artists with their supporters; and US Substack, a platform for freelance creatives to develop newsletters with the support of their followers.
Now, let's narrow it down to the entertainment startups that are developing tech solutions in the media, film, and arts sectors in our neck of the woods. They could join the €18B funding rounds pool that more developed startups have raised in this vertical. Feel free to share with us more names to add to this list at [email protected]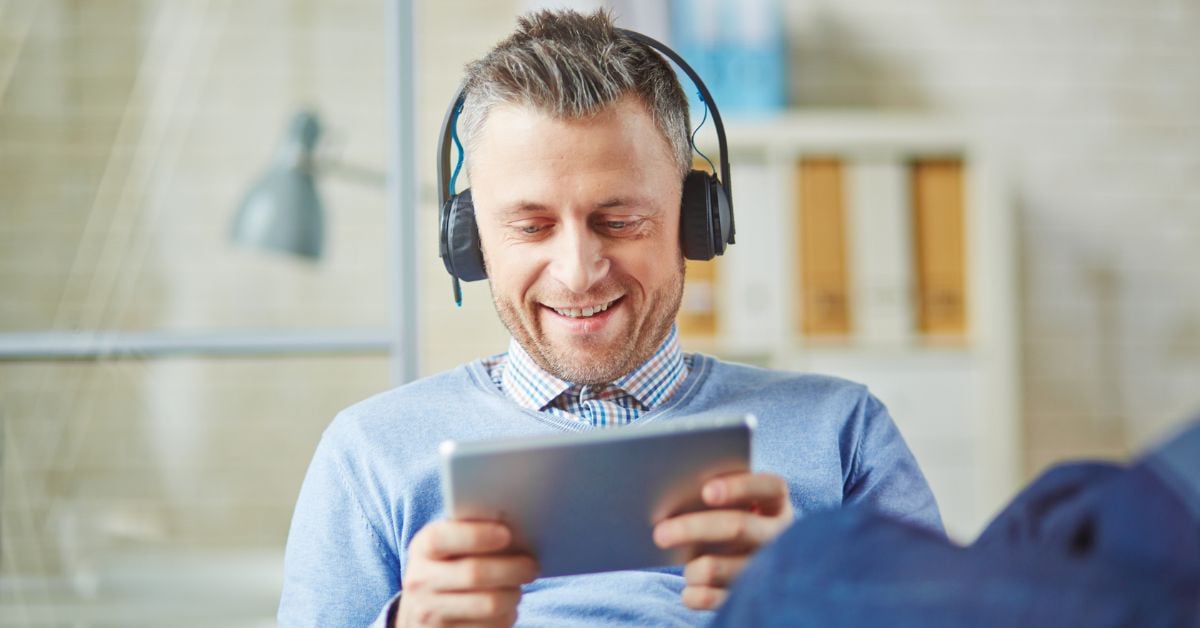 10+ entertainment startups from Southeast Europe
Below you will find a mix of startups that are building B2C entertaining solutions or for B2B clients that are looking to innovate the entertainment market.
Solution: Romanian ArtLink.app offers a solution for visual artists to connect with their public through AR. With it, users can attend art exhibitions from the safety of their homes.
Founder/Launch year: Bogdan Topirceanu, 2020.
Solution: Romanian-based Audiotribe is building an audiobook solution in Romanian and English.
Founders/Launch year: Ana Lotts-Nicolau, Radu Nicolau, 2021.
Solution: Audiomodern is a Greek startup that aims to create affordable software for producers – professionals and novices, to be able to develop their tunes fast and easily.
Founder/launch year: Maximos Maximilianos, 2017.
Solution: Romanian startup Extasy offers an event platform that aims to transform experiences. It is a digital marketing tool for brands to connect with their clients, and for clients to get a loan for more exotic endeavors, like plane jumping.
Founders/Launch year: Bogdan Buta, Sveatoslav Veaceslav Vizitiu, 2020.
Solution: UK-based with Romanian DNA FilmChain is a film industry fintech. The team offers a collection account management platform and a SaaS royalties-management platform to solve the royalties issues for cinema professionals.
Founders/Launch year: Maria Tanjala and Irina Albita, 2019.
Solution: Romanian Giants Labs is a Web3 developer, targeting companies, like entertainment ones, developers, and blockchain specialists that need assistance onboarding businesses into the Elrond ecosystem.
Founders/Launch year: Andrei Stoica, Razvan Statescu, Alexandra-Nadia Balan, 2021.
Solution: Romanian-founded METASEUM is a Metaverse where you get to explore museums and galleries by sitting on your couch, and where collectors can build a portfolio of museum-related NFTs, while gallery owners can develop a new business model.
Founders/Launch year: Daniel Manasescu, Martijn van Schaik, 2022.
Solution: Orfium is a Greek-founded music tech company that is building a software solution to help music producers, companies, or publishers keep track of the revenue generated on different platforms, like social media ones.
Founders/Launch year: Michael Petychakis, Chris Mohoney, and Drew Delis, 2015.
Solution: Romanian-founded Oveit offers Web3 cashless payment solutions when it comes to event tickets. But the team also developed the Streams.live solution, which offers live video shopping events for e-Commerce players – what, you might say? Well, now, influencers can hop on a Live video on social media to promote a product or service and users can click the video to buy it directly. It's teleshopping leveled up.
Founder/Launch year: Mihai Dragan, 2017.
#10 Questo
Solution: Romanian Questo offers a platform through which people can play games to explore cities around the world, and brands can promote their products or services.
Founder/Launch year: Alexandru Govoreanu, 2017.
Solution: German-based but with Romanian DNA Stageme.Live provides a live video shopping session to increase retention on a market where the video is king.
Founders/Launch year: Andrei Buze, Christian Wilhelm Roth, Marius Roman, Mihai Motocu, 2021.
Solution: Romanian Tabook (or [email protected]) aims to become the largest library in the world, and the team is developing a network for book sharing between friends or people with similar tastes. Through an app, every collector can index their books to be exchanged.
Founders/Launch year: Florin Bota, Stefan Vaju, Levente Szakacs, 2022.
Solution: Romanian TULIPR is developing a B2B marketplace that facilitates the organization of both digital and physical events. Through the platform, businesses can connect with service providers from the events industry, like vendors and managers.
Founders/Launch year: Ioana Dragomir, Larisa Burda, 2021.
Solution: Romanian-based Voxa is developing a streaming solution for audiobooks, but also e-books, and podcasts.
Founders/Launch year: Catalin Mester, Dan Vidrascu, 2021
Solution: Romanian Vreestory is a VR/AR studio that offers XR experiences, custom-made apps, and content to its enterprise clients. They develop products, but also create training sessions for their partners to implement them to their users.
Founder/Launch year: Andrei Ciobotaru, 2017.
Solution: Romanian-founded WOCOO is a social network for movies, where film producers or distribution teams can connect with audiences directly and develop a new income source.
Founder/Launch year: Andrei Muntean, 2016.
Solution: Bulgarian 7arts.bg offers a cultural streaming platform. Art aficionados can watch movies, opera, ballet, theater, and even stand-up comedy.
Founders/Launch year: Andriana Petkova, Dany Damyanov, 2020.
*The names are in alphabetical order.