Bucharest,
Romania ~
To do business responsibly, within social and environmental boundaries, has already become the status quo for companies in many economies around the world. But to do so often requires a strategic shift in the company's business model. One of the consequences is that jobs for sustainability professionals are blooming. But what do they entail?
Is working as a sustainability professional one of the careers of the future?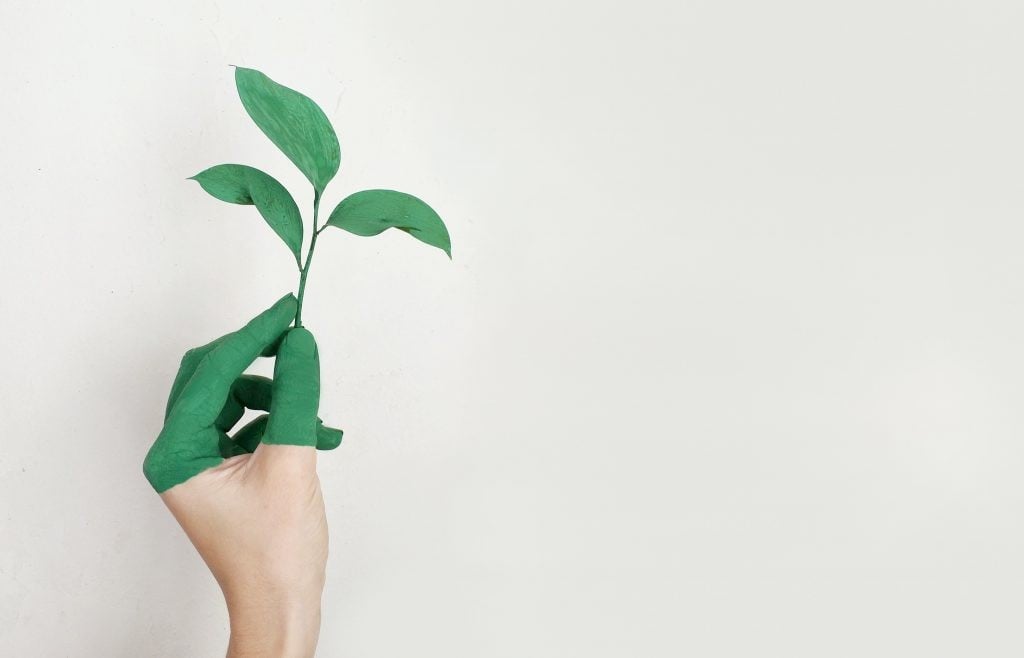 Research shows that sustainability professionals job postings have increased by 10% in 2019. The COVID-19 pandemic caused further disruption in the global workforce, nudging organizations to reimagine their environmental and social stewardship. On LinkedIn, sustainability job titles have also grown by 7.5% in 2019. Sustainability roles and departments mainly focus on one of the following areas:
Environmental, social, and governance (ESG) investing

Impact measurement and sustainability reporting

Sustainable supply chain and waste management and minimization

Sustainable product innovation

Employee engagement and diversity, equity, and inclusion

Marketing and communication
One of the reasons we see companies open sustainability positions is the complexity of the issue. Firms do not have the luxury of a straightforward, one-solution-fits-all approach to making their businesses, or their client's businesses sustainable. These are deep waters they need to navigate and, in doing so, to uncover new insights about how their economic activities affect a multitude of stakeholders. And like any strategic issue, business sustainability goals require dedicated resources and long-term commitment from all stakeholders.
Even if small at the beginning, building a sustainability team is a promising step for companies in understanding and improving their impact. And with so much greenwashing, polluting our minds from all directions, it could be a good strategy to avoid misplacing all attention on communication and to focus on solving the problems instead.
To get a better grasp of what the role of sustainability professionals at tech companies is, The Recursive talked to Stamatia Betsi, Climate Action & Sustainability Business Development Expert at SAP South EMEA and Marko Damjanovic, Sustainability Coordinator at Clarivate, in Serbia.
The Recursive: How did your journey lead you to a role in sustainability?
Stamatia Betsi: "Sustainability and Climate Action was always part of my agenda. 5 years ago, I voluntary joined an internal team within SAP, that was working on a climate action project. Beyond our daily work, we came together every week for 2 years, and we worked on creating a B2B and B2C solution to submit on an internal competition. Then in January 2021, I joined the newly formed sustainability team in EMEA South."
Marko Damjanovic: "I was looking for different positions in NGOs. And then I realized that something that is part of my passion can also be achieved in the corporate sector, where everything is more dynamic. So, advancing through my marketing positions, I noticed that we were getting opportunities to start working on sustainability projects. And that is how I seized the opportunity to work on my first ESG report."
How is your current role incorporated into the wider strategy and business model of the company?
Stamatia Betsi: "SAP has a global team focusing mainly on the sustainable strategy of the company and the creation of the SAP products. The newly created EMEA South team that I am part, is more sales-focused, promoting the SAP sustainability solutions to our customers, and trying to change people's mindsets to support a more sustainable future. For now, we are a small team of four."
Marko Damjanovic: "In our case, sustainability reporting is a core issue for the whole company. And we are lucky to have huge support coming from the board of directors and the CEO. We want to be transparent with all the stakeholders and reporting helps us also understand what are the gaps and how we can improve our business. This was the first year of our sustainability report. And we were already able to follow up on the lessons and implement improvements because the reporting made it very clear what is important for our stakeholders. "
Would you walk us through a day on your agenda?
Stamatia Betsi: "I'm doing a lot of research and read a lot. You always need to be on top of things. You must be informed of the new regulations from the European Commission, the innovations that exist in the market and many others. Recently, our team started a content series called "Green lives" on LinkedIn. We take a specific environmental topic and elaborate it in a 45-minute discussion. We are also producing articles about environmental, social, and governance aspects. We are conducting surveys to understand market trends and expectations. And, of course, the main thing of our everyday activities is meeting with customers. We need to understand what their strengths and weaknesses are in terms of sustainability and how we can help them."
Marko Damjanovic: "A big chunk of my day I focus on sustainability reporting. Our analysis and reporting is the first step in assessing where we are and how we can improve. I work with many internal stakeholders, who are helping me assess and improve different areas of the business.
I also work with various stakeholders on third-party sustainability questionnaires and customer surveys. We are primarily focused on social and governance, while environmental issues are less important due to the nature of the tech industry. Work on questionnaires and surveys helps us evaluate the most critical issues and potential solutions.
And thirdly, we are communicating our sustainability efforts with colleagues. It is becoming increasingly important to educate and help our employees understand what we are doing to be a sustainable business.
What is the most interesting aspect of your role as a sustainability professional?
Stamatia Betsi: "As I mentioned before, it takes a lot of research to stay on top of things. But what I have realized is that the more you read, the more you realize that you do not know. And this is the most interesting part – kowing that you always have to learn something new."
M.D.: "There is a misconception, which leads people to think that sustainability is only about environmental issues. But it's more than that. We also cover social and governance issues. So, in some way, I feel that I am helping my colleagues feel better in this company by, for instance, working on many diversity, volunteering and learning and development initiatives. I am happy to be making a positive impact and working with amazing colleagues from different departments."
What advice would you give young professionals who are interested in pursuing a career in sustainability?
Stamatia Betsi: "Sustainability is a hot topic in discussions nowadays. Big companies need to comply with the new regulations, consumers are more and more sensitive to the products they buy, and investors select projects based on their ESG impact. But I believe not too many people or companies are really acting on it, implementing sustainability in their everyday life or in their businesses. In the future, all companies and consumers will be obliged to take action. So, if you want to be a future leader, you need to act today."
Marko Damjanovic: "I will make an analogy. We fairly recently had the Internet revolution that impacted all of us. For most of us, it changed the way we think, the way we work, the way we do our day-to-day activities. I see sustainability as another revolution – and it is happening right now. My advice would be to always stay in touch with everything that is happening on the market, with what the world needs. We need to keep educating ourselves. And we need to try to share the knowledge that we have collected."