Bucharest, Cluj, Timisoara,
Romania ~
SaaS platforms for fitness professionals to connect with more people. Nutrition apps to learn how to eat healthily and even order ingredients in the comfort of your home. Personalized workouts and tools to boxing from wherever you are. These are some of the solutions that Romanian startups have been developing in the last few years for the nutrition and fitness vertical.
HealthTech has seen enormous growth in the last year due to the pandemic. Limited access to professionals and general health awareness are the growth drivers backing it up. As the telemedicine vertical is on the rise in Romania, so are other solutions that founders are developing to digitize access to both dietitians and instructors.
The innovative solutions from the ecosystem players aim to bring the gym to people no matter where they are, be it at home or a hotel for a business trip. Dieticians are utilizing technology to create custom-made nutrition plans both for children, and adults.
Bucharest-based NutritIO, is a B2B SaaS startup targeting dietitians and nutritionists. Co-founded in 2016 by Laurentiu Nicolae as CEO and Dragos Gurgui as CTO, the app aims to provide doctors and trainers with technology to deliver personalized diet plans in real-time and communicate better with more clients.
"The nutrition market is growing rapidly in Romania. There are more dietitians finishing school every year and doctors are starting to send people to dietitians to help them get better. People are also becoming aware of the fact that nutrition is not only for those who want to lose weight, but for a healthy lifestyle, and for disease prevention and treatment," Laurentiu Nicolae shared.
In the fitness niche, Hyperhuman, the Bucharest-based B2B platform, uses AI technology to simplify studio-quality workout videos for fitness professionals. With the tool launched in 2020, Bogdan Predusca, Dan Nica, and David Teodorescu aim to transform videos into real-time adaptive training content for instructors to monetize their skills.
"Every new fitness app, hardware, wearable or physical product that pops up in this dynamic market creates an even higher demand for diverse, personalized content. Content is the ultimate customer retention driver for every product out there. 1:1 solutions simply don't scale," Bogdan Predusca said.
Health and Fitness market overview
The European Health and Fitness Market Report for 2021 shows lower numbers compared to the previous year. Over 50M Europeans owned a fitness membership in 2020, compared to 64M a year before. This created revenue of €18B, with over four months of lockdown, compared to €28B in 2019.
Statistics show that the year 2019 was the best one so far, with a yearly growth rate of 5% since 2014. With physical gyms unavailable, it looks like people have turned towards digital solutions, like platforms and apps, to keep in shape.
In Romania, reports show that the health and fitness market players are indicating an interest in premium memberships as people want more personalization from their workouts or food and supplements recommendations. The local market is estimated to reach €360M by 2023 and companies are set to tackle respondents that don't yet have a membership.
Amongst the reasons people don't go to the gym is lack of time, financial resources, and access, especially in the last year. The Recursive takes a look at the nutrition and fitness startups trying to access people from the comfort of their homes.
"Another trend is a holistic approach – instead of taking care only about what someone eats, dietitians are helping people implement changes on how much sport a person does, how much water they drink, and how much they sleep to control the stress levels," said Nicolae.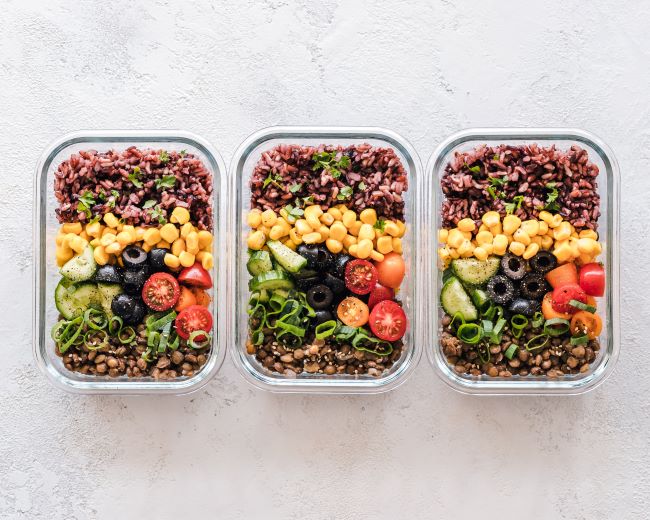 Business-to-business nutrition and fitness startups
In the B2B nutrition niche, startups aim to provide digital tools for health and fitness professionals that want to promote their brands online, as well as manage more clients at the same time. They also provide a marketplace for different types of players, from doctors and nutritionists to healthy food providers.
Laurentiu Nicolae from NutritIO app shared that as more professionals appear on the market and TV, more people are inclined to connect with a dietitian to discuss their lifestyle. He explained that people aren't looking for restricted diets anymore, but to learn the principles of healthy eating.
The virtual assistant's target is to automate and digitize processes and help professionals address more patients. "We have reduced the time a dietitian spends with a client by up to 90%," Nicolae added. Their program can analyze recipes, meal plans, and food journals and compare them with their food and nutrients database.
Since the launch, the team has worked with 60 paying clients from countries like the US, UK, Romania, Germany, France, Middle East, Australia, and Canada. They have had over 15000 users and 9000 professionals using the app.
"We have chosen Romania because this is the market where we started. We added Germany and France because we realized the apps in those markets are somehow behind in terms of innovation and user experience," Nicolae concluded.
Another tool in the niche is the Moshee app. The Constanta-based digital nutritionist targets parents that are beginning the weaning process as their babies reach six months of age. Their business model is B2B2C as medical specialists recommend it to new parents to learn how to feed their babies. The tool, launched in 2018 by Alex Chirita, creates personalized meal plans based on specialists' recommendations and the users' preferences, which the user can order with one click.
What is cooking in the fitness niche?
In the fitness industry players are trying to attract more people into the gym, bring the gyms at home for others, and automate the processes for professionals that don't have the necessary tools to develop workout videos.
While many startups are focusing on bigger markets, like the US, UK, and AU, Hyperhuman's co-founder and CEO, Bogdan Predusca, said that the Romanian market is a great testbed as the region is known for its early adoption of new technologies.
"There are many companies that can't create diversified content for their audience and we offer an API to license curated premium content from a global network of trainers and instructors," Predusca shared.
So far, the team has professionals from 15 countries using the platform. The B2B users can create 2-3 reps of exercise footage into a library of reusable studio-quality workout videos that can be turned into personalized workouts for many clients, based on their goals, biometrics, and training environment.
Another company that tackles the B2B2C niche is Fitpass, a Bucharest-based startup that offers a monthly fitness membership that gives users access to fitness studios, gyms, and sports clubs in Romania. The solution was co-founded by Gustaf Kornias and Ciprian Hetea and they have over 280 gyms available, physically and online.
Business-to-customers nutrition and fitness startups
There are also a few startups that are tackling the B2C niche directly with both nutrition and fitness tools.
Sport is definitely on the Romanian startup founders' agenda, for business, as well as for pleasure. Discover how successful SEE entrepreneurs spend their free time.