Bucharest,
Romania ~
We live in a world where refined carbs are part of our DNA. Although donuts and sugared lattes are a great treat, to indulge in from time to time, these can lead to the development of metabolic syndrome, and later on, to diabetes, and cardiovascular diseases.
Here is where Crave Bespoke Nutrition comes into the picture with an app that aims to teach people how to eat right, lose weight, and regain their health. When a user creates a profile, they can receive a personalized meal plan, backed by a menu and a shopping list. But they can also get support with recipes, exercise videos, and a personal nutritionist.
The tool is based on proprietary algorithms and provides combinations of meals that will cover daily nutritional needs. If a user feels a craving will cloud their wellness judgment, they can talk to a nutritionist to adapt the meal plan as they go on with it.
The woman behind the wellness tech
The need for personalized nutrition came to the founder of Crave Bespoke Nutrition, nutritional coach Cori Gramescu, from her struggles to maintain her weight. And data from over 30K clients that she supported on their way to a better version of themselves through the years as a fitness coach.
Investors liked the idea as well. While Softbinator Technologies, led by Daniel Ilinca, is behind the proprietary algorithm, serial entrepreneur and investor Andrei Pitis was amongst the first to back up this woman in tech from Romania.
"With Cori, I invested in a domain – fitness and nutrition, that I did know something about, but what drove me was the fact that she already had a business that was profitable at the time and she wanted to expand it internationally. I thought I could help with that and she is executing it already. She is very driven and resourceful as an entrepreneur," Andrei Pitis shared in a previous interview about the nutritional coach.
To discover more about the future of nutrition, we talked to Cori about the development of Crave Bespoke Nutrition, how AI can help us learn about metabolic health, and scaling the business in the U.S.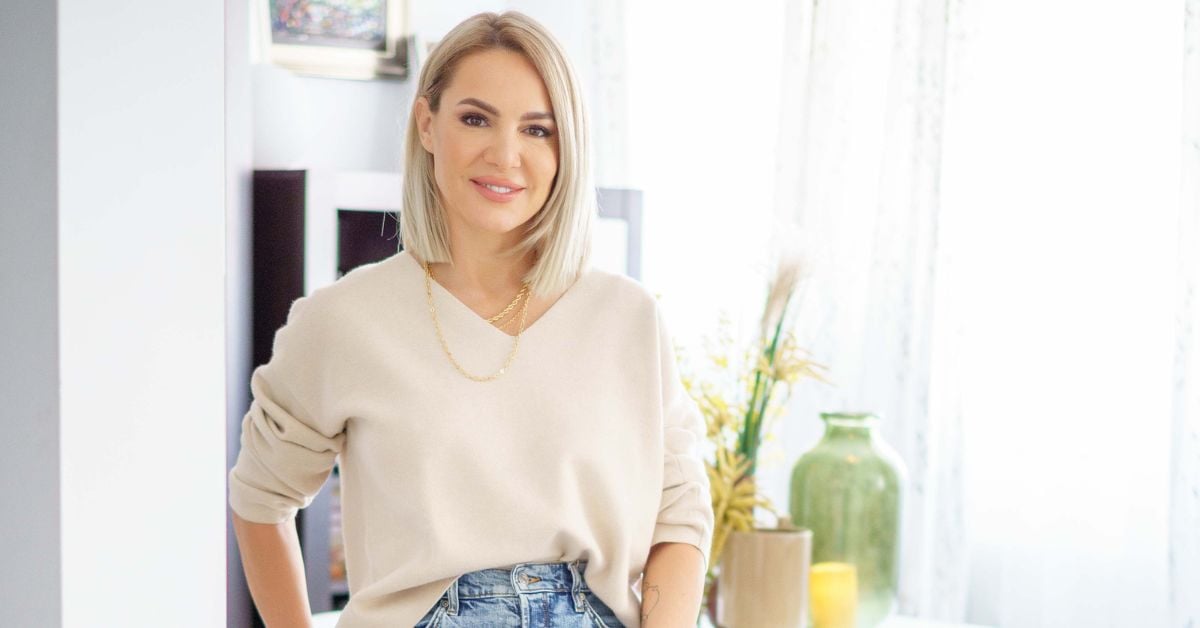 The Recursive: What motivated you to launch Crave Bespoke Nutrition?
Cori Gramescu: My journey in the field of nutrition started with a personal quest to find the best solutions for weight maintenance and healthy habit forming. After gathering data from more than 30.000 clients over the years, I started looking at the problem dieters face from another angle.
The solutions that work – namely personalized interventions that teach people how to eat healthy, according to their preferences, are too pricey and most people cannot afford them, while the cheap diet apps face a massive churn rate. 88% of dieters will drop out of using the app by the end of the first month.
With Crave Bespoke Nutrition we will democratize large-scale access to affordable, personalized nutrition for metabolic health and weight loss using foods you find in any supermarket store.
What can you tell me about the development of the solution so far?
The app is finalized and we are currently assisting 600 clients worldwide, most of which are in the United States, in their journey to improve metabolic health.
We are close to finalizing a study regarding the use of our technology and system on a cohort of 20 obese women with metabolic health. We are thrilled that in just 3 months they have seen their blood sugar and blood lipids levels improve while losing 5% of their body weight monthly.
These amazing results encourage us to accelerate our launch in the US.
Can you share some data about the market you are targeting – why the U.S., why opt to develop this type of diet and prevention product?
Our market consists of overweight and mildly obese adults that are in various stages of developing metabolic syndrome, a condition that precedes diabetes and cardiovascular disease. 88% of Americans and 59% of Europeans will develop metabolic syndrome in the next 3 years or already suffer from it.
Metabolic syndrome costs insurance companies in Germany €24K for each of the 18M people suffering from the condition, while an American with metabolic syndrome pays $3K more on medical care.
Using our app, clients can manage their nutrition, and receive personalized recommendations. The foods we use are found in any supermarket store and the ingredients cost 70$ per week while requiring minimum cooking time.
How does the solution work and what needs does it cater to?
The users create a profile, select their desired meal plan and personalize their selection. Then, they receive a personalized menu, and shopping list, and depending on their subscription – exercise videos, recipes, and a personal nutritionist to assist them.
Crave helps clients reduce the daily stress of dieting by offering completely personalized meal plans for metabolic health and weight loss. They also manage hunger levels more efficiently, reduce food waste and learn to cook at home to better manage their lifestyle.
How is this different from other solutions on the market?
Regular diet apps are just calorie trackers and some of them offer API-based recipes. We create completely personalized meal plans just like the ones you would get from a good nutritionist.
As a nutritional coach, can you tell us if food could be a cure? Can users describe their medical conditions (e.g. they need to have a strong immunity to fight some type of virus, or they have food sensibilities to a variety of ingredients) to get a personalized menu?
Our long-term plan is to expand the algorithm we use in Crave into a B2B solution for medicalized nutrition. We are currently working to prove the traction our system generates for the end-users, then create the interface businesses and doctors can use to offer personalized nutritional recommendations for their users. Of course, this means exploring the various angles of functional medicine and medicalized nutrition for metabolic, reproductive, or immunological health.
What is the traction one year after the launch in September 2021?
In September we launched the model of the app. Since then, we have €95K in recurring revenue and we see increased interest from consumers in our target markets, while our local clientele continues to improve retention.
What are your goals moving forward after the initial €200K angel investment?
We are now opening a new round of investment, a pre-seed that will allow us to scale to the US and start developing the machine learning part of our algorithm, to generate a completely personalized journey for our clients.
What is your long-term vision for the use of AI and ML in the wellness sphere? Is there some unhealthy boundary that shouldn't be crossed?
The beauty of AI is that it will democratize large-scale access to personalized nutrition. Most people have the same foundational needs in the field of medicalized nutrition, and good ML will help design personalized journeys that solve the habit-forming issue and assist clients to become healthier within their comfort zone. The only thing we need to pay attention to is to follow the scientific discoveries with our models and validate them thoroughly in the medical world.