Bucharest,
Romania ~
We spend more than 90% of our time on mobile phones. We chat, we email, we scroll, we use numerous apps. This has created a siloed and fragmented ecosystem. Romanian-born Madalina Seghete, a co-founder of the Silicon Valley tech startup Branch, wanted to figure out a way to change this. Her goal is to transform the mobile ecosystem into an open, connected, and relevant space for the end-users.
Madalina Seghete was born in Bacau, Romania. Before moving to the US, she lived in Bucharest for a few years and studied at Mihai Viteazul National College. She then studied computer engineering at Cornell University. After graduation, she did her master's in management science and engineering at Stanford.
Her career path led her to different roles, from software engineer to business analyst and developer. In 2012, she co-founded Kindred Prints, a mobile app with which you could print photos directly from your phone, but after two years they decided to pivot, sell the project, and focus on Branch.
"When we built the Kindred Prints app, we had no idea how hard it would be to drive new users to our app. All we wanted to do was to link to special offers within the app, but we were finding edge cases that broke our links. From these issues, one question arose: why hasn't anyone solved mobile linking?" Madalina shares.
Inside Branch, the deep-linking platform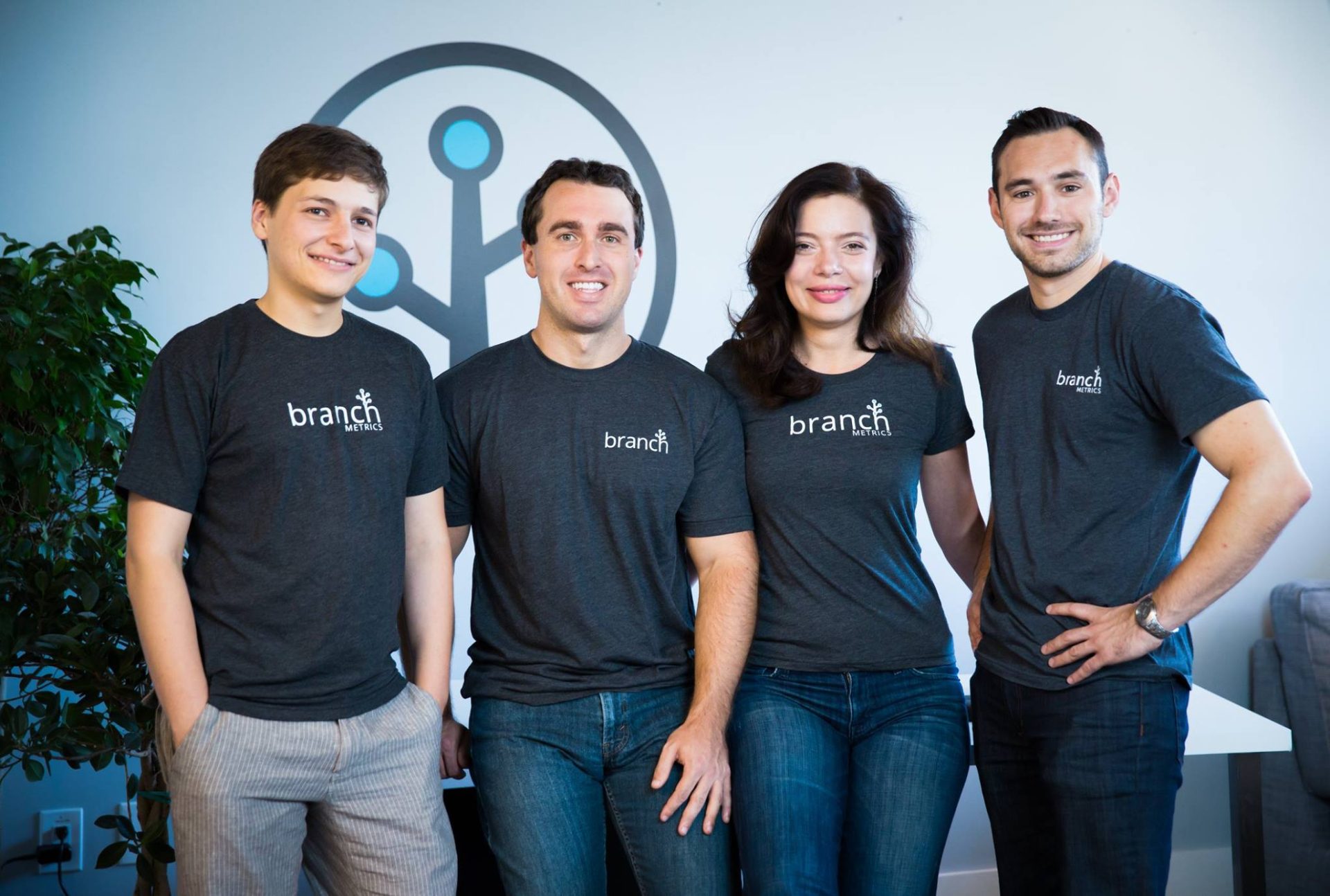 She co-founded the California-based tech startup in 2014, along with Alex Austin, Dmitri Gaskin, and Mike Molinet. Named one of the fastest-growing companies in North America in 2020, its goal is to help digital companies increase ROI, decrease wasted spend, and eliminate siloed attribution, thus offering a better mobile experience through a linking infrastructure.
Here, Madalina leads the marketing team. They create campaigns, organize events, and develop content for the mobile community. Daily, customers generate 100M URLs and they have to process over 2.5TB of raw data.
"Having a mixed founding team, not just in terms of gender, is critical to ensure there is a diversity of thought and varying interests in the area of business. I've seen many businesses fail because everyone wanted to focus on the same thing. At Branch, we work so well together because we have different strengths and weaknesses. I was interested in marketing, being creative, and building a culture, while others were focused on the business or engineering challenges," she says.
So far, the company has raised over €600M in different series, with the most recent one, of over €270M, at the beginning of the year. Now valued at $4B, Branch is set on expanding its mobile linking platform, transforming its mobile measurement partner solution for paid media, and accelerating the research of app discovery to move the ecosystem into a privacy-centric era.
Branch has over 500 employees in 16 offices around the world, including some with Romanian DNA. They have over 100K clients and amongst them, we found Airbnb, Ticketmaster, Pinterest, Slack, Starbucks, Nike, and Under Armour.
Asked what are her top tips for scaling a company long after the critical three years, Madalina shared with us that it all gets down to:
"Start building:

don't wait for the perfect idea or the perfect time to start a business, there's never a perfect idea or a perfect time."
"Keep on building:

we made lots of mistakes and failed a lot on the journey to build Branch, you'll learn as much from your failures as your successes."
"Do things that don't scale:

you'll operate very differently with 10 people than with 100s of people, so just start with what you can do today to get an idea off the ground and worry later about how to make things scalable or repeatable."
Creativity and investing outside of Branch
To be able to be creative at work, Madalina keeps her schedule packed with writing, podcasting, and public speaking. In her free time, she reads or listens to books on topics that vary from business and culture to sci-fi and fantasy. You can follow her on Goodreads for inspiration.
"I've also been lucky to foster a community with a group of amazing fellow female founders. I highly recommend that everyone find a supportive community of people who have similar challenges, and if it doesn't exist, build it!" Madalina adds.
Looking to give back to the community, she is an investor at XFactor Ventures, a VC looking for female-founded or mixed-gendered teams to invest $150K into pre-seed or seed-stage rounds, and a Sequoia scout. So far, she has invested in seven companies with a woman CEO or founder. She is looking for B2B or mobile solutions due to her expertise in the field.
"I think what makes me a successful woman in tech is what makes any successful person in tech: grit, hard work, and seeing challenges as opportunities. While being a tech founder may seem sexy, it is harder than many people expect as you only hear the success stories. You have to be willing to sacrifice for something that is very high risk and low success," Madalina concludes.