Tallinn,
Estonia ~
Around the world, our food systems have been massively hit since the start of the Covid pandemic, a blow accentuated by Russia's war against Ukraine. For Laava Tech, a Tallinn-based agritech startup, the current crisis has revealed what are the key vulnerabilities in the food sector: low capacity for internal food production and dependency on imports. Founder and CEO Tatsiana Zaretskaya further shares with The Recursive:
"A lot of countries in Asia, like Singapore or China, but also in Europe, like Sweden, are trying to increase internal food production, as imports were cut off during food supply chain disruptions in the last couple of years."
The rationale behind heavy reliance on imports has often been that countries struggle with limited inland capacity for food production. Yet new indoor farming technologies, including a controlled environment, vertical farming, and hydroponics (Ed.note growing plants without soil) are proposing a solution to dramatically reduce resource use, including land and water.
An important note here is that indoor farming is currently too expensive as an upfront investment and not really a solution for many countries around the world.
"Obviously, (Ed. note the food crisis) will affect the poorest countries where they do not even have a chance to create any substitute to their current system. And then, as a chain reaction, it will affect all other countries, as well. Because if some countries in Africa cannot provide enough food to their people, it will start internal conflicts, which will probably grow into external conflicts. The only timely solution to stop aggravating the food crisis for these countries is to stop the war on Ukraine," Tatsiana Zaretskaya adds.
In the rest of the interview, Tatsiana further shares how indoor farming works, what challenges Laava Tech addresses, and their growth plans in 2022 but also how she developed in the field of climate tech as a woman and what she advises other founders to focus on.
Tatsiana put on the entrepreneur's hat at only 23 years old, yet she has already achieved several recognitions, including a place in the Forbes 30 under 30 for Industry and Manufacturing ranking in March 2020. She has mentored many startups, and has recently founded her second company, Meliora, a carbon offsetting trading platform.
On May 12th, Tatsiana Zaretskaya will be a guest speaker at the Digitalk Conference, happening in a hybrid format in Sofia. She will take part in a panel discussion with female founders from CEE on the topic of "Tech for Good".
The Recursive: What role can innovation and new agritech technologies play in building resilience in our food systems?
Tatsiana Zaretskaya: Technology can make production cheaper. For example, the technology at Laava Tech, dramatically decreases production costs by tackling a key element: energy consumption.
We should consider investing in any technology that allows us to reduce resource use, whether its energy or water.
New agritech technologies are also trying to avoid chemicals and pesticides, so we get food not only in greater quantity but also of higher quality.
These technologies have a substantial cost upfront, however, in the long run, this is pretty much the only solution we have to create a resilient sustainable food supply.
Furthermore, we need more entrepreneurship and more doing. We do not need more talks raising concerns at this point. Everyone knows about the problems. Today, it is more about action plans and implementation.
Just as an example, Elon Musk once offered to donate a sum of money to help solve world hunger (Ed.note $6 billion) if he was presented with an actual plan on how to do it. No one was able to present such a plan.
The takeaway here is that even if we are interested and able to channel money, we do not have a written down plan, concrete steps that we can take to solve our challenges. Money gets lost in bureaucratic processes. We need to build projects that are actually doing something on the ground and can be scaled.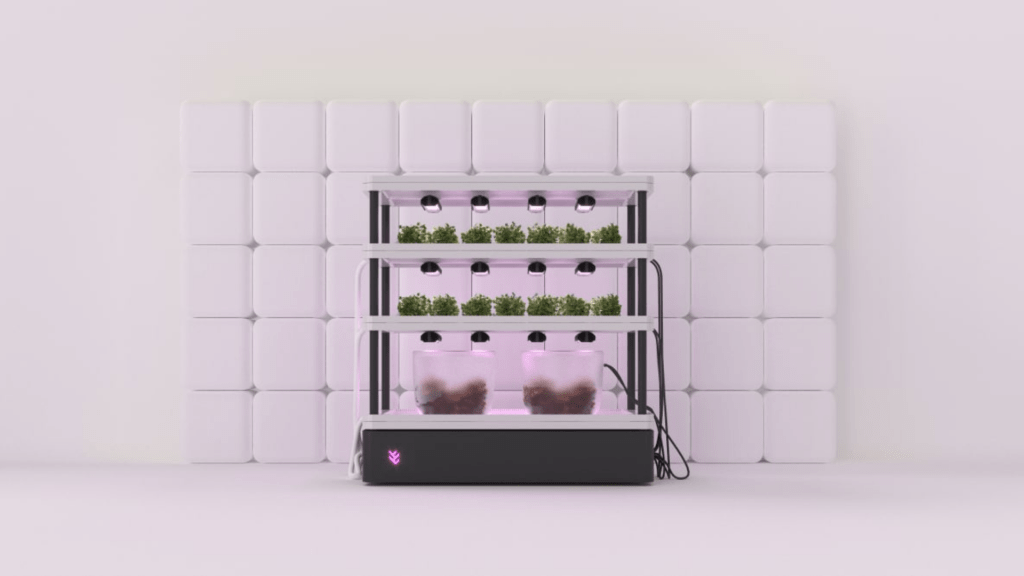 What is the proposition of indoor farming?
The main drawback of outdoor farming is that we do not have enough suitable land to produce the food we need to meet increasing demand. The quality of the soil can decrease in time due to agricultural practices; we cannot produce endlessly in the same space. Then, food production can also be affected by water, air, and land pollution.
Yet, we will need 70% more food within the next two and a half decades. And indoor farming is pretty much the only solution that can help us meet this demand because it can be scalable

.
With indoor farming, you reduce dependency on land usage because you can also grow food vertically. Then, the controlled environment allows you to increase the quality and quality of the food produced. Indoor farming uses less resources, such as water, which is a scarce resource in certain regions. You cannot grow food in certain regions specifically because they do not have access to water. Also, you can grow pretty much anything you want in an indoor environment.
Where does Laava Tech come into play as an agritech solution for indoor farming?
At Laava Tech, we started with technology that helps to decrease light energy consumption from LED lights by up to 90%. You would think that LED lights decrease energy consumption already compared to fluorescent lights but in the case of big farms, of tens of thousands of square meters, this is still not enough to reduce high energy bills. And energy prices are on the rise, so it becomes less profitable to sustain an indoor farm. Our solution helps reduce energy consumption significantly.
In addition, we developed a fully automated system that allows you to control not only light but anything from air flows to irrigation. We help to collect data from various sensors; basically, any IoT devices on the farm can be connected to our controller and our cloud. Then, our system helps you manage the facility, as well as optimize resources to keep the same yield or even increase it.
What were some milestones for Laava Tech to date, and what are your objectives in 2022?
We have received support from the European Commission, the Ministry of Environment in Estonia, and Sony's venture capital arm in Europe (Ed.note after participating in the Sony Startup Acceleration Program, in 2020). We currently have clients in various countries in the Nordics, the Baltics, as well as outside Europe.
Our main goal in the upcoming year is to increase the square meter coverage for our clients. We are also looking to build enough stock for our product, because we use microchips and there is a global shortage that we fear will only get worse.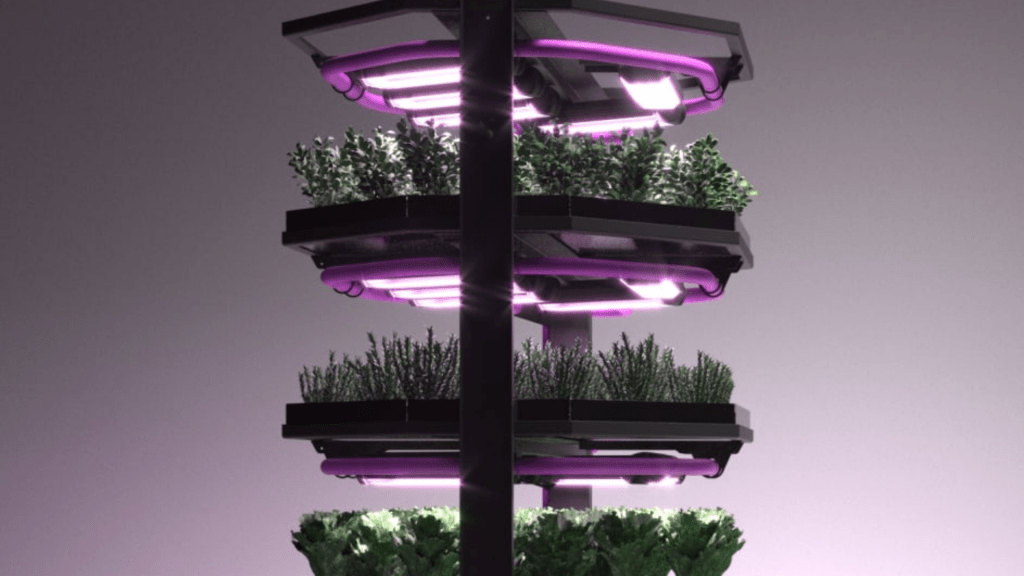 How was it for you to develop in your field as a woman?
When I started Laava Tech, I was quite young – 23 and a half. And the first time meeting people and talking about the startup idea, the general message was that I was too young and also a woman, so I do not stand a chance.
You are not allowed to be ambitious or smart when you are a woman. If you are a man, being ambitious and taking risks is great. But as a woman wanting to take risks, you cannot possibly be smart enough to build anything meaningful.
When it comes to the clean tech industry, in the European Union, only 0.8% of funding went to female founders. And we're talking about the 21st century in the European Union, so you can imagine that in many other countries, it is much worse.
One reason is that in a sector that is so connected to deep tech and research, such as agritech, they just don't believe you can do it as a woman. Women are actually highly involved in agriculture worldwide. The large majority of field workers are women. But then, if we look at big food companies, these are mainly led by men.
Another thing is that when you are starting a startup, you need to hustle a lot. If you are a man and you are starting a company, no one ever asks you if you have a child, whether you could travel without your kids, and so on. But as a woman, you immediately face these questions.
The stereotypes still hold. You are expected to be nice. But if you're nice, no one hears you. They then want you to be more present and speak out loud. But when you do, you are considered aggressive, which is also seen as a bad thing. How do you win?
You are also a mentor. What does this role bring you?
I have been a mentor in a couple of accelerators, both clean tech focused. It is a passion of mine. I think it is always useful to give other founders your perspective. I got the most help not from accelerators, not from investors but instead from other founders, so I want to give this back to the community.
What is your general best advice for other founders?
You can have a great product and a great team but you also need a network and people around you who will support you no matter what, who will give you an honest opinion and feedback, and whom you can trust. Because your network will be the source for your first investors and biggest clients, and it will give you invaluable advice on your next steps. Definitely surround yourself with the right people, who can be supportive but still critical.