Bucharest,
Romania ~
The digitalization and modernization of the manufacturing are probably two of the biggest challenges for the production companies, and ones that require lots of time and effort. However, one Romanian startup has a solution on how to expedite this process, while using less resources and achieving more.
For KFactory, a Bucharest-based Industry 4.0 startup engaged in enhancing operational performance for manufacturing companies, the future of this industry is connected to the adoption of new technologies, such as machine learning (ML) and artificial intelligence (AI).
Founded in 2017 by Romanian entrepreneurs Vlad Cazan and Adrian Dima, KFactory's platform and solutions use new tech to make life easier for manufacturing companies, management and their employees.

Using data in the most efficient way
One of the company's trademark solutions is its Team of Virtual Engineers, a platform that is connected to all data sources in manufacturing companies and subsequently helps them make the best use out of that data.
The idea behind the Virtual Engineers was born while KFactory was observing what was going on at big factories during operational processes such as production and maintenance, one of the startup's founders, Vlad Cazan, tells The Recursive.
First, according to Cazan, there is a big shortage of skilled workers in the industry, which already is a major issue for most manufacturing companies around the world. Then, most of the IT systems that are used by such companies are outdated and not integrated or connected and effectively make the process of gathering data more difficult. Finally, there is also the unstructured communication flow between the management and workers, which results in lots of wasted time and efforts.
To solve most of these issues, KFactory came up with the idea of a platform that can be connected to several data sources and then extract the most useful data that speeds up the operational process.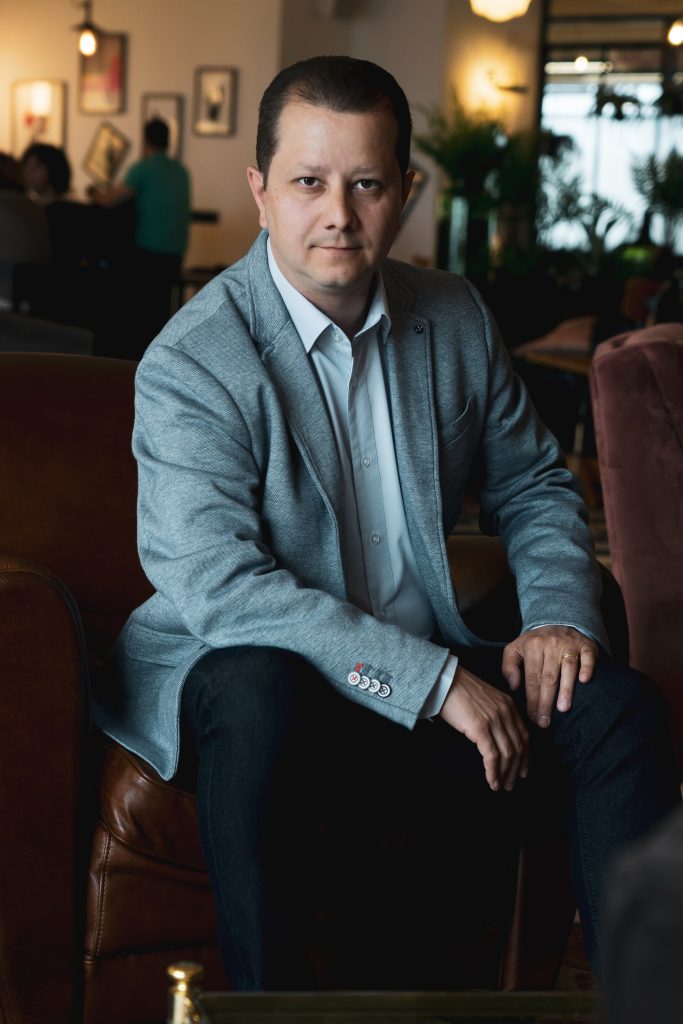 "We are bringing the data into our backend platform, crunching it and putting the business process on top – maintenance, quality, production, internal supply chain, and then we are communicating the output to the final user through a familiar and simple tool such as chat, currently through Microsoft Teams but we are looking to extend to other chat platforms/applications," Cazan tells The Recursive.
In that way, the platform is able to extract data immediately on request or to send tasks, push data back into the factories' IT systems, thus lots of manual data input can be automated. Some of the benefits that the Virtual Engineers have brought to companies is an increase of 80% in accuracy of operational decisions, as well as providing up to 50% more time for the engineering teams to focus on their core activities.
"We are doing real operational process automation and basically we are automating as much as possible, therefore we could free up time so the skilled workers could do their jobs with less effort, and at the same time we are somehow trying to solve the daily challenges in these factories," Cazan emphasizes.
The Virtual Engineers is just one part of KFactory's platform – as it also has KFactory Core, a digital tool that collects data directly from the production line; KFactory Analytics, a tool for complex visual analysis of historical data in production, and KFactory Knowledge, which uses machine learning algorithms to identify and classify production trends.
Expanding and conquering new markets
At the beginning of February 2022, KFactory raised €600K in an investment round led by CVC Fortech Investments, financial investment company SIF Transilvania, and early-stage VC Sparking Capital. Additionally, the company has also managed to increase their customer base by 500%, and has over 300 factory machines connected to their platform.

After successfully operating in Romania for the last five years, the startup now plans to use the fresh funds for its international expansion on the DACH market.
According to a survey made by the German Federal Ministry for Economic Affairs, more than 90 percent of companies consider digitalization and Industry 4.0 as a top priority and a key element to remain in the market and be competitive.
Therefore, "expanding to this market is a key step for moving the business forward", KFactory's country manager for the DACH region, Erwin Sieber points out.
"These are the pre-conditions that we have found here in the German market where there are thousands of companies. Bigger companies, as car producers and larger suppliers, already have a lot of things done in the field of digitalization, but we can see that mid-size and smaller companies are still at the beginning," Sieber noted.
Additionally, there is the need of having a clear traceability in the production process, regarding the used raw materials, process parameters etc. up to the final product, which generates more data, most of it still collected on paper.
"This additional data needs to be handled somehow. Therefore, we are coming to the market with a platform which is helping the companies to generate the data automatically, by using KFactory Core, and also to analyze and help companies get real time information out of it. Then, they will be able to make decisions in real time and also to analyze data from the past and will have a good, professional continuous improvement process," Sieber said.
And KFactory won't stop there, as it has even bigger long term plans. "In our mid- and long-term plans the next market will be the US market – since it has a great potential for Industry 4.0," Cazan adds.
How startups can make a difference for manufacturing companies
While the future of manufacturing is connected with the implementation of new technologies, manufacturing companies can already benefit from working with startups bringing innovation to the industry.

"Manufacturing companies need to start working more with startups since startups are doing innovations, new solutions and technologies, and this is accelerating whole processes. The new technology is here – ML, AI, Virtual Engineer, technology that is somehow different to the old school IT approach," Cazan explains.
According to him, in the upcoming period this new technology will become more and more present in factories and concepts such as the Virtual Engineers, are a real game-changer since they offer a different approach to problem solving with technology.
"Generally, the manufacturing sector lacks digitalization, especially compared to banking, retail and so on. Some companies may have made some efforts in this direction, but there is a lot of room for improvement. There is a gap and especially in operational processes there are not too many solutions, so startups will play an important role here," Cazan says.
According to Sieber, companies themselves face some risks when it comes to getting the necessary qualified IT resources.
"Especially for mid or small size companies, to get qualified resources to work on digitalization topics brings a much higher risk than to start working with a startup which already has references in the industry. And the methods, knowledge and technology that a startup could bring in is a lot bigger than the contribution of an internal team of IT professionals, for example," Sieber adds.
Therefore, while most manufacturing companies aren't used to working with startups, KFactory's example proves that innovation can bring a lot of inspiration for how companies can modernize their operations.
"More and more companies in the industry will start working with startups, since there's also the benefit of how with a much lower budget you can also become connected to lots of innovations," Cazan concludes.