Berlin,
Germany ~
For Sead Ahmetovic, giving up was never an option. Born in the small picturesque town of Odzak in the north of Bosnia & Herzegovina, Ahmetovic later on moved to Vienna, where he started to work as a developer in a local Austrian startup. Afterwards he held various IT positions at different domestic and international companies.
Today, Ahmetovic is the CEO and co-founder of WeAreDevelopers, one of the biggest conferences in Europe bringing together developers and IT professionals from all over the world.
Despite residing in Vienna, Ahmetovic still tries to spend as much as time as possible in his native Bosnia, where he looks to bring his vast experience and help the local developer community.
"I was born in the town of Odzak in Bosnia, moved to Austria, was raised there, got my first employment and from there my career went on. I believe that the most important thing is to not give up, be persistent and success will come," Ahmetovic told The Recursive in Berlin, where he organized WeAreDevelopers 2022 World Congress in June 14-15.
Bringing together more than 8,000 developers from across the world

This year, the conference is finally back after two years of hiatus. The two-day event gathered more than 8,000 developers and 250 speakers discussing developments and insights on software development, best practices and future tech trends, as well as hiring and retaining IT talent.
A successful IT conference is not just about the technology-focused presentations or the product exhibition. It also features interaction and collaboration between tech professionals and experts.
Ahmetovic, whose main goal is to help developers level up their careers, also sees the conference as one of the tools to do this, mostly because it helps people widen their networks and therefore get more opportunities to grow their careers. The sentiment is also shared by participants such as Tomislav Tipuric, CTO at Croatian IT company Nephos.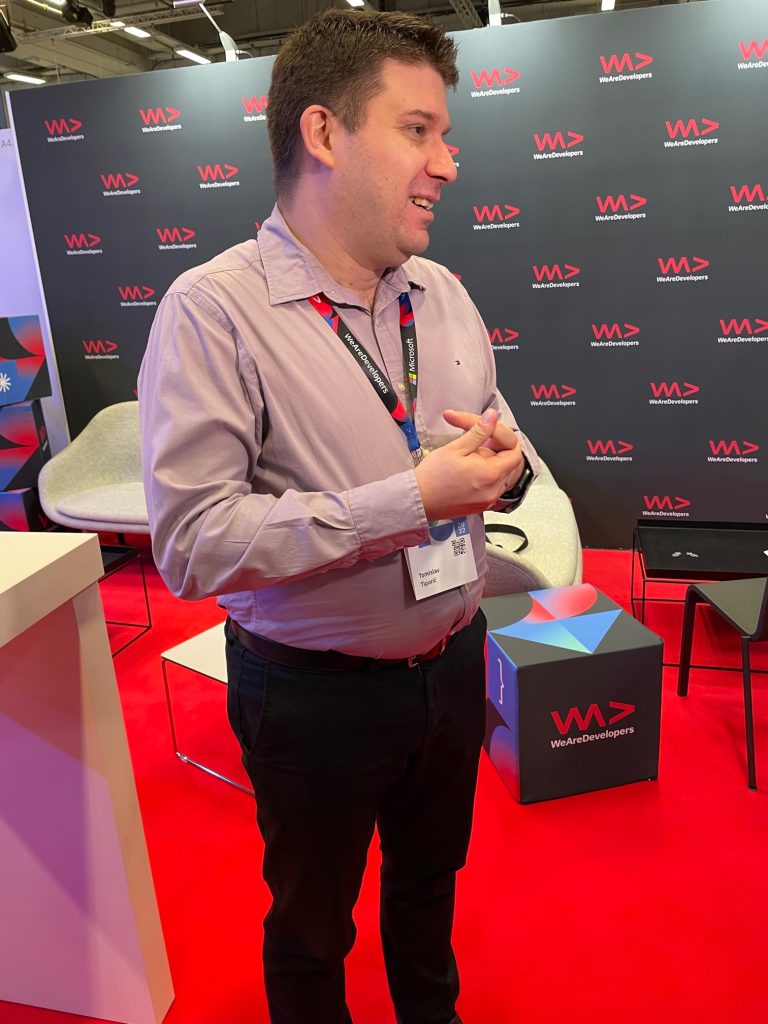 "This is one of the biggest developer events in Europe and in the world, and it is also a space where as a speaker, panelist, or just a participant, you can send your message and discuss your ideas with many people from the industry. And there aren't many places today where you can actually do that," Tipuric tells The Recursive.
This year, the conference hosted plenty of companies and IT professionals from the Balkans, which according to Ahmetovic has immense potential, and unfortunately isn't fully used yet.
"There is a huge potential in Bosnia & Herzegovina which is still not used to the fullest. We can witness this potential even here at the conference, where there are a few hundreds participants from Bosnia alone, and much more from the rest of the Balkan region, too," Ahmetovic explains.
The Bosnian is also a firm believer that young generations are those who are bringing new perspectives, and that innovation has to come through these minds.
Junior software developer Kerim Muharembegovic from Sarajevo is one of those young minds. Participating for the first time at WeAreDevelopers, he tells The Recursive that this is an experience to learn from those that have succeeded in the industry.
Muharembegovic is also a junior scholar at the Bosnia & Herzegovina Futures Foundation, a non-profit talent incubator and accelerator that looks to empower the country's youth through education, technology and leadership.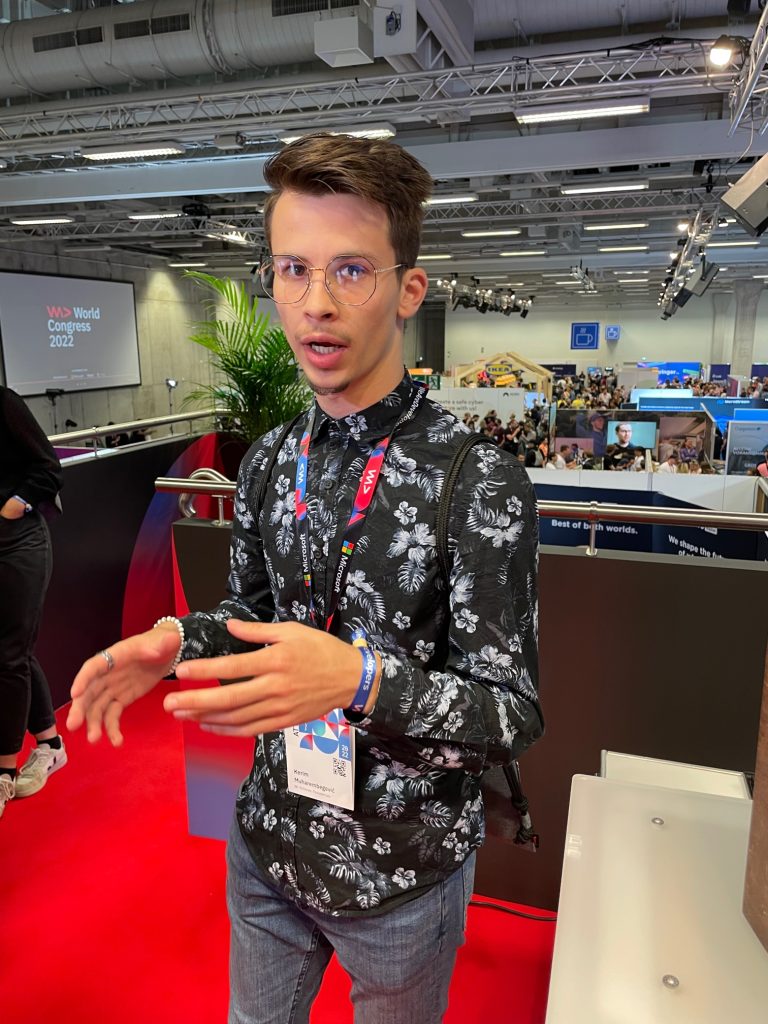 "The foundation provides opportunities for young people to meet up with people who have left Bosnia and are now working for large IT companies and hold important positions. In this way we can learn more from their experience, and when we can see that our people can make it out in the world, this is also motivating for us," he tells The Recursive.
Helping developers find the right opportunities
Together with young and up-and-coming talent, historically, the Balkans also has a very strong developer community, and today they have access to opportunities that allow them to succeed even more, WeAreDevelopers talent management director Ana Gospodinova tells The Recursive.
And one of the tools that helps them in their job pursuits is the WeAreDevelopers very own platform.

"We connect developers in many ways, we provide them with learning opportunities, networking opportunities via events and also whenever they need to grow their careers we also have built our internal product through which they can find jobs. This is an ML type of product because we have matching algorithms which are driving the suitable jobs according to their skillsets, on top of their profiles," Gospodinova explains.
As the IT industry is becoming more and more popular in the Balkans, countries such as Bosnia are also recognizing its importance and are looking to put the country on the global map.
"The government and the authorities in the country are also becoming aware that this is the best way to promote Bosnia on the global market and on the IT map, as a destination where there are young talents who have skills and ideas and are finding their path to success and to the market where they can be competitive," Adnan Pavlovic, regional director at WeAreDevelopers tells The Recursive.
And with conferences such as this one coming back as in-person events, the IT industry is also looking to get back another one of its important elements, Pavlovic emphasized.
"The IT industry is finally going back to direct contact between people, it is going back to networking, which is extremely important," he concludes.