Skopje,
North Macedonia ~
Skopje-based business developer and project manager Olga Rajcic never intended to become a part of the tech industry. For most of her career, Rajcic focused on developing her family business, as well as working on several social entrepreneurship projects.
However, all of this changed in 2018, when she met her fellow co-founders of Challenger – a mobile app that motivates its users to walk, run or bike more, and get rewarded for it by getting discount codes for products and services in local businesses.
Today, Challenger has several thousand users in North Macedonia who have traveled more than one million kilometers and approximately 6,000t/m3 of carbon dioxide have been saved using the app.
In an interview with The Recursive, Rajcic talks about her entrepreneurial journey, motives and inspiration for doing what she does now, the future of Climate Tech, and more.
The Recursive: How did you come up to your current position as a founder of Challenger?
Olga Rajcic: I had never had a clear intention to have a career in the tech industry, instead I always wanted to develop or grow a business. After finishing my master studies, I started working in my family business, but I was always looking for a new career challenge and personal growth. The hunger for knowledge, new impactful projects and new experiences is what led me to attend Startup Weekend Skopje 2018.
At this event I met Stefan and Teodora (Challenger's co-founders). This weekend has changed my career completely and took me to my entrepreneurial journey. My previous professional and volunteer experience shaped naturally my position in my team (responsible for business dev, marketing and community management).
If I look back at Olga in 2018 and the person I have become today, I would say I am grateful today because I have entered into a totally new industry and learned so many new skills and business real-life lessons. More are about to come, and I cannot wait to see where all of this will lead me.

When it comes to Climate Tech, how would you rate the potential that the Western Balkans have when it comes to implementing such solutions, apps and so on?
Every year we are witnessing new innovative apps and tech solutions around the region that are tackling climate change and protection of the environment. We are faced with many market gaps, due to bad implementation of laws, which leaves space for creative minds and entrepreneurs to solve these challenges by using technology.
I am confident that the Western Balkans have brilliant young entrepreneurs, especially in the field of climate tech, however we need support to take our solutions to more developed markets and expand our impact. We definitely need space for recognition and sharing our lessons, success moments and failures in order to learn from each other, and partner for greater impact. Only by sharing our stories can we further motivate other people to be part of climate tech, and convince them that creative and big things can also be built in this region.
I am proud of my team, because we never gave up, especially in those moments when people and our potential clients could not see the benefit of our product and were skeptical because they were afraid to implement something new. After COVID-19 and several pivoting, I can finally say that we found our market-fit. We say that it works and if someone buys our product here on the Balkans, imagine what we can do with it internationally.
What do you see as the main challenges in the field of Climate Tech right now?
Unfortunately, climate tech products are still not perceived as a necessity in the B2B marketplace, but rather as "nice to have" tools. This is something we are trying with my team to overcome in the next months, by adding more features and making our product more appealing to our target customers.
Moreover, we are definitely living in the most challenging times in the new history, which makes other problems to be priority of the agenda of each country and company; however, climate change and ways to tackle it is something that we need to take care of no matter what. In the next couple of years there might be a slowdown in the ClimateTech industry, however I do expect that this industry is something that will flourish in the years to come.
We should not forget that we have a Sustainable Development Goals agenda by 2030 where businesses as well as technology have to play a crucial role in achieving them. This is why my team has a vision to make Challenger a tool that will help companies be part of the SDGs agenda. Definitely there should be more investors and partners in this field in order to grow this type of startups and scale them up.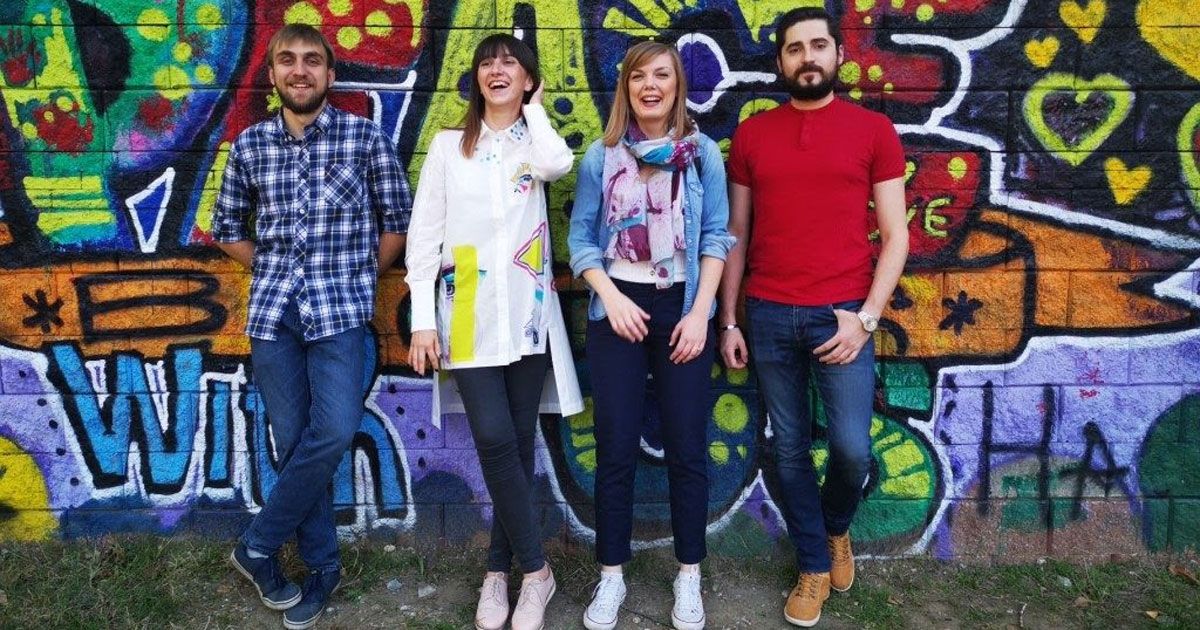 What have been the advantages and disadvantages of being a woman in the startup ecosystem in the Western Balkans from your experience so far?
I do not believe that there are advantages nor disadvantages of being a woman in the startup ecosystem in the Western Balkans. Startups in the Western Balkans definitely need easier access to bigger market opportunities and investments for faster growth.
If I can compare the startup growth from 2019 up until today, I am grateful that we have more opportunities now, however we need local investors to support us in order to raise bigger funds in other ecosystems.
What does a day in your life look like? Tell us something we don't know about the field you're working in.
Waking up at 6AM and preparing for work in my family company.

7-8h Arriving at work and checking all emails, tasks and organizing my day

8-10h Coordination of all open tasks with my team and responding to emails

10-14h Meetings with partners and clients

14-15 Sales strategy

16-17h Follow-up with my team for what is expected in the following days

18h – Spending time with family and friends
Two times a week I volunteer my time and knowledge in various NGOs in order to create impact in areas where I am not professionally involved on a daily basis. I use Sunday for mental health and relaxing (putting my focus on the upcoming working week).
What did you want to be growing up and how has this vision changed over the years?
During my high school years, I have volunteered and taken part in various impactful projects. Through this experience I have realized that it is my call to make an impact in the society I live in, but it was a question of how I will continue to do that.
These were the times when my parents taught me that by being a responsible leader and building a business that takes care of its community, one can have the greatest potential to create impact in every society.
Therefore, I always had an aspiration to connect impact making with having a business, and it seems that this paved my way of where I am today. Maybe I will try different business models during my career, but for one I am sure – that my businesses will create an impact in their local communities, or even broader.
What is your definition of success?
I have always tried to define success, and realized that is a subjective matter and you cannot put it in one sentence. My journey showed me that success is a journey, and not a final destination. Thus, I would rather like to put several aspects that I make the puzzle of success, those being:
Respect and appreciation for your work from the people you are surrounded with – surround yourself with people that will mention your name in a room full of opportunities

Make an impact (this can be in various forms) in your community

Deal and overcome all your fears in order to become the best version of yourself

Create a business (product/services) that will change other people's life and inspire others

Be curious. Never stop learning and take all opportunities along the way

Never give up, and learn from every mistake

Know how to rest but not quit (health and mental well-being is a priority)

Be grateful for every step along your journey
How has technology shaped your career so far?
Technology is shaping our lives not only our careers in the most unexpected ways. It is evident that we need to keep pace with technological changes and learn new skills in order to stay relevant and competitive in the workforce market.
As mentioned previously, I never thought to be involved in the tech industry, but it seems that Challenger has changed my career, thus my life path. One thing is for sure that we can all use technology for good in order to create impact, and I am happy that I am part of such an entrepreneurial journey.
No matter what we accomplish with our startup, the tech industry is now in my professional DNA and I cannot wait what the future will bring.
What are your professional goals for this year?
I am grateful that many of my professional goals are already achieved this year, but there are few left those being:
Successful partnerships in the six countries as Challenger is expanding in Bosnia and Herzegovina, Croatia, Kosovo, Bulgaria, Albania, and Armenia.

Successfully finish this year with new clients, happy users and new features.

Preparing Challenger for our next big investment and new markets in 2023.

Sharing my knowledge through mentorship and consulting with other young entrepreneurs.

Get surrounded by people who will inspire me and push me further to new professional endeavors.