Bucharest,
Romania ~
To say that a C.V. is impressive would be an understatement when it comes to this fintech-savvy Woman in Tech. Diana Dumitrescu is the CEO of InnovX, an accelerator based on innovation, hard work, cooperation, ethics, and sustainability.
She has a background in international financing, and cybernetics, and is also a doctor of philosophy in European financial instruments. InnovX's CEO psychopedagogy, and leadership skills are complemented by a sharp mind trained in corporate risk management arbitration, and alternative dispute resolution, as well as negotiation of financial transactions.
Diana Dumitrescu has over two decades of experience in the financial sector, with a focus on project management and IT. She has collaborated with different traditional financial institutions, like ING Bank, CEC Bank, EximBank, and Volksbank Romania, before she decided to shift gears and create liaisons between corporations, like BCR, and tech startups with different projects.
This woman in tech is the co-founder of the European Center for Services Investments and Financing (ECSIF), which aims to support fintech entrepreneurs, as well as co-director of the global startup community Startup Grind Bucharest. In the interview below she will take us on a journey through her career, with a brief layover around "success", before landing at "what is next".
—
In the "Women in Tech" series, we will introduce you to talented tech professionals that are riding the wave of change in the most exciting tech companies and ecosystem organizations in our region. Having a strong and devoted team is one of the prerequisites of success for every startup venture and what investors are most often looking for, so we want you to meet the ladies who are making innovation happen.
We will explore different roles and jobs – from technical talents to professionals responsible for the growth and exploration of new markets, to IT jobs you haven't even heard of, yet. We will also talk about what it is like to work in tech – the skills you need, the challenges you meet, the work environment that helps you thrive, and the future of work altogether.
—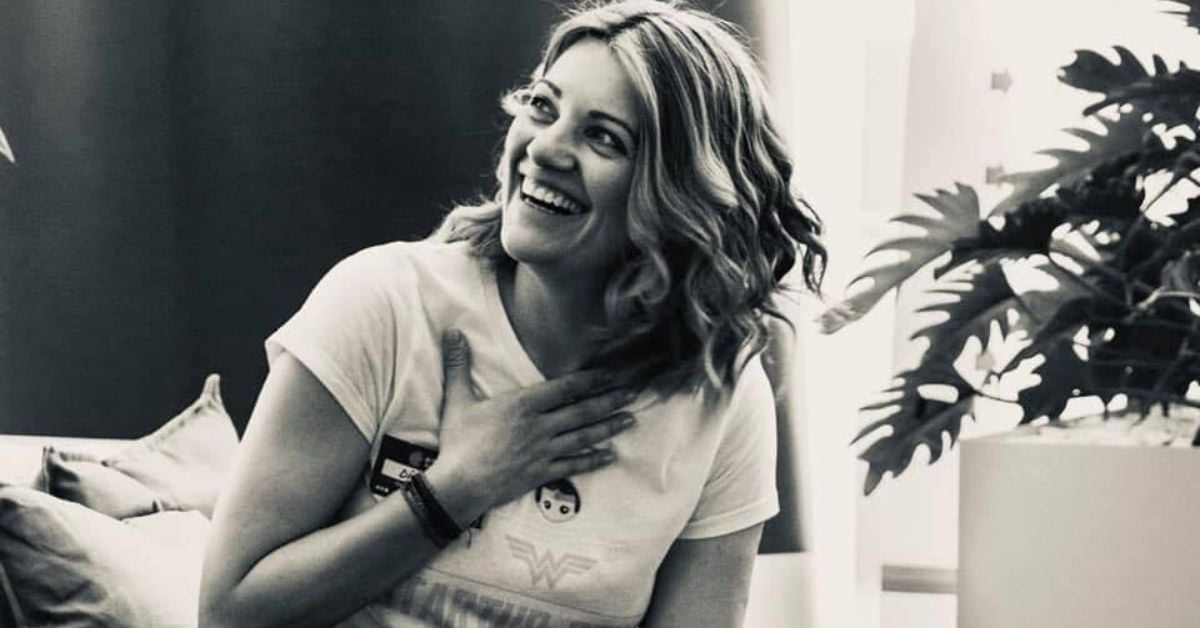 The Recursive: Tell us about your career path so far and how you landed your current job.
Diana Dumitrescu, CEO of InnovX: Finance professional by fortune, professor by mindset, and entrepreneur by heart. Some time ago, I applied and was accepted into one of the biggest financial institutions at the time, where I started to work in a well-structured environment with a clear set of rules and hierarchy. I loved this corporate world and little by little I have changed banks and roles, learning all kinds of aspects related to drafting and selling financial products, leading large teams, and in the end managing technology projects.
After defending my Ph.D. thesis in financial instruments and alternative finance, I followed my heart and started my own company for educating and implementing tech projects in the financial realm. Holding seminars throughout Europe, the next steps came naturally, co-leading the Bucharest chapter of Startup Grind powered by Google for Entrepreneurs, becoming an Innovation Ecosystem Expert for the European Commission, and starting InnovX in 2019, an accelerator for startups and venture capital funds together with Banca Comerciala Romana (BCR), a leading bank in Romania, part of ERSTE Financial Group.
How would you explain to a 7-year-old what your job is?
"We help reshape the world you will live in as a teenager."
I do believe that there are cycles of technology adoption throughout history. Around 30 years nowadays, maybe shorter soon. Each new generation, when becoming active, is embracing new technologies shaped by their community, mindset, and aspirations. I am amazed by the new generation's will to live in a better world and we, at InnovX-BCR, want to support the new innovative technologies that might help them achieve this goal.
What is it like to work at InnovX and what do you like most about the culture?
I will always be grateful to have been accepted into the financial realm while a student, and today I want to give back to the younger generation. That's why we have in our team, as full-time colleagues, students at their first job, and we want to continue that way. It's a great trade-off for us. We get to be inspired by their enthusiasm and energy while helping this generation, which is the segment with the highest unemployment rate in the region.
Of course, the team is completed by our mentors and advisors, all top professionals with great experience, connections, and a desire to give back to the community. It is a dynamic and diverse community that makes me always look forward to our next task together.
What have been the advantages and disadvantages of developing in your field as a woman?
I have always been a team player. From this point of view, I get along with all kinds of colleagues, disregarding gender or race. I always evaluate a person by her/his professionalism and that is the way I want to be regarded as well. I never liked gender-labeled events, organizations, or programs. A professional is a professional regardless of gender, nationality, or race.
What does a day in your life look like? Tell us something we don't know about the field you're working in.
Kids to school in the morning, kids to sports in the evening, and between, working with my colleagues at our Bootcamp in Mindspace Business District. Sometimes we might travel with our colleagues from BCR to the other InnovX-BCR Bootcamps. We just launched FabLab Iasi and CoWork Timisoara.
What did you want to be growing up and how has this vision changed over the years?
I have always wanted to be a teacher, and somehow I am lucky enough to fulfill my dream by funding InnovX and getting in contact with my colleagues, mentors, and the great innovators within the InnovX-BCR Startups, Scaleups, and VC programs.
What is your definition of success?
Nurturing solid relationships based on trust and mutual respect, also creating beautiful programs.
What do you think makes you good at what you do?
Luck. I am lucky enough to be surrounded by wonderful colleagues and mentors, all professionals full of expertise and with a great willingness to support the advancement of innovation and technology.
How has technology shaped your career?
It was the disruptive element that made me enthusiastic again about the banking and corporate realm at a moment when routine defined my day-to-day financial activity. So, I've embraced it with all my heart and regained the energy I missed from my first years of work.
What are your professional goals for this year?
This year we have taken on a new challenge, starting an acceleration program for fuelling the next generation of investors in CEE. The InnovX-BCR VC Bootcamp started this year and we already have in this pilot cohort 29 individual participants grouped in ten teams and four Corporate VCs.
"My goal is to democratize access to the world of venture capital perceived sometimes as being reserved only for a few chosen ones." – Diana Dumitrescu
Tell us about how you coped with a big failure in your career. How did you move on?
Faith, Family, and Future. Faith and Family are the roots of my stability during challenging times while believing that great days have to come in the Future.
What is your motivator during not-so-productive days?
Sometimes it's all right to have less productive days, we are not machines. Maybe it's time for a break. So, why not change the environment, through a party at InnovX, prepare for team-building, organize a startup delegation, meet with friends or spend time with your family?
From remote work, through automation, a 4-day working week, to universal basic income, how do you imagine the future of work?
I can tell you about the current environment at InnovX: We tend towards a 4-day week in person at the office at Mindspace Business District or remote through Microsoft Teams, that's why our Bootcamp has workshops only from Monday through Thursday. Friday usually is part-time or sometimes free. We try to find the balance between automation, remote channels, and human interactivity as there are activities that are efficient online and others in person with our colleagues.