Albania, Bulgaria, Croatia, Greece, North Macedonia, Romania ~
The world is going digital and the demand for well-trained specialists in the technology sector grows every day. According to BESCO – The Bulgarian Startup Association, the business of innovation in Bulgaria is lacking about 50 000 professionals. To meet the needs of the business, more and more private IT academies and universities open their doors to build professionals that will actively participate in the creation of our future. They foster hands-on programming skills, creativity, and forward-thinking. The contribution of these institutions to the sector is invaluable as the traditional educational system lags behind the fast-paced digital transformation.
Are you looking for an IT academy or tech university in the Balkans? Check our list of 20+ institutions in Romania, Bulgaria, Greece, Croatia, Albania, and North Macedonia. If we have missed someone that should be on the list, contact us at [email protected].
Bulgaria
Telerik Academy offers high-quality education in programming and valuable digital skills for children, students, young professionals who would like to push their career to the next level, or people with different backgrounds that want to land a job in the IT sector. Its mission is to connect Bulgarian talent, organizations, and training resources to advance personal development, and professional careers and grow their partners' businesses.
Telerik Academy is a spin-off of Telerik, one of the most successful Bulgarian software companies. In 2014 Telerik was acquired by American Progress Software. This deal is still one of the largest in the corporate history of Bulgaria for a company, which was created and developed independently by Bulgarian entrepreneurs.
The Telerik Academy keeps its name and continues to offer training for software engineers on the basics of programming, languages such as C #, HTML, CSS, and JavaScript. Telerik Academy also focuses on quality assurance, and personal and business skills. In addition, their Upskill Academy offers training in Digital Marketing, Product Management, React, UX/UI Design, DevOps, and Salesforce Commerce Cloud. This is the go-to place for every company that wants to keep up with the growing demand for emerging job roles.
Software University is based in Sofia and it offers an extensive software engineering program. They train professionals in the software industry and help them start their careers. They have created a community with a peer-to-peer learning approach where already graduated students from the academy teach and mentor the new ones. Their vision is to be a major driver of the global digital revolution, contributing to the construction of a new digital era.
Apart from the training in programming, they offer other courses that foster and polish the digital skills of their students. SoftUni Digital is a 360-degree digital marketing course that includes training in SEO, Social Media, Email Marketing, PPC, Performance Marketing, Affiliate Marketing, Google Ads, and Google Analytics. The level is adapted to the needs of the students – they can choose to enroll either in the beginner's program or in the advanced one. SoftUni creative offers courses in Graphic Design, UI and UX, Motion design, Illustrator, Premiere Pro, and After Effects.
Soft Uni was founded in 2013 by Svetlin Nakov, a Bulgarian engineer with 20+ years of technical background, software project manager, consultant, trainer, and entrepreneur. In 2019 Soft Uni expanded its business model beyond the borders of Bulgaria and conducted training in Romania, Singapore, the Philippines, and Poland. In 2021 they launched the Soft Uni Global initiative that aims to provide high-quality online programming education for everyone, anywhere in the world.
Computer Academy IT Step was founded in 1999 and since then they have been training programmers, designers, and system administrators. The office in Bulgaria was opened in 2015 by Andrey Nikolov, an expert from Ukraine with a background in Human Resources and Business Development. The classes are organized in small groups and each student can get the most out of the class and can receive personal attention from the mentor. The IT Step Academy has prepared more than 125 000 IT professionals in 21 countries.
Some of the companies that students of the IT Step Academy chose to continue their professional journey include Cisco, Microsoft, Snapchat, Dell, IBM, Facebook, eBay, Amazon, etc. Their courses are focused on 3 main areas – Software Development, Computer Graphic and Design, and Network Technologies and System Administration. In addition, IT STEP Computer Academy has its own Junior Computer Academy – computer education for the pupils of 4-8 grade where the children learn the basics of programming and they create internet sites, graphics, games, presentations, electronic libraries, take photos and videos.
Soft Academy is a team of experienced professionals that provide training in modern software technologies that meets the needs of the IT business in Bulgaria. Soft Academy was established in 2011 and since then it has conducted more than 206 courses and has trained more than 3780 students. They are based in Sofia and Plovdiv and their focus is mainly on Java, Databases, PHP and MySQL, C # and .NET, Software Testing, System Administration and Linux, Android, User Experience Design, Web design, and Front-end, and others.
One of the co-founders and lecturers is Stanislav Georgiev, an IT professional with a BA in Informatics from the Faculty of Mathematics and Informatics at Sofia University "St. Kliment Ohridski and 10+ years of experience in the industry as a software developer and trainer. In addition to individual courses, they also offer corporate training to companies such as Imperia Online, Trader.bg, Software AG, Infragistics, MentorMate, SBTech, KPMG.

Romania
IT Academy has been operating for over 6 years on the Romanian market. It has delivered more than 350 courses covering multiple standards in IT Management, Project Management, and Service Management. Over 3500 students have received certification in Service Management ITIL, Project Management PRINCE2, AGILE or PMP, Programme Management MSP, Portfolio, etc.
IT Academy is a spinoff of IT Professionals, a company founded in 2006 by 8 Romanian IT specialists with up to 16 years of professional experience in multinational corporate environments. IT Academy is the first accredited training organization in Romania to deliver Project Management PRINCE2, Risk Management M_o_R, AGILE Project Management, Management de Portfolio MoP™, Service Management ITIL, IT Governance COBIT, ISO20000, ISO27000, and OBASHI courses.
The Academy is partnering with PECB, Procept, KTB Infonet, and HDI. Its mission is to grow the competencies of the Romanian project management and IT professionals by offering innovative and high-quality educational solutions.
GSD Academy offers internships and training programs as part of the business goals of GSD group – a Romanian-based IT company offering professional services and products in the technology sector. They are constantly looking to add new valuable team members to their organization while through the Academy they invest time, resources, and energy to support each of them to reach their full potential. The Academy aims to attract people who already have some education or experience in the sector that need to polish their skills and want to excel in their careers.
The Academy's mission is to build on and complete the knowledge and skills acquired in the university with more advanced concepts, professional approaches, best practices, and personal skills that are in demand in the software development industry. The program begins with a series of language-specific classes covering software development principles and practices, with Java being the primary teaching language.
The next phase of the training focuses on languages and tools, including deep dives in MySQL, HTML 5, CSS 3, JavaScript, SVN, and JIRA for task management. The programs are mainly practical and involve real-life projects, but students have to also focus on self-study and theoretical learning via live lectures, demonstrations, eBooks, online WIKIs, etc.
GSD Academy is part of the business model of the mother company that offers services and solutions in all phases of the software products development life cycle and aims to provide long-term business value to the customers. Their solutions and products are suitable for medium and large-sized organizations.
Scoala informala de IT was founded in 2013 and since then they have helped 6 000 people to start their careers in the IT industry. They take pride in working with over 100 mentors and in partnering with over 120 companies.
The founders of the IT Academy are Răzvan Voica and Mihai Talpoș, experienced Romanian specialists in the field of technology, human resources, and project management. The mission of the Informal School of IT for over 7 years is to inspire, motivate and mentor the next generation of IT specialists.
Their courses are suitable for everyone, no matter their age, gender, location, or previous experience. The courses they offer include Introduction to IT, Software testing, Front-end programming, Back-end programming, Embedded systems programming, and Database. They offer additional online courses in UX Design, Business Analysis, or RPA Development.
The Scoala IT Academy has also thought about the youngest, offering IT courses for children and teenagers. Some of the benefits of starting a course in the academy are that you can pay for your education in installments; you can learn according to your schedule and needs and you are not stuck in only one location, because the courses are fully online.
LINK-Academy is part of the international company LINKgroup, established in 1998 with headquarters in Belgrade and a presence in Romania, Slovenia, Croatia, Bosnia and Herzegovina, and North Macedonia. LINK Academy is licensed by the International Examinations Department of the University of Cambridge and two leading software corporations to train students in an advanced computer technology program and to award official certifications recognized by 627 higher education institutions and departments, human resources of regional and international companies. Their goal is to give the opportunity for everyone to start a successful career in IT.
They offer courses in Programming, Design and Multimedia, Administration, IT Business, 3D and CAD Design, and Mobile development. All programs offer traditional in-person training and online learning options, giving the students the flexibility and freedom to adapt their personal lives to the educational program. LINK-Academy proudly says that between 98% and 100% of the students that stick to the recommended work dynamics successfully finish the academy.
The certificates that they receive are recognized internationally and are accepted by leading IT companies. LINK-Academy helps the students additionally by giving them the possibility to pay their education in installments or reducing the taxes for the unemployed ones. Along with the LINK Academy certificate, all students have the chance to get free certificates from Cambridge, Microsoft, Adobe, Zend, Autodesk, and others.

Greece
CISCO Academy of the Hellenic Mediterranean University is a faculty of CISCO Academy based in Chania, Greece. The CISCO Academy has many branches throughout the world, based in the biggest cities of all 180 countries it operates in. It was established in 1997 and since then it has not stopped growing, becoming an ever-expanding community of students, educators, employers, NGOs, CISCO employees, and customers.
The Academy has given a career start in the IT and programming, and cybersecurity sector to about 15 million students. The CISCO Academy in Athens offers training for both individuals and companies. Students receive valuable theoretical and practical skills with direct application to the needs of the business. Upon successfully graduating from the Academy, all students receive an official certificate that opens the door to their professional growth. The certificates vary according to the level of each student. They cover "entry", "associate", "professional" and "expert" levels. The disciplines include Networking, OS & IT, Programming, the Internet of Things, Infrastructure Automation, Cybersecurity, and Packet Tracer.
I.E.K. PRAXIS offers courses and training in Web Design, Computer programming, Network & Communications, and Computer Technology. The study programs consist of 5 semesters. The first 4 months are dedicated to gaining theoretical knowledge and in the 5th month, the students get the chance to put everything learned to practice by taking an internship in a partner organization and working on a real project with real tasks to solve. I.E.K. PRAXIS has partnerships with companies such as Atlantica Hotels and Resorts, Sani-Ikos Group, and Avaton Luxury Hotel. In addition, I.E.K. PRAXIS academy has a dedicated Advisory & Career office to help young professionals to best identify their interests and needs in their career path as IT specialists.
ReGeneration Academy for Women in Data Engineering was created with the aim to help more young women to start a career in the IT industry. In 2020 Greece was ranked 26th, with only 16.4% of women declaring themselves as professionals in the field of information technology. The academy provides 100 hours of specialized training over a period of 6 weeks in the sought-after field of Data and Tech to women that want to start their new career journey in IT.
The aim is to reduce the digital divide between the genders. All classes are in an online form under the guidance of Code Hub. Upon graduating the Academy offers to all students an opportunity of minimum 6 months of paid employment at multinational companies and Greek-based businesses. Up until now, the ReGeneration Academy has helped over 2,500 students to start their careers in over 820 companies worldwide. The Academy is supported by Coca-Cola, The Coca-Cola Foundation, The Hellenic Initiative, and the Stavros Niarchos Foundation.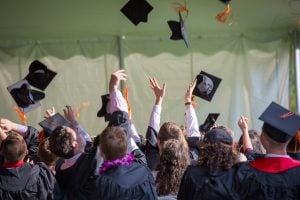 Croatia
Croatia does not fall behind with its private IT education. However, here we can notice that universities themselves have realized the need for fast-paced and practice-oriented programming education and have expanded their faculties. Here are some of these private institutions and what they offer to their students.
RIT Croatia was established in Croatia in 1997 when Croatia initiated the establishment of private higher education institutions with the name American College of Management and Technology (ACMT). At this time one of the most prominent American universities, Rochester Institute of Technology became its partner. In 2013 the Croatian educational institution took the name RIT Croatia in order to comply with the parent institution – Rochester Institute of Technology and to fully represent their mission and vision to host globally-minded students who want to acquire the needed skills and knowledge in order to excel in their careers in both technology sector and entrepreneurship.
University of Zagreb is one of the top institutions in Information Technology and Computing in the country. Their BA programs are taught in English and take 3 years to complete. The MA programs offer a specialized and more in-depth education in Data Science, Robotics, and Control Systems. For the students that wish to continue their studies in Computer Science and further expand their academic careers, the university offers Ph.D. programs, too.
University of Rijeka has a dedicated faculty of Engineering where students can study Computer Science. Their BA provides training in basic and specialized computer knowledge and practical skills. During the 3 years of study, the students develop an interdisciplinary approach and acquire the needed skills to resolve complex programming tasks and problems in the industry. The university also offers MA and Ph.D. programs. They are constantly innovated and adjusted to the needs of the economy and the business.
Algebra University College is a private institution of higher education that offers professional education in Computer Science for both graduates and undergraduates. The available BA programs include Software Engineering, System Engineering, and Multimedia Computing. The ones interested in obtaining a master's degree can choose among the following programs Software and System Engineering, Game Development, Data Science, Internet of Things, and Artificial Intelligence. The university aspires to create real professionals with excellent skills and knowledge to build a globally competitive career in digital technologies.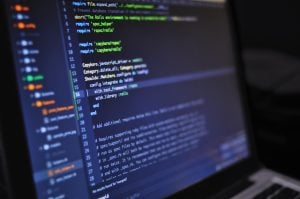 North Macedonia
Brainster Next College is the first accredited IT college in the country. It was founded by Brainster Next, an Edutech company with an established reputation in the educational sector in North Macedonia. The first program that the college offers is in Software Engineering and Innovation. It has a duration of 3 years and upon graduation, all students receive 180 ECTS credits. Their second program is in Application of IT – Digital Marketing. The program focuses on the development of different skills in the field of digital media and marketing, required by many companies. Their programs are practice-oriented and based on real projects. Brainster Next College has accepted more than 800 students and almost half of them are already employed. The college partners with more than 50 companies and organizations, including Ryactive, Atis, Fire&Spark, Devsy, etc.
Semos Education was established in 1995 in Skopie. Since then it has offered many courses and educational programs in the field of IT, programming, and business management. Semos Education's team consists of 92 educators and trainers with extensive background and experience in IT. Their courses include MS Office, IT Pro & Developer, Design, Project Methodology, and even Children's Educational Center. Some of their academies offer certification in Graphic Design, Web Design, JavaScript, Game Development, Virtual Reality, Software Testing, Digital Marketing, and others. Upon successful graduation, depending on their studies, students receive certificates from Microsoft, Certiport, VMWare, Cisco, Adobe, etc. Semos Education has a career center that helps young people to orientate and choose the professional path that best suits them. It has many partners on an international level, including countries in SEE and Western Europe.
American University of Europe-FON Skopje is a private non-profit higher education institution founded in 2003 by Mr. Fiat Canoski under the name Faculty of Social Sciences. Later, in 2020 it took the name of American University of Europe-FON. The Faculty of Informatics of the University prepares computer specialists in four areas – computer engineering, software engineering, business informatics, and graduate professors of informatics. Upon graduation, students receive the title of Graduate Engineer in Informatics and Graduate Professor of Informatics. After that students can enroll in one of the two MA programs – Information Sciences or Master of Business Informatics. The university helps students find practice and career opportunities on a national and international level through programs funded by Erasmus and other European programs.
Seavus Education & Development Center (SEDC) was established in 2010 as a spinoff of Seavus Group and specializes in the education of staff in the fields of programming, design, computer networks, software testing, digital marketing, and data science. They also offer individual and group courses and training for children, young people, and adults. The center accepts more than 400 new students every year and 75% of them are already employed. Since 2019 the institution functions as one of the three Accelerators supported by the Innovation and Development Fund which aims to stimulate entrepreneurship in North Macedonia. More than 200 students have found internships and job opportunities within the educational program. Seavus Education and Development Center has partnerships with more than 30 companies including Microsoft, Cisco, EC, CompTIA, Nextec testing Center, etc.
IW Educational Center offers courses in the field of computer science and engineering. Its mission is to make high-quality IT education accessible for young people and to give them the needed knowledge and skills to pursue a career in IT. More than 170 have graduated from the educational center and 70% of them are already employed. Part of the disciplines includes Front-end Academy with React, Full-stack Academy of Computer Science and Software Development, Modern Management Methods, and Training for Testers. The IW Educational Center also offers IT education for children.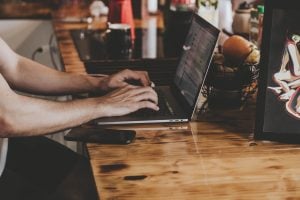 Albania
KODO is the latest project in IT and programming education of Division5, a Tirana-based software company, working to expand the innovation ecosystem in the country. The aim of the project is to connect software development companies with well-trained programmers and to reduce unemployment. The program is supported by the EU Innovation fund and the pilot season of the academy started with the three most sought-after technologies in the European market right now – ReactJS, Node.js, and Python. Each discipline has a duration of 3 months and it is practice-oriented. Students will work on real projects in order to acquire in-depth knowledge and understanding of the technologies.
BetaPlan Coding Bootcamps a TRIFOLIUM Sh.P.K. and Coding Dojo partnership – is the first provider of Silicon Valley coding boot camps in Albania. The Albanian students have the same curriculum as the ones in America, they are trained by certified instructors and are being prepared for a career in the IT industry. BetaPlan teaches in the most in-demand programming languages – Python, C#.NET, Java, MERN. They specialize in 3 boot camps. 1 Full-Stack Bootcamp that gives you the basics in the course of 16 weeks. 3 Full-Stack Bootcamp that trains you into a self-sufficient, versatile developer in the course of 28 weeks. And Data Science Bootcamp takes a deep dive into the fundamentals of data science and machine learning in Python. BetaPlan helps its students to prepare their portfolios and CV and teaches them soft skills for their first job interview.
Albanian ICT Academy offers professional education in the field of information technology for young people. Vocational training focuses on Programming, Python, C / C ++, Java, Android / IOS, Web Programming, Computer Science, 3D Technologies, Design, IT, and Robotics. The academy has a modern laboratory that works with creative technologies such as 3D Printers, 3D Scanners, Electronic Circuits, Arduino, Rasberry Pi, Micro: bit, Picoboard. They also have a summer boot camp and programming education for children. Some of their partners are STEM Albania, Code Week, Girls in ICT, Hackathon, Makerspace, and EU Robotics.