There is no excerpt because this is a protected post.

European and British Fintechs After Brexit  Who Wins, Who Loses What are the Effects for […]

There is no excerpt because this is a protected post.
The financial technology (fintech) industry is experiencing a renaissance, and this has exciting implications for the future. Fintech companies are disrupting the traditional banking system by offering alternative ways to provide financial services.
The story of the fintech innovation can be traced back to its origins in the 1980s and 1990s, when it was primarily used in the insurance industry.
Today, fintech encompasses not only payment systems but also lending platforms and crowdfunding platforms – all of which promise lower fees and increased convenience for consumers.
What Is Financial Technology (Fintech)?
Fintech is a broad term that includes many different types of companies and technologies. Simply put, it's used to describe the use of technology in financial services.
The industry has had rapid growth over the past decade, and it's expected to continue growing at an accelerated pace as more people turn to mobile devices for information and transactions.
Fintech startups are using technology to disrupt the financial services industry by offering new products and services that improve customers' experiences with their banks, credit card providers, insurance providers or other established financial institutions.
A Brief History of FinTech
Fintech, as we know it, is a relatively new term in the finance industry, but it has quickly become a major buzzword. It refers to innovative financial technologies that make it easier for people, businesses and governments to access financial services.
2008 marks the beginning of FinTech 3.0, the period we are currently in. Traditional banking services began to lose authority, due to the financial crisis, and new players in the form of startups began to emerge.
New companies started to appear and already known and established technology companies began delivering financial products and services to businesses, banks and people.
In 2009 Bitcoin was introduced, followed by other different cryptocurrencies. Computers are now present in almost every household, and in the past years smartphones have taken over them, becoming the primary device through which people access the internet and therefore different financial services.
This tendency has increased even higher with the introduction of Google Wallet and Apple Pay.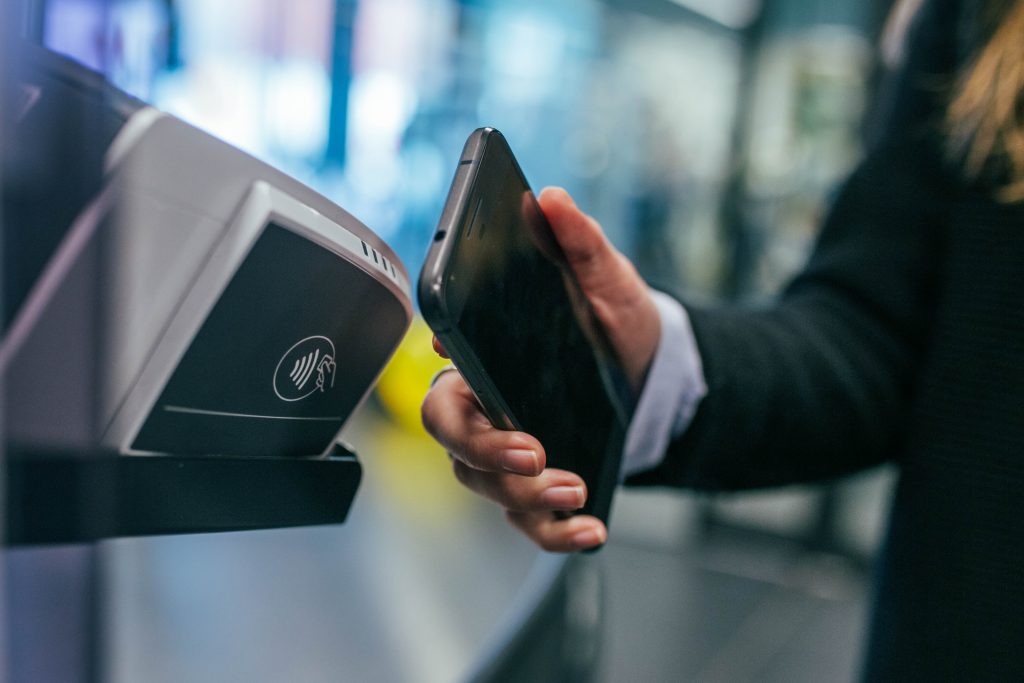 What Are Examples of Fintech Innovations ?
The fintech industry is constantly growing and evolving, so it's hard to say what exactly serves and will keep being seen as a fintech product.
Here are some current examples:
What Does Fintech Hold for the Future?
Fintech is an industry on the rise, and it's not going away any time soon. As a disruptive force, fintech has the ability to change how we live our lives – and it's already doing so on a global scale.
So what does this mean for us as consumers? It means that more innovative technology will be created with the goal of improving how we manage our money and finances and make financial transactions easier than ever before.
Why are we writing about fintech?
As we've seen, fintech is an industry that continues to grow and evolve. Every year, new startups emerge and existing companies adapt their products for an increasingly tech-savvy audience. Moreover, the potential of fintech companies to turn into the next unicorn in CEE is something everyone from the ecosystem eagerly awaits.
FAQ
Who are the authors in the fintech channel?
The Recursive's journalists that cover news about fintech are Bojan Stojkovski, Elena Vrabie, Elena Ivanova and Antoanela Ionita.
What materials are written most often?
At The Recursive we talk about some of the most successful fintech companies in Central and Eastern Europe.
Some examples include Payhawk – the first Bulgarian unicorn company, Fonoa, which transforms the way companies stay tax compliant, and FintechOS, which empowers organizations to create innovative financial products that meet changing consumer needs.
Can I subscribe to updates on fintech trends?
Subscribe to The Recursive newsletter to get the newest fintech insights from Central and Eastern Europe in your mailbox.