USA ~
This is a story of a man who has lived through many transitions. The beginning of his road was set in the collapsing USSR. Having spent years as a respected tech guy and scientist, he had to close many doors, leave things behind, head on new paths, and start from scratch. Although conscious, these changes have been challenging and painful.
A scientist, five-times founder, and an investor, Alexander "Sasha" Galitsky has deep tech roots spreading through times when technology was young and the word Wi-Fi was still not that familiar. Before becoming an entrepreneur, he served as one of the top Technical Executives at the Soviet Space Agency. He pioneered Wi-Fi and Virtual Private Network technologies and holds over 30 patents for numerous inventions.
In the years of the Perestroika, Galitsky led a team of over 1000 engineers in state company ELAS, and spun off them into 400 members in the scientific and technical center "ELVIS" (electronic computer information systems) in 1990. Their developments in wireless technologies caught the eye of Bill Joy, the technology guru dubbed the "Edison of the Internet" and co-founder of Sun Microsystems. This later resulted in their joint creation of the world's first Wi-Fi module for laptops. Early in its time, the technology was sold to the US government. The Wall Street Journal included the company among 10 businesses from Central and Eastern Europe and Russia, which succeeded in the global markets and competed with the largest players. In 1995 his team created the first ever VPN product for the Windows environment.
Dr. Galitsky was born in the Ukrainian-speaking Catholic community of Ukraine. Today, he carries a Dutch passport and lives between Europe and the United States.
In 2008, he founded Almaz Capital Partners with the mission to invest in early-stage startups in the countries part of the Soviet Union and the CEE region with the backing of Cisco Systems and the European Bank for Reconstruction and Development (EBRD). They aimed to build a bridge and relationship network between companies from this region to resources and connections in Silicon Valley and the US. Today, Almaz Capital has invested in more than 50, including the US-Bulgarian startup Alcatraz AI, and made 18 exits.
Through Almaz and individually, Sasha has been actively involved in numerous initiatives supporting entrepreneurship. He led the European TechTour events in Poland, Romania and Bulgaria. An author of more than 100 publications and owner of 30 patents on developments in the areas of parallel computing, wireless networks and VPN technologies, he was named "Pioneer in the field of technology" at the World Economic Forum in Davos in 2000. One of his latest initiatives is the Boosthub EU – a Venture Network, which aims to build value-creating partnerships, accelerating innovation and growth by providing access to capital, industry expertise, technical infrastructure, and professional network.
Going even further into space, he has provided expertise and support in NASA's first attempt to deliberately crash a space probe into an asteroid in the world's first test of planetary defense capabilities with the Double Asteroid Redirection Test (DART).
The Recursive met with Dr. Alexander Galitsky, co-founder and managing partner of Almaz Capital to discuss:
How are ideas born and how do they die?
Why are the economic cold-showers healthy for entrepreneurs?
How can Europe catch up with the pace of innovation?
The Recursive: What has it been like for you to be involved in so many transitions in times of great changes? How did your path lead to becoming a venture capitalist?
Dr. Alexander Galitsky: From the outside, my personal path in the technological world looks quite consistent and logical: scientific and engineering activities in the space industry of the USSR, international technological entrepreneurship, and then venture capital. An almost equal number of years have been given to each period of my professional life, at each stage I was accompanied by challenges but also success and notable achievements.
However, at the same time, the country in which I was born and achieved success and recognition as a specialist was collapsing along this path, and, therefore, the transition from the space industry to entrepreneurship, although it was conscious, was very painful.
I had to start from scratch, leaving in the past huge system projects of national importance and building start-ups based on a certain technological challenge. But I managed to quickly turn myself around and the result was five of my startups. I had the good fortune to meet the founders of Sun Microsystems and it helped me and my team a lot in the early stages of getting involved in the international technology business.
The transition to venture business was more conscious. Startup fatigue comes from both success and failure, but the accumulated knowledge and the availability of earned money allow you to take this step. Entrepreneurs want to repeat your success and you are ready to share your experience of success and overcoming various challenges and even falls.
In 2007, I was approached by Cisco Systems and this is how Almaz Capital Partners venture fund appeared. Almost all of my companies were cross-border/transatlantic: North America and Europe, a bridge of innovative entrepreneurship between two continents. Almaz Capital was also based on the same strategy: the implementation of the ideas of European entrepreneurs in the largest innovative market of modern technologies – Silicon Valley.
What are some of the most important transformations in business and the technological evolution you have observed over this time?
I have been in the world of technology for 44 years. This is a long time, especially if we take into account the rapid development of information technology. The 80s is the transition from mainframe computing to mini and personal computers; the 90s is the entry into our business life of the internet, cell phones, and laptops; then, the 2000s is the era of the Internet boom, e-commerce, and smartphones; the 10s is the era of cloud computing and social networks; and finally, the 20s are of course artificial intelligence, edge computing, AR and VR, and the coming metaverse.
I was lucky, I was not an observer all these years, but also a pioneer of many of these revolutionary changes. I still regretfully cannot share too much about the 80s. But whatever it was, my team and I were the first to implement the 802.11 protocol (known to everyone as Wi-Fi) in the PCMCIA standard back in 1993, and we created the first VPN product in the Windows environment back in 1995-1996. And it was done with my teams at ELVIS Plus and RCR inc. I am still an entrepreneur with a lot of ideas, which I share with others.
I think that all entrepreneurs are very similar, and their ideas that solve a specific technical or business problem, as a rule, are also unique only at first glance. I am sure that when an entrepreneur starts to implement some new idea, at the same time, about ten other entrepreneurs are discussing a similar idea, to one degree or another, in different parts of our planet. But the idea itself can remain just an idea. Implementation is important, and here technical and country differences begin. It is important to break the formula of my old anecdote: innovation occurs in the US, mass production occurs in Asia, Russia says "I was the first", and Europe regrets the missed opportunity.
What are the core strengths and advantages of Eastern Europe in terms of technology and innovation? What are the challenges that we still need to overcome and turn into accomplishments?
Central and Eastern Europe attract me personally with a strong technical education, loyalty of engineering teams to their leaders, and "thirst" for their professional realization and victories.
The entrepreneur, in my opinion, must be "hungry" and this is inherent in Eastern Europeans. They are stubborn and ambitious in a good way, and also nomadic, in contrast to the already very "socialist" and "well-fed" Western Europe.
All countries in Eastern Europe are quite small and with technological and even business innovations are more likely to be in a large rapidly growing market. This is a challenge for any European country and Europe as a whole, since it is difficult to unite 28 countries with their own linguistic and cultural characteristics into a single market. Moreover, it is necessary to inculcate a culture of anticipatory consumption of innovations from startups, since almost every CIO of a large or small European company continues to live in the paradigm: "No one has ever been fired for buying an IBM mainframe." Therefore, many European entrepreneurs flock to the Valley and realize themselves there, often based on excellent R&D results from their universities and scientific schools.
In Europe, an entrepreneurial innovation culture must be implemented not only in the heads of scientists and engineers, but also in the heads of businessmen and politicians. Innovation and the companies built on it, business and technology accelerators, and venture capital funds should have some kind of "visa-free regime" or "common European passport or ID Card".
Do you see some breakthrough entrepreneurs and technologies being nowadays developed in Europe in comparison to the US, China, and worldwide?
Yes, of course, breakthrough entrepreneurs and technologies are showing up constantly in different European countries, where good tech schools are present. Of course, I like technology startups such as Skype, which opened up innovative Estonia to the world, or UiPath, which confirmed Romania in the same direction, or GoodData of the Czech entrepreneur Roman Stanek, or Parallels, Acronis and Sergey Beloussov's Acumatica, or Ratmir Timashev's Veeam.
But, of course, companies in the regulated fintech market, e-commerce or marketplaces are leading from the point of view of growth speed and market valuation: Klarna, Revolut, bank No. 26, DeliveryHero or Bolt. There are many newcomers in these categories as well: HealthHero, Gorillas, Electra, and many others.
In Europe, of course, there are unicorns, but usually in regulated areas such as fintech, medtech, edtech and e-commerce. At the same time, very often the innovative divisions of many European technology giants are located in the United States. From my point of view, this can be overcome, among other things, by creating cross-border European venture funds. Of course, this is not enough, but this is one of the ways to overcome the "parochial" innovation policy of various European countries. Europeans need to understand and agree that it's impossible to replicate the Silicon Valley, but it's possible to act following the Valley's "rules" and culture.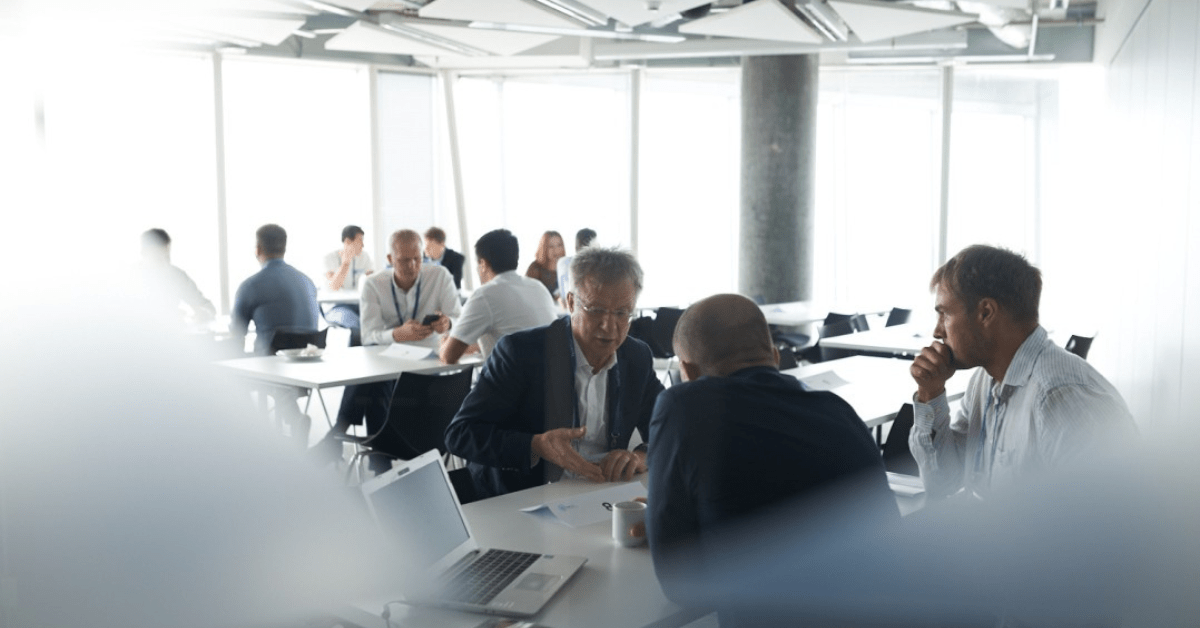 How do you navigate the current economic situation of a looming recession and dropping valuations as a VC and investor?
The world economy always lives in cycles of growth and decline, this is nothing new. I am, of course, a representative of the "old school" of innovative business and venture capital. Is it good or bad, I don't know. But I've passed through several technological revolutions, financial crises, and "technological bubbles", both small and large. Sometimes we all need a "cold shower". As for our industry, this "cold shower" is very useful for entrepreneurs and investors.
All our life is always built on overcoming some kind of obstacles and challenges. It's why we are becoming stronger and more experienced. And that's why our life is interesting.
Other than forces that are out of our control, what is great about venture business, especially technology business vs. a services-driven one? The technology venture business is based on a ten-year cycle, technology allows the company to make pivots. PayPal is a classic example, which is practically unacceptable in service companies. There is an expression that there are three types of lies – "lies, blatant lies, and statistics", nevertheless, only 10% of companies that received seed investments successfully receive a Series A, and of this 10%, no more than half of them get to Series B. And funding "games" in notes or in convertible loans very often lead the entrepreneur to lose touch with reality.
In a previous interview, you described the venture capitalist as "a nanny that is there to help a struggling mother cope with her newborn baby". What are the ways for the "nanny" and the "baby" in this scenario to be of best help to each other and collaborate effectively?
I love allegories, as they are sometimes easier to convey a simple meaning. The fact is that in addition to the relationship between an entrepreneur and a venture capitalist on the principle of parent – baby – nanny, there is also the principle of parent – baby – step parent. The second principle of relationships often impresses many aspiring entrepreneurs. Therefore, as I called venture capitalists, they are not exactly "ethical persons", since they can have about a dozen "babies". And the entrepreneur is very similar to a single parent who is endlessly in love with his first-born child and chooses a partner for his education. Of course, any single parent wants his child to be loved as well as himself and he expects the full involvement of the found partner in the process of "education". But this does not happen, unfortunately. The venture capitalist usually spends most of his time on the most successful "children" and sometimes on the most difficult ones. On the one hand, this does not look bad, but at the same time, one cannot expect constancy in this love for a child from a venture capitalist. Therefore, it is very important to immediately establish the rules in these relations and measure expectations and reality. And the principle of the relationship parent – baby – nanny seems to me more honest and preferable.
What are your criteria for making your decision about supporting a company?
I personally follow a fairly simple algorithm when choosing a startup for investment. The company must be early stage and qualify for pre-Series A or Series A; focused on a large and fast growing market; have distinct technological advantages over competitors; clearly state or confirm the chosen business model and go-to-market strategy; and have a great team of founders and managers.
When making the final decision, the company's team comes first. Since our fund and the team will have to "live" together, perhaps for 5 or 10 or more years. This joint "life" will be full of many pleasant and not quite events, surprises and definitely our joint adventure will not always be smooth.
Today my interests are in great and slightly eccentric founders working on the cutting edge of technology.
On a closing note, with the world being at a crossroads and division, and facing challenges we still need to learn how to cope with, what is your take on how we could unlock true collaboration between entrepreneurs, enterprises, and governments?
Your question is not at all simple and, at the same time, very important and interesting. It seems to me that it requires a completely separate conversation. I hope that maybe with the involvement of these three parties it will be possible to open a real and honest collaboration between them. I could contribute to this discussion with some specific questions and I have a lot of them, especially to politicians and officials. And perhaps their answers to these and other questions will help us find and unlock the "gates" to honest interaction between representatives of these three parties.
I think that this is a complex issue, and probably there is no universal remedy. In many ways, of course, the problems lie in the lack of trust between states and entrepreneurs, and states are still a function of administrative rules, and not the provision of services. But the situation has changed significantly in recent years, and states are beginning to use new management methodologies. I think no one can significantly affect these processes, the main thing is that I think everyone should do their own thing. If an entrepreneur begins to engage in state functions, then it is more likely that there will be chaos. Or if the state becomes involved in business, then most likely it will turn into a charitable organization without innovation.