Bucharest,
Romania ~
Do you need to transform your business model, become part of a regional community of entrepreneurs, or get access to investment? Startups and NGOs in Romania with a sustainability solution can apply to the Transformator program until June 22. Social Innovation Solutions, the organizer behind incubators such as Future Makers or Social Impact Award, is driving the project.
The program aims to prepare 20 organizations between 2 and 4 years old for a future that demands the marrying of business, technology, and sustainability objectives. Applicants must have a solution, that addresses one of the 10 selected UN Sustainable Development Goals:
No poverty,

Zero hunger,

Good health and well-being,

Quality education,

Clean and affordable energy,

Decent work and growth,

Industry, innovation, and infrastructure,

Sustainable cities and communities,

Consumption and production responsible,

Climate action.
Participants in the Transformator will benefit from a variety of activities and tools, including a 3-days bootcamp with workshops on business model transformation and the role of tech innovation, mentorship, and investment pitch training.
The Recursive talked to Ciprian Stanescu, founder of Social Innovations Solutions, to find more about the Transformator program and its growth plans.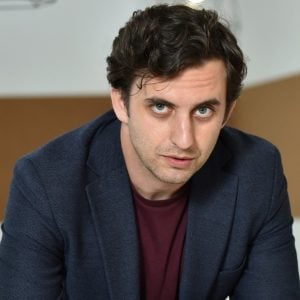 Why have you launched Transformator? How does it complement other existing social impact programs in the local market?
It is quite impossible not to talk about sustainability, not because it is fashionable, but because we live in an unsustainable world, both from an economic and social perspective. So, this is one of the reasons why we created this new type of program, that is somewhere in between an incubator and an accelerator. IT supports startups and NGOs to better transform their business model and become more self-sustainable, or to offer solutions to sustainability challenges.
Many alumni from our Future Makers and Social Impact Awards programs, and a lot of the stakeholder organizations we work with said that they are at a point in their development when they do not know the next step. So, they need to make strategic business decisions, either to change or transform their business model or to receive investment.
What is the journey for a startup entering the program?
I would start with the journey from the end. So, at the end of the journey, startups would have a significantly better understanding of what they need to transform in their business model. Then, they would know what type of technology they could invest in so that they become more sustainable and better at conducting their business. Finally, some of the startups will have the opportunity to pitch to investment funds and VCs from Central and Eastern Europe.
We meet in September, in an offline bootcamp, where we run through a series of workshops and use foresight tools to better understand how the future might look. We will also have a tech audit of what technologies the company uses and could use in the future to increase sales, social impact, professionalize, or make internal processes more efficient.
Then in September and October, we have a personal advisory board. This is a new model that we are putting on the table in Transformator, which aims to facilitate a strategic conversation between each startup and the group of three to five senior entrepreneurs, or experts that act as an advisory board.
In October we have investment education workshops, where participants learn to do an investment pitch. They also learn about the financial instruments they can use in developing, scaling, and transforming their business. The final investment pitch will take place in late November, to about 12 venture funds from Central and Eastern Europe.
Participants will further get global visibility as guests of the Future Summit between November 15-21 – the largest event that we organize focused on future trends, sustainability, and innovation.
Why focus on business transformation?
The program has three lenses. One is about how to create sustainable growth because there are companies that grow quite fast without a plan B and a lot of them without a plan C. They need to prepare for various types of futures in terms of risks, threats, and opportunities.
The second lens is about how companies in Romania can understand the value and opportunities that sustainability brings. This value translates into current and future customers that would require a different type of product and service, as well as business and investment opportunities.
And then a third lens is connected to what we can do from 2022 onwards. Is there a new approach in our own organizations that we can take on, also in relation to the various organizational challenges that a lot of companies have gone through in the past year?
How has the impact investment scene in Romania changed in the last two years?
The impact investment market in Romania is at the beginning. There are various actors who work in supporting a more sustainable, but also social-driven set of companies. We have been running Social Impact Award for 10 years now, which is a very early-stage incubator for startups that have an impact driven mission. There are also other organizations focused on social impact, such as our partners from Ashoka.
We do not really have a strong impact investment fund in the country. But there are funds in Hungary, Poland, the Czech Republic, and soon in Bulgaria, with which we work to also develop Transformator and other incubators, like Future Makers. Companies such as Raiffeisen Bank or ENEL are also strong advocates for sustainable finance, which is working towards a better functioning, impact-based capital in a country like Romania.
At the same time, there is an impact investment and ESG wave in Central and Eastern Europe that is slowly growing and will also reach Romania. And I think we need to go on top and ride the wave that is spreading around the world
Do you have any plans for Transformator after the first edition?
Transformator will have at least one more edition solely for Romanian participants in 2022, but with more participants and nationalities. Then starting with 2023, we aim to increase to 3 additions per year – the second in person and the third more automated. So, we would end 2023 with 500 startups that go through the program.
Finally, we would go global in 4 years and work with 10 000 startups. In this way, we would also create a global community of individuals, startups and NGOs that have a shared experience and shared vision about how to change the world. To that end, we will partner with various organizations at European and global levels.