Bucharest,
Romania ~
It's a competitive tech jungle out there! Looking at the job board on LinkedIn alone, there are 5000+ job openings for software engineers and developers in Bulgaria and Romania combined.
The talent pool presents both an opportunity, as well as a conundrum. Developers are looking for steady jobs, with half of the companies failing in the first baby years as a chip on their shoulder, but also for tech startups striving to attract and retain the right talent pool to help them innovate.
Employees are encouraged to develop globe trotting skills until they reach the final destination, with the employment of software developers market projected to grow 22% by 2030. While employers are in pursuit of finding the pieces of the puzzle to answer the question "What do developers want from a technological startup?".
To find out how to keep high-quality tech developers, both newbies as well as more mature ones, we discussed with three professionals from Romania, working at FintechOS, Sessions, and Codesilk. Find out more and get inspired to develop a creative job proposal below.
#1 Room to explore different roles
"When I joined FintechOS, I was fresh out of college, looking to explore and find out what I like to do. I loved the fact that I was allowed to try new technologies, and tackle different tasks that sounded fun to me," 24-year-old Mihai Lupea, Full Stack Developer at FintechOS, the digital banking and insurance platform, says.
His journey of joining the current team began by applying to another job. Afterward, he got recruited by FintechOS for a position that suited his skills better.
The Bucharest-based developer was renovating his new apartment when we caught up to find out more about his well-structured day. He doesn't go often to the office, but he enjoys catching up with the Fintech tribe, especially his team's leader and mentor online.
Mihai keeps a 9 AM to 5 PM traditional program. He appreciates processes that allow him to be more punctual and less of a procrastinator in this fast-paced environment, where priorities change often.
#2 Flexible schedules
"Everybody says remote is the way to go, but you are disconnected from people, and you don't build that working hours social life," Mihai Lupea adds in favor of balanced work modules.
During the pandemic, the hybrid model was proven efficient, so he doesn't understand why big companies have started to call employees back to the office full-time. "Why would you stress over waking up early, just to be stuck in traffic for over an hour?," Mihai asks rhetorically.
He likes to begin work after finishing breakfast, and while sipping on his coffee. A tight schedule allows him to disconnect from work-related tasks in the afternoon, like keeping up with what's new in the technology world as a hardware building aficionado.
I am curious to know how he keeps his productivity levels up. He doesn't use agendas, as he notes things down and then forgets to check them; he also isn't a fan of alarms or slots, as he doesn't want to lose focus when concentrating.
What he does do, is follow his needs: "My timer is my thirst. When I need water, I take a break. If the time flies, it means that I am productive during that period, and I get a lot done. Afterward, I can take it easier," Mihai concludes.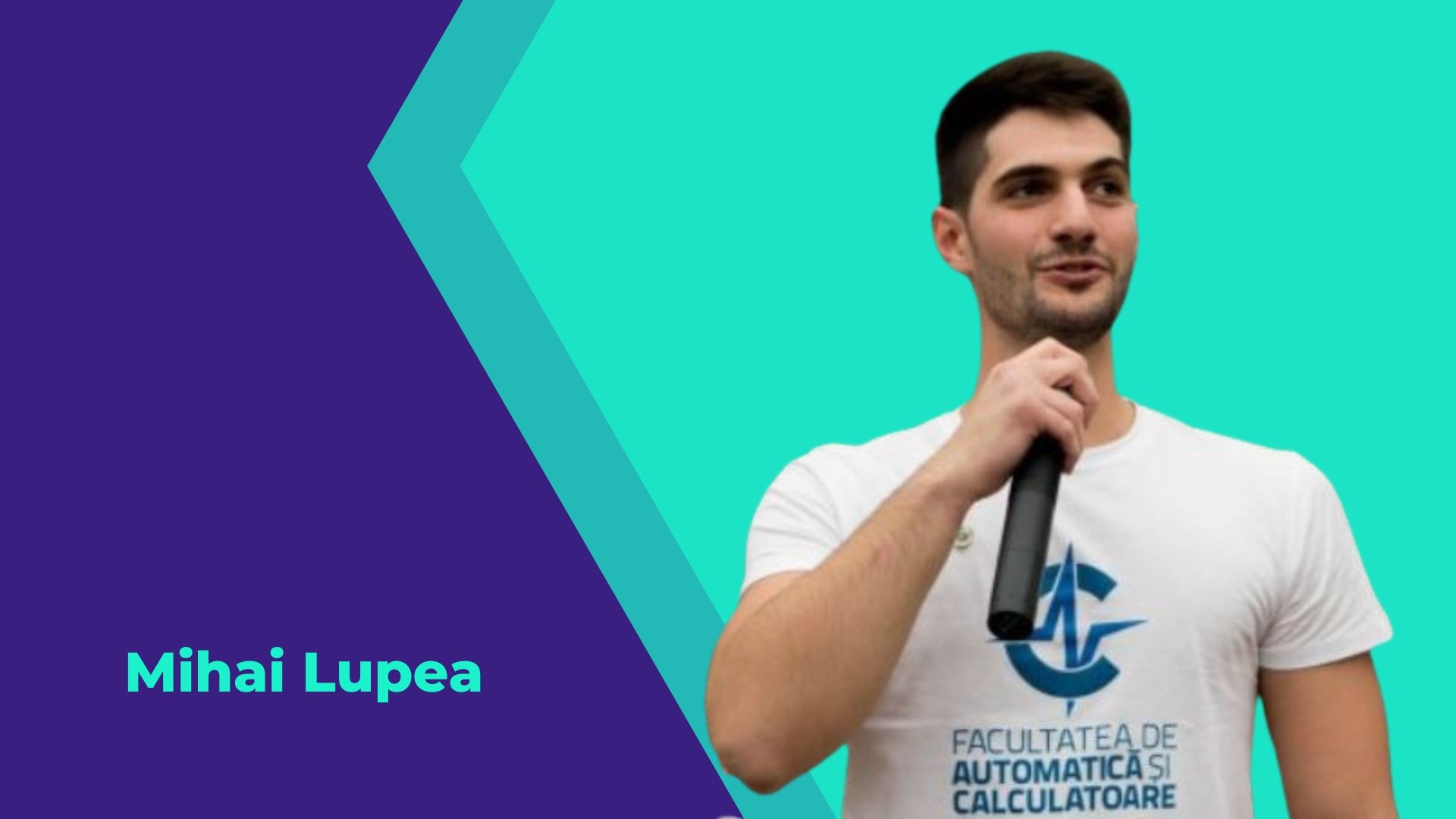 #3 Exponential growth opportunities
"The most attractive part was the technical challenge. I loved the idea of putting my mind and skills to work," Vasi Manole, programmer, software developer, and engineer with over 15 years of coding experience, shares about his current job at Sessions.
Sessions aims to reimagine the way we meet and collaborate online. The solution allows you to prepare, run, and manage digital sessions, turning them into powerful collaborative experiences. Bookings, calendars, and presentations can now be found on one platform.
Vasi fell in love with the technology world while tinkering with his grandfather's favorite radio as a pre-teen. When he was 19, he saved up for almost a year to buy his first computer. Now, although he works in tech and with tech, he is a firm believer that face-to-face environments are a must in grasping skyrocketing knowledge.
#4 Passion for personal development
"The only thing that will ever make a difference when working under pressure or on a tight schedule is that you have to love what you're doing. Money should be nothing more than an incentive. In a few months of working in a startup, you learn more than in years of mammoth companies," Vasi Manole proves his point.
Be it a passion for personal growth or for coming up with a solution is important for software engineers or developers. No matter if they are newbies or more experienced employees, they need to be in a life phase craving evolution.
Vasi confirms his passion is the driver. He likes to be part of something extraordinary and shares that working with a tech startup has accelerated his working rhythm, which can be joined by small chaos periods. But he appreciates that in a few months he found himself knowing the answers to questions he didn't even think to ask in the first place.
#5 A scalable technological solution
"We're not horses running after carrots on a stick. It shouldn't be the money that drives growth. It's the idea, the mission that drives me. It's the challenges I'm facing day after day," Bogdan Duda, Chief Technical Officer at Codesilk, shares with me.
Codesilk is a software development company that builds MVPs to prove concepts. The team guides founders without a tech team of their own through a proven process and develops innovative solutions in partnership with them.
Bogdan is a man on a mission. He is motivated by digital innovative ideas that he strives to deliver through fast but measurable results. He likes the rush of creativity when solving problems, the late nights' struggles, the flexible schedules, but also the materialization of all this work.
His day usually starts when it ends as his brain keeps on working on coming up with solutions while driving or doing house chores. He likes to come up with at least two solutions to practice right away the next day to challenge himself and prove that he isn't growing lazy.
#6 Communication flows
"Team members should seek each other, talk freely, and have a break. In a couple of years we'll have studies associating companies that went 100% remote with their failure to produce great ideas anymore," Bogdan Duda predicts.
To continue to grow fast, team members, even those working async, need to sync up from time to time. And this doesn't necessarily mean working from the office, but actively engaging people both online and offline.
He believes solitary work deep dives need to be broken up with short brainstorming or simple socializing sessions, which he likes to take with a flavored coffee by his side. Breaks are an important part of a creative flow.
___
To sum it up, both members of Generation Z, as well as mature Millennials, agree that startups come with fast-paced learning and room to roam in search of the right creative challenges. For the startup world to drive innovation, people have to join it with a specific mindset: growth.
Developers are appreciative of the hybrid model, but also traditional schedules, like going to the office from time to time, or working between 9 AM to 5 PM. This allows them to keep on evolving inside the company and out. There is no room for monotony in this ecosystem, but processes are welcome.