Bucharest,
Romania ~
Are you a student in love with technology but are not sure how to think like an entrepreneur, or whether entrepreneurship is your path, in the first place? Perfect timing. Our formative years in university, when we discover our passions and join like minded groups of people, are the ideal timeframe to consider an entrepreneurship career. This is why The Recursive reached out for tips for aspiring entrepreneurs from Razvan Rughinis, professor at the University Politehnica of Bucharest, with more than 20 years of experience in academia, and co-founder of the first pre-accelerator in Romania, Innovation Labs.
"The best part of university life is that you are surrounded by young people, many of them with a lot of passion. This passion can mean finding your group of people and sharing your music – the music that will be with you forever. Being surrounded by people who are passionate about technology, I've tried to switch perspectives and ask new questions. What is the purpose of this technology? Who is served by your product?," Razvan tells us.
He continues: "These are tough questions for an engineer. Making the transition from what you do, to how someone will use what you build is quite hard and it's not for everyone."
When Razvan Rughinis and Andrei Pitis launched Innovation Labs in 2012, they aimed to help technical students overcome this disconnect between their passion for technology and what the market needs from this technology. Through the program, teams of students receive support in translating their tech vision into a viable product through mentorship, access to technologies, and interaction with corporate leaders, successful founders, and investors.
Until today, Innovations Labs supported over 450 teams from 16 universities and 8 cities, with help from more than 150 mentors. Its alumni include high-tech cybersecurity startup Coda Intelligence, which recently attracted €800K from Early Game Ventures and ROCA X; medtech startup XVision, which uses AI to assist radiologists and recently raised a €1M round to expand in Western Europe and enter US, and digital marketing startup Soleadify, which recently secured a €1.5M investment through Seedblink.
Next, explore our selection of key tips for aspiring entrepreneurs, which will help you understand what is needed to succeed at the early stages. Together with Razvan Rughinis, we will also walk you through the differences between the European and US innovation mindsets and education systems, what are the challenges in the local education system and why, despite these, tech universities in Romania are building great engineers.
4 tips for aspiring entrepreneurs
#1 You don't become an entrepreneur to get rich. You become an entrepreneur to make an impact.
"Great engineers will fall in love with the technology. Then a fraction of these engineers can move one step further and look beyond the technology itself, and into the problems it can solve. This is entrepreneurship," Razvan shares.
Connecting passionate young people with problems from society, from the user perspective. Building useful technology. This is the proposal that Razvan Rughinis aimed to bring at the intersection of education, technology, and entrepreneurship in Romania with Innovation Labs.
"At the start of the career, you need to try to decide for yourself if the predictability of a larger organization is good for you, or if it is temporary, and what value you want to bring to society. Entrepreneurship is not a solution-fits-all. It's something that works for some young people, and is very difficult for others. You also need to be able to accept uncertainty as a way of living. It is of course quite hard to succeed in building a multi-million company from your first try, however, if you do not start in your twenties, it's much harder to find this passion for problem-solving later in life," he reflects.
To understand this view, it's worth revisiting the approach to tech innovation and startups we use in Europe, which has jumped quite far from its origins in Silicon Valley.
"Usually, people in the US would enter the startup world in order to get rich. But it is not the case in Europe. We don't have the capital and we have a lot of constraints. Usually, innovators say that Europe is a more regulated environment. But if you look at this regulation, you can see the value it brings to your community, city, and society overall," he notes.
Moreover, despite the language barrier, which is decreasing anyway, European entrepreneurship is driven by common values, and an increasingly shared value is the citizen, Razvan thinks. This emphasis on value and impact reflects in stakeholder management, too. Placing citizens on the same level as shareholders is a different approach than what we've traditionally seen in the US. In Europe, you can see this striving towards a balance between shareholders and citizens.
#2 You need a diverse team of people, not only good engineers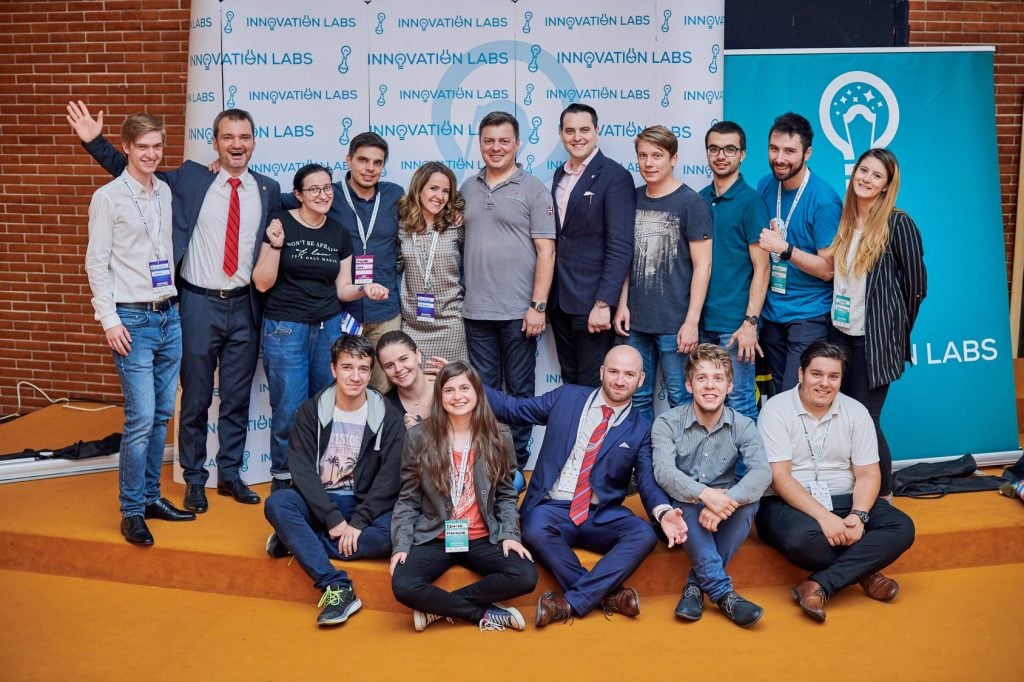 At the end of the day, entrepreneurship is also about understanding and converging different perspectives across verticals, industries, and specializations, Razvan goes on to add. It is not about being good at everything. Unfortunately, this is exactly what a siloed education system encourages. The local education system has few opportunities for different professions to interact. Students from engineering find it difficult to communicate with students from other fields.
"But if you are an engineer and you are building a healthcare product you shouldn't try to think like a doctor; you should have a doctor in your team. A successful startup is not just building the best technical team, it's about having different perspectives inside the same team. We try to show students that they cannot go very far if they don't have specific expertise in the market of focus, in business, or in communication," Razvan Rughinis reflects.
In the last 10 years, Razvan says he has seen an improvement in how we embrace this multidisciplinary approach in our education system. The new generations are coming with this understanding that it is not just about one person, and not about how fast they can code.
And while having a multidisciplinary team makes it more difficult to keep everyone on the same mission, at the end of the day, the product will be much much better than the one developed solely by engineers. So, building a great tech product is deeply connected to overcoming stereotypes between different disciplines and working together.
#3 Choose a hands-on education if you want to build great tech products
One of Razvan's tips for aspiring young entrepreneurs who are still reviewing their university options is to start by reviewing what are the ingredients that make a great engineer.
"The number of lab hours is one such ingredient. How many hours can you spend in a lab, getting hands-on experience? A second ingredient is the size of the class. How many students are assigned to each professor? With respect to both lab hours and the size of the class, Romania is featuring great vs. European standards. We have engineering schools with focus on hands-on and lab activities, and classes of 12 to 15 students.
By comparison, many countries in the West have as little as five hours per week of hands-on activities and classes of up to 80 students. And the funny part is that a lot of the people leaving Romania think the educational system is too theoretical. But for technical degrees, it's the exact opposite, it is very hands-on."
There is no denying that Romania is building great engineers, which is why foreign companies are attracted to the tech talent here. What is also true is that the national curriculum is less flexible than what you will find in Western countries. There's a trade-off to be made between this added flexibility, which is immediately rewarding, and added hands-on experience, which will pay out at a later point in your career.
#4 Don't measure success in numbers at the very early stages
Innovation Labs address founders at the very early stages of the innovation funnel. At this stage, measuring success requires different metrics.
"When we started 10 years ago, we had many obstacles in measuring success, because we adapted the language of innovation from the United States. And this is usually linked to exit value – the sum of money the company would raise from investors. But this is very late in the game. If you're looking only at this very mature stage of a company, which somes three, five, or even more years after building a product, you are missing a lot," Razvan Rughinis shares.
If you take capital investment too early on, this can be detrimental to your startup. An investor might not be right for a particular team, or for a particular product, or at a particular moment.
"It is indeed one of our key challenges to measure the progress of the community, which tries to empower people to work with others in entrepreneurship teams, but also to balance this need of confirmation through an investment with the real needs of the product. Our focus is on building multidisciplinary, entrepreneurial teams that are able to bring a product to the market, to the users," the Innovation Labs co-founder concludes.